In need of quality WordPress plugins and tools for your website? Here is a list that might benefit you.
You would be amazed to know that there are over 55k Best Free WordPress Plugins (OFFICIAL!!) as of now. Also, the number count almost tallies with available premium plugins.
So do not just think of updating or creating a new WordPress website this year. Use these Best WordPress Plugins to soup up and grow your website. Both free and paid plugins and tools are reviewed down for the readers to know.
---
Yoast SEO | Best SEO Plugin WordPress
Yoast is undoubtedly the Best SEO Plugin WordPress available. Their number one priority is to ensure your website meets the highest SEO standards. Rank high and rise above your competitors. The plugin is available for both free and premium for users to enjoy.
Both offer different yet efficient functionalities for users to do well in the search engine. Structure your title, optimize the site for proper keywords and avoid links using this plugin.
Moreover, it offers previews for users to share on popular social media like Twitter and Facebook. It is one of the Best WordPress Plugins. This best SEO plugin WordPress elevates the searchability of the videos you post. Besides, it increases the visibility to Google.
It has strong SEO experts and developers. The tool reaches stores around your house to well-known sites around the globe. Arguably, the most-acquainted SEO plugin, it has assisted millions to stay ahead in the competition.
Why Yoast SEO?
Need better branding? Do it with their templates for titles and Meta descriptions. The tool has advanced XML sitemaps. It makes plugin easy for Google to gain insight into your site structure.
Users can cross-check their keyword density. It helps in the prevention of going under or overboard with it.
Do you want to hide certain pages from the search engine? Then this tool helps you with it without having to hide your entire site from the engine.
• Read our blog 'Free Email Marketing Tools'.
---
Duplicator Pro | WordPress Plugins
It is one of those WordPress Plugins that allows users to create a duplicate copy of their website. Cloning a website involves backing up and restoring it to a different location. It is also known as one of the best free WordPress plugins. It has over a million active installations. Also, the paid version starts at $59 a year. Its premium version offers multisite migration to the users.
Besides, users can use the tool to group all the files available on a website into one portable zip file known as a package. You can use this package to migrate your site to a new host, domain. It also helps install WordPress on a new server when users re-upload their package. This powerful migrator can manually back up a WordPress site for you. Thus, it saves time and effort.
Why Duplicator Pro?
Their premium version gives users a fast package engine that easily handles large sites. It has simple single-archive bundles for you.
It also offers external backup destinations such as amazon s3, Google drive, dropbox. If you have a licensed copy of this plugin, you get access to yearlong product updates.
More from our blog: BEST SEO TOOLS TO OPTIMIZE CONTENT IN 2021
---
TrustPulse
Touted as the best social proof tool for WordPress, it has gained decent users over the years. It has a simple setup option and does not take more than 5 minutes. This plugin helps users create stunning real-time texts for your website. It has a simple notification editor that you can use to generate enthralling social proof notifications. Users can display their social proof texts every time people join the newsletter, buys something, or leaves a comment on their post.
Internet is not the best platform for people to put their trust in. Hence, people may visit your site but eventually, leave due to trust issues. This authentic and Best SEO Plugin WordPress helps elevate the power of social proof to skyrocket trust and sales. It leverages your conversions as well. The basic plan for this plugin starts at $5. It has a 14 days money return guarantee with no explanations.
Why TrustPulse?
The plugin's social proof notifications help leverage conversion on your site. The smart targeting features are vital to the success of your campaign.
It also enables users to customize the position of your social media notification. Further, it also allows the duration it will last on the screen of a user. It also determines the order in which the particular campaign will appear.
Users trust this plugin with actionable insights. It is uncomplicated, flexible, and highly targeted. In this tool, you can have detailed analytics on the working of your campaign.
---
OptinMonster | Best WordPress Plugins
Pondering about the best lead generation tools for WordPress? It is one of those Best WordPress Plugins for use. The basic plan for this plugin starts from $9 per month. Whether to grow your email list or boost your sales conversions, this tool is there for all these worries. Besides, it is one of those best free WordPress plugins that help users to invite people to a live chat. They also help display product demonstrations.
With the help of this plugin, create stunning optin forms that help spike up your sales. This best SEO plugin WordPress comes with over 75 plus templates. These are designed professionally for users' needs. Also, customize each aspect of your opt-in forms with little help from their drag and drop interface.
It has a split-testing feature through which users can try out multiple content and headlines to see the best conversion. Users have a variety of popup forms to choose from in this WordPress SEO plugin. They also have the liberty to create their custom popup with canvas.
Why OptinMonster?
This powerful plugin is packed with the best features for users to work with. Their intuitive UI is simple. They are the best with popups which adds to their quality. Their slick interface allows users to jump between tabs as your popup takes form.
Suggested blog: All about UI UX | Learn to make your Content Design better in 2022
You don't have to waste time designing your templates since the plugin offers you complete templates. Therefore, enter the words, make necessary adjustments to image positioning and be ready to begin.
Their main advantage is the targeting and multiple rule creation functions. You will find everything from targeting by cookies to geolocation in this tool.
---
LiveChat | Best WordPress Plugins
LiveChat is one of the Best WordPress Plugins that allows users to add live chat support. It is also one of the best free WordPress plugins for use. The sole requirement for you is to be a LiveChat customer. It guarantees a free trial where you test their services for two weeks. This feature enables users to build stronger customer relationships. The plugin is versatile and is suitable for every company's needs, big or small.
It is easy to set up and assimilates various services like CRM tools and Google analytics. Also, you can add surveys before and after the live session. It helps you gain insight into your customer's needs and demands.
Related Blog : What are Chatbots? Key to best Customer Service in 2022
Why LiveChat?
This WordPress SEO Plugin has a set of features that attract users. This comprehensive set consists of chat invitations since it's live chat. It triggers invitations every time a visitor meets specific criteria. Besides, you can also transfer the necessary chats to other agents.
Naturally, the customer service is efficient. You can hold multiple chat sessions at a single point in time. Furthermore, you can also send canned responses to questions asked frequently.
Perhaps, the feature that stands out the most is their complete translation-ready plugin. You can translate the plugin into the language of your choice.
---
Easy Affiliate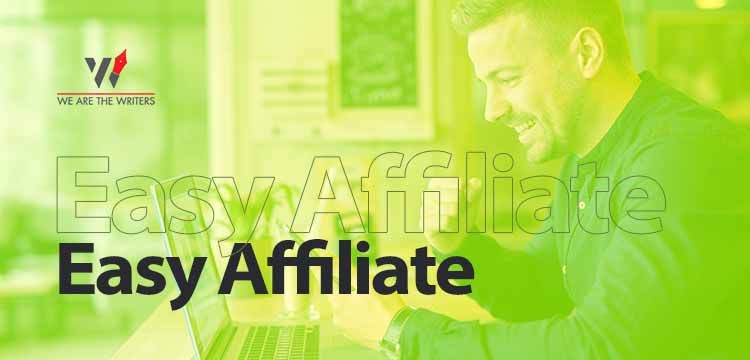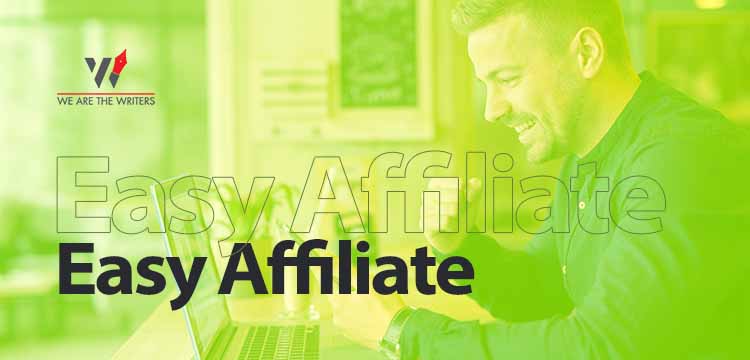 Earlier, developers used the WordPress affiliate plugin for internal use. But it turned out convenient and came out as a separate product. The plan for this plugin starts at $99.50 per annum. The easy installation and quick setup is an advantage. The easy affiliate helps you set an affiliate application process to assist in recruiting the right people. It helps manage every affiliate link on your website. Thus, it manages both cloaked pretty links and regular non-cloaked ones.
This platform also helps to set up a self-hosted affiliate program for your website on WordPress. The power of referral marketing helps boost your sales success. This plugin integrates with multiple eCommerce, membership, and plugins. This beginner-friendly tool has a simple dashboard that helps track outbound links to the users.
Why Easy Affiliate?
Since it is not the sole affiliate WordPress SEO plugin in the market, it brings multiple features. The plugin is compatible with the classic and the Gutenberg block editor.
It also helps in fraud detection since it sends alerts to any suspicious activities. Therefore, you can investigate then flag or reject before payment.
As far as payment is concerned, you don't have to worry about transaction fees. Since there is no middlemen involvement, it makes it easier and affordable. You can also keep a check on one-time and recurring payments from PayPal and more.
• Read our blog 'Best Content Creation Tools'.
---
Optimole | WordPress SEO Plugin
Image-rich content tends to make visitors more receptive to your content. And, optimole gives users an experience of popular image optimization. Optimizing images and leveraging page load time is essential. It reduces the space images take and does not affect their quality. Though it is somewhat new to WordPress, yet it adds significant advantages to it.
Users can access the tool for both free and premium plans for users to use. The paid plan costs around 19 EUR per month. They also have an enterprise plan that costs 100 EUR a month or more. If you don't want to waste time on settings and need WordPress plugins to do all the work, this tool is for you. This user-friendly tool is simple to use and offers benefits without breaking your budget.
Suggested blog : BROCHURE DESIGN | SOFTWARE AND FREE TEMPLATES
Why Optimole?
It offers manipulation of the images and videos that you use. It steps up your games to resize and compress them for best results.
You need not worry about slow internet speed since it works well with it. It is compatible with well-known page builders like Elementor.
Optimole is also known for its watermark features. It enables users to display personalized watermarks that will prevent people from stealing them.
It is efficient in handling retina images. Therefore, it is known when to serve a particular image. Users also use it when there is a need for a smaller non-retina image.
---
SeedProd | Best WordPress Landing Page Builder Tool
Looking for the Best WordPress landing page builder tool? Look no more since SeedProd has it all. It is a free WordPress SEO plugin tool for people to use. This drag & drop plugin is easy to use, particularly for beginners.
Experienced users can use their advanced features as well. You don't need any prior coding knowledge to use this plugin. It has a free stock photo library available for users to use in their layout.
It is a go-to solution if you need to create strong landing pages for your WordPress website. Besides, the tool has subscriber management and email marketing integrations. All these assists in the rapid growth of your email list. It does so by linking the landing pages with email marketing services that you like.
Why SeedProd?
This beginner-friendly plugin makes real-time changes you make inside the visual editor visible.
You get an easy customization process for your page. Therefore, you don't need pre-existing knowledge for spacing and other design-centric terms. Also, setting up the heading level is just as easy. Thus, use the tags and see changes all in real-time.
You get access to ready-made color palettes and other desired fonts if you're not a designer-savvy. Besides, the fonts are integrated with Google fonts to offer font-rich choices.
The plugin offers access control for users that enables them to view the website under construction. This feature allows viewers a sneak peek at your new site without revealing much to the general public.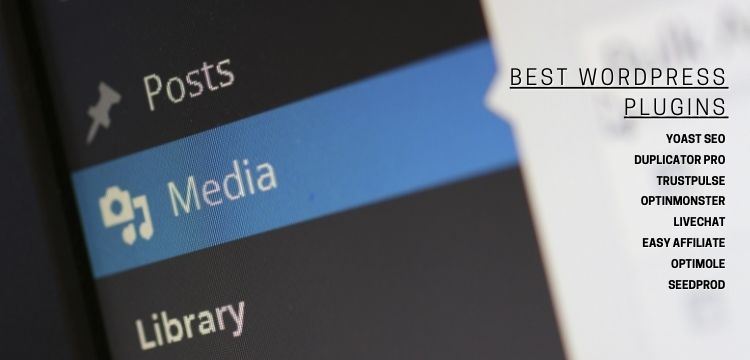 ---
Wrapping Up
All the WordPress plugins and tools for 2021 here are powerful and user-friendly. The article has reviewed its unique features for the readers to look up and choose from.