HDFC Bank Holidays 2021 | List of Bank Holidays 2021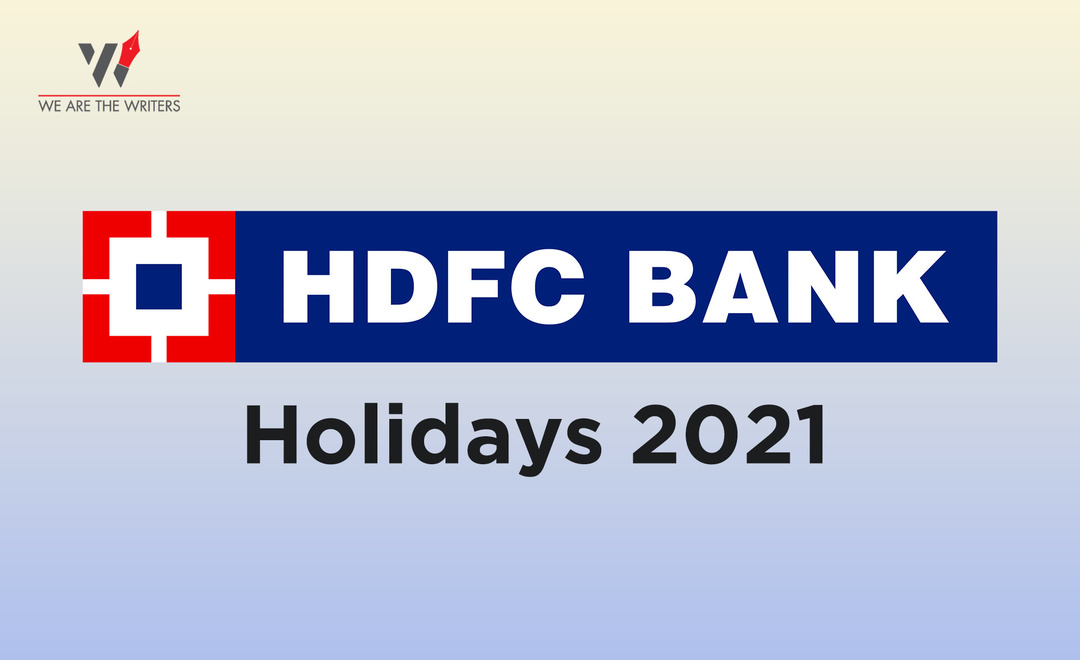 Do you work in the HDFC bank? Are you looking for bank holidays? Are you all set to plan your New Year 2021? Then you have landed at the right place. Get ready to plan your 2021 with us. We have mentioned HDFC Bank Holidays 2021 in this article exclusively for you. So, if you work in the HDFC bank and are looking for holidays falling in then this article is just for you. Find the list of HDFC Bank Holidays 2021 below. But before that, let's get a brief idea of HDFC Bank.
HDFC Bank – Bank Holiday – HDFC Bank Holidays 2021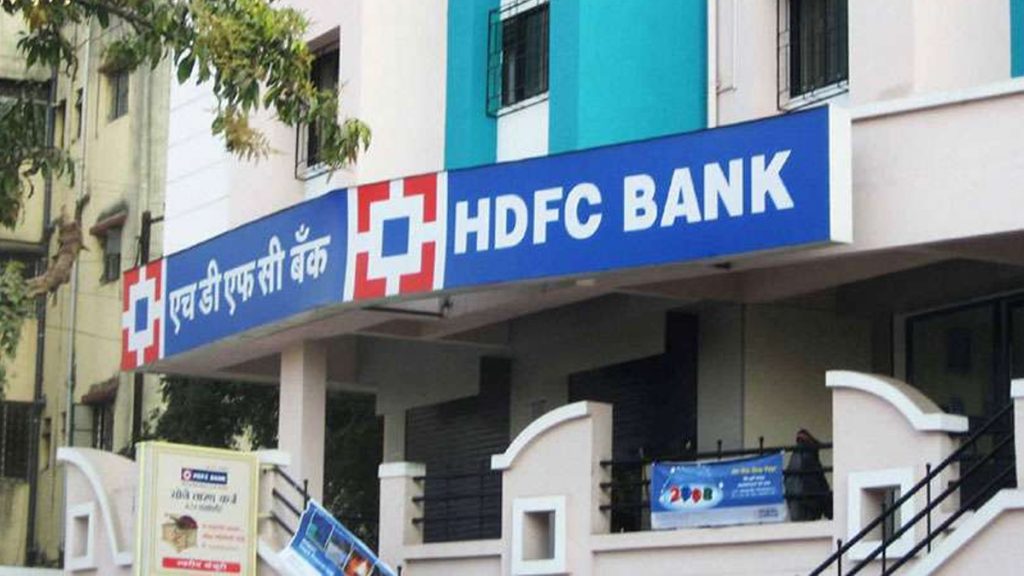 HDFC Bank was incorporated in 1994. With its headquarter in Mumbai, Maharashtra, HDFC was inaugurated by Manmohan Singh, the Union Finance Minister of India back then. He inaugurated its first corporate office at Sandoz House, Worli. Sashidhar Jagdishan is currently serving HDFC Bank as its Managing Director (MD) and Chief Executive Officer (CEO).
Did You Know? – Bank Holiday List
HDFC is the abbreviation of Housing Development Finance Corporation.
In terms of assets, HDFC Bank is India's largest private sector bank.
In terms of market capitalisation, HDFC Bank is the largest bank in India.
Aditya Puri is India's longest-serving bank MD & CEO who served HDFC Bank since September 1994.
**The bank holidays are subject to vary according to the state as the bank branches observe some holidays with respect to the state where the branch is located.
Everybody wants to know if it is a bank holiday today or it might be a bank holiday today in ICICI Bank or HDFC Bank or SBI Bank. We are here to help you with this blog containing details.
HDFC Bank Holidays 2021 – Bank Holiday List
| DATE | DAY | HOLIDAY | TYPE |
| --- | --- | --- | --- |
| 01-Jan | Friday | New Year's Day | Restricted |
| 13-Jan | Wednesday | Lohri | Restricted |
| 14-Jan | Thursday | Pongal | Restricted |
| 14-Jan | Thursday | Makar Sankranti | Restricted |
| 20-Jan | Wednesday | Guru Govind Singh Jayanti | Restricted |
| 26-Jan | Tuesday | Republic Day | Gazetted |
| 16-Feb | Tuesday | Vasant Panchami | Restricted |
| 19-Feb | Friday | Shivaji Jayanti | Restricted |
| 25-Feb | Thursday | Hazarat Ali's Birthday | Restricted |
| 27-Feb | Saturday | Guru Ravidas Jayanti | Restricted |
| 08-Mar | Monday | Maharishi Dayanand Saraswati Jayanti | Restricted |
| 11-Mar | Thursday | Maha Shivaratri/Shivaratri | Gazetted |
| 28-Mar | Sunday | Holika Dahana | Restricted |
| 29-Mar | Monday | Holi | Gazetted |
| 01-Apr | Thursday | Maundy Thursday | Observance, Christian |
| 02-Apr | Friday | Good Friday | Gazetted |
| 04-Apr | Sunday | Easter Day | Restricted |
| 13-Apr | Tuesday | Chaitra Sukhladi | Restricted |
| 14-Apr | Wednesday | Vaisakhi | Restricted |
| 14-Apr | Wednesday | Mesadi/Vaisakhadi | Restricted |
| 14-Apr | Wednesday | Ambedkar Jayanti | Observance |
| 21-Apr | Wednesday | Rama Navami | Gazetted |
| 25-Apr | Sunday | Mahavir Jayanti | Gazetted |
| 07-May | Friday | Birthday of Ravindranath | Restricted |
| 07-May | Friday | Jamat Ul-Vida | Restricted |
| 13-May | Thursday | Ramzan Id/Eid-ul-Fitar | Gazetted |
| 13-May | Thursday | Ramzan Id/Eid-ul-Fitar | Muslim, Common local |
| 26-May | Wednesday | Buddha Purnima/Vesak | Gazetted |
| 12-Jul | Monday | Rath Yatra | Restricted |
| 20-Jul | Tuesday | Bakr Id/Eid ul-Adha | Gazetted |
| 24-Jul | Saturday | Guru Purnima | Observance |
| 15-Aug | Sunday | Independence Day | Gazetted |
| 16-Aug | Monday | Parsi New Year | Restricted |
| 19-Aug | Thursday | Muharram/Ashura (Tentative Date) | Gazetted |
| 21-Aug | Saturday | Onam | Restricted |
| 22-Aug | Sunday | Raksha Bandhan (Rakhi) | Restricted |
| 30-Aug | Monday | Janmashtami | Gazetted |
| 30-Aug | Monday | Janmashtami (Smarta) | Observance |
| 10-Sep | Friday | Ganesh Chaturthi/Vinayaka Chaturthi | Restricted |
| 02-Oct | Saturday | Mahatma Gandhi Jayanti | Gazetted |
| 12-Oct | Tuesday | Maha Saptami | Restricted |
| 13-Oct | Wednesday | Maha Ashtami | Restricted |
| 14-Oct | Thursday | Maha Navami | Restricted |
| 15-Oct | Friday | Dussehra | Gazetted |
| 20-Oct | Wednesday | Maharishi Valmiki Jayanti | Restricted |
| 24-Oct | Sunday | Karaka Chaturthi (Karva Chauth) | Restricted |
| 04-Nov | Thursday | Naraka Chaturdasi | Restricted |
| 04-Nov | Thursday | Diwali/Deepavali | Gazetted |
| 05-Nov | Friday | Govardhan Puja | Restricted |
| 06-Nov | Saturday | Bhai Duj | Restricted |
| 10-Nov | Wednesday | Chhat Puja (Pratihar Sashthi/Surya Sashthi) | Restricted |
| 19-Nov | Friday | Guru Nanak Jayanti | Gazetted |
| 24-Nov | Wednesday | Guru Tegh Bahadur's Martyrdom Day | Restricted |
| 24-Dec | Friday | Christmas Eve | Restricted |
| 25-Dec | Saturday | Christmas | Gazetted |
Read More From Us: