There is a whole lot of unexplored potential around your business, namely the prospects that could benefit from your service or product. The challenges are mostly about how you can reach your potential base. Fortunately, the solution starts simply with good Business Proposal Writing.
What is a Business Proposal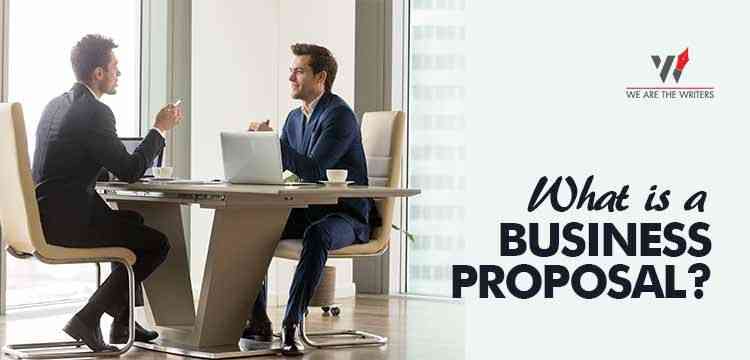 A business proposal is a formal sales document that you create for a prospective client with the purpose of securing a business agreement, where you mention the services and offerings of your business and how you are unique in your area of expertise. Simply put, they help you to offer a particular product or service to a potential buyer or client and form a connection between you. They may also be written to bridge the gap between you and your existing customers.
Purpose of Business Proposals
A good business proposal writing can outline the value of your proposition of the solution to a client's problem and persuade a company to do business with you. If done properly, this ultimate sales document can score you a new business. Business proposals:
Define all the tasks, processes, time periods, and price of the proposition so that you have set clear expectations.
Connect the elements of your proposition back to the client's goals.
Present the value of your work and how it's worth the price you set.
Offer you the opportunity to demonstrate the exact meticulousness, personalization and dedication the client can expect to see throughout the project.
Set you on a definite track while also giving the client visibility into your progress.
Types of Business Proposal Writing
There are two main types of business proposal writing:
Unsolicited Business Proposals
Where you approach a potential customer with a proposal to gain their business, even though they don't request one. Unsolicited business proposal writings are usually generic, created with a one-size-fits-all approach to business proposals and lack any understanding of the buyer or their requirements.
Solicited Business Proposals
Where you are requested by a prospective client to submit a proposal with details on how you'd solve a particular problem put forward by their company.
How to Create an Effective Business Proposal
Regardless of these types, the steps to create your business proposal are almost the same. They consist of three main points: the problem put forward by the organization, the proposed solution, and the subsequent pricing information.
Your business proposal writings may present the same information or have the same layout, but it is still important to make each unique since every project is different. They must be tailored to the individual needs of each of your clients and should be focused on how your business plans to fix them.
Business Proposal Writing Services 
An effective business proposal writing can mean the difference between winning or losing a prospective client. However, not every proposal will be as effective as you would like. There are numerous factors to consider. Businesses should consider content writing services to craft a winning business proposal. 
A content writing company/agency specializes in creating error-free, crisp, and appealing content that keeps all the necessary elements in check. A bonus point in associating with content writing companies is that they have experienced professionals who have experience in writing the exact thing and deliver content according to the industrial standards. 
Content writing company like WeAreTheWriters understands the communication language of each sector and deliver the content accordingly.
A business proposal crafted by thorough planning and development is carefully delivered by WeAreTheWriters. Whether it's the audience, the content, or the formatting, the proficient team of WeAreTheWriters deliver a satisfying result. Businesses must consult WeAreTheWriters to get deal-breaking content now!