Classified Advertisements or Classified Ads are those subsets of usual advertisements that are typically published or printed for zero charges or a very negligible charge. A Classified Ad post can be defined as the classified advertisements that are featured on websites or periodicals online.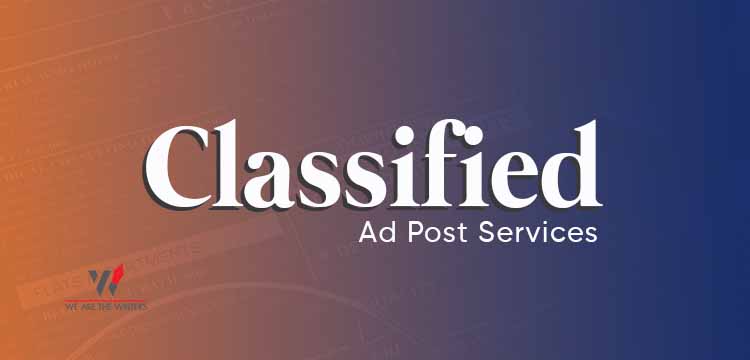 Where Can You Find a Classified Ad Post?
A typical Classified Ad Post is not as widespread as the large display advertisements that we usually come across, but they do have their fair share of the audience. And classified ads, being pocket-friendly, are usually more favored by new businesses and ventures. The most prevalent sites that feature free classified ads in India can be listed as follows: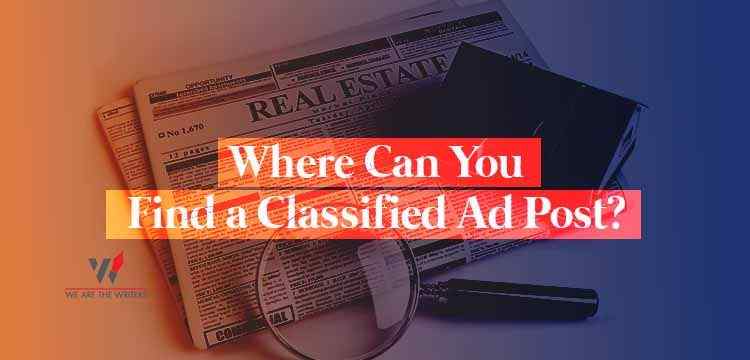 Sulekha

Craigslist India

OLX

Quikr

Clickindia.com
Types of Classified Ad Post 
With the growing popularity of online Classified Ad Post culture recently, most newspapers have started to suffer. The share of revenue of a number of newspaper companies pertaining to classified advertisements has started to fall. On the other hand, because of the growing trend of internet classifieds, the traffic on most classified websites has seen an upward growth recently. There are several types of classified ads that can be seen quite commonly, presented as follows: 
Personal Ads
Personal ads are usually used by people to express their personal messages such as greetings on birthdays and anniversaries, announcements and achievements, etc.
Education Ads
Education Ads usually contain admission notices of schools, or coaching centers, or private tutors. It could also contain promotional advertisements by means of a declaration of exceptional results of their students.
Recruitment Ads
The Recruitment Ads usually get published at the request of small and mid-sized businesses and employers to declare job vacancies in their organizations. They briefly describe the job profile for which the vacancies have opened up.
Obituary Ads
Obituary Ads contain pictures of deceased persons along with messages communicating remembrances and invitations to a funeral and similar events.
Matrimonial Ads
Matrimonial Ads are usually given by the relatives of prospective brides and grooms. These ads provide details about the characteristics they are looking for in their prospective partners.
Property Ads
Property Ads usually contain Sale or Get advertisements pertaining to flats, bungalows, etc. It could also cover the advertisements for putting certain properties on Rent.
The key objective of opting for a Classified Ad Post over the large display ads is that it can reach a considerably wide audience with a minimum spend. It requires very low investment in terms of time and monetary resources. It does not even require high industry contacts and gives them access to a wide audience.
Classified Ad Post Services
When it comes to giving your brands a boost, you should always look for digital tactics to promote them. Promoting your brands via Classified Ad Post services gives your brand the digital visibility it deserves, posts your Ad to multiple websites, and tests for the efficacy of the Ad posting. 
Therefore, brands should focus on professional services that provide you with marketing services and craft professional content. Doing so lets you measure the result of your Ad posting and then create your strategy accordingly.
Professional Classified Ad Services by WeAreTheWriters
WeAreTheWriters is a premium content writing agency that crafts your content according to your needs and gives you total assistance with your brand's visibility. The experienced team of WeAreTheWriters (WATW) crafts error-free, plagiarism-free content. Additionally, WATW also customizes content according to your needs and gives you genuine content that stands out from the rest of the competitors. 
Brands looking for perfectly crafted content to enhance their brand's presence can get in touch with WeAreTheWriters for exceptional Classified Ad posting services.