Image content is a way to convey emotions, details, any occurrence into one frame. Visual components get used as a supporting image for an article, relevant image, or simply as an image post with a few lines of description. With the growing digital marketing platform, it is appropriate to say that optimization of every type of content that the audience sees is necessary!
What is an Image Content?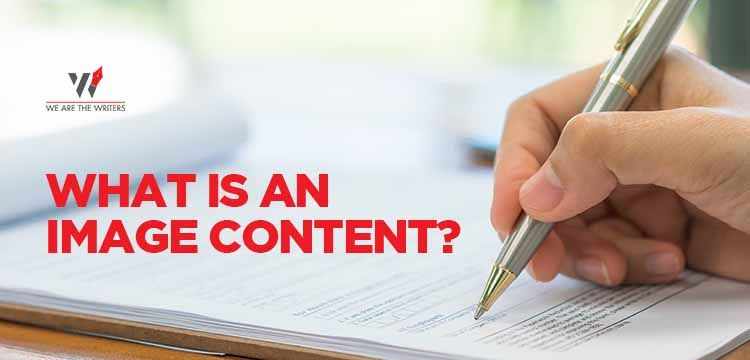 Sharing or communicating any information with the help of visual elements gets referred to as Image Content. The use of visual content is prominent in the Social Media domain and Web spaces. You can use multiple formats of visual content to share information with audiences to generate brand awareness.
Benefits of Visual Content
Images add a visual appeal to any content format and even stand impactful as the content itself. Audiences love the element of color and graphics in their reading material. Social Media is a perfect example to demonstrate the importance of Image Content.
Instagram and Twitter have a solid standing as a platform that relies on images and descriptions with their posts. However, it is essential to describe and optimize images thoroughly to get the exact and relevant information.
Types of Visual Content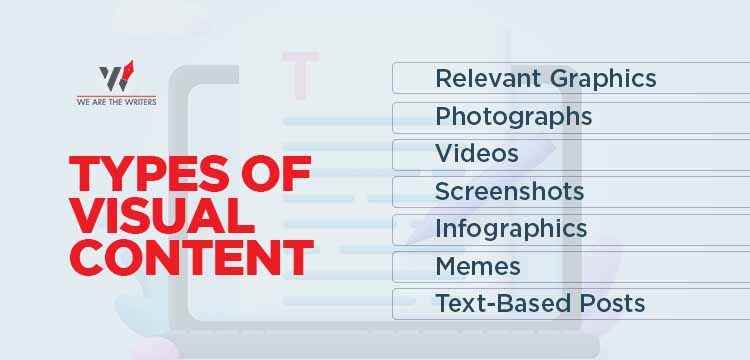 Depending on the need, there are various types of Image content that people can use to enhance their posts or article. The following are some of the visual content that you can use in your article post or blog: 
Relevant Graphics
Relevant images that support the post, article, or blog. Use graphics according to the need of the blog. For example, if your blog has subheadings, use images for that section too. Your written article needs to mix visual elements with topic changes and sub-topics.
Photographs
These images have a high resolution for easy viewing and appeal to the audience. These get used as stand-alone posts along with the description. You can also use photographs clicked by your own team or yourself to have the exclusivity of the content. 
Videos
Links to YouTube, Daily Motion, or any other video website embedded in a blog or post make the blog more interesting. Adding external links to video sources makes your content more interesting and informative.
Screenshots
Making use of Screenshots with appropriate context to the things that happened. Adding a screenshot adds to the authenticity of the work and also gives you exclusivity to your visual elements.
Infographics
This is an interactive way to represent data through the use of visual information. Thus, making the content informative plus compelling.
Memes
Using trendy memes to add humor and information to a post makes your post light. Memes lighten up your mood and also provide relevant humor to the topic. Make sure whatever meme you use is not offensive to anyone.
Text-Based Posts
Creating text-based posts that are text-heavy informs your users and gives out ideas of how certain things are or work.  
Apart from the visual content mentioned above, you can also use data charts, graphs, comics, and other visual elements to enhance your content.
Choosing the Right Services for Enhancing Visual Content
As a brand, it is necessary to attract the audience to spread awareness about their product or services. Even the times have changed; there is a need for skilled professionals that can optimize images and provide relevant content. Therefore, brands need to find a reliable companion that understands the audience and devices the content as per the needs.
Image Content Creation Services
We Are The Writers have the industry knowledge, experience, and skills to recognize the essential elements of a good post. The proficient team of WATW optimizes the Image Content with high-quality descriptions, post content and supports the brands to express freely and accurately!
All the post material provided by We Are The Writers is plagiarism-free, proofread, and maintained according to the industry trends to provide error-free services every time! WATW is your reliable companion for Image Content and all other content-related services!