The importance of E-Commerce is increasing by the day. Small businesses that are accustomed to simpler methods may find it difficult to navigate the ever-changing E-Commerce landscape. Small businesses, and in fact, everyone, can utilise content elements like a product description to give their brand the necessary boost. Many factors can influence your online success, including your customers' familiarity with your brands, the effectiveness of your ads, the terms of your shipping, and the frequency of your customers' cart activities. And product description is one such element.
What is a Product Description?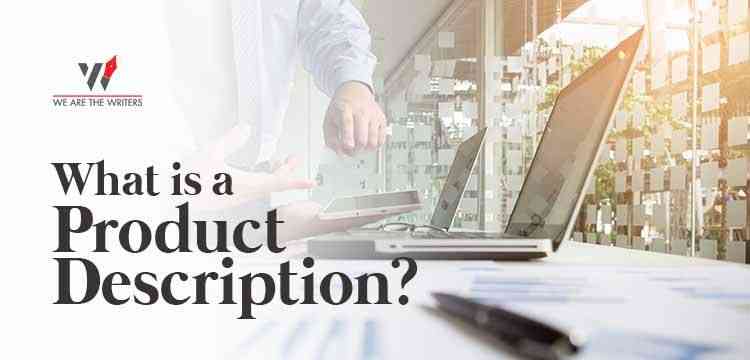 A product description is a format of writing used to describe the value of a brand's product and its composition. It provides the brand's potential customers with a value proposition about a particular product, and that may prompt them to buy it. An effective product description will provide your customers with details around features and other benefits to help generate a sale.
Your product description is definitely one of your best opportunities to provide the closest thing to that in-store experience for online shoppers. What's more, you can also snag those prospects who usually research online before buying in-store.
But these opportunities are often overlooked, and it is possible that you are not optimizing them to their full potential. Because even if product descriptions act like in-store retail associates for your online store, they can also either make or break a sale. In fact, they play a major part in generating sales by appealing to your potential customer's decision-making process.
It depends on whether it includes the information a customer needs to make a purchase decision. This is critical if you want them to click "Add to Cart," especially when it comes to differentiating your website from the competition.
If you optimize your product description, it could be one of the highest-return, lowest-investment improvements your website can make for your business. If they are written well enough, they can draw visitors to your product pages and increase conversions. But if they are not, they can frustrate your potential customers and push them away, which will hurt sales.
How do You Write the Perfect Product Description?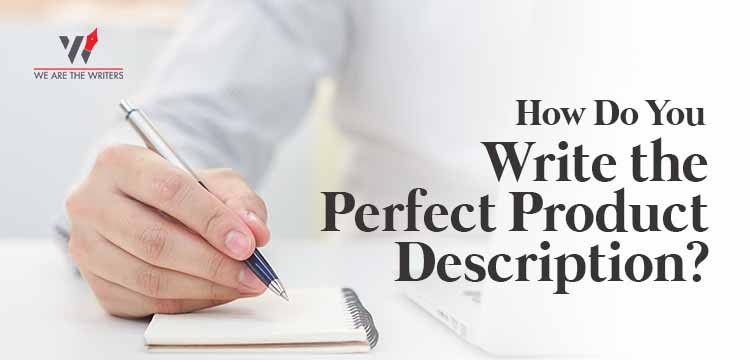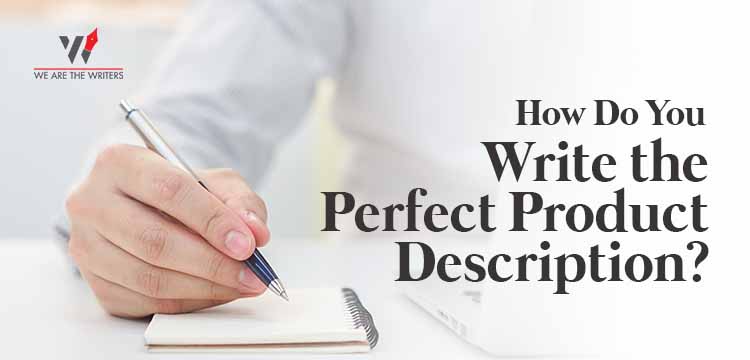 First of all, it is important to remember that all products aim to enhance or improve the quality of life of a buyer in one way or another, regardless of their functions or purposes. So it is the job of a product description to bring that image of a better life into the customer's minds as vividly as possible. The more powerful that fantasy is, the more likely they are to buy the product that promotes it. You can even think of product descriptions as storytelling and psychology.
On the other hand, effective descriptions are more than just crafting the perfect pitch. They are also about defining who you are talking to and why they should consider buying your products.
Product Description Writing Services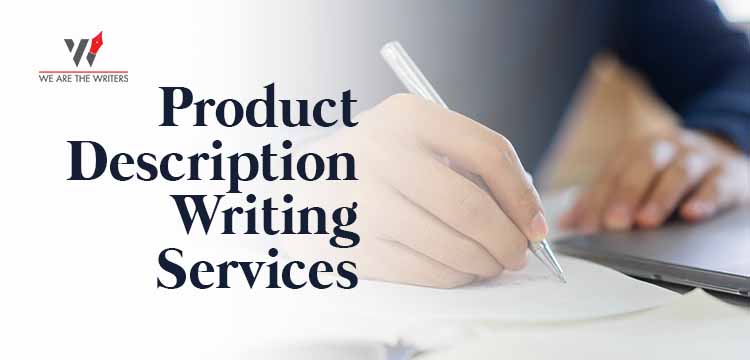 Putting all these considerations together may not always be easy, especially when you think about the fierce competition. A "good" product description is simply not enough; it must be great. And that's where WeAreTheWriters, one of the best content writing companies, comes in.
WeAreTheWriters specializes in crafting the best quality content as per your requirements. Brands can rely on the proficient team of WeAreTheWriters to craft crispy, catchy, and appealing content that grabs the attention of the audience and casts a deep impression on them. Apart from that, brands gain error-free, plagiarism-free, accurate content that speaks to the audience in the brand's tone.
Are you looking for the best Product Description Writing Services? get in touch with WeAreTheWriters now!