A resume and cover letter is an essential part of the hiring process and is a basic requirement to be considered for a position in a company or an organization. The combination of resume and cover letter helps you demonstrate your abilities and convince employers of your potential. Based on the contents of your resume and cover letter, the recruiters can then make an informed decision about whether or not they want to hire or interview you.
RESUME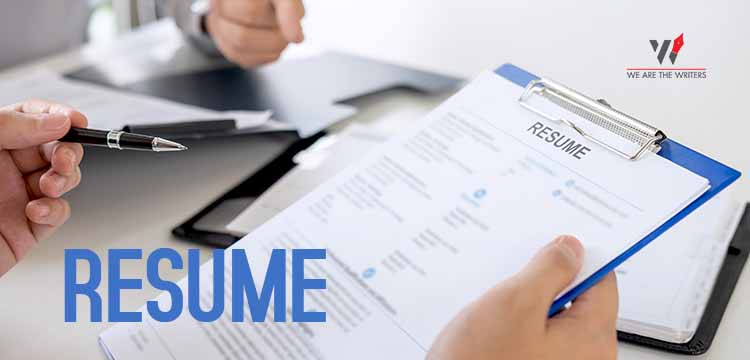 A resume is a formal document that lists your professional qualifications for a position at a company or organization. It generally includes an introduction, your relevant work experience, education background, skills and notable achievements and is accompanied with a cover letter that draws attention to the most relevant specifics on the resume.
A resume is typically one to two pages long but they also may be longer, depending on your overall experience and the requirements of the job position you are applying for. It is smart to tailor your resume to the specific job you are applying for, where you concentrate on skills and experience that fit the job position.
Types of Resumes: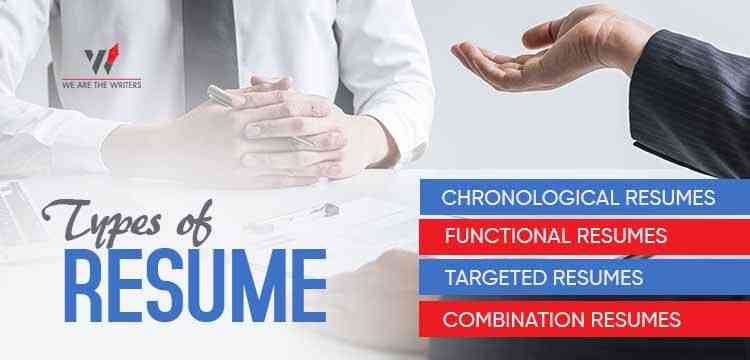 Depending on your specific skill set or work history, there are four main types of resumes:
Chronological Resumes

A chronological resume starts with an introduction, and then lists your professional history in reverse-chronological order where your most recently held position is listed at the top.

Functional Resumes

A functional resume focuses on your skills and abilities, rather than detailing your work history.

Targeted Resumes

A targeted resume is tailored for each position you apply to and highlights any highly relevant skills and experience you have.

Combination Resumes

A combination resume combines both work history and skills equally to demonstrate your qualifications.
COVER LETTER
A cover letter is a formal document commonly submitted with a job application where you outline your credentials and express interest in the open position. You essentially pitch yourself as an employee, explaining what makes you the best fit for the job. Resume and cover letter are often complementary because they put forward your full potential and explain why you are the ideal person for the job.
A cover letter is generally a one-page document and provides an idea to the employer about who you are as a professional person. This is done through detailing your knowledge, areas of interests, professional goals, skills, notable achievements, your hobbies and passions, and aspirations for the future.
Types of Cover Letters:
Application Cover Letter

It is written to apply for a certain job and should highlight your strengths relevant to the job.

Referral Cover Letter

It mentions the name of the person who referred you to the job, which gains the attention of the employer, if they're known by the recipient.

Networking Cover Letter

It helps you to put yourself out there by asking for job search advice or open position referrals from contacts you have gained through previous jobs, conferences, and networking events.

Prospecting Cover Letter

It is sent to a company you would like to work for where you want to make specific connections and show that you have the potential to make the company stand out.
In order to stand out above the competition, you have to make a compelling and unique resume and cover letter that suits the job position you are applying for. However, writing a resume and cover letter from scratch can be time-consuming. To speed up the process, you can avail our writing services.