The technicalities of writing are often on the other side of the creative process of writing. Proofreading is one such activity wherein a writer has to put aside his/her feelings of attachment towards the content and develop an objective mindset. proofreading is primarily concerned with correcting the grammar, spellings, context and punctuation errors of a write up, it is done before the material is published.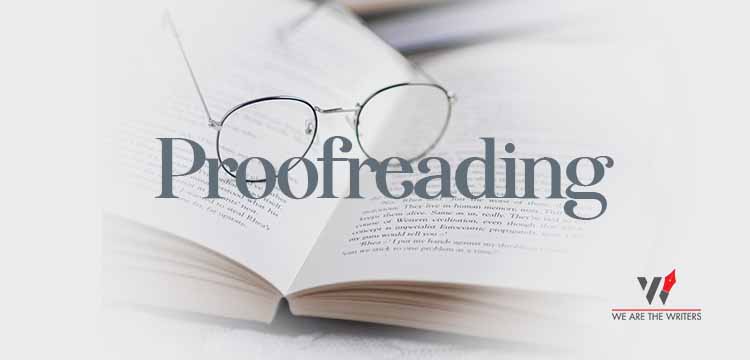 Proofreading is essential as it helps omit the unwanted expressions and integrates the work of a writer by making sure that there is no flaw in the published material. The task is time consuming and when the written material exceeds the word limit creating a proper structure and establishing a method is of prime importance.
The task is very important but it is not economical at the same time. In the offices of leading newspapers and publishing houses, there is high pressure, less time and the employees are always crushed between deadlines. Amidst this, there is almost no time to go through every article or piece of work and correct the mistakes. The professionals also need a considerable amount of time for reading every line and hunting for spelling mistakes.
This does not mean that proofreading is not possible within time constraints. Efficient writers keep a check on the grammar and spelling while writing the first draft itself. These days online applications give quick results and make the work easier for daily publishers.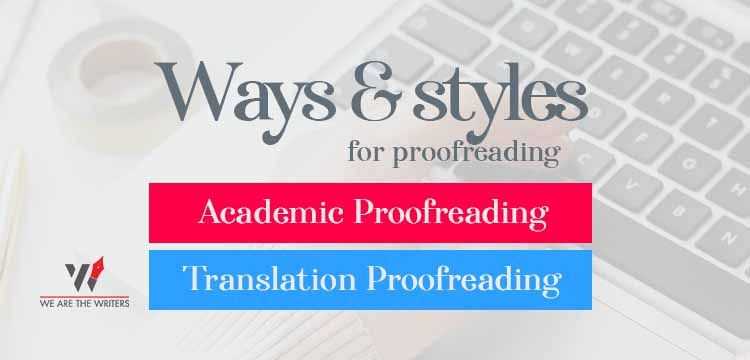 There are various ways and styles for proofreading a write up. Some of those ways are mentioned below:
Academic proofreading:

The person undertaking this task has to be a grammar nazi, he or she or they will have to be extremely particular about the use of punctuations and will have to be completely aware about the use of quotations as the thesis, research paper or an academic journal would require absolute perfection.

Translation proofreading:

The person handling this will have to be fluent in the languages that are being translated. The person will also need to be aware of the informal lingos of those languages and use the appropriate word in the other language.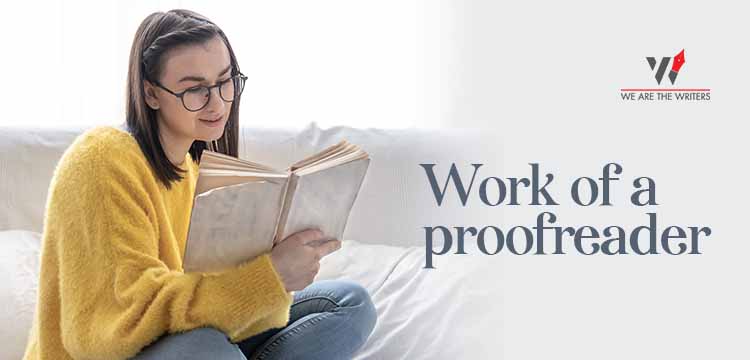 The work of a proofreader is pretty similar to the work of a jeweller. The person needs to have an eye for detail and a natural ingrained precision towards the piece of work. They view the flaws and eliminate them while keeping intact the instinctive beauty of the written material. What the mass reads is the refined and polished version of an originally inept piece of work. To be a good proofreader one needs to develop certain skills, these services are nowadays rendered using apps and technology. As human beings are bound to make mistakes, there are certain tips which can turn into expertise by a proofreader, some of which are as follows:
Proofread backwards.
Increase the space between each line while reading it.
Hunt for one mistake at a time.
Read aloud.
Understand the pattern of mistakes.
Use spellcheck and grammar apps which are available online.