An SOP (Indian and International), also known as Statement of Purpose or research statement or a letter of intent, is a long essay required by international (and even national) universities during the application process. It is written to the admission panel and explains about your career path, interest, any professional contributions, goals and the motivation behind pursuing a particular program. It gives universities an idea about your personality, helps them gauge your interests and strengths and decide whether you are a right fit for them. Basically, it's your chance to convince them to accept your application and thus is an integral part of your admissions process.
Writing an SOP (Indian and International) / Statement Of Purpose
Drafting an SOP (Indian and International) calls for extra care and effort as it could hugely determine your admission status. It is an opportunity to pitch your purpose to the admission committee, about why they should choose you over other applicants. In order to write a successful SOP, you need to stand apart from the rest of the candidates.
A good Statement Of Purpose is advantageous for lacking academic profiles wherein you can compensate for your weak areas by highlighting your future goals and ambitions. It can also reflect how well you can express your thoughts through your writing skills.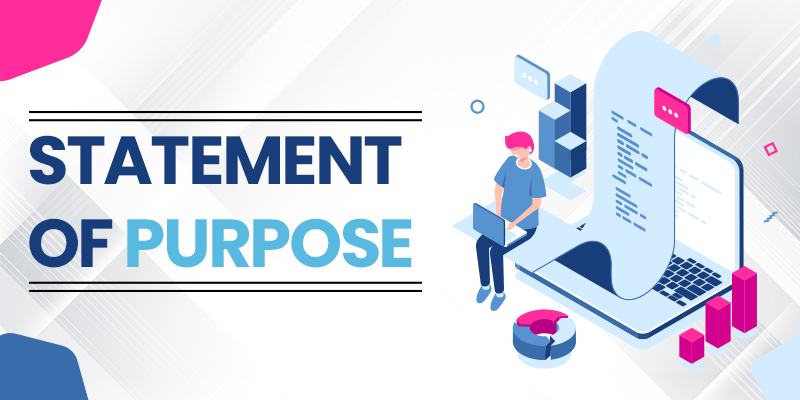 You need to include a statement in your document that articulates your career path and goals. Hence, you should discuss the past incidents that have influenced them in a specific domain wherein you aspire to grow by joining a course/college. Shiksha study abroad also writes about Statement Of Purpose.
Contents of an SOP (Indian and International) / Statement Of Purpose
Most universities have a standard format that is acceptable. However, the content of an SOP (Indian and International) depends on the kinds of courses and varies according to countries. For example, some international universities require your SOP only during the visa process, while some require it during the admission stage.
Traditionally, you do not need to write your name or course details anywhere in the SOP (Indian and International). Since it is a part of your whole application profile, it will have your name and course details by default. However, there might be some exceptions. In such cases, those universities will provide you with specific instructions regarding their formats. Therefore, it is important that you follow their instructions thoroughly.
Here are few things that the universities generally look for in a SOP (Indian and International) / Statement Of Purpose:
Apart from your aspirations and goals, you should write about how you will be able to contribute towards their community, whether it is through sports, community services, societies or clubs, etc.
Your writings should be free from any grammatical errors.
Since your writing capability will be a basis for judgement, it should have a good vocabulary but also a clear enough language for them to comprehend.
It is generally not advisable to use too many heavy and rich words since they might end up making your sentences redundant.
SOP (Indian and International) are generally 1-2 pages long, with approximately 800-1000 words. However, the length of this document may vary depending on the requirements of university.
SOP is generally linked with another important document that is needed to be submitted with SOP which is LOR (Letter Of Recommendation). We provide help with writing LOR as well.
We also provide a combination of both these documents, so shape your career with Professional Individual Writing Services.