Owing to the pandemic and the subsequent lockdown, Korean dramas have been all the rage this past year. There are only so many hobbies and interests to keep us entertained until human nature kicks in and we run out of them eventually. So in comes the Hallyu wave in all of its glory, to save us from succumbing to mindless lockdown frustration and loneliness. We have listed here the Best Korean Dramas To Watch In 2021.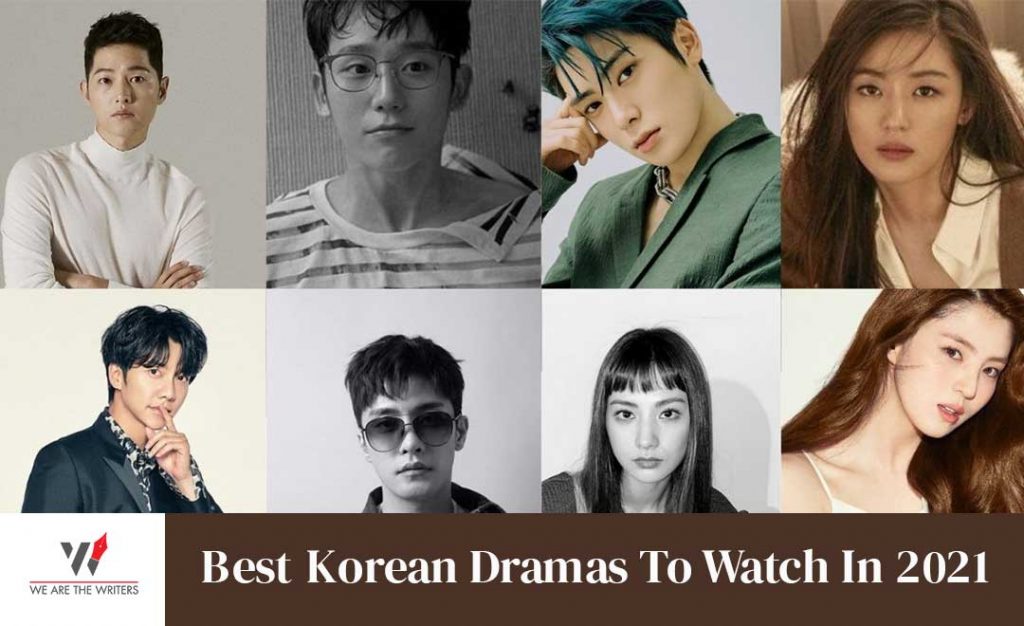 This wave of Korean culture has been in the works for quite a while, albeit a little subdued and originally taking roots in the north-east states. It took its time, but in due course it made its way across the whole country, especially with the help of the recently established popularity of K-Pop in here. In this blog we have listed Best Korean Dramas To Watch In 2021.
Korean drama, or popularly abbreviated as K-Drama, is another prominent facet of this Hallyu wave, bringing with it a whole new array of engaging genres and gripping storytelling. What mostly started out as guilty pleasure is now the latest trend sweeping across the nation. So regardless of whether you are a seasoned consumer or a newbie trying to test out the waters, if you want to explore the genre for this year, here are some of the most anticipated List of Korean Dramas to watch in 2021:
Mr. Queen – Best Korean Dramas To Watch In 2021
Technically this drama started out in December last year. But it is still airing and since it has been constantly the talk of the K-Drama town with each new episode, it wouldn't be fair not to include it in this list. One of the best among the Best Korean Dramas To Watch In 2021.
The story revolves around a boisterous and an arrogant playboy, Jang Bong Hwan (played by Choi Jin Hyuk), in the present time, who leads a carefree lifestyle and works his dream job as the chef in the President's Blue House. After an unfortunate mishap, he falls into a coma and his spirit finds its way into the body of Queen So Young (played by Shin Hye Sun) in the Joseon Period. (Source: MyDramaList)
Her husband, King Cheol Jeong (played by Kim Jung Hyun), is a mere figurehead of the nation, which is run by the late king's wife, Queen Sunwon and her brother, Kim Jwa Guen. But Cheol Jeong, who is seemingly easygoing, is not what he looks like and harbours secrets.
If you are looking for a good dose of comedy, along with a generous sprinkle of mystery, politics and romance, look no further. With overwhelming praise from both general public and critiques, this is sure to keep you entertained throughout.
For international viewers, you can find it on various streaming platforms like Viki.
---
The Uncanny Counter – List of Korean Dramas to watch in 2021
Similar to the previous drama on this list, this one started in November last year and is still ongoing. Hugely popular since the airing of the first episode, it boosts some of the highest broadcast ratings in its channel history, it is one of the gems among Best Korean Dramas To Watch In 2021. (Source: SCMP)
The Uncanny Counter is based on the webtoon, Amazing Rumor, and tells the story of a disabled high school teenager, So Mun, who is recruited into a team of hunters with various supernatural abilities that fights against evil spirits that escaped afterlife to feed on the souls of humans. The team consisting of three other members, Ga Mo-tak (played by Yoo Jun Sang), Do Ha-na (played by Kim Se Jeong) and Choo Mae-ok (played by Yeom Hye Ran), pose as workers in a noodle restaurant which serves as their hideout.
Collectively, they tries uncover the truth behind So Mun's parents death and the way it connects to a particularly evasive and strong spirit that they have been chasing relentlessly and tries to fight against an evil that is very much human. If you enjoy the superheroes genre, you should definitely take a chance on this.
The show can be found on Netflix, where it simultaneously airs, along with the TV channel.
---
Devilish Judge – Best Korean Dramas To Watch In 2021
A plot revolving around a rat and mouse chase where a judge, Kang Yo Han (played by Ji Sung) punishes the evil by turning a court session into a reality show, as Kim Ga On (played by Park Jinyoung), a jury member, tries to uncover the identity of his mysterious associate. It is a procedural drama about the rivalry of two judges who secretly tries to bring each other down.
Additional lead cast members include Park Gu Young and Kim Min Jung. The drama will be helmed by Moon Yoo-seok, who was also behind the popular law drama Miss Hammurabi (2018) and it is reportedly scheduled to be aired in June 2021. And everyone has very high hopes from this drama among the Best Korean Dramas To Watch In 2021.
---
Snowdrop – List of Korean Dramas to watch in 2021
Set in 1987, Snowdrop tells the story of Im Soo-ho (played by Jung Hae In), a student at a prestigious university who suddenly rushes into a female dormitory one day covered in blood, and Eun Young-cho (Kim Jisoo), the cheerful and lovable student who hides him and takes care of his wounds even while facing danger under close surveillance. (Source: Wikipedia)
The drama is based on the handwritten notes of a man who escaped from a political prison camp in North Korea and it will be directed by Jo Hyun-taek, who previously directed the famed Sky Castle (2018). It is scheduled to air this year but the specific date is yet to be confirmed. It still is one of the most anticipated drama among Best Korean Dramas To Watch In 2021.
---
Hospital Playlist 2 – Best Korean Dramas To Watch In 2021
The first season of this series was very well received by viewers all around the world. Due to the overwhelming support and demand, a second season is currently at works and is scheduled to air in May 2021. The original cast is set to reprise their respective roles. Best Korean Dramas To Watch In 2021 had to have Hospital Playlist 2. (Source: WhatsOnNetflix)
As seen in the first season, the drama revolves around a group of five friends who has been together since their medical school days and works as doctors in different departments at Yulje Medical Centre. It tells the story about the humane aspects of various lives of the doctors, nurses and the patients at the hospital and how they all interconnect and affect one another. (Source: Micky.com)
By watching Hospital Playlist Season 1 can't wait to see Season 2 and it is most waited Korean Dramas To Watch In 2021. The first season is available for streaming on Netflix.
---
The Silent Sea – List of Korean Dramas to watch in 2021
The drama is based on the eponymous short film "The Sea of Tranquility" (2014), and it is directed by Choi Hang-yong. (Source: UniverseToday)
It is a futuristic story where future Earth has undergone desertification. The story revolves around members of a special team sent to secure a mysterious sample from an abandoned research facility, Balhae Base research station on the moon.
Lead cast includes Gong Yoo, Bae Donna and Lee Joon. It is scheduled to air on Netflix, although the date is unconfirmed. But it will surely turn out to be a must watch among the Best Korean Dramas To Watch In 2021.
---
Cliffhanger – Best Korean Dramas To Watch In 2021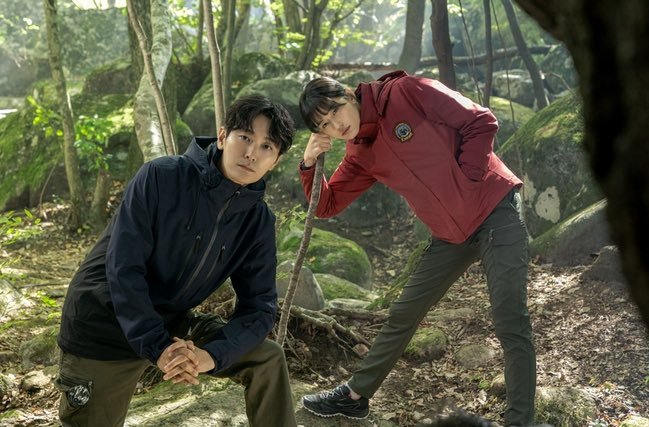 Set against the backdrop of towering views of Mount Jiri, it depicts the story of rangers and other employees of the Jirisan National Park who climb through the mysterious and unexplored regions of the mountain, trying to rescue the survivors and lost trekkers. The drama is centred around a mystery surrounding the mountain's many visitors; those who come to kill, and those who come to end their lives. (Source: MyDramaList)
This drama is written by Kim Eunhee, who previously wrote the Netflix hit, Kingdom (2019) and includes cast members Jun Ji Hyun, Ju Jihoon, Sung Dong-il and Oh Jung Se. It will be available for worldwide streaming on iQIYI, though the air date is yet to be confirmed. Await for this drama in the lot of Best Korean Dramas To Watch In 2021.
---
Sisyphus: The Myth – List of Korean Dramas to watch in 2021
This fantasy drama tells the dangerous journey of a genius and eccentric engineer named Han Tae-sul (played by Cho Seung Woo) who tries to uncover the truth behind his older brother's death, and an elite warrior and sharpshooter called Kang Seo-hae (played by Park Shin Hye) who travels back in time to help him. Sci-fi drama among the Best Korean Dramas To Watch In 2021.
The drama is directed by Jin Hyuk, who also directed other popular kdramas like City Hunter (2011), Master's Sun (2013), Doctor Stranger (2014) and Legend of the Blue Sea (2016). It is scheduled to air in February (From : Sparknotes).
---
Dark Hole – Best Korean Dramas To Watch In 2021
This sci-fi thriller tells the story of detective, Lee Hwa-Sun (played by Kim Ok Vin), who in the midst of investigating her husband's murder, stumbles upon a mysterious phenomenon in a city where people inhale a mysterious dark smoke and turn into monsters. She joins forces with a group of survivors including ex-detective and a resident of the city, Yoo Tae-Han (played by Lee Joon Hyuk) who still has his strong sense of justice and together they try to fight for their lives and save the city from falling into chaos.(Source: HelloKPop)
The drama is scheduled to air in the first half of 2021 and is directed by Kim Bong Joo. (Source: Forums.Soompi).
---
D.P. Dog Day – List of Korean Dramas to watch in 2021
Based on the hit webtoon of the same name author, Kim Bo Tong, "D.P Dog Day" will tell the story of a soldier who is tasked with finding and catching military deserters. Jung Hae In has reportedly been offered the role of main character Ahn Joon Ho, who bears witness to the emotional struggles of the young deserters that he tracks down. (Source: MyDramaList)
Additional lead cast members include Koo Kyo-hwan, Kim Sung-hyun, and Son Seok-koo. The drama, which is set to explore abuse and human rights issues in the military, is set to be released on Netflix. It will be directed by Han Jun Hee who also directed the critically acclaimed "Coin Locker Girl". The air date is yet to be confirmed. (D.P. stands for "Deserter Pursuit"). This drama is most waited Korean Dramas To Watch In 2021.
---
Mouse – Best Korean Dramas To Watch In 2021
Mouse is an upcoming thriller that puts forward the morally grey question: "If you can screen psychopaths from the mother's womb through fetal genetic testing, and if the child in your belly is a psychopath, will you give birth to that child?"
It revolves around Jung Ba Reum (played by Lee Seung Gi), a rookie police officer, who is righteous to his core. He chases around a serial killer, who has been on the loose and gripping the whole nation into fear. When he survives a dangerous encounter with the psychopath, his life is taken in for whole new turn.
It is written by Choi Ran, who previously penned God's Gift (2014) and Black (2017) and features additional cast members including Park Ju Hyun, Kyung Soo Jin and Han Seo Joon. Airing date is still unconfirmed (Source: AsianWiki).
---
L.U.C.A. : The Beginning – List of Korean Dramas to watch in 2021
The L.U.C.A. in the title stands for "Last Universal Common Ancestor". The plot is said to be partly adapted from Charles Darwin's proposition that all species of life descend from a common ancestor.
The story centres around Ji-O (played by Kim Rae Won) who has a special power, with no memories of who he really is. He tries to find the answers to his identity while being mysteriously chased. Goo-Reum (played by Lee Da Hee) is a detective, who tries to uncover the truth behind the disappearance of her parents and meets Ji-O along the way. Their lives then slowly begin to unravel. (Source: MEAWW)
The drama is directed by Kim Hong Sun and is set to be released on February 1, 2021. This is our last drama in the list of Korean Dramas To Watch In 2021. (Source: DramaCool)
---
Read More From Us: