Years, weeks, and Days are just like the other similar days, but every day has its own significance. They actually are used to commemorate the warriors or used as a marking stone for spreading awareness against certain diseases.
Some days are significant as they mark the traditions passed down from generation to generation. We mark and remember dates as they concluded crucial events that shaped our history. Important Days connect us with our history, tradition, and new events. Also, Important Days make us improve our knowledge. People with an interest in society and the world around them keep themselves up-to-date with the important days and events, be it National or International.
The knowledge you gain from remembering Important Days and events is not limited to only general awareness for an individual. If you aspire to achieve excellent results in competitive examinations, awareness about important days earns you a good spot. General Awareness is a test subject in all kinds of exams. The Common Entrance Test(CET) and Government Exams(SSC, UPSC, IB, etc.) seek candidates with a solid base in General Awareness. Also, you learn not just the dates but the history and important facts about the particular day. Aren't you excited to know more about the world and boost your knowledge?
So, with this motive, let's jump onto the blog to inform you of the list of Important Days in April 2021.
1st April: Utkal Diwas/ Odisha Divas/ Odisha Dibasa | April Fools Day
Utkal Diwas or Odisha Day is celebrated on 1st April every year to mark the birth of Odisha as a separate state. The land of Odisha made its way from multiple invasions and later gained a separate Identity. Odisha, ruled by Mauryan and Mughal Empire, was invaded by the Britishers in 1803. It was a British time that this state got divided into separate regulatory units – Bengal Presidency, Bihar, and Orissa.
Finally, on 1st April 1936, Orissa became a separate province with Sir John Austin Hubbak as the first governor. After that, Orissa gained a position as a constituent State in India in 1950. Odisha also went through a name alteration. Orissa became known as Odisha in March 2011, while Oriya became Odia on 9th November 2010. This is one of the Important Days in April 2021 as it will be the 84th celebration of Utkal Diwas.
April fools day (1st April) is celebrated by playing silly pranks on each other. No one can accurately trace the origin of such tradition, but one of the stories recalls celebrating April Fools to make fun of the French celebration of New Year from March end to April. Important history or not, this is one of the important days in April 2021 that lets your inner child have fun.
2nd April: World Autism Awareness Day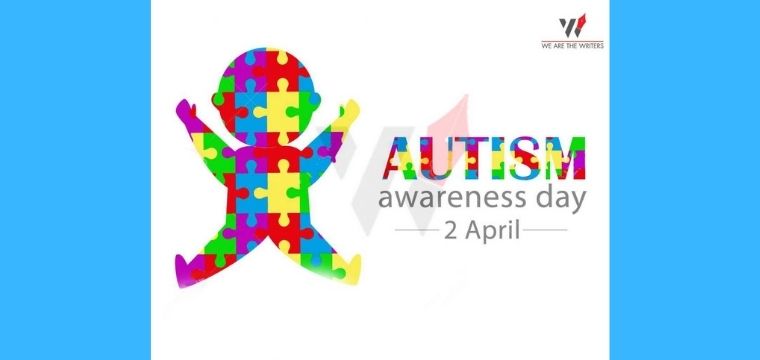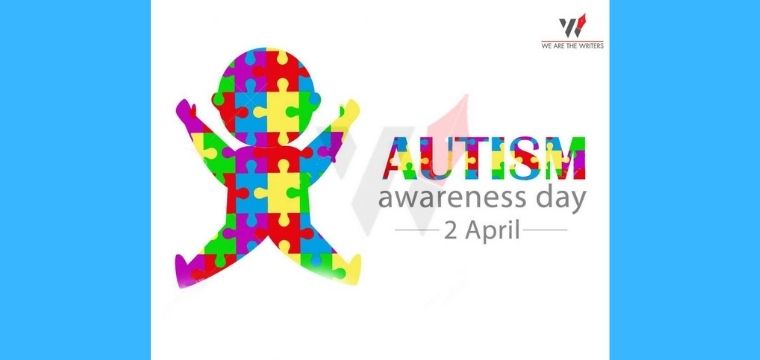 This is one of the important days in April 2021 that falls on the 2nd day of the month. 2nd April, internationally recognized as World Autism Awareness Day, is an important day meant to raise awareness about Autism and Asperger Syndrome. The foundation of this initiative was laid on the platform of the United Nations by Sheikha Moza. This day is observed to raise awareness of the cause and help people around the world with research, diagnosis, and warmth and support to those living their life with the disorder. The proposal got accepted by the UN council on 7th November and implemented on 18th December 2007. [Source: NHP]
4th April: International Day for Mines Awareness
International Day for Mine Awareness and Assistance in Mine Action, first observed on 4th April 2006, is a call for safety and health. The world still has the scars of war left on it. Active landmines of old wars still exist to this date in some countries and pose a serious threat to society's well-being. The general public, workers, and excavators do not know the landmines buried under the ground. Even archaeologists suffer when they attempt to explore history. Therefore, they need special assistance and an action program to safeguard general life against such mishappening. This is one of the important Days in April 2021 that discusses the sense of peace and harmony.
5th April: National Maritime Day(India)
Let us tell you about one of the important days in April 2021 that marked a brave step in British rule. History was made when Scindia Steam Navigation Company made its first journey to the United Kingdom. SS loyalty, Scindia's first ship, completed its journey when India was still under British Rule. To acknowledge the accomplishment and the contribution of the Maritime Industry, Maritime Day was first celebrated on 5th April 1964 to spread awareness about intercontinental commerce and the global economy.
6th April: International Day of Sport for Development and Peace (IDSDP)
Sports are not just meant for skill display. They can act as a driving force that brings a positive change in society. Sports can be a channel for social change and growth in the community. They also promote peace and understanding. Backed by the support of the International Olympics Committee, The General Assembly(of United Nations) marked 6th April (2014) as the International Day of Sport for Development and Peace (IDSDP), making it one of the important days in April 2021.
7th April: World Health Day– Important Days in April 2021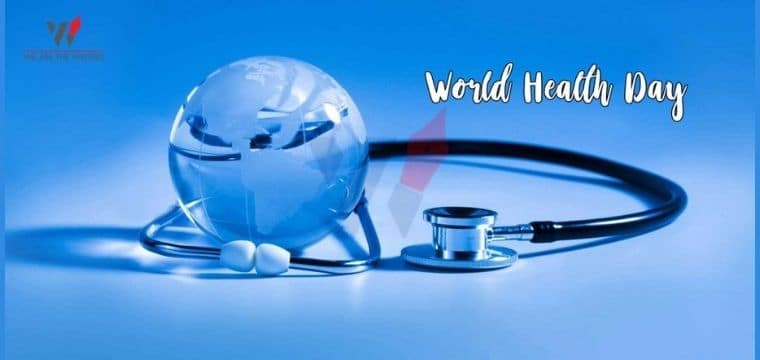 Your health is an asset that needs the utmost care. Although health and well-being get promoted throughout the year, the government across the globe pays attention to public health every year on 7th April (first observed in 1950). Through awareness drive and campaigns, every organization, be it governmental or a welfare organization, emphasizes the importance of health. World Health day, one of the most important days in April 2021, highlights various health sectors. [Source: WHO]
10th April: World Homeopathy Day
You are well aware of Allopathy and its use in the medical world. But this is one of the important days in April 2021 that celebrates Homeopathy. Homeopathy relies on naturally healing the body by giving it the natural doses of substances (plants & minerals) that help in healing. Homeopathy medical practice is based on the belief that the body is capable of curing itself. To pay homage to Dr. Samuel Hahnemann, renowned worldwide as the father of Homeopathy, World Homeopathy Day gets celebrated every year on the 10th of April.
11th April: National Safe Motherhood Day
Our list of important days in April 2021 will be incomplete without mentioning the day dedicated to mothers' safety. In a drive to provide proper mother-child care for women, White Ribbon Alliance(formed in 1999) promoted National Safe Motherhood Day. Several factors can lead to death while delivering a child. The mother can also experience difficult situations during their pregnancy. The risks stem from the lack of knowledge, improper facilities, distant medical centers, and so on. National Safe Motherhood Day is observed to raise awareness about prenatal care, childbirth, and caring post-childbirth. Also, this program focuses on both the parents rather than focusing on the mother alone. India, in 2003, adopted 11th April as National Safe Motherhood Day.
11th April: National Pet Day– List of Important Days in April 2021
Started in the USA, the National Pet Day is observed on 11th April every year to raise awareness about animals living in shelters around the world. This initiative was put forth by Colleen Paige, a well-known animal welfare advocate, in 2006. So, count this one of the important days in April 2021 to show compassion to the animals. Start whenever you can. Adopt domestic animals who never received proper companionship in their life.
13th April: Jallianwala Bagh Massacre
This one of the important days in April 2021 that gets regarded as a black day in Indian history. We remember the Jallianwala Bagh Massacre as an uneventful day in the history of the Indian freedom struggle. On 13th April 1919, General Reginald Dyer announced that no one in Amritsar would enter or leave without a pass. Also, a curfew and ban on public gatherings were declared.
The general public paid no heed and continued their gathering. Angered by the disobedience, General Dyer ordered the British Indian Army to open fire on the innocent civilians. The army blocked the main entrance of the grounds leaving people only narrow gates for escape. The devilish act resulted in the death of 379 people and injured more than 1200 people.
14th April: B.R. Ambedkar Remembrance Day
This is one of the important days in April 2021 that proudly celebrates the front runner of equality. B.R Ambedkar remembrance day, mostly known as Ambedkar Jayanti or Bhim Jayanti, celebrated on 14th April, is the birth anniversary of Dr. Babasaheb Ambedkar. As a social justice figure, Dr. Ambedkar is considered a prominent personage in the fight against inequality. Bhim Jayanti is also referred to as 'Equality Day' in India. The government of Maharashtra observed 14th April as 'Knowledge Day' (2017) in remembrance of B.R Ambedkar.
17th April: World Hemophilia Day– Important Days in April 2021
The World Federation of Hemophilia, through its initiative, aims to bring awareness and educate the community about bleeding disorders. Apart from Hemophilia, the organization also focuses on spreading awareness about von Willebrand disease and other genetic bleeding disorders. Through World Hemophilia Day, WFH disseminates information about bleeding disorders, encourages people to volunteer for their cause, and raises funds. 17th April gets celebrated as World Hemophilia Day in honor of the birthday of the founder of WFH(World Federation of Hemophilia), Frank Schnabel.You can mark this as one of the important days in April 2021.
18th April: World Heritage Day
This is one of the important days in April 2021 that talks of world history. History has taught us a lot. From existing world powers to the way our ancestors lived, we have learned a big deal of our past from our history. Historical sites and monuments exist to validate the existence of rich culture and past. To embrace our culture and the legacy that comes with it, we celebrate World Heritage Day or International Day for Monuments and Sites.
It is celebrated on 18th April to embrace and appreciate the distinct cultural heritage and the historical sites. World Heritage Day aims at spreading awareness and strives to increase the efforts towards preserving and protecting the historical sites. The idea was pitched by the International Council on Monuments and Sites on 18th April 1982 and later approved in 1983 (UNESCO General Assembly).
19th April: World Liver Day– List of Important Days in April 2021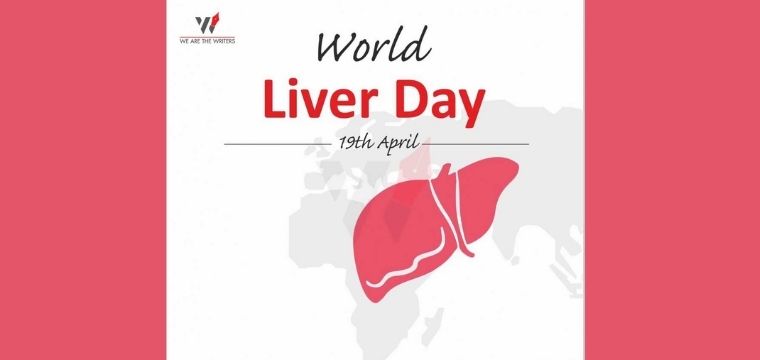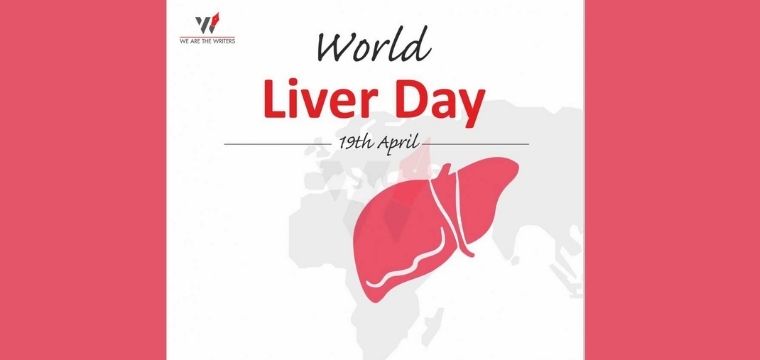 The liver holds quite an importance in the human body. The liver performs intricate functions to keep the body fit. It removes toxins from our body, aids in controlling blood sugar, helps in digestion, and so on. The liver needs to be healthy to function properly. Otherwise, it can lead to severe illness and other liver-related diseases. People might not even realize that they are suffering from liver disease. World Liver Day is celebrated on 19th April to fight/ raise voice for such a cause. This is one of the important days in April 2021. It emphasizes promoting liver health and raising awareness about liver-related diseases.
21st April: Secretaries' Day / Admin day / Administrative Professionals' Day
Secretary's Day or the Administration Day gets celebrated (on 21st April) to acknowledge the work of secretaries, people in administrative work(assistant), receptionists, admin support, and other similar roles. Albeit celebrated in limited countries, Administrative Professionals Day gets counted as one of the important days in April 2021. It is a yearly event.
21st April: Civil Services Day
Count this day as one of the important days in April 2021 for our country. Civil Services are an integral part of our country. Civil Services are an integral part of our country. The civil service personnel works diligently towards implementing policies and changes for the betterment of society. Celebrated on 21st April, Civil Services Day reflects upon the work done by the public administrators. And pledge to work hard as the active member who helps in shaping the country. Apart from the celebration of the occasion, the Prime Minister's Award for Excellence gets handed to the selected public administrators for implementing policies and supporting innovation. [Source: DARPG]
22nd April: World Earth Day
The environment we dwell in is the source of life and energy. We have been blessed with resources, yet we exploit our nature and misuse them. The exploitation, in return, harms our Earth. We face several issues that make situations hard for Earth. The issues include climate change, pollution, plastic use, climate education, science, and conservation. Earth Day(celebrated on 22nd April) targets such causes and raises awareness towards them, making it one of the important days in April 2021. The environment protection drive is headed by EARTHDAY.ORG, which is functional in more than 193 countries. Countless efforts and programs are conducted in each country to support planet Earth. [Source: UNEP]
23rd April: World Book and Copyright Day
The important days in April 2021 also include the man's best (non-living) companion. Books are the companions that keep us company for as long as we want. Books not only entertain but give you an outlook of the world, educate, and inform. It also links you to the past, present, and future. The World Book and Copyright Day/ World Book Day recognize 23rd April as the day to celebrate the importance and reach(scope) of books. It also aims to promote three strong pillars of books: Reading, Publishing, and Copywriting. The date (23rd April) is significant as it marks the death anniversary of prominent figures in literature- Miguel de Cervantes, William Shakespeare, and Inca Garcilaso de la Vega.
24th April: National Panchayati Raj Day
Our constitution consists of three governing sectors: Country-level, State level, and Grassroot(Local) level. The local tier of government exists in the villages. The authorities act as a governing body to maintain the order and settle disputes. The Panchayati Raj system came into action to govern/take care of the rural areas that hardly got attention from the upper government bodies. The Village level governance was established through the Panchayati Raj Act (24 April 1993) and Panchayati Raj Day (first celebrated on 24 April 2010) celebrates the existence of the same which makes it one of the important days in April 2021.
25th April: World Malaria Day
Malaria is a global concern that requires sustained efforts to curb its spread. World Malaria Day is celebrated on 25th April worldwide to raise awareness about the disease, the methods & mode of prevention, and control & elimination of Malaria. Marking it as one of the important days in April 2021, we should commit to proper precautions and actions to control this mosquito-borne disease.
26th April: World Intellectual Property Day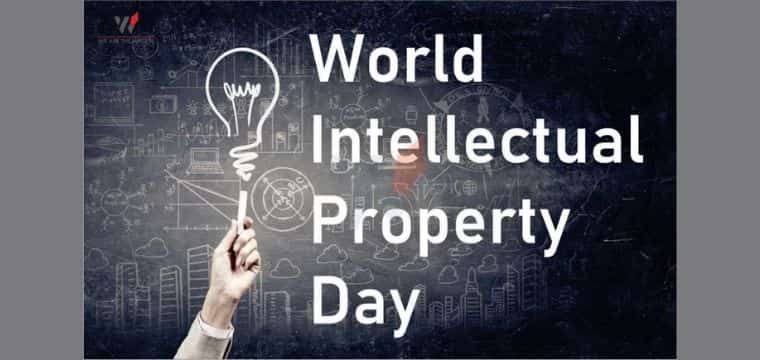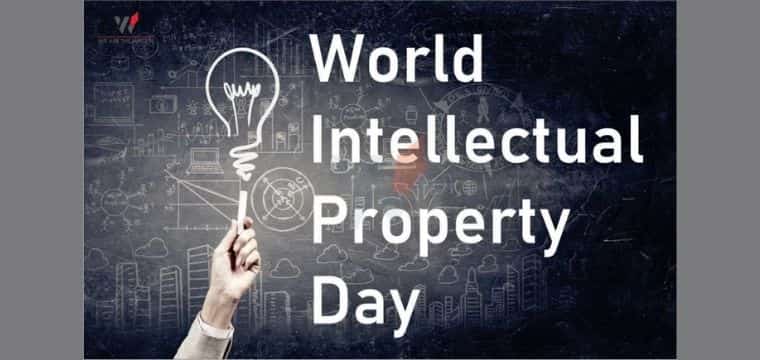 Ideas are the property of the human mind. Any idea, be it big or small, when given the appropriate assistance, can shape the world. It can be implemented and benefits several sectors in the real world. One of the important days in April 2021, World Intellectual Property Day(26th April), celebrates creativity. It is the initiative of the World Intellectual Property Organization. Also, it informs people of the role that Intellectual Property Rights play in supporting originality & creativity. It celebrates the original ideas, creation process while informing about the copyrights and intellectual property rights.
27th April: World Veterinary Day
Will our list of Important Days in April 2021 be complete if we miss out on this day? Veterinary doctors help in treating animals, including all the animals, from pets to farm animals. World Veterinary Day is celebrated on the last Saturday of April, which makes it fall on 25th April of this year. The World Veterinary Association (WVA), for the first time, celebrated World Veterinary Day in 2000 to provide a common platform to veterinary doctors around the globe.
28th April: World Day for Safety and Health at Work
The health and safety of workers in their work environment is essential for preventing workplace injury and promoting health standards. The International Labor Laws came into action to observe World Day for Safety and Health at Work on 28th April to bring to light the safety and health in the workplace environment. The initiative makes it one of the important days in April 2021 as it emphasizes the importance of diseases, accidents, and preventive measures to lower down deaths in the workplace.
29th April: International Dance Day
Who in the world doesn't appreciate or love dancing? Considered in the list of important days in April 2021 that lets you be in tune with rhythm. World dance day or International Dance Day gets celebrated to appreciate the art and culture dance offers. The credit for the celebration goes to The Dance Committee of the International Theatre Institute (ITI). They started the celebration of Dance Day on 29th April to honor the birth anniversary of Jean-Georges Noverre, a ballet artist and dance reformer.
30th April: Ayushman Bharat Diwas
Access to health and wellness schemes is essential for the public. Healthcare facilities should be available to people regardless of their social status. Our list of important days in April 2021 goes out to highlight an essential event that provides healthcare for everyone. Ayushman Bharat Yojana or The Pradhan Mantri Jan Arogya Yojana focuses on addressing affordable healthcare for everyone in the country. Ayushman Bharat Diwas (celebrated on 30th April) marks the launch of Ayushman Bharat Yojana. It was started by our PM (Mr. Narendra Modi) in 2018.
Conclusion of List of Important Days in April 2021
We are sure that this blog— 'List of Important Days in April 2021,' enriched you with a lot of information. Remember famous changemakers around the world or appreciate the pets; there is a day for every important event that occurs in our world. However, this should not be enough for your quest for knowledge. If you want to know more about what days we celebrate on different months, you can refer to our blogs that talk about other months. Remember, knowledge doubles when shared. So keep on learning new information and share it whenever needed.