The 'World Soil day' is observed every year on the 5th of December. Food and Agriculture Organization, an organ of United Nations initiated this day. However, FAO made the observance of the day for the first time upon recommendation by International Union of Soil Sciences in 2002. Later, it requested General Assemble to officially celebrate the day as World Soil Day in the year 2013. Afterwards in the same year, the UNGA observed the day as the first official World Soil Day.
An initiative which was started by the Kingdom of Thailand and Global Soil Partnership has turned out to be big enough to be endorsed by the Soil Science Society of America (SSSA) and the American Society of Agronomy (ASA).
The reason to choose the date is related with the birthday of the former king of Thailand, 'H.M. King Bhumibol Adulyadej.' He was among the first people to speak for the cause.
What is the Importance of World Soil Day?
The Day is observed to achieve the following Goals: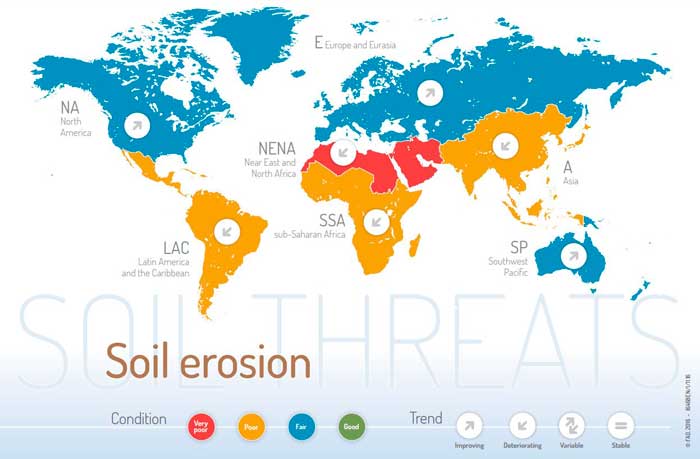 To divert the attention of the world towards the significance of healthy and qualitative soil with the help of hashtags and campaigns suggested by United Nations as # WorldSoilDay as "Stop soil erosion, Save our future."
To bring it to the eyes of local administrations the necessity of sustainable management and development of soil and resources colloquial to soil.
To organize events and discussions which involves local farmers and soil experts (University of Michigan organizes one such event)
The Message
Plants are the most important part of this planet. For the nourishment of the plants, it is extremely important for us to protect the quality of soil. The message of the World Soil Day is to make this earth fertile.
The day is celebrated in the wake of biodiversity inside the soil and billions of animals and human who depend on it.
Read More From Us: