In this world, we often come across certain situations where we struggle to find our peace of mind. Those circumstances are difficult to deal with as they badly impact our mental health. Everyone has their way of dealing with such situations and maintaining their peace of mind.
But if you still have not figured out your way. This blog is made for you where you will learn about the ways to develop peace of mind, various peace of mind quotes, and prayers for peace of mind.
Following is the list of things you can do when you feel stressed out and are not able to develop peace of mind on your own.
Suggested Blogs
---
Exercise Daily
Daily exercise help our mind to grow and also help us to develop peace of mind as it boosts our confidence. May it be acquiring your desired body type or dealing with mental health problems, exercise can play a great role in your overall development. Regular exercising makes people more energetic and positive. Endorphin, a hormone that is responsible for relieving stress and pain, releases when we perform exercises. Also, simple exercises like going for a walk and cycling are equally effective if performed daily.
Peace of mind quotes by Nelson Mandela and Mark Halperin
"I have always believed exercise is a key not only to physical health but to peace of mind." Nelson Mandela
"Sufficient sleep, exercise, healthy food, friendship, and peace of mind are necessities, not luxuries." Mark Halperin
---
Realistic Targets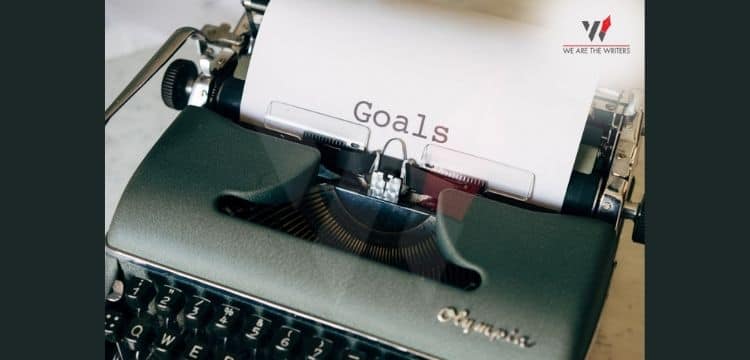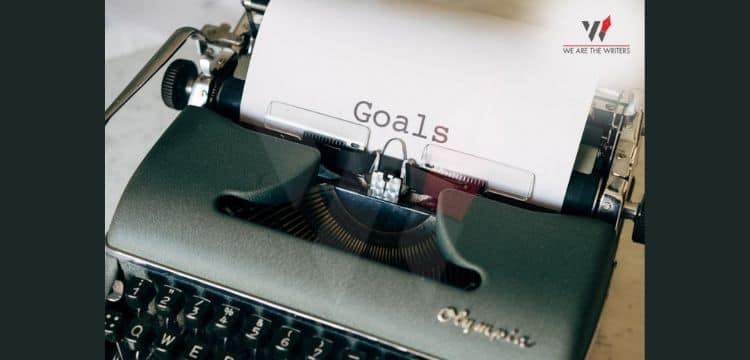 Develop daily targets that you can accomplish. Once you start achieving your daily targets you will automatically develop peace of mind. Unrealistic targets put extra pressure on you, and easily destroy your peace of mind. On the other hand, Realistic targets are easy to achieve and help you in staying consistent. Start with setting small targets and achieve them. This will boost your confidence and willpower. Sense of achievement will boost your rewarding hormone dopamine, which will nourish your peace of mind.
Peace of mind quote by Erik Pevernagie
"Clear-sightedness, persistence, and transcendence can be excellent antidotes for ultimate peace of mind and buoyancy in life, and sometimes valuable cures against social and administrative bashing. ("Sisyphus on the hill")"
We have included some prayers for peace of mind that you can leverage to achieve the desired mental state.
---
Self-image
Self Image and self confidence are the pre-requisites to develop peace of mind. In simple words, thinking differently and acting differently creates a clash in the mind and we end up being more confused. When we establish a false image of ourselves in our mind, We torture our self-esteem by putting unrealistic expectations.
So, it is very important to be aware of your true self to establish congruence in body and mind. In this blog post, we have included some prayers for peace of mind which you can take advantage of by inculcating in your daily routine.
Peace of mind quotes by Paul TP Wong
"Congruence between what you say and what you do is the key to authentic happiness." Paul TP Wong
---
Accept
Acceptance is the key step to develop peace of mind. It is important for us to accept the reality and keep moving. Peace of mind can be maintained by accepting everything around you especially things that you don't have control over and most importantly yourself. The more you appreciate your existence the more you feel at ease. Acceptance leads you to the solution. Acceptance allows you to be more patient with your surroundings and yourself.
Peace Of Mind quotes by George R.R Martin and Lin Yutang
"Once you have accepted your flaws no one can use them against you." George R.R Martin
"True peace of mind comes from accepting the worst. Psychologically, I think it means a release of energy." Lin Yutang
---
Expectations Are Never Love
To develop peace of mind we need to keep this thing in our mind that "Expectations are Never Love ". We never actually notice but expectations give birth to insecurities and rigidity. When love is without expectation, it becomes easier and does not mess with our peace of mind.
Peace of Mind quotes by Elizabeth George and Pema Chodron
"Expectations destroy our peace of mind. They are future disappointments, planned out in advance." Elizabeth George
"Inner peace begins the moment you choose not to allow another person or event to control your emotions." Pema Chodron
---
Nature Heals Naturally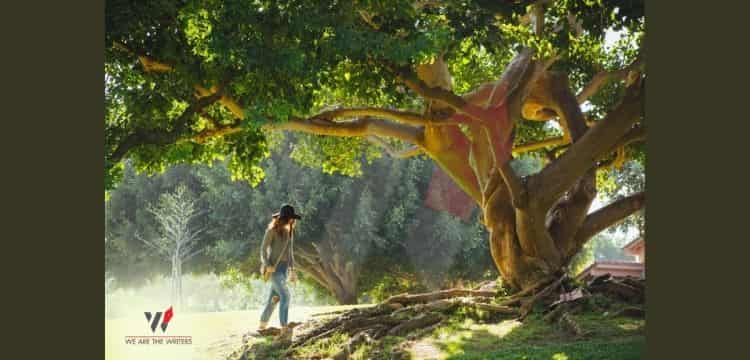 Being close to nature will help you to heal and also develop peace of mind. Nature brings you closer to yourself and helps you to pursue the attitude of gratitude towards the things you have, promoting self-love and positivity. We have included some prayers for peace of mind at the end of the blog.
Peace of mind quotes by Nitin Namdeo and Karen Madewell
"The more time you spend with nature, the deeper your understanding of life will be" Nitin Namdeo
"Nature is the best medicine for serenity, peace, calmness, stillness, it is good for the heart" Karen Madewell
---
Make Art A New Language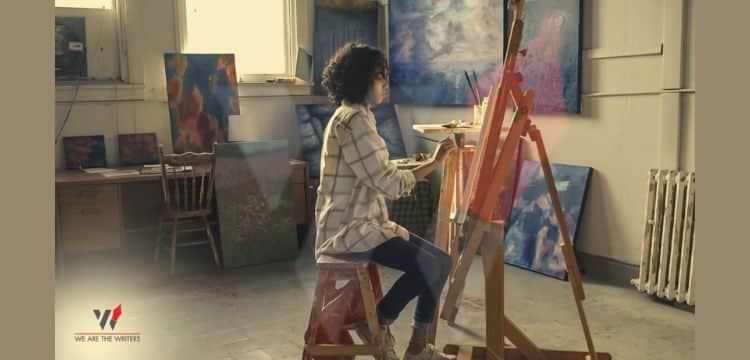 "There is no must in art as art is free" was said by Wassily Kandinsky. Practice art as it will surely help you to develop peace of mind as art has no bounds. It is completely free. Art plays a major role in bringing out the true feeling of a person. Expressing yourself through art is an old technique to develop peace of mind. Various arts like painting, singing, writing poems, dancing and listening to music give instant relief from anxiety and stress.
Even if you are not into any kind of art form it is fine as we have compiled few prayers for peace of mind in this blog post which you can practice to achieve instant relief from anxiety and stress.
Peace of Mind quotes by Robert McKee and Roger Scruton
"A fine work of art – music, dance, painting, the story has the power to silence the chatter in mind and lift us to another place." Robert McKee
"Art and music shine a light of meaning on ordinary life, and through them, we are able to confront the things that trouble us and to find consolation and peace in their presence." Roger Scruton
---
Failure Lifts You Up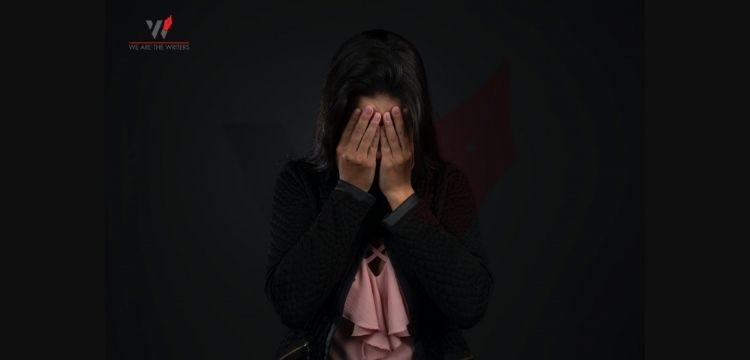 "Failures are pillars to success". Do not worry about failures. Atleast you tried. This mind set will help you develop peace of mind. Change the way you see failure, failure does not tell you your limitations but it's preparing you for bigger opportunities in the future. And ups and downs are always parts of everyone's life but what keeps everyone moving is that bigger picture, where everything eventually gets better.
Accept your failures and learn from them. For more tips to develop peace of mind, read further.
Peace of mind quotes by Henry Ford and Paul Coelho
"Failure is only the opportunity to begin again more intelligently." Henry Ford
"The one who falls and gets up is stronger than the one who never tried." Paulo Coelho
Clarity of Thoughts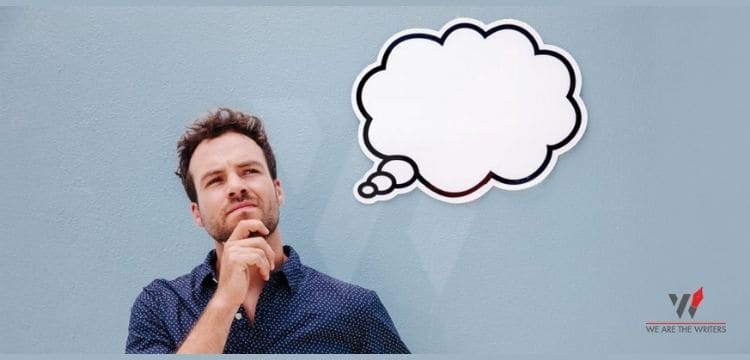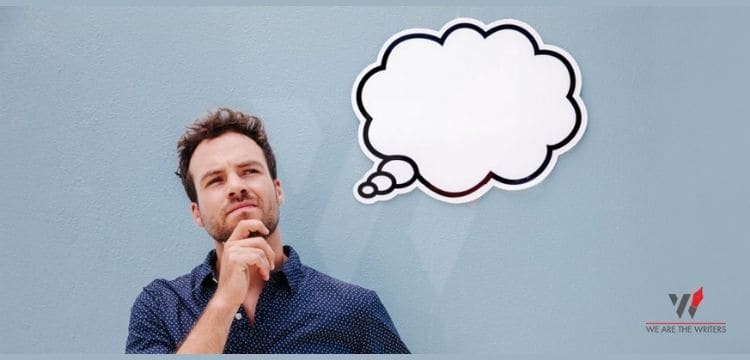 There is a famous saying "When the why is clear, the how is easy". In today's generation it is highly important to have clear thought process to develop peace of mind. Stay aware of the thoughts that are popping up in your mind and their impact on you. Analyzing your thoughts through a logical perspective can make you your best friend. Keep note of the difference between participating with your thoughts and analyzing them. Participation will lead you to fight your thoughts.
On the other hand, analyzing your thoughts like a third person will help you to understand your thoughts and resolve them. And the peace of mind can be established then.
Peace of mind quotes by Blaise Pascal and Steve Maraboli
"Clarity of mind means clarity of passion, too; that is why a great and clear mind loves ardently and sees distinctly what it loves." Blaise Pascal
"It's a lack of clarity that creates chaos and frustration. Those emotions are poison to any living goal." Steve Maraboli
---
Take Some Time Out For Yourself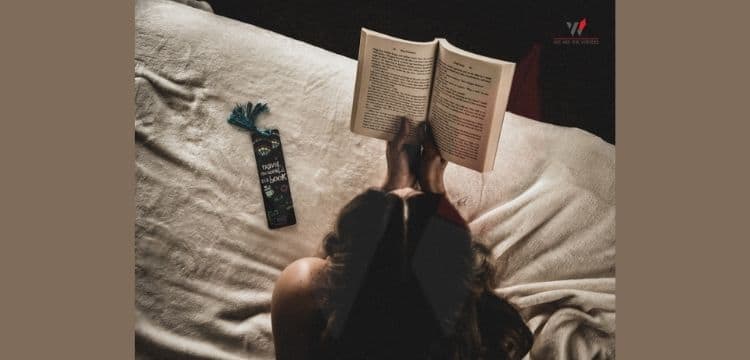 Once you Make Yourself A Priority, you will automatically develop peace of mind. People who are afraid of being alone can never attain peace of mind. Have some alone time, and treat yourself. Discover yourself, plan change, do what you love. When you don't depend on others for happiness you move one step closer to peace of mind. We have compiled some prayers for peace of mind in this article that you can leverage.
Peace of mind quotes by Nitin Namdeo and Ralph Waldo Emerson
"Being alone is the most dangerous, it can make you addicted to inner peace." Nitin Namdeo
"Nobody can bring you peace but yourself." Ralph Waldo Emerson
---
Don't Be Rigid
Comfort zone and rigidity of thoughts stop you from discovering your true potential. It is always better to try and fail than never trying. Always try to be more flexible so that you can grab the opportunities at the right time. Always try to test your limits. This will help you develop self confidence. As a result, you can develop peace of mind that will help you to grow.
Peace of mind quotes by Sri Chinmoy and Laozi
"Peace is a stranger to the rigid mind. Peace is a guest of the flexible heart." Sri Chinmoy
"Whatever is flexible and living will tend to grow; whatever is rigid and blocked with wither and die." Laozi
Suggested Blogs:
---
Be More Forgiving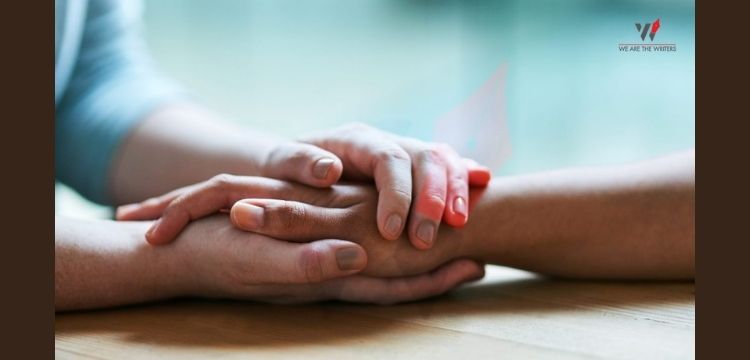 Forgiving others do help to develop peace of mind. It is quite good practice atleast if not for others but for yourself. Not being able to forgive others makes you prone to major health risks. Holding grudges and living in the past leads to negative thoughts. So it is always good to allow yourself to forgive others and let go of the past. Forgiveness reduces stress and anxiety.
Peace of mind quotes by Bryant McGill and Robert Brault
"Forgiveness is about your peace of mind, when you don't forgive, you are the one who suffers." Bryant McGill
"Life becomes easier when you learn to accept an apology you never got." Robert Brault
---
Engage Your Senses While Meditating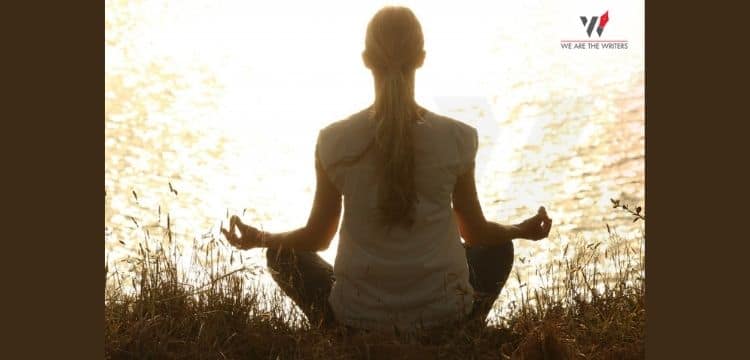 Meditation is said to be very effective in dealing with mental health-related problems. Meditation helps one to relax deeply while being alert. It allows you to create a better connection with your inner self. Just sitting alone for five minutes and focusing on your breathing is very effective. Meditation helps to develop peace of mind. Prayers can turn out to be very effective in your pursuit of attaining inner peace. We have included some prayers for peace of mind in this blog towards the end.
Peace of mind quotes by J. Donald Walters and David Lynch
"More regularly and more deeply you meditate, the sooner you will find yourself acting always from a center of inner peace." J. Donald Walters
"The thing about meditation is you become more and more you." David Lynch
---
Break From Social Media
Social media has changed the way we used to live our life. It has helped us to connect with people. But as time has changed and more people have access to it. It has become an influencing platform.
And it has influenced people at such a level that now people have started comparing themselves to others. So, now if you feel anxious after using social media. A break is highly recommended. Nowadays psychologist also advice to take break from social media, as we humans are not socializing. This will help us develop peace of mind.
Peace of mind quotes by Bill Murray and Steven Furtick
"Social media is training us to compare our lives instead of appreciating everything we are, no wonder why everyone is always depressed." Bill Muray
"The reason why we struggle with insecurity is we compare our behind the scenes with everyone else's highlight reel." Steven Furtick
---
Start Writing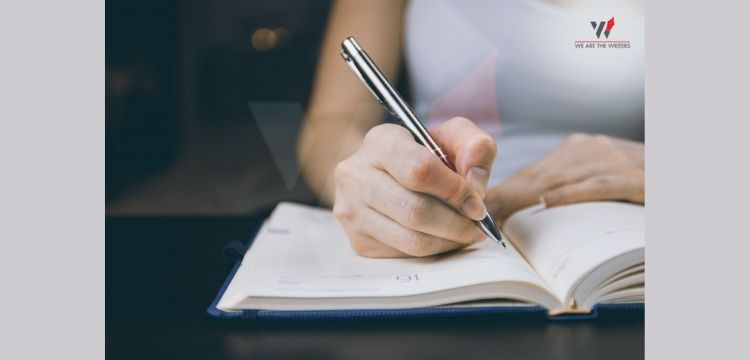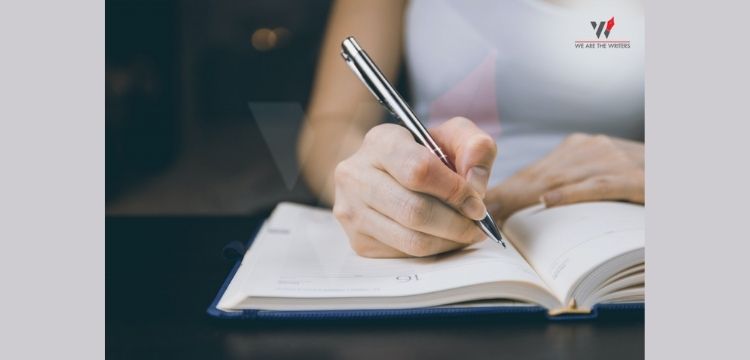 Writing helps to develop peace of mind. Write down your experience, thoughts that have been nagging you for a long time, and everything that is coming into your mind and disturbing your peace of mind. Writing down thoughts helps you to get your thoughts organized, promoting more clarity.
Peace of mind quotes by Julia Cameron and Sandra Marinella
"Writing is a medicine, it is an appropriate antidote to injury. It is an appropriate companion for any difficult change." Julia Cameron
"Experience your pain, embrace your silence, when the time feels right. Find your way back to your words and write." Sandra Marinella
---
Try To Save Money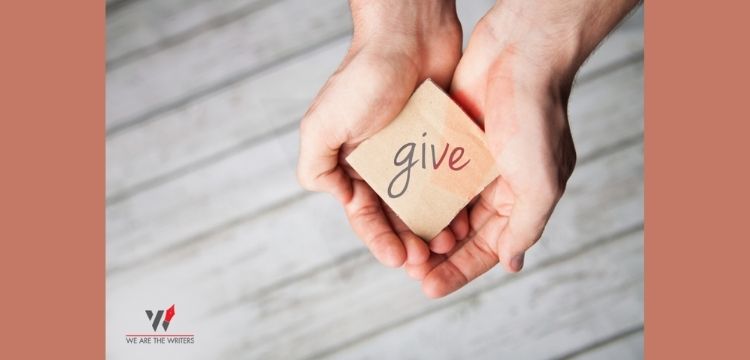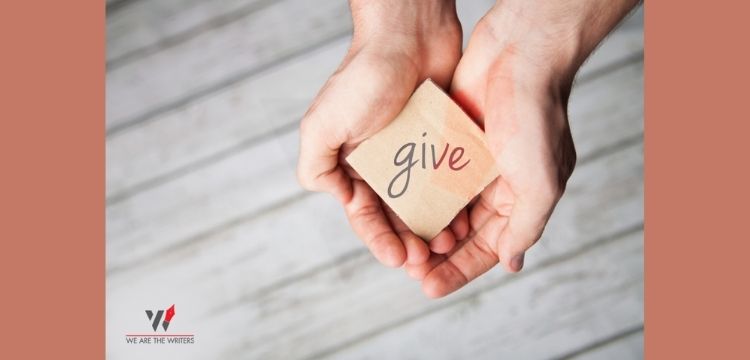 Some people believe shopping to be a great stress buster. It does work for some people as they get a new belonging. But this is not long-lasting. Instead, saving money can make you feel better and you can donate some to a community. Generosity promotes a healthy mind and helps to develop peace of mind in an individual.
Peace of mind quotes by Steve Maraboli and Maya Angelou
"A kind gesture can reach a wound that only compassion can heal." Steve Maraboli
"A bird does not sing because it has an answer, it sings because it has a song." Maya Angelou
In the next section, we have compiled some prayers for peace of mind for you.
---
Prayers for Peace Of Mind
Words play a great role in reaching your inner self, sometimes to heal your mental instability you need some hope. The hope which you get when you motivate yourself and when you connect with the divine.
Prayers are a great way to start your day. This is a communication channel between us and god. Prayers give birth to Faith and can enlighten our minds with Peace. Prayers can make a way for you to reach your destination sooner where you will attain peace of mind.
Following are some prayers to develop peace of mind. These prayers will give you the strength to deal with the uncertainty in life and will wipe out negative thoughts. Repeating these prayers to yourself in tough times will guide you to overcome them, without sacrificing your peace of mind.
---
List of Prayers for Peace Of Mind:
Your Peace
"God who is more than

We can comprehend,

Help us to seek you alone.

Help us to stand before all

That we could do and seek what you would do.

Lift from us our need to achieve all that we can be instead, surrender to what you can be in us.

Give us ways to refrain from the busyness

That will put us on edge and off-center

Give us today your peace"

Your Peace | Prayers for Peace of Mind
A Prayer To Develop Peace of Mind
"Almighty God, we bless you for our lives, we give you praise for your abundant Mercy and GraceWe receive. We thank you for your faithfulness even

Though we are not that faithful to you, Lord Jesus, we ask you to give us all around peace in our mind, body, soul, and spirit.

We want you to heal and remove everything that is causing stress, grief, and sorrow in our lives.

Please guide our path through life and make our enemies be at peace with us- let your peace reign in our family, at our place of work, businesses, and everything we lay our hands-on. Let your angel of peace go ahead with us when we go and stay by our side when we return. In Jesus' name ' Amen'."

A Prayer to Develop Peace of Mind | Prayers for Peace of Mind
Prayer to the Lord of Peace
"Lord of peace, it is a very heartfelt desire that you give me your peace at all times and in every situation. I thank you that your presence covers me with peace when I abide in you and your words abide in me. Lord, you are the only true peace giver, and you know the unrest that tortures my heart. Please give me your blessed rest in my spirit. All honor, glory, and praise be to your name. 'Amen'."

Prayers to the Lord of Peace | Prayers for Peace of Mind
Prayer for Inner Peace
"O god

I focus on your Resurrection love like a soft bed grace,

I choose to lie down here

I feel the peace

You have sown into my heart

I choose to linger here

I drink in your eternal love

Thank You I am clothed forgiveness

I choose to always live here.

Amen"

Prayer for Inner Peace | Prayers for Peace of Mind
---
Those were the four prayers for peace of mind for you. This world has become a place where it is a challenge to survive with sanity, we face challenges in every stage of life and after every challenge, we grow for the better. But sometimes, certain life experiences affect mental health so badly that it becomes difficult for some people to overcome them. Destructive experiences make life more miserable for them and they end up suffering more critical health problems.
So it is always good to locate the problem and start working on it at an early stage. The mentioned ways to develop peace of mind in this blog will help you maintain your sanity throughout your life. But consistency is the key, keep on working on yourself. No one is perfect but you should be aware of what imperfection works for you. Start by accepting your flaws and weaknesses and then start working on them. Reward yourself if you achieve some target. And don't let others decide your true worth. Give that power to yourself only.
Peace of mind might sound very simple but it is very difficult to attain. And what we have learned so far is that your peace of mind depends upon how much you value it. We hope this blog helped you find your peace of mind. Here we bring you the list of ways, quotes, and prayers to develop Peace of Mind. Hope you enjoyed the blog. Keep on reading our other blogs!