Do you want to use photography for marketing your company? Is it suppose to be featured on a photography website?
Photo editing apps are probably something we've all used before. And, we love these best photo editing apps free for their versatility and feature sets. Photo post-processing is just as essential as getting the ideal image.
You should present your images after it truly has been finished. Of course, there are several best photo editing apps free and paid editing tools available.
But in this blog, we have compiled the best 32 free alternatives to photo editing apps that will give the paid versions a run for their money.
Suggested blog: BROCHURE DESIGN | SOFTWARE AND FREE TEMPLATES
Snapseed
Simple and elegant
Snapseed has earned a place on the phones of all Android and iPhone users as one of the photo editing apps free. If you don't want to be startled by its huge array of editing tools, you need to grasp why. This application combines several powerful editing capabilities into a simple-to-use interface. It has several tools to choose from.
But, the tune image stands out the most. It allows you to get the perfect color and exposure to your photos. The tool allows you to brighten, contrast, saturate and warm up your image. Explore its non-destructive editing capabilities that allow you to erase or alter any individual modification at any time.
Pixlr
Close to photoshop
This is one of the top photo editing apps for basic portrait correction and sophisticated color management. Users may also use it to create graphics. This tool is for you if you're a picture editor who wants mobility without compromising the ability to utilize sophisticated tools. Experience the next-level intuitive photo editing with this best photo editing apps free.
It also comes with several fantastic templates. You can make translucent pictures, resize them, and colorize them. For designing and sketching drawings, check out their brushes, selection, and cloning tools.
Colorcinch
Feed your aesthetics
It's easy to use this web-based picture editor. ​These best photo editing apps free enables you to make basic adjustments such as cropping, exposure, vibrance, and adding vignettes. Furthermore, it includes a helpful small instruction on how to use each tool, although you may disable it if it bothers you.
With its extensive range of contemporary and artistic filters, masks, and overlays, you may glam up your photographs. With only a few clicks, you can turn your photos into eye-catching visual material. Learn how to use this user-friendly tool to enhance the beauty of your photos.
PhotoScape
Are best photo editing apps free?
This free version may appear to be similar to any other basic free editor. However, after you plunge into its depth of features, you'll see why we include it here. It has one of the most arcane user interfaces, with tools organized into pages. Its editor aids in the white balance of your photos.
In addition, you may enhance the brightness and reduce red-eye. You can also print portrait and passport photographs. You may also use a splitter to slice a photo into numerous parts and bulk edit your photos. You may use its raw conversion and animated GIF generating tools to convert RAW to JPG.
Instasize
Blessing for Social content creators
These free editing apps are available for android and iPhone users. Popular among social content creators, this app helps create scroll-stopping content for them. With several free editing apps tools and prefabricated filters, you can adjust sharpness, saturate and add picture borders.
You can resize your images and videos to fit perfectly on your social media pages. For the best postings, create templates for posts and be consistent with the filters, cropping the images, and choosing the backdrop. Discover how to improve your visual identity and take it to the next level with this app.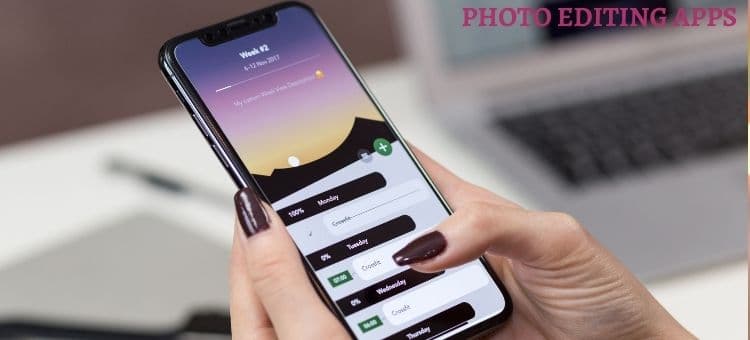 Prisma Photo Editor
Turning photos into art
Turn your photographs into works of brilliance with the latest photo-editing trend in one of these free editing apps. With Prisma, your digital photos will acquire the appearance of renowned artists like Picasso. Use their vast range of artistic effects and disable the watermark on their settings page.
By sliding your finger down on the image, you may change the filter's intensity. The app is aware of color correlations. It knows many mediums to place your lights and darks in your photographs. For stunning photos, use their various effects tools.
Foodie
A snap for food
Do you have a knack for snapping your fingers before eating? If sharing food photographs has become an essential part of your eating experience, then use their free editing apps tool. Foodie comes pre-installed with a variety of pre-made filters to bring out the best in your meal.
You may take photographs with filters applied right away and then modify them afterward. It is one of those best photo editing apps free that comes with over 30 high-quality live filters to help you catch the moos in your photographs. Also, turn the unappealing situations into delicious images. Explore the grid's rule of thirds to ensure the optimum angle in each photo.
Visage
Imperfect selfies?
Do you enjoy taking selfies and are looking for the best retouching app? Visage is here to assist you. With its sophisticated controls, you may retouch your face. These photo editing apps give users a quick retouching feature right on their smartphone devices.
Visage is one of the numerous free editing software solutions for adolescent bloggers concerned about imperfections and freckles. With the app, you can immediately add cosmetics and smooth wrinkles to your selfies, making you look like an expert. Also, check out their eye makeup filters for a quick makeover.
Livecollage
Transforming pictures into the story
These free editing apps let you edit pictures, videos, and remove backgrounds, and has pastel-colored icons and a clean site. Use its beauty filters, which allow you to change the appearance of a person's face. It offers a huge range of themes, including ones specifically designed for Instagram and Facebook.
These photo editing apps free lets you access premium content in their premium subscription. Use stylish retouch effects and hand-selected typefaces to create interesting subtitles. With its simple layouts and clean aesthetics, this software is ideal for creating beautiful image collages.
Read our Instagram blogs : How to create quality Instagram content in 2022 | Top Instagram Influencers of India in 2020
A color story
Achieve your photography goals
This application helps you to brighten the whites and make the colors shine in your photos. They also provide you the option of cropping, rotating, and even tilt your photos. Instead of muting the colors, use its filters to enhance the brighter parts of your photos.
Using these photo editing apps free for special effects. You may boost your photos and make them more creative. For extra benefits, try the desktop version with Lightroom installed and certain Photoshop functions.
Afterlight 2
Unleash your creativity
There's ample opportunity for improvisation in the feature-rich photo editing apps. With this software, you may make unique modifications with textures and light leaks. Aside from that, the app features an in-built camera that allows you to capture photos with manual settings such as white balance and shutter speed.
Adjust the exposure and sharpness using their tools. You may also use selective editing to focus on a specific area of your image. Additionally, you may design your custom filters to apply to your image. Add dust or other color effects to see how creative it can be.
Fotor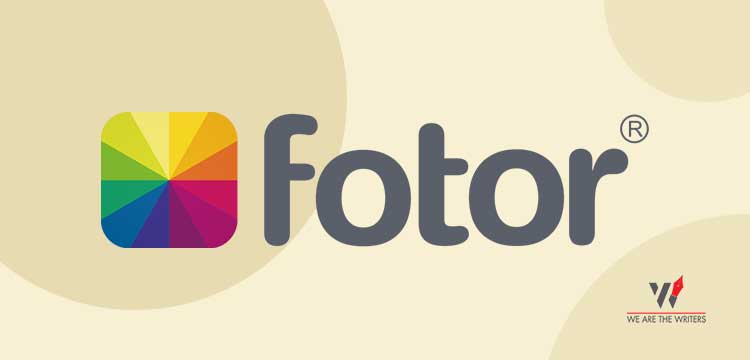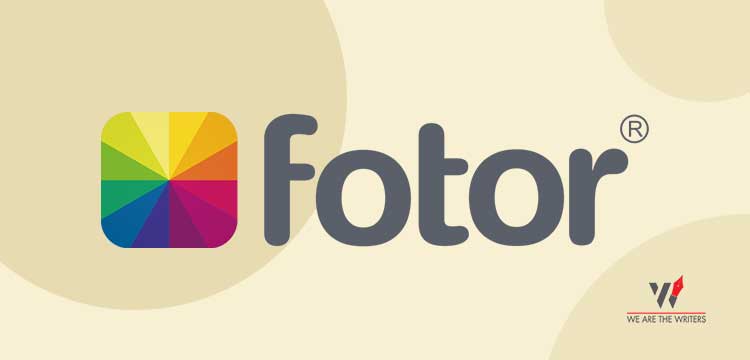 A complete makeover
This editing application completely transforms your images, regardless of their quality. With its diverse set of instruments, the filter aids in the automatic softening of the skin and removing any flaws. It's packed with basic and free photo editing programs, as well as collage possibilities.
Furthermore, the tool provides users with over 100 distinct layout possibilities. You have complete control over the patterns, colours, and placement of your photographs in the freestyle mode. To become a visual master with its effects, explore its boundaries and texts.
Photos Pos Pro
Friendly and Fast
This editing tool has all of the features you'll need to produce great artwork. You can make captivating visuals by manipulating your digital photographs and computer graphics. For both novices and professionals, this application has a configurable UI.
Create projects from the ground up using their educational instructions. These photo editing apps free create calling cards and have DSLR and scanner support. This editing tool is ideal for letting your imagination run wild. To make your photos seem more genuine, use its line correction tools and retouch mask feature.
Read our blogs :
BeFunky
BE FUN with BE-FUN-KY
This app resembles its name since it is fun. You don't need to be tech-savvy to turn a photo you like into a photo you love in one of these photo editing apps. With a simple click, this online editor allows you to produce professional-quality pictures.
With its photo enhancement and colour correction features, you may get advanced results. Take advantage of the side panel to access picture editing features. Explore how to use it to build a layout for your work and personalize it to your liking.
VSCO
Expression matters most
To improve the quality of your photos, use VSCO presets. This application allows you to edit and import raw pictures. To bring your images to life, utilize features like contrast and saturation.
It gives you a one-of-a-kind user experience that encapsulates the creative spirit of photography. It's also a user-friendly site with a large community of photographers to interact with. If you want to take your Instagram to the next level, check out this app.
Over
Worth-it free version
This picture editor has a little bit of everything in it.
The blurring and tinting filters are available for users to experiment with. It comes with a large typeface library and a user-friendly interface for rapid photo editing. Furthermore, this editing allows you to alter, color, and scale your image. Explore its text-adding capabilities, as it genuinely impresses.
Movavi
For professional-grade photos
If you need a picture editor for your Mac, movavi picverse offers a wide selection of great potentials. Download these photo editing apps free since it is an app for beginners and professionals alike. The free version allows you to trim and flip your images as necessary.
You may also correct the horizon and add photos and stickers to the mix. In a matter of seconds, you can improve the colors and contrast in your photographs easily. With this AI-powered picture editing tool, you may get perfect results.
Picsart
Feature-rich editor
For smartphone users, this editing tool is fantastic. It allows you to apply filters and create custom stickers. It offers an astonishing amount of features for fiddling with the tiniest elements of your photos. For incredible pictures, use their fascinating variety of stickers. With its application interface, explore its community part to share your works with your friend's group.
Magic Hour
Filter, fun, and finesse
Use this professional picture editing software as a creative force. This app allows you to design your original filters and save them as favorites. It has professional editing features such as blur and black-and-white mode. There are 23 textures available for free in this picture editing software. You may also use one of the 12 available frames to frame your images. Aside from that, check out the filter market for its indefinite filter.
Google PhotoScan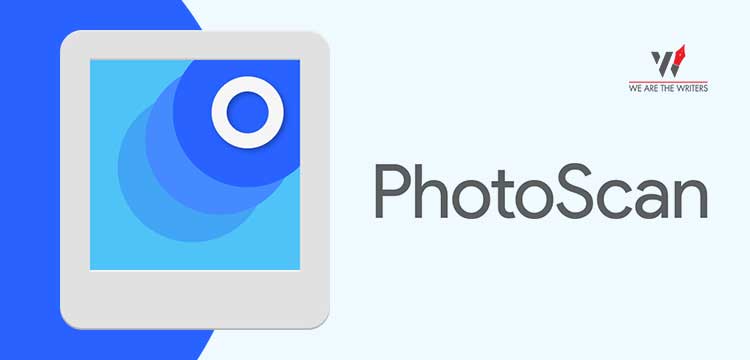 Ultimate scanning app
Google has come up with its top photo editing apps in the form of a dedicated photoscan app that captures multiple takes of your photo. It instantly eliminates glares while also improving the scan quality. Users may use this free editing tool to identify borders and adjust perspective. This app allows you to scan your photographs in seconds and get them straight and level.
Sylights
Portraiture perfect app
It is one of the top photo editing apps for anyone into portraiture and utilizes a lot of artificial lighting. You can create lightning diagrams. This way, you'll be able to keep track of where each light is on the model. If you have an iPhone, you will appreciate this free software. You can edit any diagram in your collection. If you see a typo, go back and repair it with a few touches before continuing. This software has almost 40 pieces of equipment for your lightning diagram.
Repix
More than a photo editor
People never seem to run out of creative ideas, and this application allows you to unleash your inner artist. Repix is a fantastic photo editing app for the completely free iPhone. Though the in-app purchases offer plenty of choices of effects, these photo editing apps free version will not turn you down. This app is a perfect blend of photo effects and a drawing app. It includes a finger-paint-on effect that allows for more customized picture effects. Examine the easy changes and sharing choices available.
GIMP
As good as photoshop?
GIMP is an abbreviation for GNU Image Manipulation Program. It is those top photo editing apps with an open-source image editor. Also, the app is a dedicated powerful editing program. Even though the software is free, it might be difficult to use for novices. It's a free version of Photoshop with filters and photographic effects that you can access from within Photoshop. Explore the app to learn how to generate design components and icons using on-premise graphic manipulation.
Photoshop express
Adobe's free photoshop express
Photoshop Express provides freemium services that allow you to do interesting things with your photographs without spending any money. Even though the greatest features are only available for a fee, the free edition still includes tools for editing and enhancing your photos. It features a straightforward user interface. Besides, you may also access images from your camera and social media accounts. Their in-app camera allows you to add dimension to your photos. To add charm to your photographs, try out a few quick repairs and effects.
Sumopaint
Proficient online editor
It is one of the top photo editing apps that allow users to manage some basic photo settings. It comes with a comprehensive range of color-correcting tools that cater to sketching and design. It comes with special digital drawing tools for making symmetric patterns and geometric forms in your creations. Explore its extensive collection of filters and brushes to keep your work flowing smoothly.
Photo Affinity
Professional image editor
This app is one of the top photo editing apps for creative professionals around the globe. It makes use of cutting-edge technology to render your changes in real-time. It offers a lot of picture support and UI layout presets. It has a separate liquefy workspace where you may shape features. It also aids in the enhancement of infrared imagers and the removal of imperfections. Explore its extensive toolkit that caters to your professional needs.
Read our blog for designing/Editing : 26 Best Graphic Design Software
Ribbet
Filters, fonts, Free
Ribbet provides customers with seasonal effects and touch-ups. Free cloud storage for uploads is one of their benefits. In addition, thousands of hand-picked designer components and frames are available for additional effects. From Christmas to Halloween, explore their seasonal themes, frames, and textures.
Citrify
Enhance your image
From anywhere on the planet, you may use this online picture editor's services. It provides you with an endless number of editing tools. Go to the site, upload your photo, and then use the filters and effects to your liking. It helps to adjust brightness and size while reducing glares and wrinkles. Check out this app if you are looking for a professional answer.
CutMyPic
Cut and Crop
CutMyPic is a photo editing software that allows you to crop and cut your photos. You can use this tool to cut out images to give them a precise form. Navigate to it in your browser and prepare your images for upload. You may either save the image or send it directly to your email.
Canva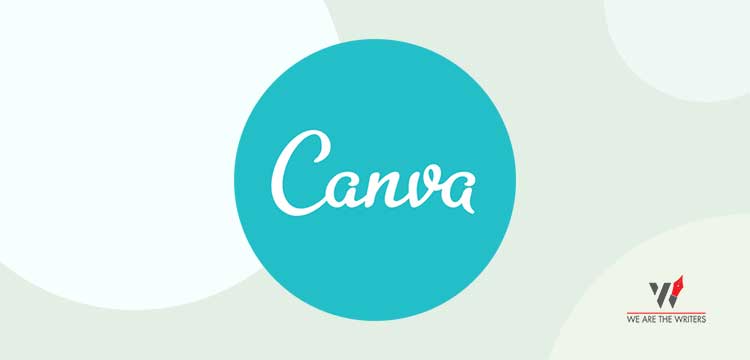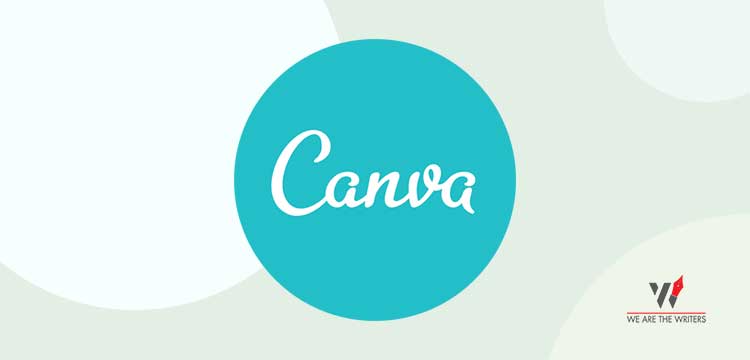 Filter, fun, and finesse
Canva is well-known among picture editors. This program transforms your images without the need for a complicated tool or a convoluted UI. Also, their customizable filter helps in achieving saturation and contrast. They provide a wide range of picture filters to suit any mood. For all types of events, check out their quirky and soothing picture filters.
Paint.Net
Raising the quality
This application runs on PCs and has a unique user interface. There are unique effects, and this feature-rich editor is a simple substitute for some of the more complicated photo editing apps. To get the most out of the tool, use its gradient tool and excellent zoom feature.
Conclusion
Never underestimate the importance of post-production in photography. These photo editing apps allow you to take your image to the next level of professionalism with minimum effort, whether you're a novice or a seasoned photographer. So, are you ready to start editing with these free editing apps like a professional so that your visual brand shoots up?