Our world is never stagnant. We face new things and keep on evolving as time passes and technology changes. Even our jobs went through a makeover at the hands of technology. Who would've thought that year ago, our regular office shifts would get converted into zoom meetings and skype calls? And not just offices, schools, universities, government institutions, everyone in the world relied on digital tools to get the work done. What we are trying to say is now we need to adapt to new changes. Applied Digital Skills should be know-how in every household. Especially job seekers from all the sects should have these quick skills to gain the upper hand.
Don't fret. Learning applied digital skills do not have a complex course set. The skills are as basic as they can be and benefit everyone from a 5th grader to an adult. The course module will give an additional skill set to the job seekers to impress the employer. With this intent, the blog will be your ultimate guide about applied digital skills. Also, it will talk about all the relevant courses available for you to make the most out of it.
WHAT IS APPLIED DIGITAL SKILLS?
What do you understand when you hear the term digital skills? Your instant answer will be something related to having a basic knowledge of the digital sphere. Staying true to its term, applied digital skills refers to understanding the technology that we use every day. Technology for the job seekers will include using a computer and the tools available/accessible in it. The digital tools will include- Office suite, using the internet via computers, using tools available on the internet, using email, etc. In the next section we will see why do we need applied digital skills in our lives. Basically we will try to understand the importance of applied digital skills.
WHY DO YOU NEED APPLIED DIGITAL SKILLS?
Everyone nowadays is inclined towards using technology. It is an important factor that promotes economic and individual growth. Offices now heavily rely on digital tools to get the tasks done effectively. To match up with the fast-paced office environment, adapting oneself according to the new norms is required. Here's where the applied digital skills come into play.
The digital skills get you ready for the most common and the most important requirement that the employer seeks- sound knowledge of computers. For increasing the efficiency of the workplace, such skills are always a bonus point. Also, the employers won't be using additional time for training the fresher workforce for these skills.
Organizing, planning, and other functions in the organization demand adaptation to the new technology. Therefore, it is essential to learn the Applied Digital Skills that would benefit everyone in real-life situations.
WHAT DOES APPLIED DIGITAL SKILLS INCLUDE ?
There are a variety of course modules that you can learn from. The most important course set for people in terms of employment opportunities includes-Business Communication, Mail, Google Docs, Online Research, Running a Business Online, Presentation, Spreadsheets, Video Conference, Budget Planning, Resume Making, Digital Marketing, Business Planning, Job Search, etc.
APPLIED DIGITAL SKILLS YOU NEED THE MOST!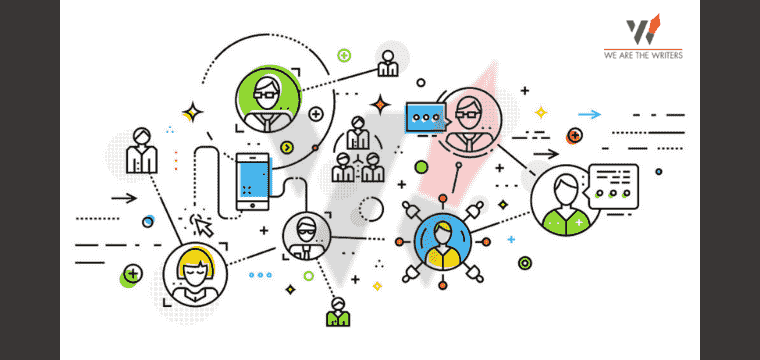 Let us start our blog with the interesting applied digital skills we all can use to easily impress your employers.
USING EMAIL
With e-mail we are very much familiar, but at the same time e-mailing is an important applied digital skills that we all should acquire. Most of us don't use email in general, but email is one of the most important communication tools in the working world. Communication and several other official tasks get carried out via mail. It is essential to know how to frame a mail and utilize all the tools available to carry out tasks successfully.
ORGANIZING FILES
There are plenty of apps that Google and Outlook offer in their app packages. For example, Google Drive comes in handy for organizing files, folders, and storing data(photo, presentations, video, etc.). It is also helpful for keeping a backup of data apart from storing it in a USB or disc file.
GOOGLE DOCS
Google Docs comes in handy as an online document editor/ creator that helps in creating text files. It is fully-free, and you can easily download their files on their desktop/laptop. You can use Google Docs for various purposes like creating a resume, writing a cover letter, business-related work, etc. Also, you can create a business plan, propose a pitch, and brief ideas to colleagues and clients.
Also, to create appealing documents, you need to be aware of using the tools available in Docs such as- inserting images, inserting table, copy & paste command, exporting in importing documents, etc. Enrolling in basic/applied digital skills will give you the information for using such tools easily.
SPREADSHEETS
Apart from Word, the spreadsheet is a skill often required in a workplace. You commonly will recognize spreadsheets as MS Excel. From the creative field to the financial field, spreadsheets are useful for all businesses. The spreadsheet comes in handy for creating planners, content calendars, social media planners, especially for financial statements, calculations, and other such purposes that need tabular format for data representation. Spreadsheet as an applied digital skill has been a requisite since the beginning of the digital era, which is why proficiency in spreadsheets is a must.
PRESENTATION
Just like Docs and Spreadsheets, Presentation is also an essential business tool. The presentation tool comes as a helping hand during Business Presentations, Creative Pitches, Creating Client Reports, Analysis Reports, etc. Google has a presentation app called 'Slide,' which is free to use and provides tools necessary for creating appealing pitches/presentations.
The tools necessary in creating an attractive presentation include- transition effects, insert text, insert images, insert a duplicate slide, etc. The google app trio (Slide, Docs, and Sheet) is an essential part of the Applied Digital Skills.
COMMUNICATION
Effective communication is an essential skill noticed by an employer. The employer needs to know that the employee is well-versed with all tools used for communication. For example, Zoom calls, Skype, and Google Meet get actively used as communication tools. Knowing how to interact with such applications are basic requirements in a working environment. Similarly, emails, as discussed above, also play an important role in communication.
HANDLING CONTENT/INFORMATION (VIA SEARCH ENGINE)
Using digital tools like web search comes in handy for searching content/information and operating in the digital sphere. With this Applied Digital Skill, you will be able to use different search engines to look for images, content, and other information. The tools needed will be a browser and search engine(Chrome, Safari, Firefox, etc.). This skill will also help your research by giving you a source for gathering information. Therefore, making it a much-needed skill in the digital era.
SOCIAL MEDIA
Almost all businesses have their presence on social media. Managing the brands on social media requires proper engagement, social media optimization, writing relevant content, and analyzing the performance. Being social media savvy will help you get the hang of job requisites for similar roles.
DIGITAL MARKETING CAMPAIGNS
Digital Marketing helps you to get a grasp of digital platforms and market a product/service. Knowledge of social media, search engine, email marketing, and everything related to digital media platforms comes under digital marketing. Digital Marketing is beneficial for brands as it creates brand awareness effectively and efficiently.
---
CERTIFIED COURSES ON APPLIED DIGITAL SKILLS
APPLIED DIGITAL SKILLS BY GOOGLE FOR EDUCATION
Google is a prominent figure in providing free courses for everyone. Talking about the international platform, Google has curated modules for students, teachers, and job seekers to promote Digital Literacy. Google Applied Digital Skills helps people to learn basic skills and be aware of the technology at hand.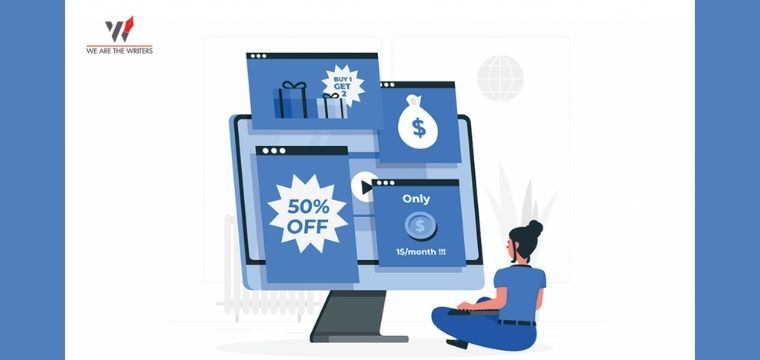 COURSE OUTLINE
The course offers skill courses for job seekers like- Spreadsheets(organizing data), Google Docs(document formatting), Slides (presentation), Resume building, Google Meet(video communication), Gmail (email communication), job searching, etc.
COURSE DURATION
The course consists of different lessons that range from a minimum of seven lessons to 19 lessons. Also, course lessons last from 45 minutes to 4/9 hours, making them a perfect weekend learning option.
HOW TO APPLY/REGISTER
Register on the Applied Digital Skill page with your Google account, select your profile type, choose your course, and get started!
Upon completion, you will give a final exam to test your knowledge and get certified by Google for acquiring new Digital Skills.
---
DIGITAL LITERACY PROGRAMS IN INDIA
Now let us see some of the digital literacy programs in India
NSDC DIGITAL LITERACY PROGRAM
NSDC has its digital literacy program in collaboration with Microsoft that helps the youth and women to become accustomed to digital tools and generate employment opportunities.
COURSE DURATION
The course is of 160 hours divided over 8hours/day(20 days course). The course is free and offers basic information on Windows and Microsoft Office. Furthermore, the course will also teach the users to create an email account, write a resume, and use social media.
HOW TO APPLY/REGISTER
Visit and sign in using a Microsoft account or register and then visit the site. Select your desired module and start learning! You can visit the dashboard on the main menu to monitor your progress.
You will get assessed after completing the course and will be given a certificate upon passing the test.
---
DIGITAL LITERACY PROGRAMS BY NIELIT (NATIONAL INSTITUTE OF ELECTRONICS & INFORMATION AND TECHNOLOGY)
NIELIT offers digital literacy courses based on concept and awareness. The courses offered are as follows:
ACC(AWARENESS IN COMPUTER CONCEPTS)
Basics of computer (elements and operation), word process, accessing the internet, using email, financial literacy, online banking, e-governance service. Eligibility criteria: None
BCC(BASIC COMPUTER COURSE)
Computer techniques and terminologies, Word, Spreadsheet & Presentation, internet, and e-governance. Eligibility Criteria: NIELIT BCC Examination
CCC(COURSE ON COMPUTER CONCEPTS)
Course aimed to impart basic IT knowledge to the mass, sending & receiving mail, browsing the internet, creating business letters, running a small business, etc. Eligibility Criteria: NIELIT CCC Examination.
CCC PLUS(COURSE ON COMPUTER CONCEPT PLUS)
Skill Set course for people entering the professional world and existing govt workers. Eligibility Criteria: X pass candidates are eligible to apply for CCC.
ECC(EXPERT COMPUTER COURSE)
Computer hardware software, e-governance apps, communication skills, and online service. Eligibility Criteria: XII pass candidates are eligible for this module. Upon completion of the course, the examination will be conducted by NIELIT. The examination calendar and additional details can be accessed on the website: https://www.nielit.gov.in/content/digital-literacy-courses.
---
DIGITAL LITERACY (IT FOR NON-IT PROFESSIONALS) BY ICT ACADEMY
The 40-hour course module aims to provide the candidates/people the knowledge of computers and their basic functions. Introduction to this course will enable people with minimum knowledge about computers to create documents, work with spreadsheets, using presentations, using the internet, etc. Upon completion, the candidates are eligible for a certificate from the academy.
---
Conclusion
For keeping up with the world, changes are necessary. The willingness to change for the better and to adapt bring positive results. Digital literacy should be accessible to everyone as there should be no barriers when it comes to learning. We covered through this blog the introduction to applied digital skills, its need, implications, and prominent names that provide certified courses in it.
The courses mentioned here are easy to understand, free to learn, and offer an impressive addition to your resume. Even a single addition makes a big difference. Do not hesitate to give soft Digital Skills a go and upgrade your knowledge!