What started off as a mere Television channel content maker has now been developed into a wholesome OTT streaming platform. HBO Max is a streaming platform famous in America. The platform consists of several shows and movies. Furthermore, it is known for its qualitative content and variety.
The streaming platform rose to greater popularity after streaming the Friends Reunion and a number of HBO max movies. Moreover, viewers can find a range of genres like thrillers, horror, romantic comedies, sci-fi, war, musicals, as well as documentaries on HBO Max.
While the biggest challenge that OTT users face is deciding which content to watch, here we are with an instant solution with our blog, "BEST HBO MAX SHOWS & MOVIES TO NEVER MISS OUT ON!" consisting of a compilation of the best HBO Max shows and HBO Max movies.
---
BEST HBO MAX SHOWS THAT ARE WORTH WATCHING
ANGELS IN AMERICA
PLOT
The story of Angels in America, of the best HBO Max shows, revolves around the life of a 30 years old gay man living in New York and his lover Louis. Louis abandons Walter when the latter tells him that he has AIDS. Furthermore, some otherworldly creatures, angels, help Walter stay alive.
Walter is now a man living with AIDS. Moreover, the series also traces the life of a straight couple, the Pitts. It beautifully captures the intersection of the lives of these four New Yorkers. This mini-series celebrates life, and the film's climax turns out to be like a wholesome amalgamation of multiple races and generations. The mini-series is adapted from a play and includes around eight characters.
CAST
Justin Kirk as Prior Walter
Al Pacino as Roy Con
Meryl Streep as Hannah Pitt
Patrick Wilson as Joe Pitt
Mary Parker as Harper Pitt
Ben Shenkman as Louis Ironson
---
THE BIG BANG THEORY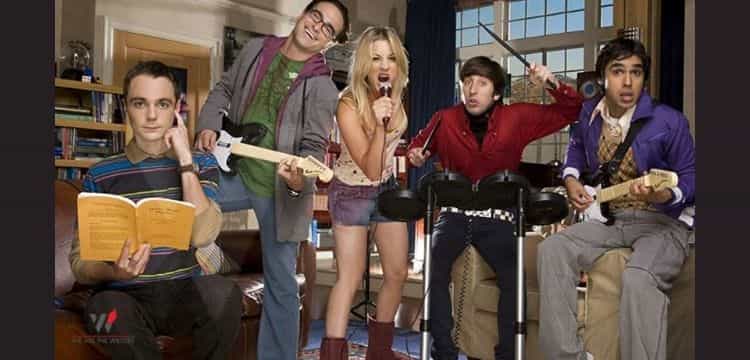 PLOT
Known for its humour and emotionality, The Big Bang Theory gets regarded as one of the best HBO Max shows. The series is very famous and created by the same minds who created Friends. The Big Bang Theory is a story that revolves around a bunch of scientists. Primarily it is about Leonard and Sheldon, who are both Astro Physicists.
They manage to discover the unknown theories about the universe but are very poor at social skills, particularly concerning women. Furthermore, Leonard finds Penny, and Sheldon finds Amy. They discover a range of possibilities with them and fall in love. It is one of the funniest and most desirable shows for the American audience.
CAST
Johny Galecki as Leonard Hofstadter
Jim Parsons as Sheldon Cooper
Kaley Cuoco as Penny
Mayim Bialik as Amy
Simon Helberg as Howard
Kunal Nayyar as Raj
Melissa Rauch as Bernadette
Kevin Sussman as Stuart
---
CHERNOBYL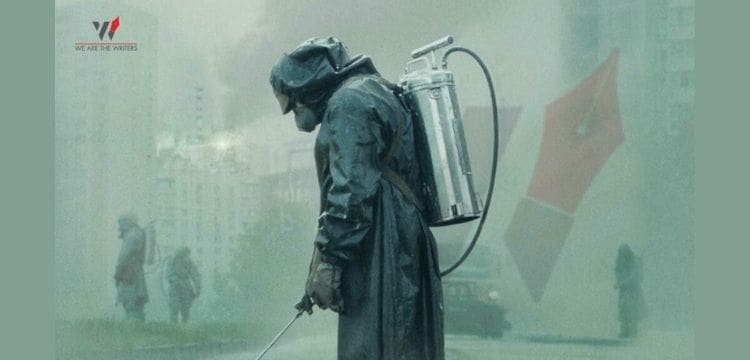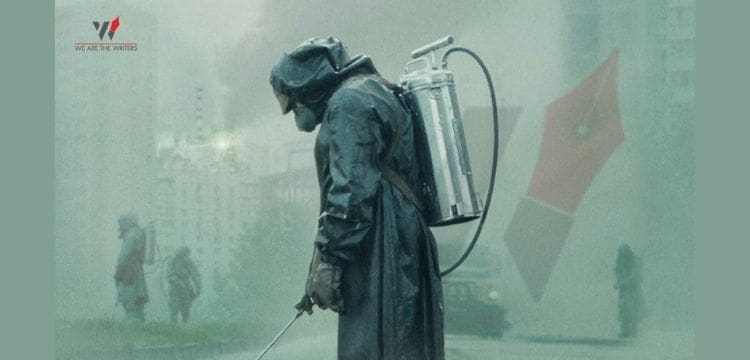 PLOT
This mind-blowing mini-series, created by Craig Mazin, is undoubtedly one of the best HBO Max shows. The show dramatizes the events that happened in the April of 1986.
Furthermore, it chases the nuclear plant disaster that occurred in Ukrainian Soviet Socialist Republic. Moreover, it brilliantly narrates the stories of those who caused the Disaster in Chernobyl as well as those who were victimized by it. The mini-series also share the response to the crisis.
CAST
Jared Harris as Valery Legasov
Stellan Skarsgard as Boris Shcherbina
Emily Watson as Ulana Khomyuk
Paul Ritter as Anatoly Dyatlov
Jessie Buckley as Lyudmilla
Adam Nagaitis as Vasily Ignatenko
---
DEADWOOD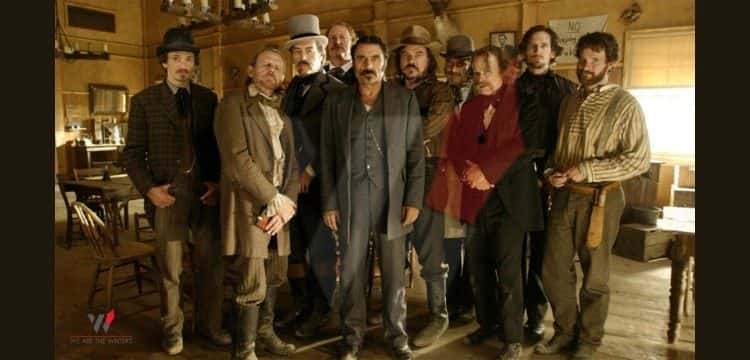 PLOT
The exemplary story of Deadwood, sunk in crime and corruption, is one of the best HBO Max shows. It is set in the town of Deadwood in South Dakota. Furthermore, in the weeks following the Custer massacre, two men, Wild Bill Hickok and Seth Bullock, hope to find a new start.
They find themselves on the opposite side of Al Swearengen, a saloon owner and hotel operator. He is the boss of Deadwood. Moreover, the lives of the three men intersect and mingle with those around them.
CAST
Timothy Olyphant as Seth Bullock
Ian McShane as Al Swearengen
Molly Parker as Alma Garret
Jim Beaver as Whitney Ellsworth
W. Earl Brown as Dan Dority
Dayton Callie as Charlie Utter
---
THE NIGHT OF
PLOT
This gut-wrenching crime drama series chases the story of a murder case. It is one of the best HBO Max shows. This crime-drama series shows an investigation and courtroom trial.
Furthermore, it is a murder case concerning a college student named Naz. He wakes up one morning after a night of sex and drugs. Moreover, he wakes up with no recollection of these events.
CAST
John Turturro as John Stone
Riz Ahmed as Naz Khan
Michael Williams as Freddy Knight
Bill Camp as Dennis Box
Jeannie Berlin as Helen Weiss
Payman Maddi as Salim Khan
---
HACKS
PLOT
This one of the best HBO Max shows. It reveals how the world of comic writing treats women in the business. Furthermore, the story revolves around the life of Deborah Vance, a comedy diva. Her biggest challenge in life is to appeal to the younger audience in order to stay relevant. However, Vance's agent invites a young 25-year-old woman named Ava to help Vance.
Ava not only gives Vance a competitive advantage but also provides her with a fresh outlook. Vance emerges as a mentor to Ava. This is a pleasant and wholesome show.
CAST
Jean Smart as Deborah Vance
Hannah Einbinder as Ava Daniels
Carl Clemons-Hopkins as Marcus
---
MADE FOR LOVE
PLOT
It is one of the best HBO Max shows. This dark comedy revolves around the story of a woman in her 30s. Her name is Hazel, she had been married to a tech billionaire for almost ten years. Furthermore, the marriage was extremely toxic and suffocating, she thus decides to run away. however, her husband; Byron, has a tracking device injected into Hazel's brain.
He could track her live location as well as know about her emotional data. Hence, this is a heart-pounding journey of a woman trying to gain her freedom.
CAST
Cristin Milioti as Hazel Green-Gogol
Billy Magnussen as Byron Gogol
Dan Bakkedahl as Herringbone
Noma Dumezweni as Fiffany
Ray Romano as Herbert Green
Augusto as Liver
---
THE FLIGHT ATTENDANT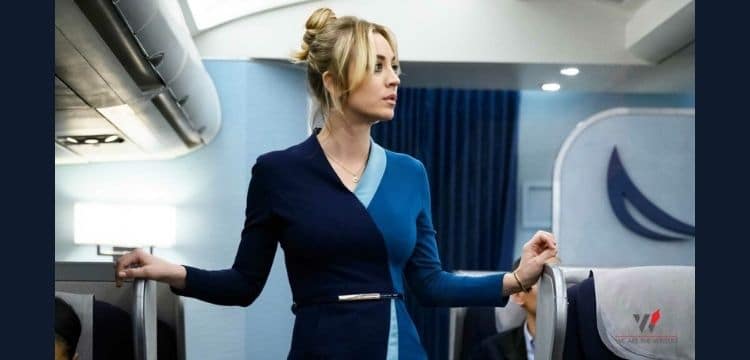 PLOT
This is one of the best HBO Max shows and is based on the book written by Chris Bohjalian. The story revolves around the life of a flight attendant named Cassie Bowden. She is mysteriously caught up in a murder conspiracy after falling in love with a passenger named Alex Sokolov.
She discovers herself waking up next to his dead body. She is later investigated by the FBI. Furthermore, she is unable to significantly recollect the events of that night. However, Cassie often gets flashbacks and hallucinations which prompt her to question the identity of the killer.
CAST
Kaley Cuoco as Cassie Bowden
Michiel Husiman as Alex Sokolov
Zosia Mamet as Annie Mouradian
Rosie Perez as Megan Briscoe
T.R Knight as Davey Bowden
Michelle Gomez as Miranda Croft
Colin Woodell as Buckley Ware
Merle Dandridge as Kim Hammond
Griffin Matthews as Shane Evans
Nolan Gerard Funk as Van White
---
INFINITY TRAIN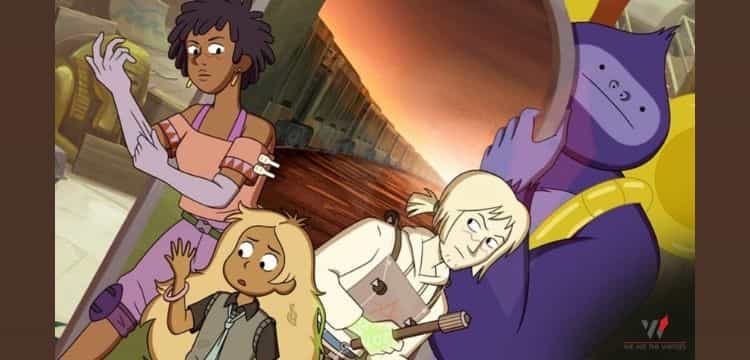 PLOT
This is an animated series on the list of Best HBO Max shows. The story of the show revolves around various people who are onboard a mysterious train that has an endless number of cars. Furthermore, in this animated anthology series, each car has its own universe. The passengers thus, find a way to get back home. It is a unique concept with fine animation.
CAST (VOICE ARTISTS)
Owen Dennis as Sad-One
Ashley Johnson as Tulip Olsen
Jeremy Crutchley as Glad-One
Ernie Hudson as Atticus
Robbie Daymond as Jesse Cosey
Kate Mulgrew as The Cat
---
ENLIGHTENED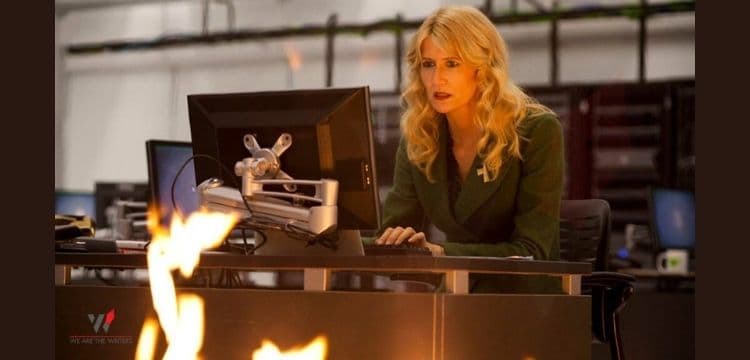 PLOT
This show is one of the best HBO Max Shows. It revolves around the life of Amy, a self-destructive woman. Furthermore, the show traces how Amy is on the verge of a nervous breakdown.
Amy's professional life is completely destroyed, and she seeks rehabilitation to get her life back on track. The story is fair in its narration. The show reveals a corrupt work culture and the position of a woman in a discriminatory scenario.
CAST
Laura Dem as Amy Jellicoe
Luke Wilson as Levi Callow
Diane Ladd as Helen Jellicoe
Sarah Burns as Krista Jacobs
Timm Sharp as Dougie Daniels
Mike White as Tyler
---
MUST-WATCH HBO MAX MOVIES
The OTT platform is also famous for a range of engaging movies. Hence, here's a list of HBO max movies. Furthermore, these HBO max movies provide the audiences with interesting options to choose from.
With the growth of OTT platforms, entertainment has been at the fingertips of cine-goers. Furthermore, HBO Max movies have had an enlightening impact on the watchers.
CLUELESS
PLOT
It is a zingy and zesty one from the list of HBO Max movies. The story of Clueless is funny and still relevant to some extent. Furthermore, it revolves around the life of a girl named Cher, who gives a new student Tai a makeover. Moreover, the movie directly communicates with teenagers. The film is a modern-day adaptation of the Jane Austen Novel "Emma".
CAST
Alicia Silverstone as Cher
Brittany Murphy as Tai
Paul Rudd as Josh
Stacey Dash as Dionne
Donald Faison as Murray
Breckin as Travis
Elisa Donovan as Amber
---
THE 40-YEAR-OLD-VIRGIN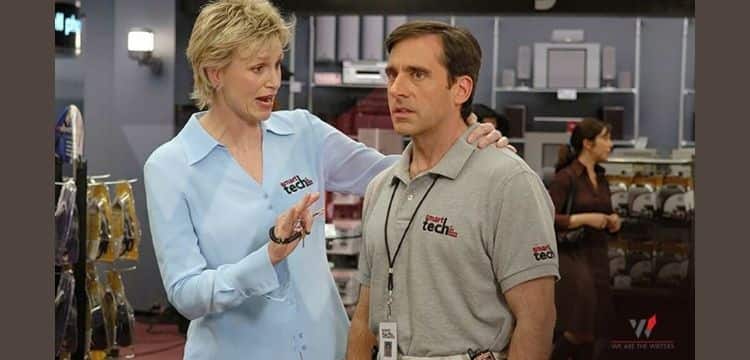 PLOT
It was a super-hit movie of its time and was seen as comic game changer. The story of this one from the list of HBO Max movies, revolves around a 40 year old man, Andy Stitzer, who is sweet. He has never been laid in his life time and while he is looking for sex he ends up finding love. Furthermore, the film is an amazing crossbreed of humour and romance.
CAST
Steve Carrel as Andy Stitzer
Paul Rudd as David
Seth Rogen as Cal
Catherine Keener as Trish
Elizabeth Banks as Beth
---
DUNKIRK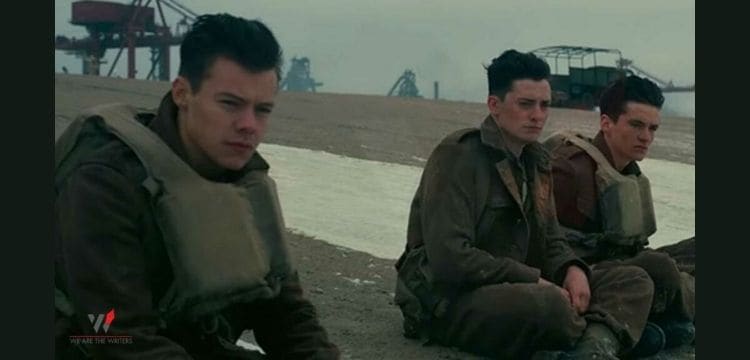 PLOT
Dunkirk is one of the best HBO Max movies that traces the story of a real historic incident. The movie is set in the year 1940, Germany, during the Second World War. The German forces have made their way into France. They have trapped the allied forces on the beaches of Dunkirk. The makers showed the process of evacuation of at least 330,000 French, British, Belgian, and Dutch soldiers.
CAST
Fionn Whitehead as Tommy
Tom Glynn-Carney as Peter
Jack Lowden as Collins
Harry Styles as Alex
Aneurin Barnard as Gibson
James D'Arcy as Colonel Winnant
---
UNPREGNANT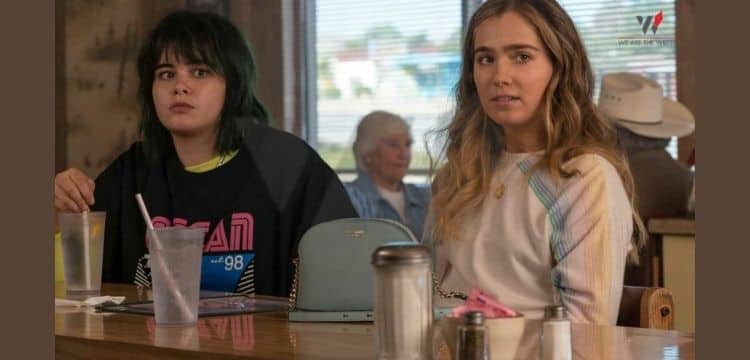 PLOT
Unpregnant is a very sensitive and sweet movie from the list of HBO Max movies. The film revolves around the ability and freedom to make choices.
Veronica's parents deny her permission to get an abortion, and Veronica being a teenager, is conflicted. The film takes its viewers on a beautiful road trip and showcases a truly wonderful friendship. Furthermore, the film unravels the value of individual choices.
CAST
Haley Lu Richardson as Veronica
Barbie Ferreira as Bailey Butler
Betty Who as Kira
Alex MacNicoll as Kevin
Breckin as Mark
Stephanie Beard as Kate
Ramona Young as Emily
---
LOCKED DOWN
PLOT
The film as the name suggests revolves around the lockdown period during the Covid-19 Pandemic. Amidst all this chaos in the backdrop, a couple faces a struggles in their relationship. However the twist in the story comes when they plan to rob a jewellery store in London. This one from the list of HBO Max movies has a very unique story and the actors do not fail to capture the attention of the audience.
CAST
Anne Hathaway as Linda
Chiwetel Ejiofor as Paxton
Stephen Merchant as Michael Morgan
Mindy Kaling as Kate
Lucy Boynton as Charlotte
Dule Hill as David
Ben Stiller as Guy
---
FINAL WORD
The HBO Max shows wonderfully incorporate the mass requirements. It provides a full menu of different entertaining items which appeal and attract the masses.
Furthermore, the best HBO Max shows and the HBO Max movies are much loved as well as admired by people all around the globe. Hence, Americans have an all-round streaming platform that delivers qualitative content in large quantities.