The introduction of OTT channels in the Indian market has revolutionized the method of storytelling and motion pictures. The concepts and issues that have been addressed by the makers of such content on different OTT platforms have led to people raising questions and seeking answers about various things that were earlier considered to be shameful topics to be discussed. The movies and web series on the OTT platforms have become intrinsic to our media culture and are here to stay and transition a change from a conservative scenario to a more accepting world.
One such OTT platform is the MX player, the special MX player web series, MX player movies, and the other MX player series have made an impact on the minds of the viewers.
Here we present to you the top 5 best MX player web series, MX player Movies, and the other MX player series which are also available on TV.
---
MX PLAYER WEB SERIES | BEST MX PLAYER WEB SERIES
These are the following amazing web series that you can watch on MX player. This blog also caters to MX player movies and MX player series.
RUNAWAY LUGAAI
It is a light-hearted and comical MX player web series of a runaway bride; Bulbul, who runs away from her husband; Rajnikant on their wedding night. She is a happy-go-lucky character. Sanjay Mishra playing the character of Rajnikant's father indulges in scenes with his son where there is a playful and funny banter between the two. The search for his wife is entwined with many politics, cops, and an ex-lover. The typical North Indian setup is elevated by the free-spirited characterization of Bulbul and the other comical characters. The web series is one of the best MX player web series and is a free supply of entertainment.
---
HELLO MINI
It is a romantic thriller and one of the best MX player Web Series (MX player Series). As Rivanha moves from Kolkata to Mumbai. She finds out a faceless, nameless, and voiceless person blackmailing her. She is initially disturbed, the person asks her to "know her worth", she eventually finds out that the blackmailer is helping her to become a better version of herself and she finds herself obsessed by that person. The blackmailer is also obsessed with her and it ends up destroying her life and also of those in her surroundings.
This one of the best MX player web series was well received by the audience because of its making. This MX player web series also won at E4m Play Awards 2020 – Best Thriller / Horror Show on Web – Bronze.
---
RAMYUG | BEST MX PLAYER WEB SERIES
One of the best MX player web series called Ramyug is a modern take on the Valmiki version of Ramayan. It was a big-budget MX player web series (MX player series). It is based on the mythological story of Ram and Sita, where Sita is captured by Raavan and is later rescued by Ram. The series is shot in the beautiful setup of Mauritius with picturesque backdrops and a dreamy environment. The editing could, however, be better but this best MX player web series has gripped the attention of the audience.
---
AASHRAM | BEST MX PLAYER WEB SERIES
Aashram is a crime drama, MX player web series with Bobby Deol as the lead actor. The story is set around a religious preacher called Baba Nirala. His followers have blind faith in him. Baba Nirala is however a conman, who extracts the wealth out of his devotees to keep the ashram alive.
A cop however is determined to unleash the real truth behind the games that baba Nirala plays. He discovers many dead bodies and skeletons at the ashram. All the episodes of this best MX player web series are engaging and thrilling with each episode unraveling a new secret. This MX player web series is a must-watch for all those who love thrillers.
---
HIGH | BEST MX PLAYER WEB SERIES
High, and MX player web series is an enthralling, crime, thriller, mystery, and drama. Shiv is a drug addict but is kind at heart. He enrolls himself in a rehab center for treatment. The center is run by Shridhar Roy, Nakul, and Shweta who are doctors. These doctors create a pill that grabs the attention of the killer assassin and also creates destruction in the drug market. Local gangsters are involved with the doctors for selling these pills. Shiv and the doctors together execute a plan to stop the illegal selling. This one of the best MX player web series is truly enthralling.
---
MX PLAYER MOVIES
Here are the top 5 movies present on the OTT platform MX player movies
BAHAAR
Bahaar is the story of every girl who dreams of a happily ever after. This MX player movie is a beautiful description of the myths and realities of a happily ever after. Bahaar is a set of dreams and a blend of emotions. The little girl in this MX player movie is the man's daughter and dreams of a perfect, romantic, and respectable married life.
She is someone who has always dreamt of her prince charming and expected a mutual relationship. She is however given away to a man who is not "the one". She has married away to the illusion of a happily ever after. This one from the MX player movies is a must-watch.
---
CYPHER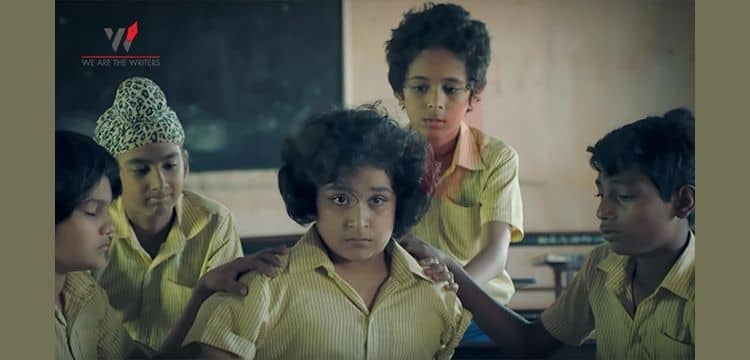 Cypher on the MX player movies is a Hindi language biopic, directed by Sagar Pathak. The tag line "Shoonya Se Shikhar Tak" says it all. It talks about the inspirational story of a man who is born without front limbs but struggles hard and overcomes the tough situations and his limitations to achieve the great things in life. With a stellar cast. This one from the MX player movies is a must-watch.
---
CHAIPATTI
Released earlier on YouTube, Chaipatti is now ruling the MX player movies. This horror comedy is loved by the audience for its unique idea and beautiful story-telling. It is about friends who are very different from each other in terms of character and personality, who do the old Ouija board practice and invite ghosts. There are many scary events in the film. The film guarantees goosebumps and laughs at the same time. This is a spooky yet comic movie from the list of MX player movies.
---
THE 14th FEBRUARY AND BEYOND
This is a documentary on the MX player movies list. It circulates Valentine's Day hampering the mental health of society. It explores the capitalist and consumerist nature of this day which is essentially meant to celebrate love and togetherness. It shows how many multi-national corporations are utilizing this day to advance their sales.
The film is not against celebrating love. The documentary is an eye-opener for those who are unaware of the effects of capitalism and increasing consumerism. MX player movies prove to be inclusive of all genres by streaming this documentary on their OTT platform.
---
EK THI NURSE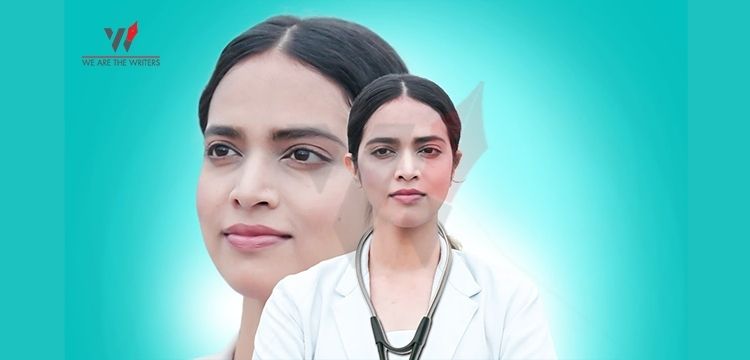 This one from the list of MX player movies is a story of a nurse named Sunita. She is from a small village and belongs to a poor family. A positive case of Coronavirus is noted in her village. She works at community health care is given the duty to look after the Covid patients.
When the Prime Minister announced a compensation of Rs 50 lakhs for doctors and nurses who die due to contacting COVID patients, Sunita, who faced heavy financial turmoil at her home wants to die after contracting the Virus. The story of this MX player movie list deals with Sunita's life and whether or not she lives or dies. This is a well-made short, drama movie from the MX player movies.
---
MX PLAYER SERIES
MX player series are those which are available on television as well as on OTT platforms. Here is a list of the top 3 MX player series.
SWARAGINI
'Swaragini' is a tale of two sisters. They belong to families that stand against each other and are constantly fighting. They later realize that they are half-sisters. Out of intense hatred for Swara, Ragini manipulates the man who Swara loves; Lakshya and gets him to marry her. Swara however ends up marrying Lakshya's brother; Sanskar. After Sanskar learns the truth of Swara's past he plans to reunite Swara and Lakshya. Things however do not work out in the way that he planned and Lakshya instead falls in love with Swara. Eventually, Swara falls in love with Sanskar too and they uphold the sanctity of marriage.
MERI AASHIQUI TUMSE HI
This is a complex Hindi language drama series on the MX player Series. here, Ranveer narrates the story of his life. His father was a servant for Ishaani's family. Ranveer is treated as a member of the household despite the class difference. Ishaani and Ranveer end up falling in love after facing the trials and tribulations of society. This was a successful television show and continues to be so on the MX player series list.
BEINTAHAAN
This show on the MX player series revolves around the lives of Zain and Aliya whose families hate each other. Zain and Aliya fall in love and their love eventually triumphs over the family hatred. This a gem on the MX player Series for drama lovers.
---
THE FINAL WORD
The MX player series. best MX player web series and MX player Movies are a blend of different genres that cater to a wide variety of audiences. The MX series is well received and very much loved. The MX player series is a reason for the profound success of this OTT platform. MX player Series is available in multiple languages. lastly, the MX player Series talk about the relevance of the New Media.