Do you know what the top digital marketers will tell you about marketing in the digital age? Ask anyone, they will almost always mention video marketing. As you go through social media platforms such as Facebook, Instagram, and YouTube, you'll see plenty of video advertisements. Big companies, organisations, as well as several small businesses, are all trying out this marketing technique nowadays. According to video marketing statistics 2021, the video will account for 82% of all internet traffic by the next year.
Marketing through videos has revolutionised the way we perceive content and gain information about products or services offered by a company. Then let's look at some of the most important aspects of video marketing benefits. Read on to learn about good video marketing ideas that will help you better reach your target audience.
---
WHAT IS VIDEO MARKETING?
Video marketing is a method of increasing exposure and marketing your product or service by the use of entertaining videos. It includes planning, shooting, editing, posting and promoting video clips for the purpose of increasing brand awareness and engagement. Increasing participation on social media might be part of the integral video marketing goals of any brand or firm. Video marketing strategy is often intended to educate potential buyers and provide unique types of content to the target audience.
According to the latest video marketing statistics 2021, 94% of marketers say that they have reaped the benefits from marketing video content. Especially in the age of social media, video content is what will entertain your potential customers into buying your product.
---
IMPORTANCE OF VIDEO MARKETING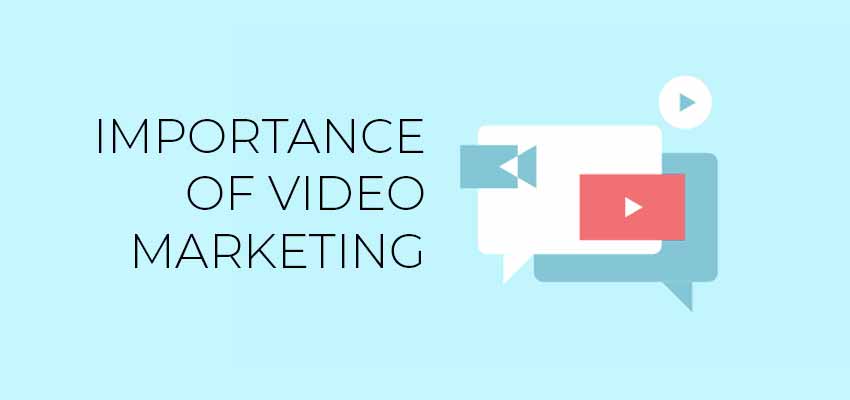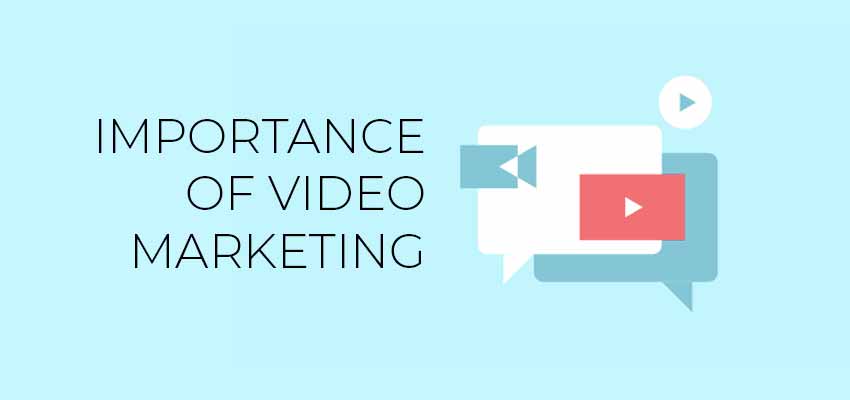 If we talk about the importance of video marketing and its benefits, there are plenty. Videos can be captivating if they're well-made because they provide viewers with an emotional touch to what they're observing. Companies can use video marketing to efficiently highlight crucial aspects of their brand while incorporating interesting visuals, a lively voice, a compelling soundtrack, or artistic photographs.
During the first couple of seconds, videos can be clear and precise as well as capture the interest of the viewers. When videos go viral on social media or gather lots of views it can be termed as "social media achievement". This means that you can simplify information into quickly understandable pieces of content which are long enough to retain viewers.
VIDEO MARKETING STATISTICS 2021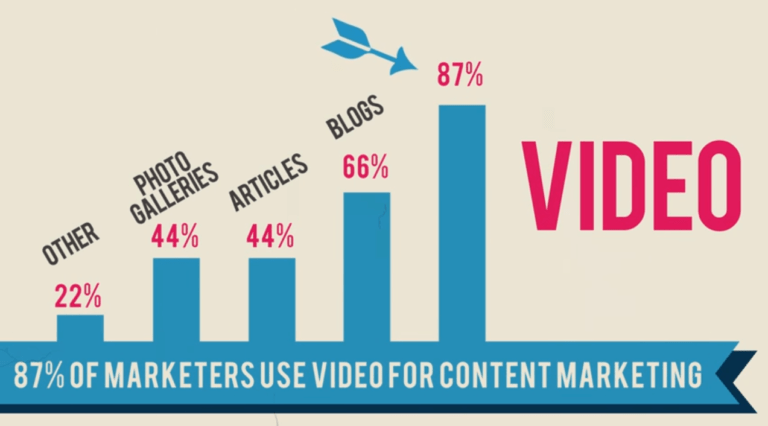 Take a look at these overwhelming video marketing statistics 2021 in the points below. Once you do that, you will get a clearer idea of the scope and importance of video marketing strategy.
Video on landing pages or the home page of a website can increase conversion rates by more than 80%.
Try mentioning the word "video" in your email subject line. Market research says that this increases the rates of the opening of these emails by 19%.
90% of buyers say that videos are something that enables them to decide whether or not to buy a product.
In 2018, 93% of companies reported receiving new clients via video marketing through social media.
Video is more profitable than Google Ads, according to 68% of marketers.
Another almost crazy fact is that 6 out of 10 people would like to watch online videos than television. So why not give your prospective customers what they are actually wanting? Make use of the plenty of video marketing platforms like YouTube, Instagram, Facebook, etc. to grow your audience.
---
HOW TO DESIGN A SUCCESSFUL VIDEO MARKETING STRATEGY?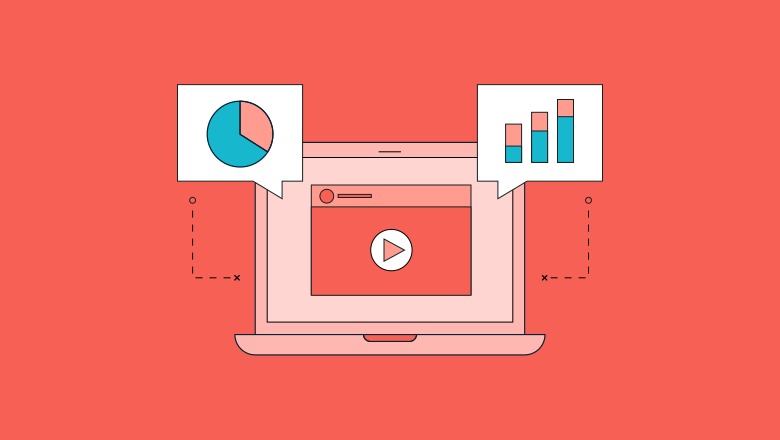 This blog will teach you everything you need to know about building a strong video marketing strategy. You will learn how to set a realistic budget and also how to promote your videos for maximum effects. Here is a brief review of the steps before we delve deeper into the details.
Make clear objectives for video marketing. Decide what will be your end goals and who is your target audience.
Determine which platform will work best for your video marketing goals.
Choose your type of video or the type of content you want to show to your customers.
Plan your budget well in advance, keeping in mind the creative requirements of your video.
Work on the promotion of your videos on various social media platforms.
Analyze the numbers. Understand what works best for your target audience and move forward with it.
---
MAKING PRECISE VIDEO MARKETING GOALS & OBJECTIVES
We always need to come up with concrete plans at the beginning of any new marketing strategy. Such an approach is extremely necessary for any type of content marketing strategy to be successful. For example, start with these questions in mind:
What would you like to do with your video content?
Where are these videos going to fall in your advertising efforts?
Who is your target audience? What are their needs or challenges in life?
What will your videos do to alleviate their problems?
Established marketers strongly advise that you only start by creating a few targets at first. This will keep you from being overloaded. Brand awareness would be an example of video marketing goals. As we will soon discover in the course of this blog, the type of video that you create is also important.
Video content is heavily used for publicity for certain brands. They can begin on an official website and then go on to a social advertisement. Many only create social media ads for videos. Begin by discussing the aim of your video before you arrange for the shooting of the video, record, or edit anything. Why? Each decision you take during the video production process reveals the purpose of your video and what your audience wants after viewing it to do.
DETERMINE THE PLATFORMS TO PROMOTE YOUR VIDEOS
Choosing the correct types of video marketing platforms plays a big role in the success of your marketing strategy. The first thing you need to do is explore your options. There are many different types of platforms like YouTube, Facebook, Snapchat, Vimeo and Instagram. However, how will you decide which one will give you the best results? Don't worry. We have got you covered.
Follow these steps to select the best video marketing platform for your business. Even if you have never used video on any platform before, start with those where your customers already follow you. Understand what each platform has to offer in terms of ROI (return on investment). The video formats that each network allows are also important to consider when deciding which platforms are suitable for you. This is significant because, if you want to reuse your videos, you should select almost similar platforms.
Here are some of the most popular video marketing platforms you can try out.
YOUTUBE
YouTube is an essential marketing tool for almost any business spanning across any industry nowadays. Digital marketing of videos offers a one-of-a-kind opportunity for businesses. When used effectively, YouTube marketing strategy of videos can help grow your business and reputation in the market. It can also establish an organization's authority in the field.
YouTube also makes it simpler to communicate with and engage clients. Marketers may use YouTube to present unique content that is simple to watch and share. For businesses, YouTube marketing may present itself as a challenging medium. But do you want to know one amazing benefit of marketing videos on YouTube? The platform blends one of its most resource-intensive types of media i.e. video, with a strategic approach through SEO. As a result, if you haven't already, you should try marketing your company on YouTube.
FACEBOOK
Millennials are engaged on Facebook and devouring content, particularly videos. Facebook is a great platform for marketing your videos. This is where people across the globe spend half their social media browsing time. Here are some genres of videos that are popular on Facebook.
Relatively long videos, such as interviews or Q&As, work very well on Facebook. As a result, interviews and Q&A sessions are an excellent fit for the platform.
You can contact market experts, influencers, staff members, or even clients if you choose the interview style.
For the Q&A, you can use questions from the comments section. You can also create a post just several days before the shoot of the video. Here, you are basically inviting readers to send you questions regarding a specific subject. Use them in your videos to let your audience get the answers to what they are looking for.
INSTAGRAM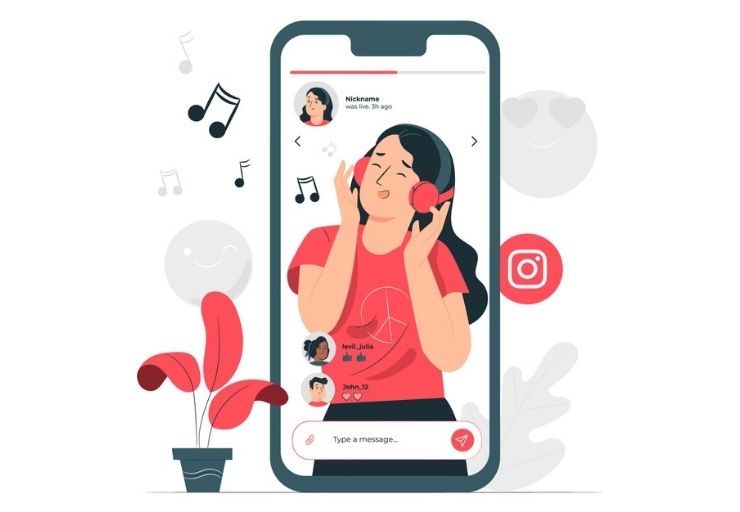 Instagram has become one of the most popular social media platforms buzzing with video content. Brands post videos on the feed, stories, IGTV, and also opt for live streaming occasionally.
There are certain types of videos you can post on Instagram. They are:
Videos in landscape and portrait format in your Instagram feed.
Instagram Live or live streaming on Instagram (which can later be posted as an IGTV as well).
Videos on Instagram Stories – they are usually disappearing content, although you can add them to your 'highlights' on Instagram.
Instagram TV (IGTV) – these are long-form video content that may range anywhere between 1-60 mins in duration.
Instagram Reels – they are short-form content which was introduced in August 2020. You can add music from the Instagram music library or add original audio.
Keep your Instagram videos short and quirky. They must be able to grab the viewer's attention in the first few seconds itself. Also, remember to share links to your blog or website on IGTV videos to increase your CTR (click-through rate). Tag your products in sales videos. Add subtitles to your videos because not all viewers watch the videos with their sounds on. Use attractive thumbnails and accompany them with catchy captions.
VIMEO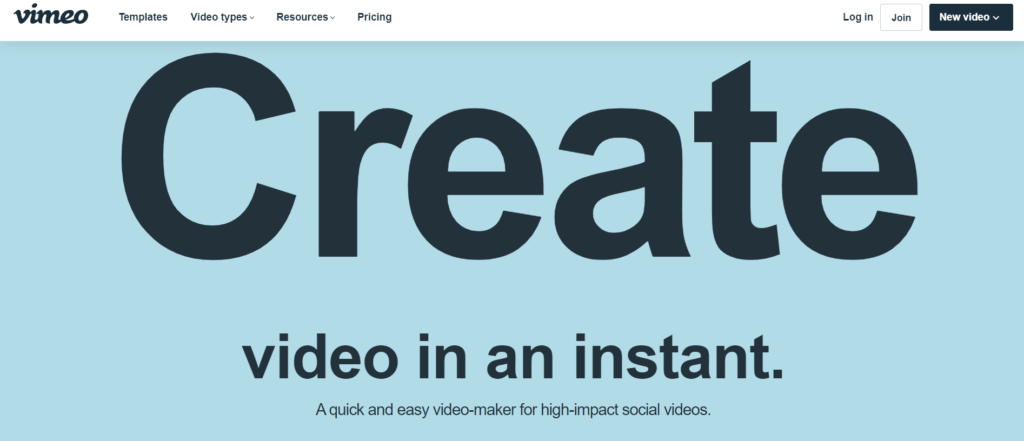 The browser experience of Vimeo is super simple and easy to navigate. This makes it possible to create spectacular video content, be it from your smartphone or your own computer. You may then choose to upload, create a link, and post your videos to your very own business website. You can also share them on other social media sites like Facebook, YouTube, Instagram and Twitter.
Vimeo has a significant impact on the value of metrics as well. You may utilise data analysis to learn more about how individuals find your videos. You can also learn what devices they use to stream them on, and also where your viewers are located geographically. Besides, additional monitoring allows you to examine how your videos perform on social networking sites. It also allows you to determine the exact time in your video where people are likely to quit watching. This helps to gain a better sense of what is effective and what needs to be modified in your video marketing strategy.
---
BEST VIDEO MARKETING IDEAS
Once you have devised your marketing strategy, you need to come up with exceptional video marketing ideas. Here is a list of some of the best types of video content you can use to promote your business.
TYPES OF VIDEOS
There are dozens of videos that we watch on social media platforms these days. But all of them vary from one another. Some vary in their formats, some in their narratives and some, in their objectives. In the paragraphs below, we have highlighted the most popular types of videos that will help your content marketing strategy.
PAID ADS OR COMMERCIALS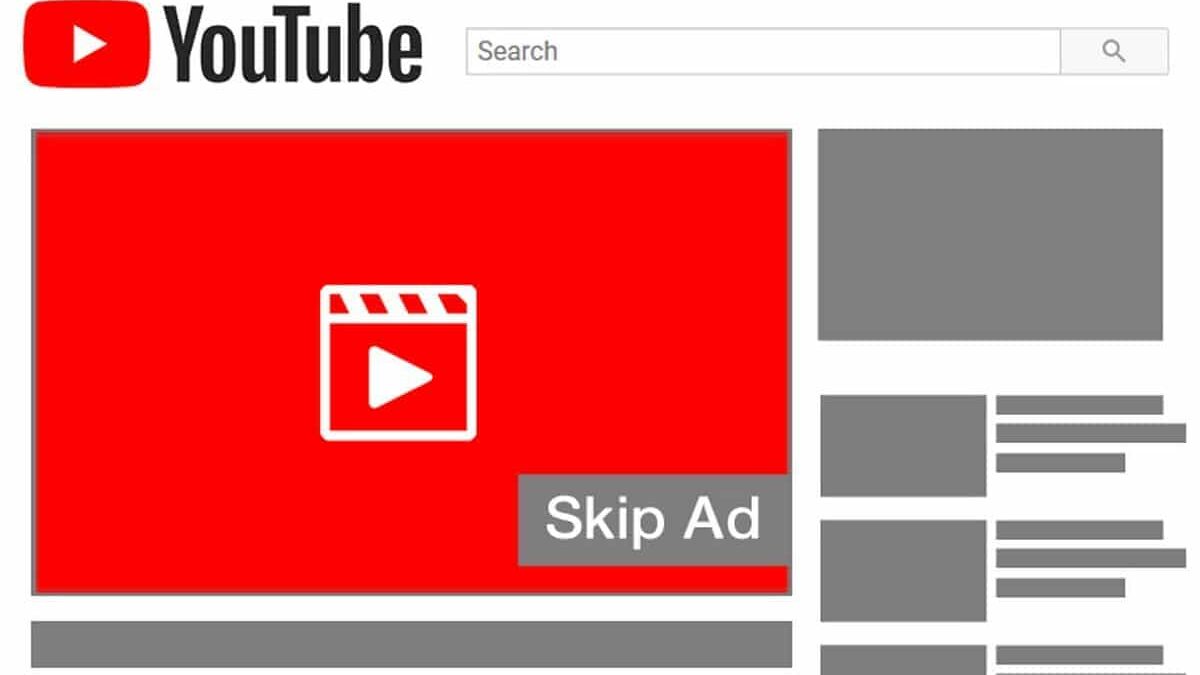 Commercials or paid advertisements show off your business in a way that resonates with the audience. So, even if it's the first time they've seen it, they won't forget it. With a dynamic scene, attractive artwork, or a rundown of interesting features, showcase your company's top characteristics and end with a strong call to action.
These advertisements are generally short, lasting 30 seconds to one minute, and are broadcast through paid digital platforms or television advertising. They're also fantastic for your website or homepage because they give a fast and easy-to-understand description of your company and capture your brand objective.
PRODUCT VIDEOS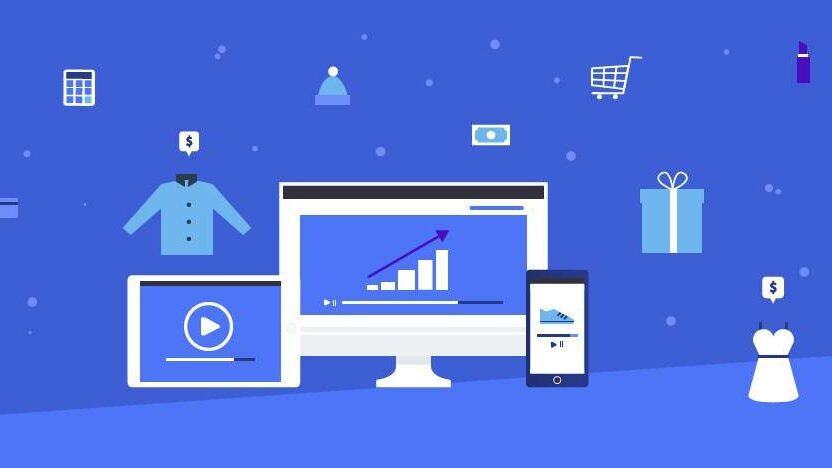 These types of videos inform your consumers about your top-selling items or services, as well as their key qualities. It demonstrates how the product works and enhances consumer trust in your company or brand. The primary objective here is to acquire new clients who are just beginning their journey of product search.
Product videos are often 30 seconds in duration and can be promoted via your website or social media platforms like Twitter, Facebook, Instagram, etc. You can also promote product videos through emails or paid advertising on YouTube. To explain how impressive your product is, use strong composition and an outstanding soundtrack, whether it's the melody, dialogue, or voice-over.
TUTORIALS OR HOW-TO VIDEOS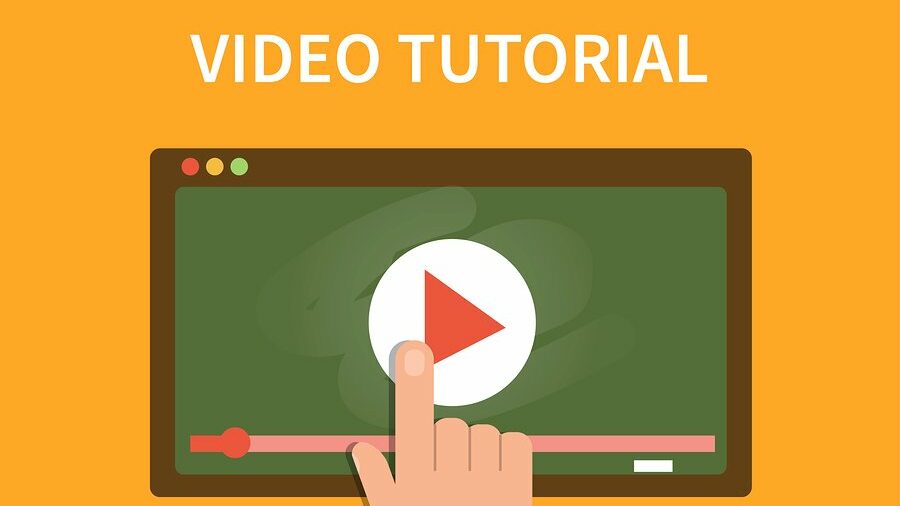 Tutorial videos are also known as explainer videos or how-to videos. These are the ones that provide further information about your organisation, business, products, or service to your target audience. Explainer videos are great ways to get people interested in your company and pay close attention.
These types of videos should be able to describe what your organisation does and why it is important, in brief. Explainer videos are normally under three minutes long. They also include a powerful call-to-action at the end. They often strive to deliver an honest and simple answer to a difficult issue that the customers might be facing.
---
WRAPPING UP
Video is an essential part of marketing for businesses of any size and stature. The importance of video marketing as a crucial selling technique is limitless. Choose a video marketing platform that meets your brand's unique needs not only now, but also in the future. With so many different options to choose from, it can often feel a little daunting. We hope that as your company grows and prospers, this blog on video marketing strategy will guide you in the right direction.