Do you want to change default Google account? If you have no idea how to proceed, then we have prepared this article to guide you through the process. It is very easy to CHANGE DEFAULT GOOGLE ACCOUNT IN 5 EASY STEPS in just a few steps.
In this age, pretty much everybody owns more than one Google account. In fact, it is a necessity, since owning a single account can get quite overwhelming. Especially when you depend on it for both work and personal use. For example, emails from both parties in your Gmail inbox become a jumbled mess and you are unable to sort them out. Or you could accidentally send the Google drive link of your family photos to your work instead of that important file.
But on the other hand, having multiple accounts is also no less manageable. Isn't it a hassle repeatedly signing in and out of your accounts just to put a single reminder on your Google calendar? Thankfully, Google has now made it easy for us to seamlessly switch back and forth between our multiple accounts. We'll talk about that later in this article.
For now, let's take a look at how to change default Google account for various applications.
• Read Our Blog: Is the Covid-19 Vaccination Safe | Benefits of Getting a Vaccine
---
What does it mean to have a Default Google Account?
On any of your given devices, your default Google account will be the first one you see when you open your Google apps. That account is automatically prioritized whenever you use those apps.
As per Google's support page, it says:
"In many cases, your default account is the one you signed in with first. On mobile devices, your default account can vary depending on your device's operating system and the apps you use."
So it is important that you change default Google account according to whichever priorities you are immersed in at that moment. That way, you can complete all your tasks AND compartmentalize them with minimum hassle. It also makes managing multiple devices easier. For example, you can set your private Gmail as the default in your personal laptop while having your work Gmail as the default in the work computer. (Source – GroovyPost)
---
How to Change Default Google Account in 5 easy steps:
The first step is to select which one of your accounts you want to make your default. If you have an account which you use more frequently than the others (or whichever your preferences depend on), choose that account and have the respective Google account logins ready.
Go to google.com and select the icon located at the top right corner of the Google search page.
A drop down menu will appear for the account currently in use. Click on "Sign out" to sign out of that account.
In case you are signed in with multiple accounts, click on "Sign out of all accounts"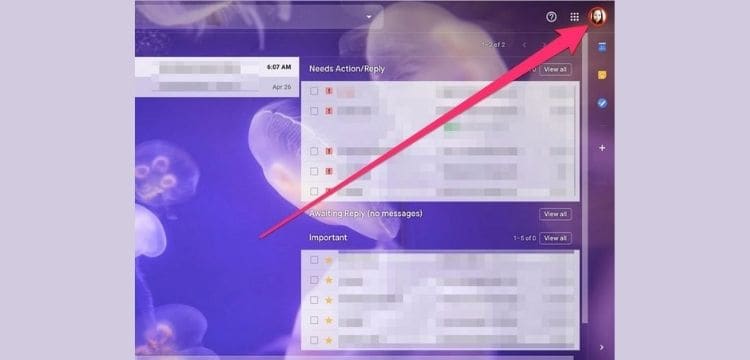 Now that you are logged out of all your Google accounts, you can sign in with the account which you want to be your default account.
Click on the "Sign in" button on the top right corner of the Google page (where your Google account icon used to be, before logging out).
The previous account(s) from where you have logged out from will appear in a row and you'll be asked to "choose an account". Select the one which will be your default Google account and log in with that.
If you have never logged in with that account before, choose "Use another account" and fill in your credentials.
Your default account is now set and its icon will appear at the top right corner of your Google search page. This will automatically affect all of your Google apps. You can check by clicking on any of them.
Note that these steps are applicable to any devices you have. For PC's and iPhone's, it is convenient to change default Google account in Chrome, while for others such as Androids, you can simply use the Google search app or go to the inbuilt Google settings. (Source: GadgetsToUse)
• Read Our Blog: RAPIDO THE TWO WHEELER CAB
---
How to CHANGE DEFAULT GOOGLE ACCOUNT IN 5 EASY STEPS in Android:
As mentioned above, the process is similar for every device. Signing out of all the accounts is the key. But for Androids, you have the option to selectively sign out of any accounts, so that only one account remains. This will automatically become your default.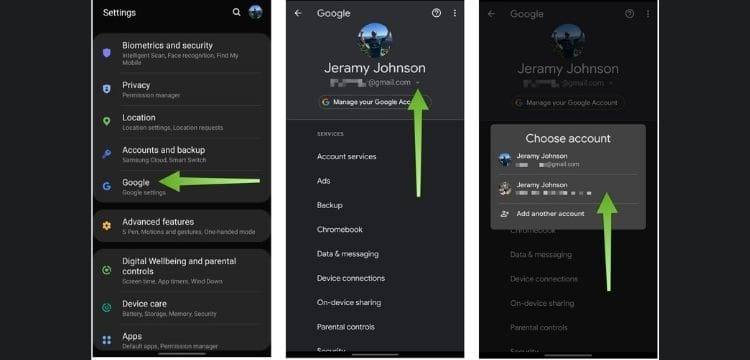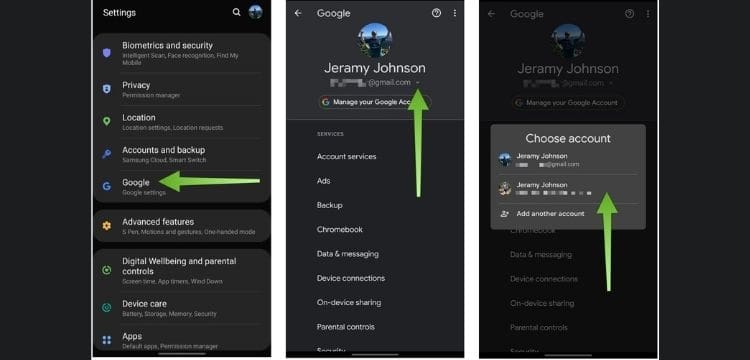 Go to Settings.
Select Google settings.
Your current default account icon will appear.
If you wish to change it, click on the drop down arrow below your account name. Click on "Manage accounts on this device".
Except for the account that you want to make your default, select an account and click on "Remove account". Repeat this process for all the other accounts, if you have more than two. Before removing, make sure all the data in your devices are synced.
This will make the remaining account on your device as the default.
To add the other accounts again, go back to Google settings and click on the drop down arrow.
Select "Add another account" and sign in with the credentials.
Your default is now changed and you can continue using the other accounts, as explained in the next section. (Source: AndroidCentral)
• Read more of our blogs: How To Delete A Page In Google Docs – 4 Easy Ways
---
How to switch between Google accounts – CHANGE DEFAULT GOOGLE ACCOUNT IN 5 EASY STEPS
Apart from balancing your work and personal life, having multiple accounts can also be useful for categorizing. Since Google settings like privacy, language, etc. are not shared between accounts, they can be adjusted in each to suit their respective purpose.
Now that your default Google account sign-in is set, you can use your other accounts and use them to your convenience. It wouldn't affect your default settings, so you can seamlessly switch between your multiple accounts.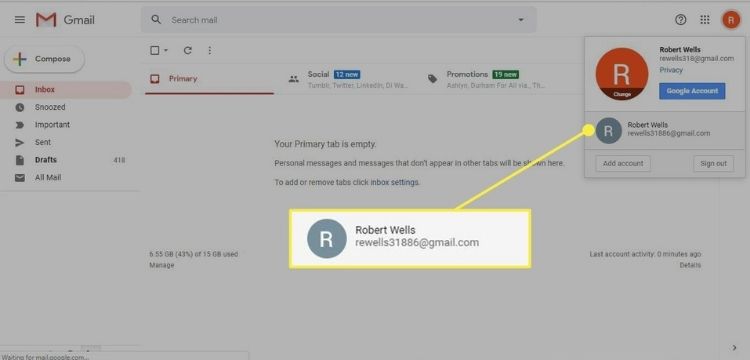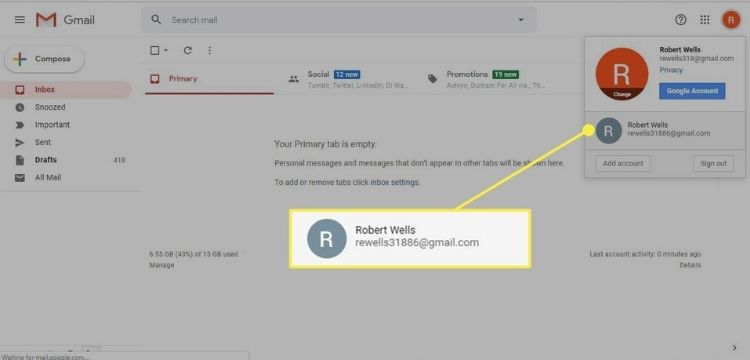 To access your multiple accounts, you can follow the steps below:
Click on the profile icon on the top right of whichever Google apps you are using.
If the account you require has already been logged into before, it will appear in the drop down menu. Select the account and log in.
If it is not, then click on "Add another account" and sign in with your credentials.
To switch to any other additional accounts, simply click on the upper right icon again and repeat the process.
You can now use any account without having them as default in your respective apps.
Managing multiple accounts in Chrome – CHANGE DEFAULT GOOGLE ACCOUNT IN 5 EASY STEPS
Rather than choosing to repeatedly change default Google account in Chrome, it is easier to use different profiles for your different Google accounts. Of course, you can continue to use them in a single browser, but to separately save your preferences like history, bookmarks, etc., the alternative is better.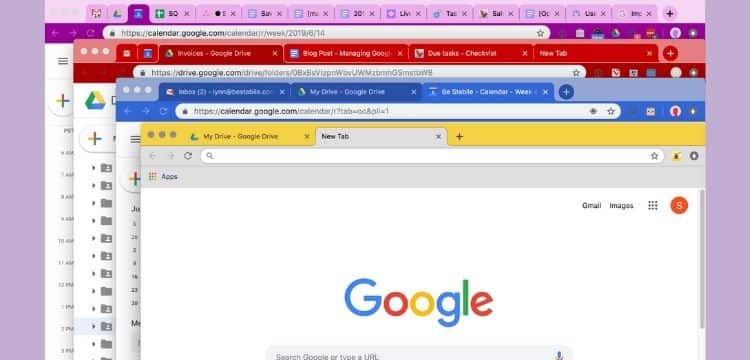 You can also use the Incognito mode if you want temporary access to a Google account or you can simply use the Guest mode.
Conclusion:
It is important to remember that setting the default will only apply to the device on where you ran the above mentioned process. It doesn't apply to any other devices you own. So you have to go through the same steps of CHANGE DEFAULT GOOGLE ACCOUNT IN 5 EASY STEPS, if you want to apply the same to your other devices.