The days are way behind us when using social media meant sharing content in a limited space. But things look different in the digital scenario now. Everyone wants to be seen; people want to get heard by a visible audience. Similarly, organizations, big or small, use social media to stand out in the market. But now the real part comes in. How do you achieve brand visibility in the digital space? How do you increase the brand presence? To achieve such goals, brands use several tools on digital platforms.
One should be open to experiments while devising their social media marketing strategy. Balance of smart social network marketing, managing digital influencers within digital marketing are some of the tactics one can employ. But then again, you can be unsure of where to start and how to start. For that, we have compiled 13 useful social media marketing tips that will give you a path to get on track with your social media marketing and give your brand the platform it deserves.
In the section below, let us see some of the social media marketing tips. These tips can be followed to increase your presence in various social media platforms.
---
SOCIAL MEDIA MARKETING TIPS TO FOLLOW
In this blog we will talk about 13 social media marketing tips that should be followed. These tips will definitely help you to increase your reach on various platforms. The various social media platforms like Instagram, Facebook, Twitter, Pinterest can be used to highlight many issues. This will not only increase your presence on the platform but also increase your audience.
SET YOUR GOALS
The very first social media marketing tips is to set your own goals. When you set your goals your targets become very easy. The very first thing to do while carrying out any task is defining the goals. Setting up goals and targets makes it easier to focus on what you want to achieve. After that, create a layout plan to follow up with the target.
Planning is the not the only thing that needs to be done. But with planning, implementation should also be done. Adjust your plans/strategies according to your goal. A short-term goal will require quick action, whereas a long-term goal will require a more elaborate plan. In either case, keep your mind focused on achieving the task/goal skillfully. Let us see the other social media marketing tips.
KNOW YOUR TARGET AUDIENCE
Keep in mind each audience is different. Individuals are differentiated based on demographics, preferences, likes, dislikes, gender, age bracket, income bracket, and so on. Devise strategies in such a way that will suit the target audience. What works for one sect might not work for the other. Therefore you should follow these social media marketing tips to be clear about your target audience. Be open to alter or take a different approach when it comes to your audience. They are the ones who get familiar with your brand and approve them. Therefore, it is necessary to select your target audience carefully and learn about them as much as you can.
DETERMINE AN APPROPRIATE SOCIAL MEDIA PLATFORM
Among the social media marketing tips the third tip that you should follow is that you need to choose your appropriate social media platform. There are many platforms that are available. But you should always go with the one you are comfortable with. Read on to know more about social media marketing tips. Aren't you particular about the social media you use as an individual? And you only use those that fit well with your style while using others less often.
The posting format on different social networking sites differs from each other. People choose to be active on sites that appeal to them more. Some social networking sites primarily communicate through sharing photos (Instagram), some through videos (YouTube). Some are about everything mixed (Facebook), while some through short messages and images(Twitter). Choose your social media according to your target audience and format your message according to the platform you're using. Let us see the other social media marketing tips in the section below.
PLAN SOCIAL MEDIA MARKETING
Create a plan for the goals you've defined for your brand. Every goal/target needs a path that directs it towards the final output. And, to achieve your set goals, planning is a must. Every social media marketing strategy should look out for the various formats in different social networking sites. After all, it all lies in the presentation of the matter. Do your research on relevant hashtags, geo-locations, festivals, and holidays. Use the relevant information to your advantage in your campaign. Using social media-specific content will make it feel more personalized and improve user experience.
MAINTAIN A CONTENT CALENDAR/MEDIA PLANNER
Efficient planning reaps effective results. Therefore, we advise you to maintain a content calendar or a planner to organize all your work. A media planner is a worksheet that describes what task you will be doing and when it will get carried out. The content calendar will consist of details like brief content info, post timings, and so on, keeping you organized. The planner helps to maintain consistency and increase audience engagement and even identify the best performing content. Also, maintaining content planners/calendars is not too much of a task. Several websites offer free-to-use templates that can come in handy. Choose from the templates and share them among your teammates to receive any input if needed.
ENGAGE WITH YOUR AUDIENCE
Your brand does not exist only to show itself as a non-living entity. The brands can show their emotions and maintain a relationship with their audience. It is better to interact with the limited active user in your account rather than showing off paid inactive users in your social media account. Higher engagement means that the people who viewed your profile will get relevant posts of your brand and expose them to more of your content. Building credible interaction with the audience results in the possibility of sharing your content and promoting brand loyalty.
USE DIGITAL INFLUENCERS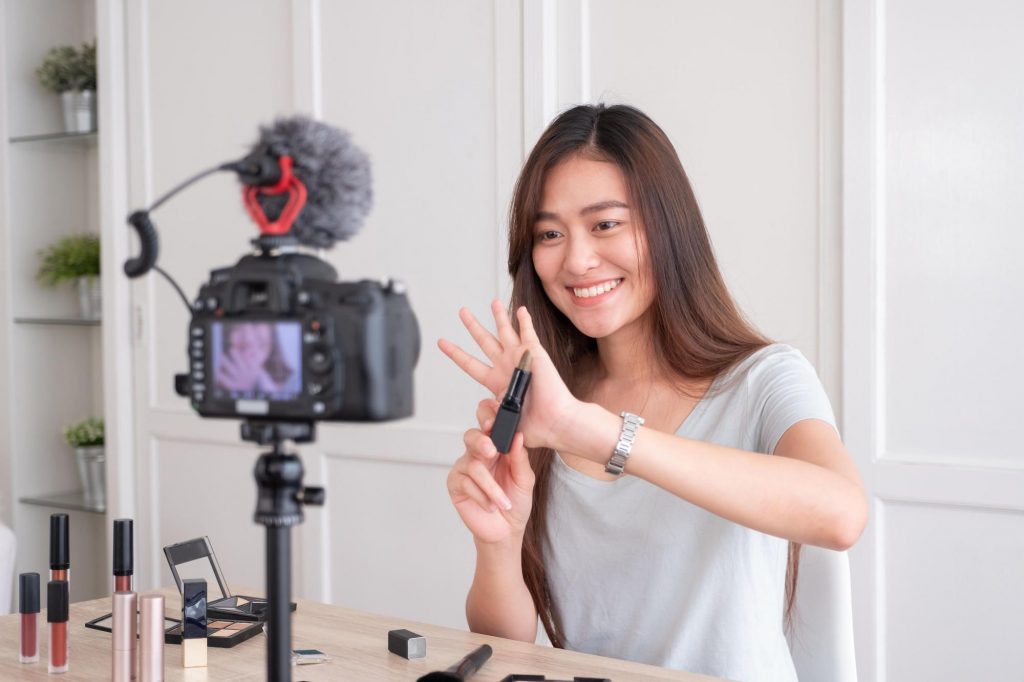 Digital Influencers, be it micro or macro-influencers, are used by brands to win over their audience. Popular Instagram figures like Kusha Kapila, Shrishti, Ankush Bahuguna, and several other influencers collaborate with brands to showcase a product or promote an initiative. Using digital influencers can be a good idea and help you get a significant audience.
TAKE ADVANTAGES OF VIRAL MOMENTS
No brand in the world would miss the opportunity to take a viral moment and use it in its social media marketing strategy. Brands take advantage of the viral moments and come up with witty posts that make a strong impression among the audience. Taking the viral moments can also boost the post visibility of your brand. Take the zoom mute moment as an example. Various brands came up with their witty/humorous posts to have the last laugh. Viral posting is the most common practice brands follow and achieve considerable visibility from it. Take time to research the trends, take a viral moment, use relevant tags and take your social media engagement to a whole different level.
CONNECT WITH AUDIENCE ON A PERSONAL LEVEL
Show the audience a unique side of yours. Try interacting with the audience that goes with the line of being a brand and being people at work at the same time. Give your audience posts with a more humane approach. Tell them your office stories, work shenanigans, and several other things that create a bond with your audience. Several brands also let their employees take over social media live videos. Everybody loves the inside scenes/ behind the scenes of something that gets created. Taking a personal approach creates brand loyalty, just like in audience engagement.
POST FREQUENCY
Timing is essential for everything. Do your research on relevant timings to post content. The timings may differ for different social networking websites. For example, posts receive a decent amount of views when posted around the evening or early morning. However, this varies for social media and its users. The timing of work is all dependent on when your audience is mostly active. To find your approximate timing on Instagram, use the Instagram analytics tool to see when your users are more active and then release your post.
Additionally, you can post up to 2 posts per day on Instagram, 15 posts/day on Twitter, 3posts/day on Facebook, and so on. Keep on analyzing yourself to see which time suits you the best.
PROPER USE OF HASHTAG
Hashtags have always been a part of social media and helped people to get the relevant content suggestion. However, excess hashtags can ruin the visibility chances of your post. You might have even noticed that people are now using fewer hashtags than before on Instagram. The relevant hashtags are enough to direct you to users that like similar content. It is suggested to use less than thirty hashtags on Instagram, preferably 11-12, and ideally 1-3 hashtags of the relevant category.
SOCIAL MEDIA ANALYSIS
Whatever you post or do should also be analyzed to ascertain the strength and weakness of the campaign. Look for indicators that suggest the success of the campaign. Be open to feedback and suggestions. Take notes of what went wrong, or mistakes, if any. Use social media analytical tools to gather the engagement rate, response time, and the overall projection of the brand towards its audience. Each social media website comes with its analytical tools to help the users gather the data. Use these tools available to compile everything to take notes and improve in the forthcoming campaigns.
EXPERIMENTING AND TESTING
Experiment and testing come in handy for both before and after the campaign. Why? Because if one post fails to be impactful the way you wanted, you can switch to a different pattern to see if the other approach works better. Test your posts with different titles and content and experiment after analyzing them at the end of your campaign.
---
CREATIVITY IS THE ESSENCE OF EVERY EFFORT MADE
Social media is a tool that creates opportunities for different brands and helps them grow. It is also important to not stay in the same flow and find out new ways to break through to get a chance to connect with your audience. Hope you received quite a good insight about Social Media Marketing Tips.
Remember, every initiative is a thought put out for the first time met with anxiousness and then savored as a victorious idea. So don't be afraid of trying new things, instead think differently and start a new trend.