Myths abound on the web. You can discover ideas on almost any issue on the internet, whether it's regarding your beloved TV programme, or perhaps the conduct of specific global officials. One of the myths we'd want to address is how or not hiring a marketing firm to create material for businesses is genuinely a good idea.
It's a valid point of contention, and content writers grasp why people may be sceptical.
Read out Latest Blog about AI in Marketing 2022 : Broadening Fields: AI In Marketing 2022
What Is Content Writing? | Content writing Mythbusters
Technical content generated for a digital population to meet certain marketing goals is referred to as content writing. Content, often referred to as writing, is published online by advertisers and company executives for a variety of purposes. It could be attempting to enhance webpage traffic or informing clients regarding a particular item or service. After all, they want to attract a certain group that will respond positively to their carefully produced communications.
Suggested Blog : Role Of Artificial Intelligence In Content Writing – 5min read
No more hemming and hawing, let's get started debunking myths.
Myth1: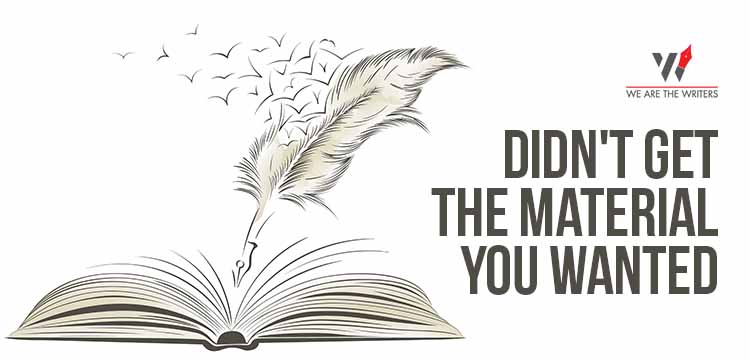 Whenever you hire a company, you'll wind up with expensive edits since you didn't get the material you wanted.
We've probably experienced the frustration of placing an order that isn't completed.
Mythbuster:
By adopting a rigorous and systematic material preparation approach, content writers eliminate the risk of "not getting the material you requested for."
The room for mistakes is greatly decreased since content writers begin using a clear strategy and place customers at the centre of the workflow, ensuring that content writers provide the material you asked for.
You'll have a chance to review the strategy before any material is developed, and also a series of adjustments before the initial draught is presented to you: Since content writers understand that adjustments are an inevitable element of the creative procedure, they include them into the content validation procedure.
Content writers wouldn't bill clients for these primary modifications, so you don't have to worry about unexpected charges.
Myth 2:
Since the company's labour is insufficiently competent, your marketing and assistance staff wind up creating the material.
Mythbuster:
Throughout the ideation phase for content production, Content Writers conduct interaction with whoever clients choose to. If that is one of the company's specialists, the content manager can have immediate access to all of the information they require regarding your company and specific position.
Don't ever demand your employees to produce content since they are experts in specific fields, and the writers want to maintain it in that manner. These professionals develop a realistically combined work that sends a compelling statement in account of the client's company by questioning customers and then additionally studying about their industry.
Suggested Blogs: What is Content Strategy and why do you need it right now ? – 10 min read
You may want to go through the material past your marketing or assistance staff – or anybody else within your company – for a quality inspection throughout the reviewing procedure, although this is certainly a much faster procedure than expecting somebody else to develop material from the start.
Myth 3:
The time and labour it takes to create your personal content clearance and business management systems are really not wise enough
Myth buster:
It may seem that creating fresh content clearance procedures and scheduling efforts to teach employees within your company with a new method of accomplishing operations is more effort than its outcome.
Content writers do not require 'management.' They can administer autonomously since they establish turnover periods, stages, and autonomous operating techniques in existence – as much as the connection spots are followed, they will be capable of collaborating to accomplish timelines.
Myth 4:
Surprising charges that grow out of control, leaving customers short of money.
Myth Buster:
Content writers have defined price schemes to assist you to monitor your finances and comprehend precisely how much you'll receive. Content writers are generally honest regarding their fees as well as list these on their webpage.
The extra effort can be commissioned to supplement your resource demand, but such would be invoiced at a reasonable amount.
Myth 5: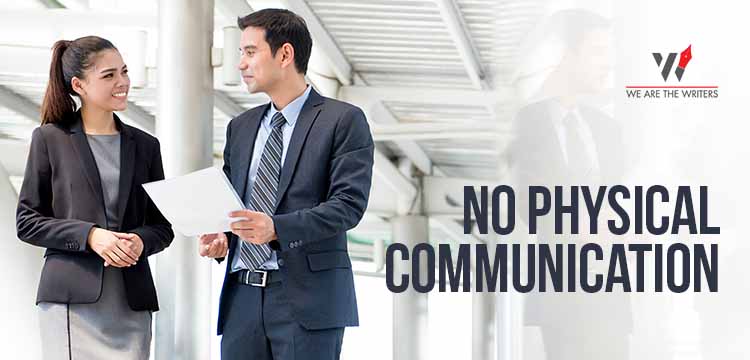 Because there is no physical communication, directives are distorted in interpretation.
Myth Buster:
Direct communication with the individual is a typical aspect of the content writing procedure for Content Writers.
The first conference call, and also subsequent interviews with members of your staff or consumers, are conducted over the internet or through teleconference.
One can review and speed down whatever the writers talk about, allowing you to go back over the conversations for clarification or sharing these with others.
Myth 6:
Their language and approach are uneven, and the subjects addressed are lacking in scope and richness.
Mythbuster:
Every section of writing will be assigned to a single content strategist by the firm.
Content writers undergo a comprehensive quality assurance procedure wherein a staff member who is a content specialist double-checks the completed piece of material against the design that you have authorised. Companies will edit it privately if they believe the writing has lost the objective before giving it to customers. Only after they've met your requirements would you obtain the content.
Know how to make good content : Why are reading skills your fuel to good content writing in 2022?
The content strategist meticulously researches the scope and comprehensiveness of a subject, such as your business or trade, before starting up. They'll request samples of prior campaigns, material from rivals that you appreciate, and relevant papers which will assist the strategist to get a better understanding of the company.
Myth 7:
Responsibility for the lengthy ideation process still remains with you.
You're still in charge of the long brainstorming process.
Mythbuster:
Everything starts with a brainstorming session amongst you as well as the designer when you plus your strategist go through whatever has happened previously, whatever your rivals are performing, as well as whatever your customer profile reacts to.
Useful blog you need to read : What does a Content Strategist do to take your Brand to the top ?
It'll be your duty to approve with the material, distribute that to your staff if needed, and maintain the workflow operating efficiently so that writers can continue with the wheel spinning, however, you will never become the one to instruct content writers when and how to write.
A content strategist performs more than simply publish; they also strategize. They offer a wide array of credentials and a wealth of expertise, allowing them to apply a direct approach to your strategy and build it to generate as many prospects as needed.
Myth 8: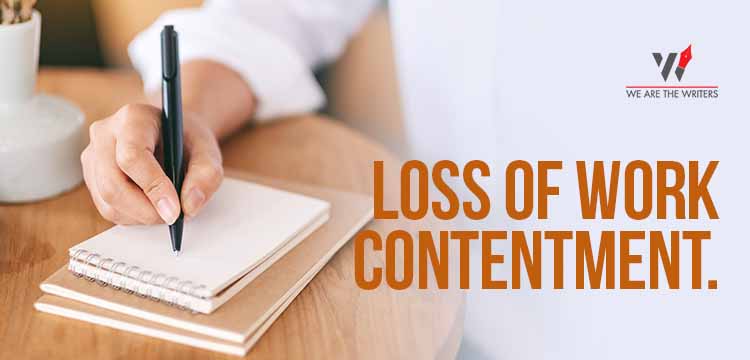 As there are quite many up and down between you and contract employees, there exists a loss of work contentment.
Myth buster:
The purpose of a content writer would be simply to assist you in doing your job more effectively, assuring that you have the "glorious hours" at the office when things work seamlessly and material is supplied to top quality.
Read our blog : Who is a Content Creator ? Why is content important in 2022
By having defined, planned stages in existence throughout content development, they prevent the unending round and fro that can become so disheartening.
The creators of content wouldn't expect you to waste energy managing different networking channels and connections. They ask you a few queries, after which they leave to carry on with their work.
In one of the blog of (medium.com) 5 Misconceptions About Content Writing"- Myths Vs Facts Swagatika kar has well explained about content writing myth for the begginers.
Conclusion

It's important to understand enough regarding what content producers do for a profession and how these professionals do whatever they do. So, if you're using the expertise of a blogger, knowing somebody who publishes for a livelihood, or are exploring having to put your fingers in the business yourself you need to have a clear idea about the professional. Considering our present online-driven community, the importance of content writers is not a hoax anymore.