Is your Google Slides presentation lacking some oomph? How about you ADD AUDIO TO GOOGLE SLIDES? Are you looking to refine it and make it even more dynamic? Then auditory media is your best friend! Add audio to Google Slides like voice narration, sound effects or music and see what a great difference it can make in your presentation. They can create a better experience where viewers can get additional context and indulge in more participation.
In this article, we will take you through the steps on how to add audio to Google Slides so that you can regain that oomph and give better justification to your presentation.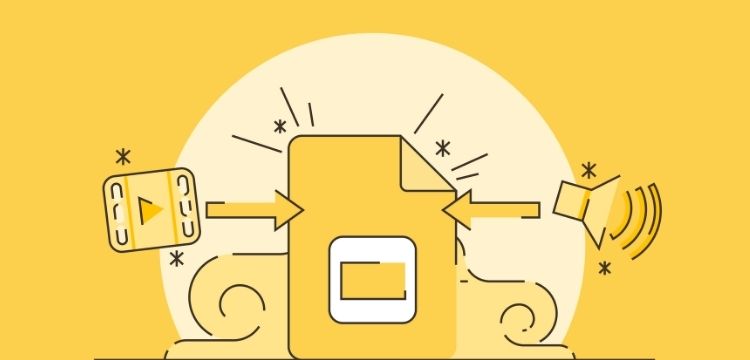 Along with good Google Slide templates, audios are one of the simplest ways to capture your audience's attention and boost their engagement. It also helps in getting the message of the presentation across in a clearer manner.
Moreover, there are all types of audios that you can add to Google slides offline or online. Let's take a look at each of the ways you can add audio to Google Slides.
More of our blogs on Start-ups:
LOCAL AUDIO FILES – How to ADD AUDIO TO GOOGLE SLIDES
If your audio file is located in your computer locally, it is important that you upload it to your Google Drive first.
After uploading, you can continue on to the next steps on how to add audio to Google Slides templates: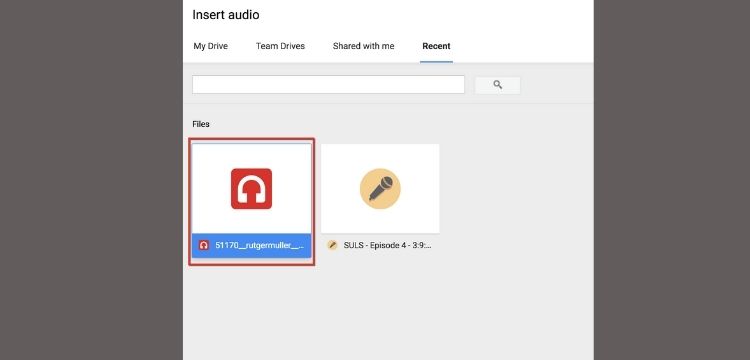 Open your presentation on Google Slides.
Select the slide where you want to insert the audio.
Go to the Menu bar and click on Insert.
Scroll down and select Audio. A window will then appear that will show all the uploaded files on your Drive.
Find your required file and click Select.
A speaker icon will appear on your slide. Click on the icon to play the audio. You can also drag the button to anywhere you like on the slide.
Your audio is now added to your Google Slides offline.
NOTE: If you intend to share this slide deck with anyone online, the audio file must be shared separately from Google Drive. Without this action, the audio won't play in the slide for the recipient.
MUSIC STREAMING SERVICES – How to insert audio into google slides Online
In case you would rather use an audio that is already available on streaming services, you can insert a link to the sound file on the slide. Music streaming services like YouTube Music, SoundCloud, Spotify, and Apple Music always provide links to their songs, so it's pretty easy to obtain them.
To insert a sound file link from a streaming service, you can follow the steps given below:
Open the streaming service of your choice in a browser window and go to the page containing the audio that you want to use.
Copy the URL link, which can be obtained through the Share option.
Open your Google Slides presentation and select the slide where you want to insert the audio.
Select the image or the text on where you want to put the link.
Go to the Menu bar, click on Insert and select Link.
Paste the copied link in the given text box and select Apply.
Now press Present to test the audio file.
VIDEO STREAMING PLATFORMS – How to ADD AUDIO TO GOOGLE SLIDES
Apart from the above, you can also use a video streaming platform to add audio to Google Slides online. There's an option to hide the video, so your audience will be exposed to the music only. In a similar manner to the steps mentioned above, you have to insert the link to the video in the slide.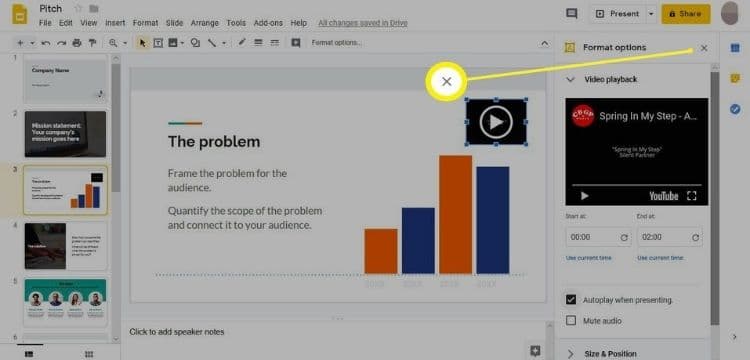 In the Menu bar, go to Insert and then select Video.
Paste the URL link to the video in the pop up window and click Select.
A thumbnail of the video appears on the slide. Resize it to however small you want it to be and move it out of the way. You can even hide it behind a picture.
Click on the Format options and then expand the Video playback list.
Enter the Start at and End at timestamps, depending on the part of the audio you want to use.
You can select Autoplay when presenting for a hands free presentation.
Press Present to test out the audio.
Read more of our blogs:
FORMATTING – How to ADD AUDIO TO GOOGLE SLIDES
You also have the option to tweak your audio file according to your preference, once it is inserted in the slide.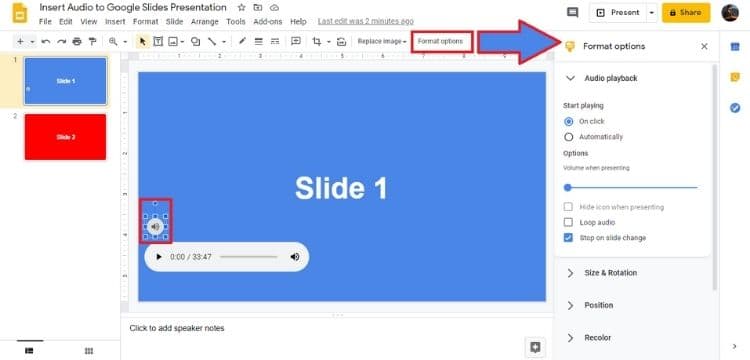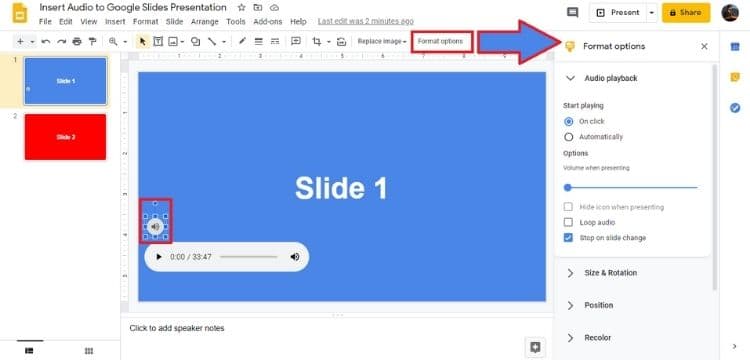 Select the audio icon on the slide, and select Format Options in the toolbar.
A sidebar panel will appear on the right side of your screen, listing a few playback options for you.
Under Start playing, you will find two options: On click and Automatically. With these, you can either choose to have the audio play on click, or to play automatically so that you won't have to click on the icon every time you present that slide.
In case you choose to have it play automatically, there is usually no need to see the icon on the screen, so you can also choose to Hide icon when presenting. It helps in maximizing the space on your slide for your main contents.
For volume level adjustment, you can use Volume when presenting and tune it to your liking.
With Loop audio, you can choose to have the audio repeat on loop so that it plays over and over again.
Alternatively, if you want to assign the audio to that particular slide only, you can check the box for Stop on slide change. Uncheck it if you want the audio to continue to play when you change slides.
Want to read more about it, go to How to add audio to a Google Slides presentation from Google Drive or Spotify
Why to ADD AUDIO TO GOOGLE SLIDES
Audio affects our visual perception and adding them to presentations greatly influences how your audience reacts to it. You can capture their attention and even encourage engagement, when the slides are accompanied by the right audio.
For example, adding appropriate background music can increase retention and keep your audience focused. Or a voice narration can be helpful to better establish the Google Slides presentation's message. This is especially true in cases where you are not able to present or you are hosting the presentation on your website or you are making it for certain people to view in their own time.
In other words, you can add audio to Google Slides offline or online to create an immersive experience for your target audience and better persuade them regarding the whole point of your presentation.
IMPORTANT POINTS to Remember when you ADD AUDIO TO GOOGLE SLIDES
The audio file MUST be an .mp3 or .wav file type.
Google Slides allows us to only INSERT the audio file and NOT CREATE them. If you want to add a voice narration, note that Google Slides for windows or any other operating system doesn't have a built-in feature to record sounds. So you will need to use a separate application to record the audio file.
When you add audio to Google Slides, it is important that the audio files always come with credits, when they are created by someone else. If the music you are using is copyrighted, you must have permission to use it. It is good ethics and lets your audience know about your respect for copyrights and maintaining an upstanding digital citizenship.
If it's in the Public Domain or in case you own the audio file and have the rights to use it, then of course, you are free to use them however you like!