As we enter into this new month, new days and new events await us. The previous months have been interesting, with all the important days in June and the important days in July giving us some eventful moments. But we also have many important days in August to look forward to, that celebrate various aspects of life and honor different sections of people across the world. The holidays in August 2021 are especially of importance, considering their national and cultural significance.
However the spread of coronavirus has put a damper on most things, since public celebrations are to be limited for now. But that doesn't lessen the value of each of these observations, so we shouldn't lessen our spirits either. We can still celebrate and observe the holidays in August 2021 on our way in the safety of our houses. After all, Covid 19 has nothing on our resilience. And technology, of course.
Since we have already gone over the important days in June and the important days in July, it's now time for the next chapter. Let's go over all the important days in August in this list that we have compiled below. We have also made sure to include all the holidays in August 2021. To check out the important days in July and important days in June, you can find links at the end of this article.
---
Important days in August | Holidays in August
1 August – Muslim Women Rights Day
A new history was made when the Muslim Women (Protection of Rights on Marriage) Act was finally passed in the country in 2019. To mark the anniversary of this monumental win for Muslim women, Muslim Women Rights Day is celebrated every year.
This law made the practice of triple talaq a criminal offence. The practice allowed a Muslim man to divorce his wife by simply uttering "talaq" three times, while the vice versa wasn't possible. Women had to move a court for getting divorce under the Sharia Act, 1937. This unethical custom was mainly prevalent among India's Muslim community following the Hanafi Islamic school of law.
Since the implementation of the Act, a decline of about 82% in Triple Talaq cases has been seen in India. The act is a step towards establishing gender equality for Muslim women and protecting their constitutional, democratic and fundamental rights. This important days in August seeks to strengthened the self-reliance, self-respect and self-confidence of the Muslim women of the country.
---
1 August – Friendship Day
Friendship day is a global phenomenon which is observed in many countries to celebrate the beauty and strength of the bond that is called friendship. The dates vary largely, depending on the country, but this holidays in August 2021 is celebrated all over the world with the same enthusiasm. In India, it is observed on the first Sunday of August, which falls on the 1st of August this year. Initially promoted by the greeting cards' industry, this event was revived by social networking sites and slowly gained popularity with the spread of the Internet.
On this day, friends from all over the world show appreciation for one another in various ways. Whether in the form of a card, a text message, hour-long phone call, gifts, exchange of friendship bands or a visit, there are endless ways to celebrate Friendship Day. Since it's universal, there are no set rules. Every friendship is unique and so is the celebration. All that matters is honoring the journey you have made so far with your friends.
---
1 to 7 August – World Breastfeeding Week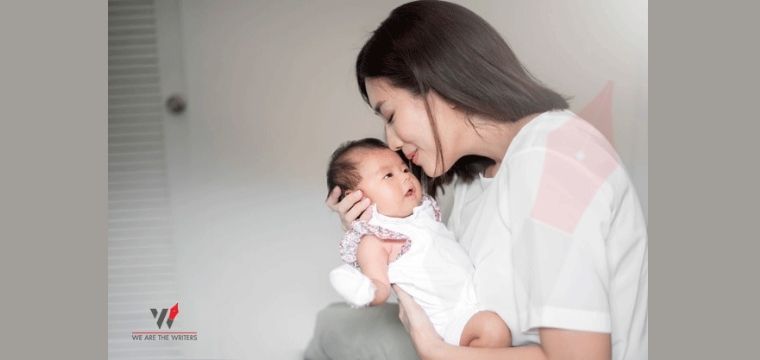 World Breastfeeding Week (WBW) is a global campaign to raise awareness and inform, anchor, engage and galvanise action on breastfeeding and related issues. It is organised by the World Alliance for Breastfeeding Action (WABA), a global network of individuals and organisations dedicated to the protection, promotion and support of breastfeeding worldwide.
These important days in August started in 1992 and is celebrated in commemoration of the 1990 Innocenti Declaration, with annual themes including women and work, healthcare systems, community support, the International Code of Marketing of Breast milk Substitutes, economy, ecology, education and human rights.
Breastfeeding is a public health issue that needs dedication at all levels. It is especially necessary in the aftermath of the coronavirus pandemic and building back better will provide an opportunity to create a warm chain of support for breastfeeding at all levels of society. The week includes a global celebration of breastfeeding efforts including breastfeeding promotion, support, education, etc.
---
7 August – National Handloom Day
National Handloom Day is observed annually in India to honour the handloom employees. It was inaugurated on August 7, 2015, by Prime Minister Narendra Modi with an initiative to honour and revive the handloom business and thus present work to weavers. Since then, exceptional artisans and weavers are offered with 'Sant Kabir' awards on this day to reward and promote their handiwork and crafts.
This day also falls on the anniversary of the Swadeshi Movement which took place in 1905. It fought for the preservation of our indigenous materials, weavers and the artisans. After gaining Independence, the authorities took steps for the upliftment of artisans through numerous schemes and insurance policies that helped the handloom sector to develop.
However, the coronavirus hugely affected the sector, so a support fund was organized by FDCI to help the weaving community earn a better livelihood. All their unsold fabrics will be bought to meet the growing demands of face masks.
---
8 August – Quit India Day / Kranti Diwas
August 8 marks the anniversary of Quit India movement and Quit India Day is observed on this day to honor the historical moment. It is one of the most important days in August.
The Quit India Movement was a turning point in India's struggle for freedom. Started by Mahatma Gandhi in 1942, the event triggered the withdrawal of British from the country and subsequently, India gaining independence a few years later on August 15, 1947. The Quit India Movement united people from all parts of India to fight against the British rule, and was thought to be one of the numerous major campaigns for liberty in the history of the world.
The significance of this important days in August is highlighted with various public events that pay tributes to martyrs of the freedom struggle. The nation is collectively filled with a sense of patriotism. This important day in August 2021 marks the 78th anniversary of the monumental victory this year.
---
9 August – International Day of World's Indigenous People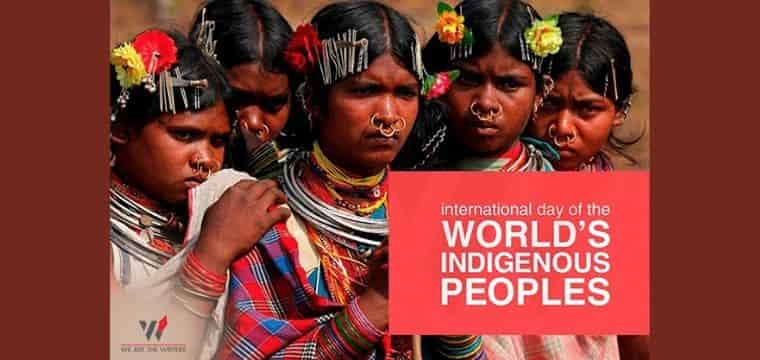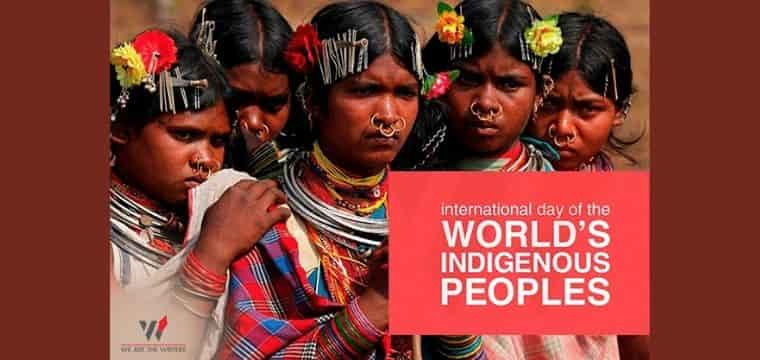 The International Day of the World's Indigenous People is observed every year on August 9 to mark the day of the first meeting of the UN Working Group on Indigenous Populations in 1982. This important days in August was declared by the United Nations General Assembly in its resolution 49/214 on 23 December 1994. The Assembly additionally proclaimed 1993 as the International Year of the World's Indigenous People, and also announced the International Decade of the World's Indigenous People, starting from 10 December 1994.
The event encourages people from around the world to spread awareness on the protection and promotion of the rights of indigenous peoples.
As we fight against the coronavirus, it is more important than ever to protect indigenous peoples and their valuable resources and knowledge. Their territories are home to a major portion of the world's biodiversity and through them we can learn how to re-balance our relationship with nature and reduce the risk of future pandemics.
---
10 August – World Biofuel Day
World Biofuel Day is observed every year to create awareness about the significance of non-fossil fuels as an alternative to standard fossil fuels and to highlight the various efforts made by the Government in the Biofuel sector. This important days in August has been celebrated by the Ministry of Petroleum and Natural Gas since 2015.
Biofuel is produced from organic matter in a short period of time and their utilization contains carbon emissions. They're renewable, biodegradable and sustainable. These features help in reducing dependency on crude oil, that brings a cleaner setting, an increase in revenue to farmers and employment in rural areas. Biofuels can also help in rural and agricultural development in the form of new cash crops.
Its history is traced back to 1893 on August 9, when Sir Rudolph Diesel had run the mechanical engine with peanut oil for the first time efficiently. His successful experiment predicted that biofuel will replace fossil fuels in the coming century.
---
12 August – International Youth Day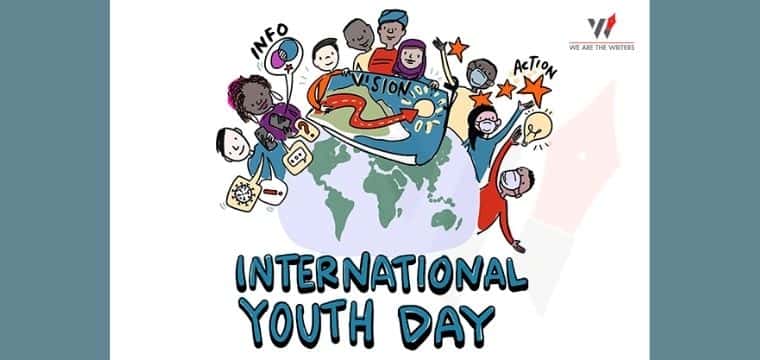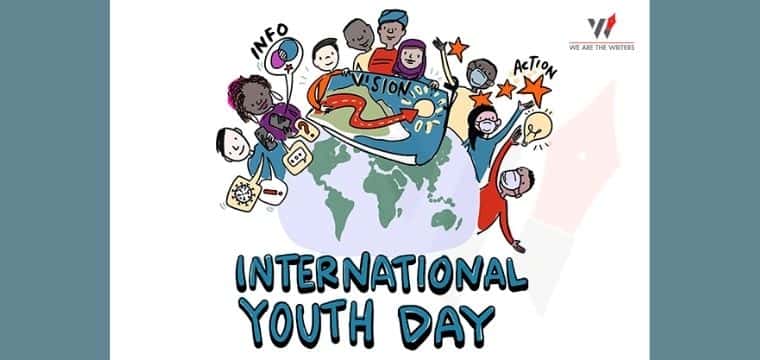 This important day in August 2021 is celebrated annually on 12 August to highlight youth issues among the international community and celebrate the potential of youth in today's global society. It is an opportunity to hear the young peoples' voices, know about their actions and initiatives, along with their meaningful and equitable engagement. It was established by the UN General Assembly on 17 December 1999, by the recommendation of the World Conference of Ministers Responsible for Youth.
To commemorate International Youth Day, various events are hosted by youth around the world that recognize the importance of youth participation in political, economic and social life.
During Covid 19, young people played a key role in the management of this outbreak through means like technology. Therefore, it is important to ensure that youth are also heard in the rollout of health and non-health interventions in response to Covid 19.
For 2021, the theme is, "Transforming Food Systems: Youth Innovation for Human and Planetary Health" that aims to highlight the importance of meaningful participation of young people for the success of a global effort .
---
13 August – International Left-Handers Day
International Left-Handers Day is an annual event when left-handers all over the world celebrate their sinistrality. It was launched on 13th August 1992 by the Left Handers Club, an organization that aims to promote research into left-handedness and development of new left-handed items. This important day in August 2021 raises public awareness of the everyday issues that left handed people face as they live in a world designed for right-handers. It also highlights the needs of left-handers worldwide.
The day is usually celebrated with sports matches, competitions and games with the left hand only, where left-handers creativity, adaptability and sporting prowess are showcased. These events have contributed to improved product design and greater consideration of our needs by the right-handed majority.
---
13 August – Organ Donation Day
The important day in August 2021 has been observed in India every year, since the past 10 years. The day aims to raise awareness about the importance of organ donation and to encourage people to donate organs after death. It also recognizes the selfless contribution made by deceased donors to healthcare and research. Donating an organ is highly valued as one organ donor can save up to eight lives.
Organ Donation involves retrieving a deceased donor's organ like liver, intestine, heart, kidneys, lungs and pancreas and transplanting it into another person who is in need of an organ. Every person is a possible organ and tissue donor, irrespective of their age, health and race. There are a few conditions that may inhibit a person from becoming a donor such as active cancer or systemic infection.
However, the organ transplantation has been temporarily suspended now as a measure to avert the spread of coronavirus. This action has delayed transplant and has now become catastrophic for many ailing patients.
---
15 August – India's Independence Day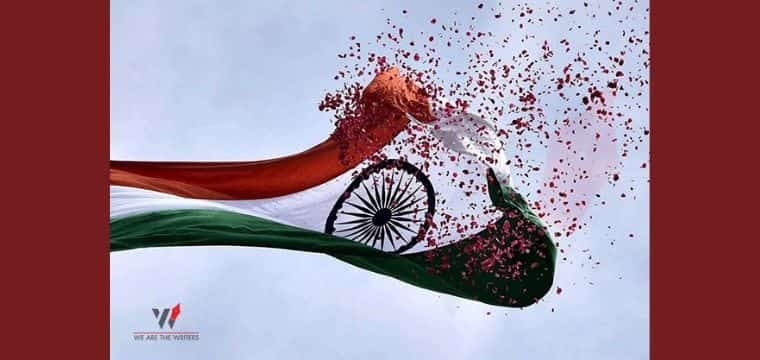 Independence Day is one of the national holidays in August 2021 which is celebrated annually on 15 August in India. It commemorates the nation's independence from the British Empire on 15 August 1947, when the provisions of the 1947 Indian Independence Act came into effect. The Act transferred legislative sovereignty to the Indian Constituent Assembly, officially declaring India as an independent country.
This victory came after a long struggle of protests and rallies collectively called the Independence Movement, noted for its largely non-violent resistance and civil disobedience.
On 15 August 1947, Jawaharlal Nehru was declared the first Prime Minister of India, who raised the Indian national flag above the Lahori Gate of the Red Fort in Delhi. Every year since, all the subsequent Prime Ministers customarily raise the flag and address the nation. The entire event is broadcast by India's national broadcaster, Doordarshan. The event is similarly celebrated in the other parts of India with flag-hoisting ceremonies, parades and cultural events.
---
15 August – World Sanskrit Day
World Sanskrit Day or Sanskrit Diwas, also known as Vishvasam Kritadinam, is an annual event focused around the ancient Indian language of Sanskrit. The event incorporates speeches about the language, shares views about its history and is aimed to promote its revival and maintenance.
It is celebrated on Shravan Poornima which is the Poornima day of the month of Shravan in the Hindu calendar. The Sanskrit organisation Samskrita Bharati is involved in coordinating and promoting the day. It was launched in 1969, on the occasion of Raksha Bandhan that also happens to fall on the full moon day of the Hindu month of Shravana.
Sanskrit is known to be one of the oldest languages in the world which forms the root for many languages including Hindi, Gujarati, and Bengali. It is believed to have originated in India around 3500 years ago.
---
19 August – World Photography Day
World Photography Day is an annual celebration of the art, craft, science and history of photography. It is observed worldwide to inspire photographers across the planet to share their journey through their photography and celebrate its beauty.
Since the early 19th century, photography has increasingly become a medium of personal expression and appreciation for many people around the world. A photograph has the ability to capture a moment in time, whether it's a place, an experience or an idea. It transcends the passing of time and can convey a feeling faster than words, sometimes even more effectively.
The first World Photography Day was hosted on August 19, 2010 with a global online gallery. More than 250 photographers shared their pictures and people from over 100 countries visited the gallery website. This marked the first official World Photography Day which was made possible by technology and is now one of the most important days in August 2021.
---
19 August – World Humanitarian Day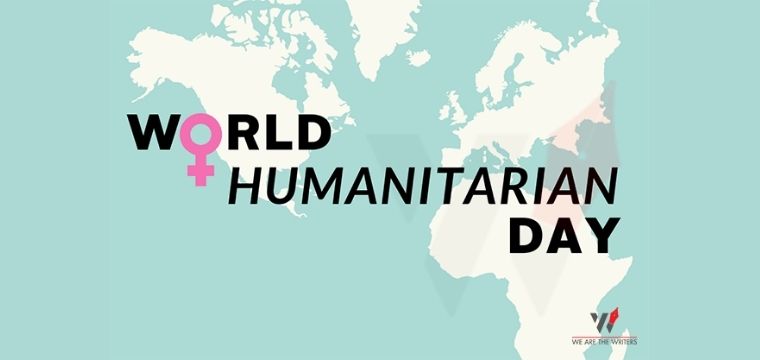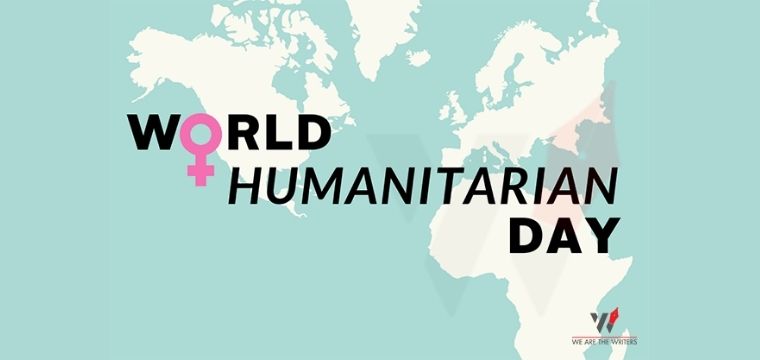 On 19 August 2003, a bomb attack in Baghdad tragically killed 22 humanitarian aid workers, including the UN Special Representative of the Secretary-General for Iraq, Sergio Vieira de Mello. To honor these humanitarians, the General Assembly adopted a resolution five years later that designated 19 August as World Humanitarian Day.
World Humanitarian Day is observed annually to commemorate humanitarian workers who were killed and injured in the course of their work, and to honour all aid and health workers who, despite the odds, continue to provide support and protection to people in need. They advocate for the well-being, survival and dignity of people affected by crises.
The Covid 19 pandemic has worsened the already difficult work carried out by humanitarians. So this year we pay tribute and give a heartfelt thanks to the real life heroes who played a huge role in the survival of many during the Covid 19. This campaign is launched by OCHA, the United Nations Office for the Coordination of Humanitarian Affairs.
---
20 August – Sadbhavana Diwas
Sadbhavana Diwas or Harmony Day is celebrated to commemorate the birth anniversary of one of the most beloved Prime Ministers of India, Rajiv Gandhi. It is celebrated every year to encourage national integrity, peace, love, affection and communal harmony among the Indian people of all religions and languages.
"Sadbhavana" translates to English language as goodwill and bonafide or to have good feelings for others and it was the sole ideology for the government of Rajiv Gandhi. This thought process was quite modern and different from others during that era since he was the youngest Prime Minister of age 40 at that time.
Rajiv Gandhi had the vision of a developed nation and contributed greatly to modernise and expand higher education programs across India. He uplifted the rural section of the society by providing them free residential education and also oversaw the creation of public call offices (PCOs) for spreading telephones in rural areas.
---
21 August – World Senior Citizen Day
The important day in August aims to raise awareness of the conditions and issues that affect older adults, like age deterioration and elder abuse and to support them throughout the aging process. The contributions of older people to society are also recognized and acknowledged on this day and their participation in society is encouraged in order to promote through their skills and knowledge.
Improved healthcare has increased productivity of older citizens, with many even actively involved in technology. Many senior citizens now begin second careers and set an example for younger generations. The stable foundation of a nation is the result of the hard work of our senior citizens and they deserve our gratitude.
The day was launched by the former President of the United States of America, Ronald Reagan. He took the initiative to honor seniors in 1988 when he signed Proclamation 5847 and declared August 21 as the World Senior Citizens Day. The first ever celebration for this day took place on 1 October 1991.
---
22 August – International Day for Victims of Acts of Violence Based on Religion or Belief
There are continuing acts of intolerance and violence based on religion or belief against individuals, and the number and intensity of such criminal incidents are increasing.
This prompted the General Assembly to declare International Day Commemorating the Victims of Acts of Violence Based on Religion or Belief. It strongly condemns continuing violence and acts of terrorism against any individual as well as their homes, businesses, properties, schools, cultural centres or religious places, sites and shrines that are in violation of international law,on the basis of religion or belief. It recognizes the importance of providing victims of such violent acts and their families with appropriate support and assistance.
Terrorism and violent extremism should not be associated with any religion, nationality or ethnic group in any forms.
This important day in August comes right after the International Day of Remembrance and Tribute to the Victims of Terrorism on 21 August.
---
25 to 30 August – World Water Week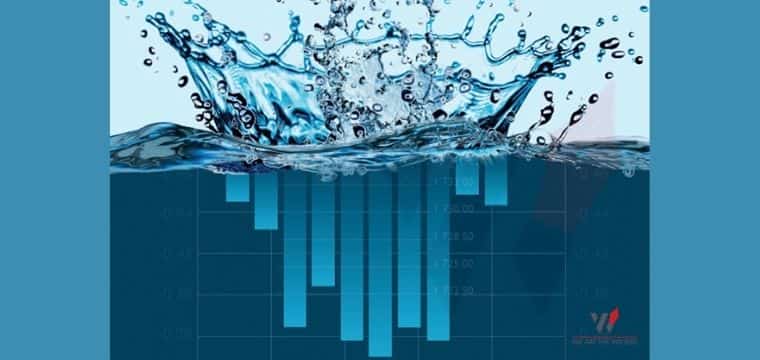 Organized by Stockholm International Water Institute since 1991, World Water Week is a leading non-profit event held annually on global water issues. The event aims to link scientific understanding with policy and decision-making and provide concrete solutions to water, environmental and development challenges. The Week is also closely linked to the highly prestigious Stockholm Water Prize which takes place during the week.
Covid 19 has gripped the world in a health and socio-economic crisis. Building back better necessitates strengthening resilience to multiple crises and recognising that water is frequently the stress multiplier.
WWW 2021 will address the climate crisis, focusing on the role of water and recognizing that the climate crisis and water crisis are the same. Water plays a major role in the climate and pandemic crises and highlighting this reveals its huge inherent value both to water professionals and to other leaders and decision-makers.
---
29 August – National Sports Day
The National Sports Day in India is observed on the birth anniversary of the legendary hockey player Major Dhyan Chand to celebrate and honor the spirit of sports. This important day in August was celebrated for the first time in 2012.
Major Dhyan Chand Singh is notable for winning gold medals in Olympics for India in the years 1928, 1932 and 1936. His impressive career spanned from 1926 to 1948 and ended as one of the greatest hockey players of all time.
Various sporting events and conventions are organized on this day all over the country that aim at spreading awareness about the importance of sports and physical activities in life. It is also an occasion for prestigious awarding ceremonies like the Rajiv Gandhi Khel Ratna, Arjuna Award, Dhyan Chand Award and the Dronacharya Award.
---
29 August – International Day against Nuclear Tests
The International Day against Nuclear Tests is aimed to increase awareness and education about the effects of nuclear weapon explosions, tests or otherwise. It also highlights the need for their complete termination as one of the means of achieving the goal of a world free of nuclear weapons.
This important day in August was declared in the 64th session of the United Nations General Assembly on 2 December 2009 unanimously adopting resolution 64/35. The resolution was initiated by the Republic of Kazakhstan with a view to commemorating the closure of the Semipalatinsk Nuclear Test site on 29 August 1991.
The day is observed through various activities around the world, such as conferences, exhibits, symposia, competitions, lectures, media broadcasts and other initiatives. Since its launching, many governmental level developments as well as movements in civil society have helped to advance the cause of banning nuclear tests.
---
30 August – International Day of the Victims of Enforced Disappearances
Enforced disappearance has been increasingly used as a strategy to spread terror within the society and it has now become a global problem. They can be perpetrated in situations of internal conflict, especially as a means of political repression of opponents. This practice generates a feeling of insecurity in the close relatives of the disappeared and also affects their communities and society as a whole. It is especially detrimental to specific groups of vulnerable people like children and people with disabilities.
Concerned by these increase in enforced disappearances in various regions of the world, including arrest, detention and abduction and the rise in reports concerning harassment and intimidation of the witnesses or relatives of persons who have disappeared, the UN General Assembly passed a resolution on 21 December 2010 that declared 30 August as the International Day of the Victims of Enforced Disappearances.
---
FINAL WORD
Just like important days in June and the important days in July, there are quite a lot to anticipate in this month. The important days in August include holidays of national significance, celebration of various people in your life, as well as honouring passion. Quite a busy month, I'd say.
But let's be honest, the coronavirus and the subsequent Covid 19 has made all of us hesitate, hasn't it? The enthusiasm and the joy of involving ourselves in festivities or holidays in August 2021 just wouldn't be the same anymore without the people to share them with. But thankfully, there is technology.
Technology has made things so much easier for us in this age. With the advent of online video chats and conference calls, connecting across the world and even to your friend's house across the neighborhood has never been easier. Thanks to technology, we get to revel in all of the important days in June, the important days in July, the important days in August and all the other important days after that. So put your worries aside, and go involve yourself in all the important days in August 2021, including the holidays in August 2021!