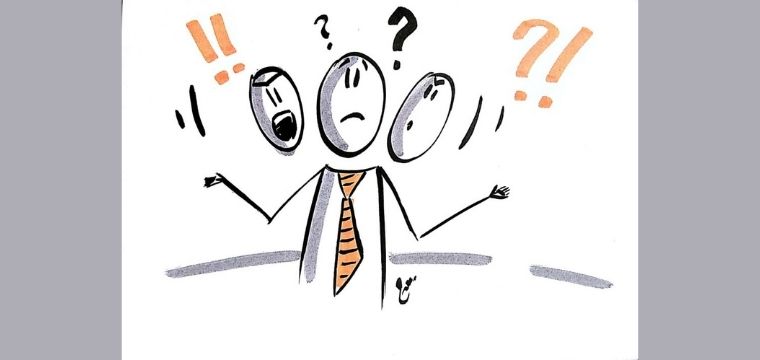 This really is remarkable, because we are facing a massive change in our lives. More children are likely to feel stress, anxiety, and fear. This can include the types of fears. They are similar to those faced by adults, such as fear of dying, losing their families, etc. How to deal in in difficult times ?
While all the children are perceptive to change, young children may find it difficult to grasp the changes . Both young and older children may show irritability and anger. Children may find they want to be closer to their parents, make more demands on them. In effect, some parents or caregivers may themselves be under under pressure.
Those with underlying health problems such as diabetes, cancer, etc., are known as being more vulnerable to COVID-19. It can be very terrifying and very stressful. For these populations the psychological impacts may include anxiety and feeling depressed or angry. Its impacts may be especially challenging for older people who may experience cognitive impairment or symptoms of dementia. So, some older people may still be socially withdrawn so feel isolation that can deteriorate their mental health.
Now, to a greater degree, we are approaching that. Most of us are struggling to balance all that is happening in the world. Others are taking social media to show us how successful, positive and awesome it is. This also raises feelings of inadequacy for those of us with low self-esteem. Today, the continuous reports on coronavirus are more concentrated, particularly those about reported cases and the number of deaths to date can be extremely daunting and sound endless. Rumours can also add fuel to anxiety. How to deal in Difficult Times ?
When these words are not used properly, telling people around us that we are 'social distancing,' 'self-isolating' or 'in quarantine' will lead to negative emotions. For example, it can be misleading to use the term quarantine to describe one's situation and cause fear if that person leaves their home to buy food. This may trigger others to feel nervous about leaving their house because of fears that people are not being careful or taking appropriate preventive measures. It then leads to a sense of fear and forced isolation where it may not be necessary.
How to Deal with it
The first thing that gets adversely impacted when we're facing a crisis is our emotional health. Ironically this is also the first thing that can allow us to face the same crisis and survive it. In crisis mode, our brains unconsciously reduce higher functioning that helps us to carry out long-term planning, while transferring our thought process to a main, more immediate response to the threat. When such symptoms recur and linger, the capacity of the brain to self-sooth diminishes. In the midst of the COVID-19 crisis, the one thing we need more than ever is self-assurance. Recognizing the mode of living in crisis is the first step towards getting the thought and well-being into harmony.
Simple approaches that can help tackle this problem that include giving young people the love and support they need to overcome their concerns, and being straightforward with children, describing what's happening in a way they can understand, even when they're young. Children are highly perceptive and will be modelling how their carers respond. Parents do need to be encouraged to handle their own stressors so they can be models for their kids. It can be helpful to help children find ways of expressing themselves through creative activities, and to provide structure in the daytime by creating routines, particularly when they are not currently going to school.
Ending thoughts on "Difficult Times"
There are many measures that older people can do themselves or to improve their mental health at this time with the help of a career, if appropriate. This involves many of the approaches we promote around the entire community, such as participating in physical activity, sustaining routines or developing new ones, and engaging in activities that offer a sense of accomplishment. It is also necessary to maintain the social connections. Some older people may know automated tools, while others will need instruction about how to use them. Yet again at this point the mental health and psychosocial support programs and other resources applicable to this community must be available.
We should draw on the extraordinary force of strength and collaboration we luckily possess as human beings. And this is what we will strive to concentrate on, as people, families and community leaders, friends and colleagues, to respond to this crisis most effectively. Cultivating and cultivating empathy-like teachable skills can take us a long way in our self-sooth capacity. You don't get born with hope. Hope, like a group of muscles, needs to be built.