University of Delhi, commonly known as Delhi University (DU) is one of the most reputed, prestigious and esteemed public universities India has. It is not only open to Indian aspirants, but is also a prospect for international students, as it so operates via its department of international relations. The university offers over 1500 regular and distance courses operating through its 91 constituent colleges and over 85+ academic departments.
Suggested Blogs:
Sky-rocketing cut off is a source of discouragement for students. It creates a challenge to get good marks to reach the summit, the admission application process is not a piece of cake either. The university's initiative to have the entire admission process completely and strictly online, not only ensures utmost transparency on one hand, but also seem like a daunting task for any prospective candidate, be it with an access to knowledge of a desktop or not.
This piece intends at offering a one-stop shop that offers you all the information relevant to the application procedure to applying at the University of Delhi. The application process online is present only and exclusively at website. So it's worth noting that any other online platform claiming to be the admission gateway is bogus.
There are certain requisite mandatory documents in soft copy for the application filling procedure. The list of which is as follows: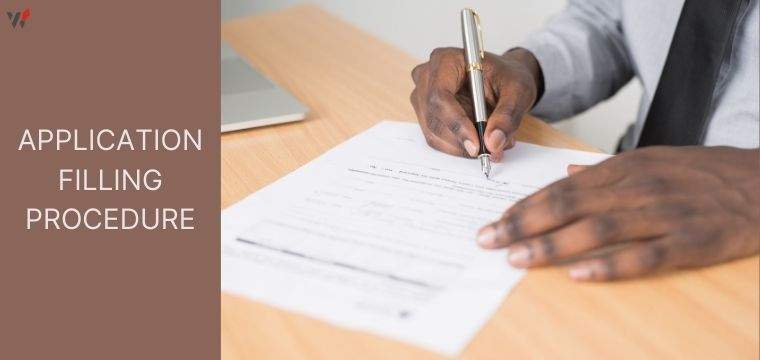 Requirements include bank account details for transaction purposes.
If you're applying for ECA, i.e. Extracurricular Activities quota, then following is the procedure:

Candidates need to upload just one certificate (which reflects the highest achievement). The certificate issued after May 1, 2017 to April 30, 2020 in each activity represents aspirants who want to apply for admission.
It evaluates the ECA certificates of only those candidates who qualify for the final ECA trials. Candidates are should carry all their relevant certificates on the day of the trials. The original as well as self-attested photocopy needs to be carried by candidates at the time of the final trial.
ECA Trials: DU conducts the trials at two levels – Preliminary trials and Final ones. Candidates will appear in the preliminary trials of any event only o

n

ce. Any request for a second chance of trial is impermissible

. The dates for preliminary as well as final trials would be displayed on DU's official website, the college website as well as the college notice board.

DU colleges will make a video of the preliminary and final trials. These videos stay till the last date of admission.
Marks Concession: Not more than 15% concession/relaxation in academic merit vis-à-vis unreserved category applicants (for the last relevant cut-off) is there for admission to specific program (subject to the minimum eligibility of the program).
While 75% weight about how you perform during the trials, remaining 25% is in your certificates.

If you're applying for sports quota, then following is the procedure:

Under Sports and ECA quota, University of Delhi offers not more than 5% reservation. Further, Delhi University (DU) gives colleges the freedom to decide the actual number of seats. It fills under sports quota (not more than 5%). These seats form the basis of facilities available, requirement of the College as well as other relevant factors. DU provides information regarding sports quota seats along with requirement of sportsperson in different Games/ Sports with the respective Position/ Event / Weight Category on their official website as well as their notice board.
The schedule for DU admissions under Sports category is announced on the centralized admission portal of University of Delhi after the registration process is completed. The University would then release the schedule of sports trials for admissions to DU on the basis of sports in UG courses for the session 2020-21. The trials for different sports will be conducted hopefully in the month of July at venues specified.
Aspirants are offered admission as per two criteria under sports quota at Delhi University colleges. The two criteria under which DU admissions are offered in Sports Quota are:

Super Category: Direct Admission without Sports Trial
Admission on the Basis of Sports Trials

Lastly, it is to be kept in mind, that regardless of the fact whether you've applied under ECA, CW or sports quota, you still are eligible to apply for the common merit list system like the rest of the students who are not necessarily opting for a specific category of admissions.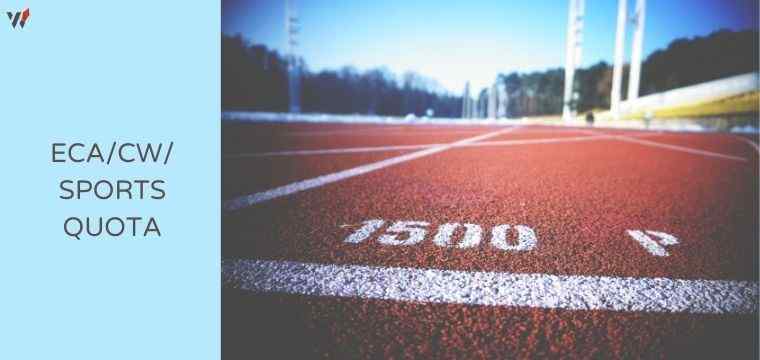 So, if you have applied under ECA/CW/Sports quota, as much as you would have to appear for trials with a chance of not qualifying further, you can in fact simultaneously go for application otherwise in the common procedure.
Please read through the below mentioned blogs for more of our masterpieces: