Let's take a look at the list of important days in March 2021 as we roll into the new month. The month of March has finally arrived and so have some of the important days of the year.
Named after the Roman God of War, Mars, the month of March marks an end to winters and commences summers. It signals the onset of the Spring season, as animals start to wake from their hibernation. Several events, festivals, and important days of the national and international fall in March, with a number of major United Nations observations to promote global causes and bring awareness.
Let us have a look at the list of important days in March 2021 and their significance:
Important Days in March 2021:
1 MARCH – List of Important Days in March 2021
Zero Discrimination Day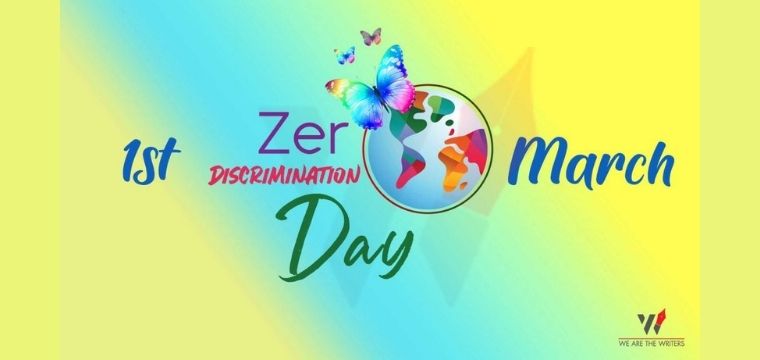 This day falls under the category of the list of important days in march 2021. Zero Discrimination Day is celebrated globally every year so that everyone lives a full and productive life with dignity regardless of age, gender, ethnicity, skin color, height, weight, etc. It was first celebrated by the UN in the year 2014.
Zero Discrimination Day 2021 is dedicated to taking action to end the inequalities surrounding income, sex, age, health status, occupation, disability, sexual orientation, drug use, gender identity, race, class, ethnicity and religion that continue to persist around the world. The report mentions that inequality is growing for more than 70% of the global population. This is not only exacerbating the risk of division but also hampering economic and social development. Unfortunately, the inequalities worldwide have been deepened due to COVID-19, which is hitting the most vulnerable people the hardest. Even vaccines against COVID-19 are becoming available, there is great inequality in accessing them. The report then states that many intellectuals have equated this to vaccine apartheid.
3 MARCH – List of Important Days in March 2021
World Wildlife Day
This day is celebrated globally on 3rd March, observed to highlight the importance of flora and fauna on Earth. Around the world, between 200 and 350 million people live within or adjacent to forested areas and rely on several ecosystem services provided by forest and forest species for their livelihoods and also to cover their most basic needs like food, shelter, energy, and medicines. They now find themselves at the crossroads of the various planetary crises due to climate change, biodiversity loss, and health, social and economic impacts of the COVID-19 pandemic. The day celebrates forest-based livelihoods and promotes forest and forest wildlife management practices that accommodate both human well-being and the long-term conservation of forests.
The theme of World Wildlife Day 2021 is "Forests and Livelihoods: Sustaining People and Planet". The theme highlights the key role of forests, forest species, and ecosystem services in sustaining the livelihoods of hundreds of millions of people across the world mainly of indigenous and local communities with historic ties to forested and forest-adjacent areas. This day is too marked in the list of important days in march 2021.
4 MARCH– List of Important Days in March 2021
National Safety Day
National Safety Day signifies the protection of society and establishing a practical mindset among people to create a wholesome surrounding.
Established in 1972, this day is observed to celebrate the base and foundation of the National Safety Council on March 4 every year. The vision and mission of the National Safety Council (NSC) of India is the successful running of the safety, health and environment (SHE) campaign. It aims to raise awareness about safety protocols and measures that need to be undertaken seriously to avoid any type of accidents or mishappenings.
The National Safety Day Theme 2021 is "Sadak Suraksha (Road Safety)". National Safety Day marks it's 50th year this March, as it continuously grows to be a widely celebrated national campaign in the country.
8 MARCH – List of Important Days in March 2021
International Women's Day
International Women's Day falls under the list of important days in march 2021 as International Women's Day is a global day celebrating the social, economic, cultural, and political achievements of women. The day also marks a call to action for accelerating women's equality. Originated from the Women's Social and Political Union in the UK in 1908, this event has occurred for well over a century, with the first Women's Day gathering in 1911 supported by over a million people.
This year's theme for the International Day,"Women in leadership: Achieving an equal future in a COVID-19 world", celebrates the tremendous efforts by women and girls around the world in shaping a more equal future and recovery from the COVID-19 pandemic.
Women stand at the front lines of the COVID-19 crisis, as health care workers, caregivers, innovators, community organizers and as some of the most exemplary and effective national leaders in combating the pandemic. The crisis has highlighted both the centrality of their contributions and the disproportionate burdens that women carry.
10 MARCH – List of Important Days in March 2021
CISF Raising Day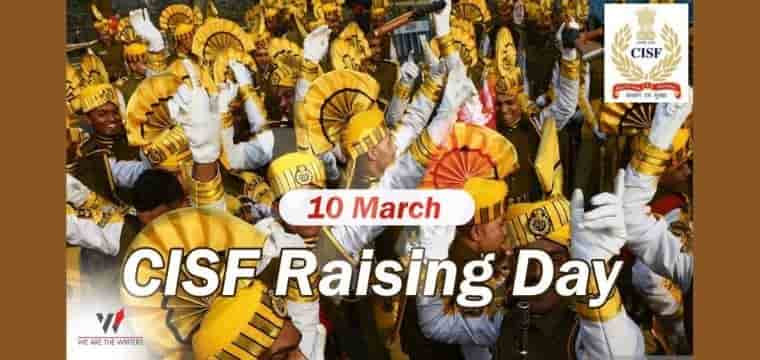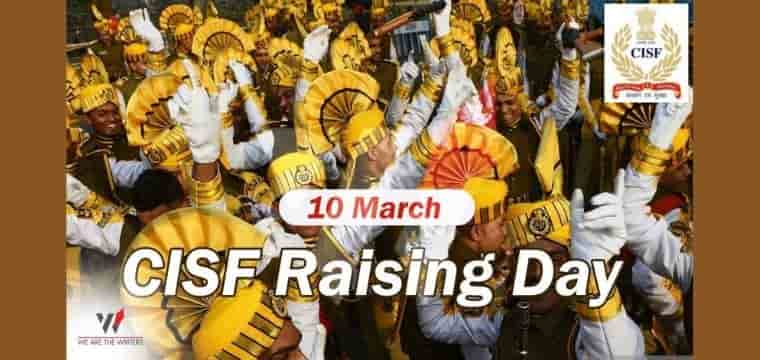 The Central Industrial Security Forces(CISF) raising day is celebrated on March 10 annually. It was set up under the act of the Parliament of India in 1969. CISF was created for the better protection and security of industrial undertakings in the country. The Central Industrial Security Force (CISF) was established with 3 battalions. Each battalion provided integrated security to the public sector undertakings (PSUs). However, it is no longer a PSU-centric force.
The CISF Raising Day (CRD) signifies the importance of security required by the critical industrial undertakings and sectors. Industrial places like nuclear installations, airports, power plants, heritage monuments, Delhi Metro Rail Corporation any many more require CISF in order to maintain easy workflow and secure surroundings for citizens.
The objective of the CISF is – Better protection and security of industrial undertakings in both government and private sectors in the country. This year marks the 52nd anniversary of CISF.
14 MARCH – List of Important Days in March 2021
Pi Day
On 14 March, Pi Day is celebrated around the world. Pi is a symbol used in mathematics to represent a constant. Pi, also known by the Greek letter "π," is a constant value used in math that represents the ratio of a circumference of a circle to its diameter, which is approx. 3.14. Not only that, but it is also Albert Einstein's birthday, so all together it's nothing short of a mathematician's delight.
The day was recognised in 1988 by physicist Larry Shaw as he organised a large-scale celebration at the San Francisco Exploratorium in the United States. In 2019, Unesco's 40th General Conference decided to observe Pi Day as the International Day of Mathematics.
Now, celebrated by math geeks all around the circumference of the world, Pi Day became a pop culture phenomenon, with several places partaking in the activities, antics, observations and all the pie eating they can. Pi Day gives math enthusiasts the opportunity to celebrate their love for numbers and the enigma that is the infinite pi.
15 MARCH – List of Important Days in March 2021
World Consumer Rights Day
World Consumer Rights Day is an annual occasion dedicated to highlighting the power of consumers and their rights for a fair, safe and sustainable marketplace for everyone. This event is coordinated by Consumers International, the membership organization for consumer groups around the world.
World Consumer Rights Day was inspired by President John F Kennedy, who sent a special message to the US Congress on 15th March 1962. In his words: "the right to safety, the right to be informed, the right to choose and the right to be heard."
For this year's World Consumer Rights Day, consumers join together to Tackle Plastic Pollution, with a highlight on the importance of sustainable consumption, the fight against plastic pollution, and the essential role consumers, and consumer advocacy can play in driving progress towards a more sustainable planet. This is a critical time in highlighting, addressing, and tackling plastic pollution as the global COVID-19 pandemic adds to the rise of single-use plastics including face masks, gloves, and food packaging.
Ramakrishna Jayanti
On this day the birth anniversary of Saint Ramakrishna is celebrated. Ramakrishna Paramahansa (1836 – 1886) was a religious leader and reformer, who was known to be very close to his followers and spoke with them about the vastness and beauty of the Hindu philosophy in a very simple language. Even to this day, he has lakhs of disciples across the world who follow the monastic Ramakrishna Order. Ramakrishna Paramhansa's chief disciple Swami Vivekananda had founded the Ramakrishna Math, which is associated with education, charity and social work.
This day holds great significance and therefore it is celebrated with much grandeur. Ramakrishna Mission organizes a number of programs in India and abroad. Since he was an ardent devotee of Goddess Kali, people worship Goddess Kali to pay tribute to Sri Ramakrishna. Other than this, people also do Guru Puja, Brihaspati Shanti Puja, Shani Graha Shanti Puja. All the branches of Ramakrishna Math across India hold spiritual discourses, speeches, and lectures on the life of the Swamy on this day.
16 MARCH – List of Important Days in March 2021
National Vaccination Day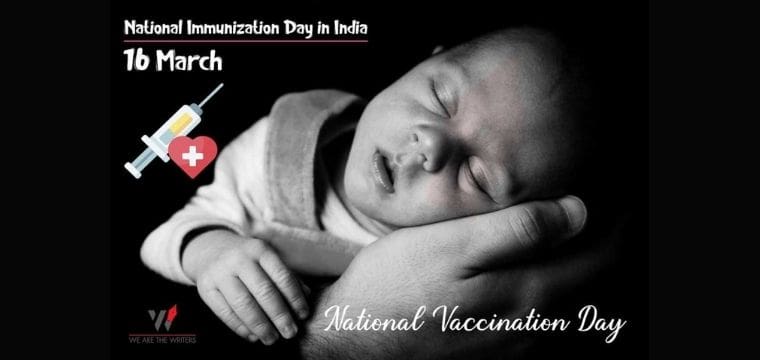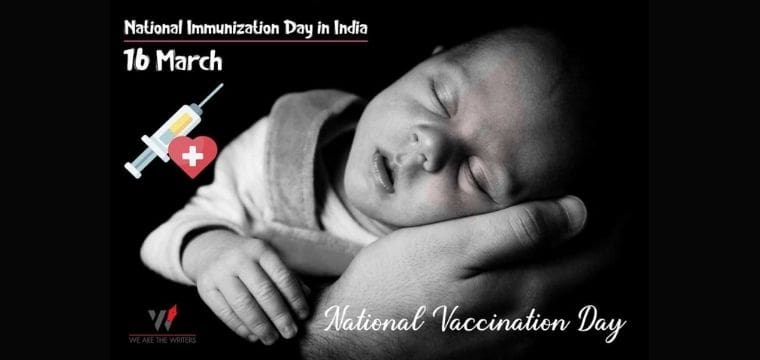 On 16 March every year, National Vaccination Day is observed in India which is also known as National Immunisation Day (IMD). It was first observed on 16 March 1995 when the first dose of Oral Polio Vaccine was given. It was an attempt to increase awareness for the eradication of polio from the planet earth. Now it is observed to convey the importance of vaccination to the entire nation.
This year, the National Vaccination Day is important as the country has started its biggest Covid-19 immunization programme early this year and has already crossed the 30 million mark. The COVID-19 pandemic has stressed on the importance of vaccinations, having caused more than 26 lakh deaths across the world. To march towards a Covid free India, this year's National Vaccination Day highlights the importance of timely vaccination for the good health of our loved ones. Vaccination is a crucial step towards stopping the spread of any disease or virus.
20 MARCH – List of Important Days in March 2021
International Day of Happiness
Since 2013, the United Nations has celebrated this day to recognize the importance of happiness in the lives of people around the world. The UN launched the 17 Sustainable Development Goals in 2015 to end poverty, reduce inequality and protect our planet which are the three key aspects that lead to well-being and happiness.
It is observed to recognize the relevance of happiness and well-being as universal goals and aspirations in the lives of human beings around the world and the importance of their recognition in public policy objectives. It also recognized the need for a more inclusive, equitable and balanced approach to economic growth that promotes sustainable development, poverty eradication, happiness and the well-being of all peoples.
The theme for International Happiness Day 2021 is 'Happiness For All, Forever' meaning that happiness is an important factor of a person's well being. The World Happiness Report 2021 focuses on the effects of COVID-19 on people's lives and to describe how governments across the world handled the pandemic.
21 MARCH – List of Important Days in March 2021
World Poetry Day
World Poetry Day is celebrated every year to recognise the unique ability of poetry to capture the creative spirit of the human mind.
UNESCO first adopted 21 March as World Poetry Day during its 30th General Conference in Paris in 1999, with the aim of supporting linguistic diversity through poetic expression and increasing the opportunity for endangered languages to be heard within their communities.
The observance of World Poetry Day is also meant to encourage a return to the oral tradition of poetry recitals, to promote the teaching of poetry, to restore a dialogue between poetry and the other arts such as theatre, dance, music and painting, and to support small publishers and create an attractive image of poetry in the media. It is an occasion to honor poets, revive oral traditions of poetry recitals, promote the reading, writing and teaching of poetry, foster the convergence between poetry and other arts such as theatre, dance, music and painting, and raise the visibility of poetry in the media.
22 MARCH – List of Important Days in March 2021
World Water Day
World Water Day is observed annually to raise awareness about the importance of freshwater and advocating for the sustainable management of freshwater resources, with a core focus of the observance is to support the achievement of Sustainable Development Goal (SDG) 6: water and sanitation for all by 2030. It was recommended to celebrate in 1992 at the United Nations Conference on Environment and Development (UNCED) in Rio de Janeiro and the first World Water Day was celebrated in 1993.
The theme of World Water Day 2021 is valuing water. The value of water is about much more than its price. If we overlook any of these values, we risk mismanaging this finite, irreplaceable resource. SDG 6 is to ensure water and sanitation for all.
This World Water Day aims to record and understand as many views as possible, so decision-makers are better informed and equipped to safeguard this human right for every person and every purpose. The United Nations World Water Development Report will be also launched including recommendations of policy direction to decision makers.
27 MARCH – List of Important Days in March 2021
World Theatre Day
Since 1962 World Theatre Day has been celebrated by ITI Centers, ITI Cooperating Members, theatre professionals, theatre organizations, theatre universities and theatre lovers all over the world on the 27th of March. This day is a celebration for those who can see the value and importance of the art form "theatre", and acts as a wake-up-call for governments, politicians and institutions which have not yet recognized its value to the people and to the individual and have not yet realized its potential for economic growth.
World Theatre Day was initiated in 1961 by the International Theatre Institute ITI. One of the most important of these is the circulation of the World Theatre Day Message through which at the invitation of ITI, a figure of world stature shares his or her reflections on the theme of Theatre and a Culture of Peace. Each year an outstanding figure in theatre or a person outstanding in heart and spirit from another field is invited to share his or her reflections on theatre and international harmony. The first World Theatre Day Message was written by Jean Cocteau in 1962.
28-29 MARCH – List of Important Days in March 2021
Holi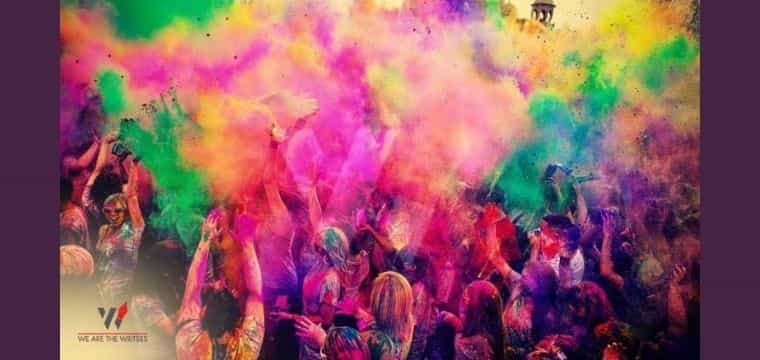 Holi is one of the most important festivals in India and is known as the 'festival of colors' by many. It is considered to be one of the important days in march 2021. The day is usually marked by people smearing each other with colors. Holi is celebrated on the full moon day in the month of Phalguna on the Indian calendar. It is also called the Spring Festival, as it marks the arrival of spring and formally brings the curtains down on winter. In India, Holi is the second biggest festival after Diwali and people of all states, belonging to all religions celebrate with great fervor.
This year amid the pandemic, Holi celebrations are most likely to be low-key as there are restrictions in some states like Maharashtra, Punjab, Karnataka, Gujarat, Kerala, Tamil Nadu and Madhya Pradesh, where infections have surged again. But don't let the pandemic spoil your Holi festive spirit. Indian festivals are unique as they can be enjoyed with family at home. This Holi, try to stay safe and big neighbourhood gatherings are best avoided.