It has been truly acknowledged that one idea, one invention can change the world forever. For years we have wondered whether Science is a boon or bane accounting to its merits and demerits but is there anyone among us who can live without the inventions that Science has gifted us with. Ranging from fans, AC, bulbs, phones, laptops, and refrigerator, to plenty other essentials which we utilize in our daily lives is a reflection of how far we have come in terms of Technology and Science.
Read our blog about: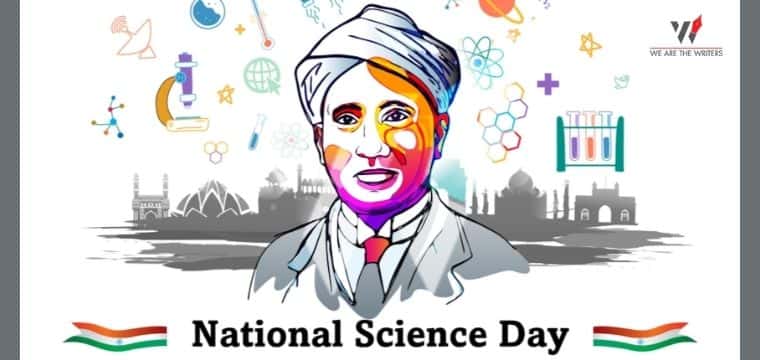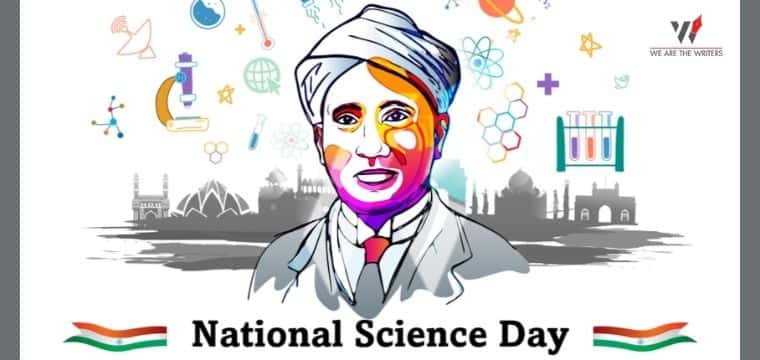 The Government of India and The National Council for Science and Technology (NCSTC) declared 28th February as the National Science Day. Every year, it is celebrated with a new, innovative theme. The theme for this year is Future of STI: Impacts on Education, Skills, and Work. National Science Day Activities are conducted on this day as a token of appreciation for area of sciences. Let us read more on National Science Day activities and National Science Day Quotes.
National Science Day is celebrated to give a huge tribute to Sir C.V. Raman and his discovery of 'Raman Effect'. It is celebrated to encourage the implementation of new scientific concepts and technologies for the development of science, while giving an opportunity to the people who are scientific minded and inclined towards becoming a scientist.
Mr. Chandrasekhar Venkata Raman was a famous Indian Physicist known for his great scientific career and his redeeming contribution to Optics and Acoustics. He was also awarded the Nobel Prize in Physics for the discovery of Raman effect in 1930. Raman effect or Raman Scattering is a phenomenon in which, when light traverses a transparent material, some of the light that is deflected changes in wavelength. He has a significant role in the celebration of National Science Day and National Science Day Activities.
---
Themes Throughout The Years
The theme for the National Science Day is changed every year adhering to the need of hour and its implications. This particular theme chosen for this year revolves around the motive of raising public appreciation and encouragement for the scientific issues involved and the impacts of science on education, skill and work.
2021
Future of STI: Impacts on Education, Skills, and Work.
2020
Women in Science
Read our Blog: Are men and women really equal ?
2019
Science for the People and People for the Science.
2018
Science and Technology for a Sustainable Future.
2017
Science and Technology for Specially Abled Persons.
Read our Blog about:
---
Significance of National Science Day
National Science Day is widely acknowledged and celebrated all across India. It's majorly celebrated in educational, academic and research institutions. In Schools and Colleges, massive number of students and teachers show up to honor the renowned Sir C.V. Raman and the discoveries made throughout the human history.
National Science Day is followed by a whole Science week to remember and honor the great scientists and their inventions. National Science Day activities include Radio, TV, and Public speeches based on scientific themes and concepts presented among the masses to raise awareness. It is mainly celebrated to promote the active participation of students and teachers in a science culture while memorizing the contribution of scientists. Let us read more on National Science Day activities and National Science Day quotes.
---
National Science Day: Why is it celebrated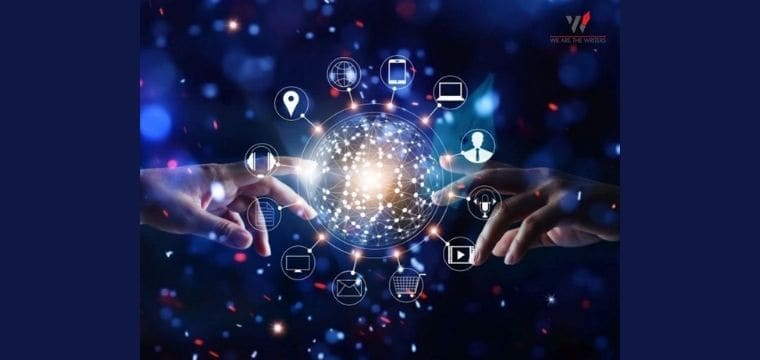 The main objective of National Science Day is to honor the contribution of Science, Inventions, and Scientists in the advancement of the world and its technology. It is an occasion to encourage and acknowledge the outstanding efforts in the area of science and technology while developing a scientific culture among the masses. It is celebrated to:
Encourage scientific thinking and scientific careers leading to better understanding of Science as a Subject among students.
Promote active participation of kids and students in scientific related activities
To recognize Science as an important subject for every aspect of life
To improve and encourage relations between scientists & students and Teachers & Student.
To teach common masses about the importance and contribution of scientists and their inventions to the world.
To promote intellectual and important values of science to create a science oriented culture.
To convey the importance of science and its application among the common people.
---
Sir CV Raman And His Discovery (Raman Effect)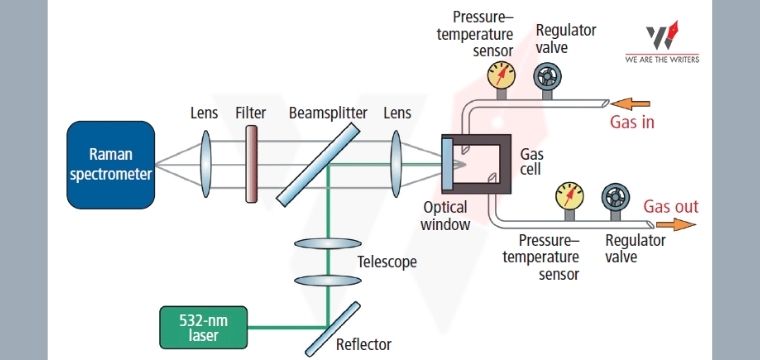 Sir CV Raman was born on 7th November, 1888 in Tiruchchirappalli, India. He was a renowned Indian Physicist whose work was globally known and appreciated.
He earned a Master's Degree in Physics at Presidency College, University of Madras, in 1907.
Eventually, he became a professor of Physics at the University of Calcutta in 1917 and began studying the scattering of light in various substances at the Indian Association for the Cultivation of Science.
He won a Nobel Prize in physics for his remarkable discovery of 'Raman Effect' in 1930 and the field of Raman spectroscopy came to be.
Raman Effect: Change in the wavelength of light that occurs when a light beam is deflected by molecules.
He received various Doctorates and Awards throughout his life but he was the first Asian/Indian and first non-white person to receive any Nobel Prize in the Sciences.
CV Raman died on 21st of November in 1970.
---
National Science Day Activities
In this section, we will read on the various national science day activities. Educational and technical institutions organize all kinds of activities to commemorate the contribution of science and its inventions. These activities are pretty important as it regulates the science culture in schools and colleges and through the help of National science day activities, awareness and importance of the National Science Day is conveyed to the students and teachers.
Science Fairs and Exhibitions at School and College
Schools and colleges organize such fairs and exhibitions to promote the participation of students in science related activities. Students are given projects and assignments to make science models related to different field to ignite the creative and scientific spark among them. For example: scattering of light in mediums, potato experiments, etc.
Quiz competitions
Quizzes based on science subjects, inventions and scientists are conducted among students to promote their knowledge regarding the technology field. Students are rewarded as per their efficiency and knowledge and hence, they are always excited to participate in such quiz activities.
Essay/Article writing competition
Most schools and colleges organise essay and article writing competitions where they have to write about their favorite scientists or inventions in descriptive language to win the competition.
National Museum Tours
Nowadays, a lot of educational institutions organize recreational tours to National Museum of the respected city for the students to teach them properly and visually about the area of sciences and its advancement. Planetariums are thoroughly enjoyed by the students as its visually appealing and interesting along with the informational audio which plays in the background for educational purpose.
Science Movie and Documentaries Screening
Screening of science movie and documentaries are organised at Schools and Colleges which are informative and educational in nature. Tech and Sci-fi movies are the new favorites of today's youth which develops an interest in science among them.
The aim and objective of all these events is to engage students with a variety of scientific concepts in a fun and interesting way.
---
National Science Day Quotes
Now in this section, we will read about the famous national science day quotes. Here are some famous and remarkable list of quotes from renowned Scientists and Physicists. By celebrating National Science Day, we are showing respect and dignity to Sir CV Raman and his wonderful discoveries along with thousands of scientists we're extremely grateful for.
"Without science, there is no change in the world".
"Science is nothing but perception". – Plato
"The good thing about science is that it's true whether or not you believe in it". – Neil deGrasse Tyson
"Science is not only a disciple of reason but also one of romance and passion" – Stephen Hawking
"Science and everyday life cannot and should not be separated". – Rosalind Franklin
"Nothing in life is to be feared, it is only to be understood. Now is the time to understand more, so that we may fearless". – Marie Curie
"The whole edifice of modern physics is built up on the fundamental hypothesis of the atomic or molecular constitution of matter". – C. V. Raman
"We need a spirit of victory, a spirit that will carry us to our rightful place under the sun, a spirit which can recognize that we, as inheritors of a proud civilization, are entitled to our rightful place on this planet. If that indomitable spirit were to arise, nothing can hold us from achieving our rightful destiny". – C. V. Raman
"It was my great good fortune, while I was still a student at college, to have possessed a copy of an English translation of his great work 'The Sensations of Tone.' As is well known, this was one of Helmholtz's masterpieces". – C. V. Raman
"I would like to tell the young men and women before me not to lose hope and courage. Success can only come to you by courageous devotion to the task lying in front of you". – C. V. Raman
"I feel it is unnatural and immoral to try to teach science to children in a foreign language They will know facts, but they will miss the spirit". – C. V. Raman
We hope that you have loved reading our blog on National Science day. We tried to bring out the importance of this day to you and also the theme for national science day for the year 2021, 2020, 2019, 2018 and 2017. At the same time, we have also highlighted the various national science day activities and the popular national science day quotes in our blog for your joy of reading. Go Ahead and Read More of Our Blogs.