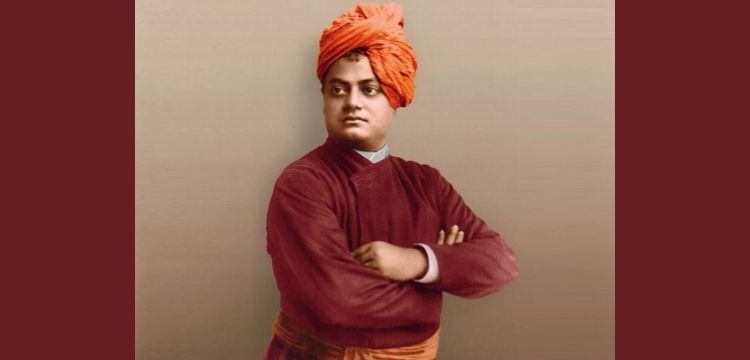 National Youth Day is celebrated annually on 12 January in India. This day is celebrated as National Youth Day since 1985 and marks the birth anniversary of Swami Vivekananda. The day of 12 January was chosen in order to honour the greatest spiritual and social leader, Swami Vivekananda, on his birthday. He always believed that the youth of India holds a vivid future for the nation. So, with their brilliance and vision, they are the future of the nation (Source: wikipedia).
A Brief History
In 1984, the Government of India (GOI) announced that in honour of Swami Vivekananda and his philosophy, his birthday will be marked as Yuva Diwas. Therefore, from 1985 onwards, Swami ji's birthday, 12 January, is celebrated as the National Youth Day in India every year. The idea behind National Youth Day is to inspire the young minds through the ideas and way of living of Swami Vivekananda.
The youth of the nation holds the future. And so, they should be motivated to work towards the development of India. Indian Youth Day aims to light the fire of inspiration that should burn in the hearts of youth. As they have the power, courage and potential to shape and change the future for a better, brighter tomorrow. 
How is it Celebrated?
National Youth Day is celebrated throughout the country. Schools, colleges and other educational institutes organise special programs for Indian Youth Day. Inspirational speeches, songs and parades become an interesting part of the celebrations. Few seminars and presentations can also be observed in many religious and educational places. The poetry reciting and essay writing competitions spread enthusiasm among the young creative minds.
The Ministry of Youth Affairs and Sports (YAS)with support of Government of India and a State Government organises a special Youth Festival that provides a platform for the skilful youngsters to showcase the talent they possess. This festival arranges programs such as dance, music, plays and so on.
National Youth Day Quotes – Swami Vivekananda Quotes
"Arise awake and stop not until the goal is achieved."
"Truth can be stated in a thousand different ways, yet each one can be true."
"Take up one idea. Make that one idea your life; dream of it; think of it; live on that idea. Let the brain, the body, muscles, nerves, every part of your body be full of that idea, and just leave every other idea alone. This is the way to success, and this is the way great spiritual giants are produced."
"The greatest sin is to think that you are weak."
"In a conflict between the heart and the brain, follow your heart."
"Dare to be free, dare to go as far as your thought leads, and dare to carry that out in your life."
"You cannot believe in God until you believe in yourself."
"Experience is the only teacher we have. We may talk and reason all our lives, but we shall not understand a word of truth."
"Take risks in your life, If you win, you can lead! If you lose, you can guide!"
"Neither seek nor avoid, take what comes."
Read More From Us: