Netaji Subhash Chandra Bose was one brave freedom fighter in the history of India's Independence Movement. And so, his birth anniversary, 23 January, is marked as Netaji Subhash Chandra Bose Jayanti to remember, and honour this great warrior. This courageous soul was the founder and head of Indian National Army – Azad Hind Fauj. He is very well remembered by the slogan he gave – "Tum Mujhe Khoon Do, Main Tumhe Azadi Doonga", meaning – Give me blood and I will give you freedom. Netaji Subhash Chandra Bose Jayanti is observed to be a public holiday.
Netaji Subhash Chandra Bose – A Brief Biography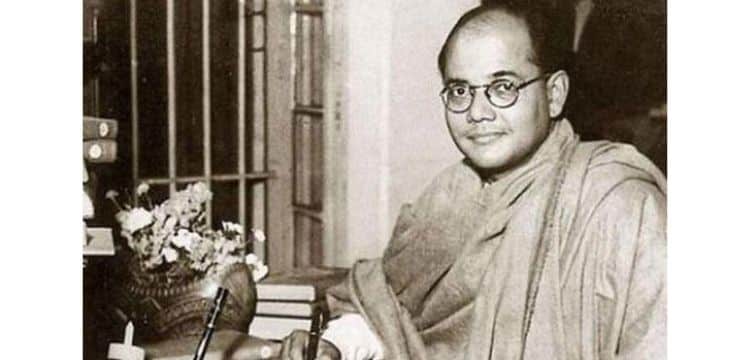 Netaji Subhas Chandra Bose was born on 23 January, 1897 in Cuttack, Orissa. His father, Prabhavati Dutt Bose was a successful advocate. Netaji had 13 siblings, with him being the ninth. He attended Protestant European School and then Presidency College. At the age of 16, Netaji was inspired by the works and teachings of Swami Vivekananda and Ramakrishna. Later, he got admission in University of Cambridge(UC), England and prepared for the Indian Civil Service. In 1920, he passed the civil service examination with the fourth rank. However, he soon resigned and came back to India (source:hindujagruti).
Netaji and Indian National Congress – Political History
Netaji Subhash Chandra Bose joined the freedom movement with the Non-Cooperation Movement with Mahatma Gandhi. He later followed the guidance of his mentor Chittaranjan Das. And started a newspaper – Swaraj. Netaji was also elected as the President of All India Youth Congress (IYC) and the Secretary of Bengal State Congress. In 1925, he was arrested. Moreover, he developed Tuberculosis in prison.
After his release in 1927, became General Secretary of the Congress party and worked with Jawaharlal Nehru. In 1938, Netaji was elected for the Presidency of the Indian National Congress.
Central Govt Announces Decision To Celebrate Netaji Subhash Chandra Bose Jayanti As 'Parakram Diwas' | Netaji Subhash Chandra Bose Jayanti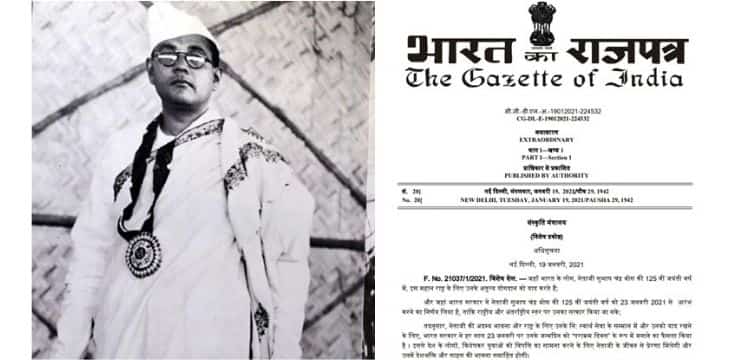 In a press release on January 19th, The Minister of Culture and Tourism Shri Prahlad Singh Patel announced that the Government has decided to celebrate Netaji Subhas Chandra Bose's birth anniversary on the 23rd January as "Parakram Diwas" (Day of Courage) every year (Source: HT).
He stated that "the yearlong celebrations to commemorate 125th birth anniversary year of Netaji Subhas Chandra Bose will formally commence on 23rd January" and will be held a "befitting manner at national and international level".
The decision has been taken to "honour and remember Netaji's indomitable spirit and selfless service to the nation" and "to inspire the people of this country, especially the youth, to act with fortitude in the face of adversity as Netaji did, and to infuse in them a spirit of patriotic fervour".
Netaji Subhash Chandra Bose Quotes | Netaji Subhash Chandra Bose Jayanti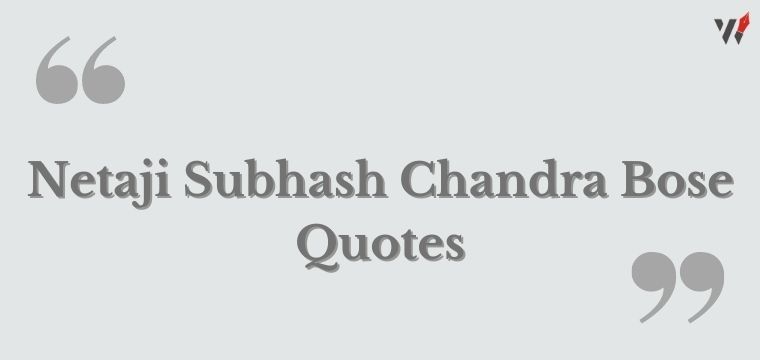 "It is blood alone that can pay the price of freedom. Give me blood and I will give you freedom."
"One individual may die for an idea, but that idea will, after his death, incarnate itself in a thousand lives."
"Freedom is not given, it is taken."
"Life loses half its interest if there is no struggle-if there are no risks to be taken."
"We cannot sit still because we cannot, or do not, know the Absolute Truth."
"Men, money and material cannot by themselves bring victory or freedom. We must have the motive-power that will inspire us to brave deeds and heroic exploits."
"No real change in history can be achieved by discussions."
"Soldiers who always remain faithful to their nation, who are always prepared to sacrifice their lives, are invincible."
"It is our duty to pay for our liberty with our own blood."
Read More From Us: