The upsurge of Korean dramas in the most viewed content has been remarkable in the last couple of years. If you haven't watched any k drama series yet, it's a good time to start. After the massive success of Squid Game, there is a compelling lineup of Korean drama series in 2022.
You may also like to read:
Best Korean Drama 2022
Our Blues
The k drama tells the stories of 3 people who are from different walks of life, on an island of Jeju. The star cast includes Lee Byung-hun ("Mr. Sunshine" and "Iris" fame), Shin Min-a ("Hometown Cha-Cha-Cha" ,"Chief of Staff" fame) and Cha Seung-won ("A Korean Odyssey", "One Ordinary Day" fame). Written by Noh Hee-kyung and directed by Kim Kyu-tae, the story will be well received like other dramas, "That Winter, The Wind Blows" and "It's Okay, That's Love".
Our Blues premiers on TBC.
Eve's Scandal
The incredible story of Eve's Scandal is about a 2-trillion-won (approximately $1.7 billion) divorce lawsuit that has put the entire nation in a state of shock. It has a solid scorpio and is expected to be a big hit with Seo Ye Ji, Park Byung Eun, Yoo Sun, and Lee Sang Yeob playing the main leads.
It is estimated to release in the first half of 2022 on tvN network.
Why Oh Soo Jae?
A fresh new romantic drama where a woman climbs on the ladder of success which is unethical. Her bad decisions lead her to this place in life. She meets a young man and falls in love with him. Love makes her change the course of her life and success and she starts loving herself.
See this for more romantic movies :
Beyond the Memory
Top Korean dramas list includes "Beyond the Memory" that is set in the 2040s telling the story of virtual reality and what the future holds. The most romantic love story with selfless sacrifice, where a man who continues to live in agony after the death of his wife because of cancer. He receives mail that enables him to reunite with her if he abandons his body.
Cast: Shin Ha Kyun, Han Ji Min, Lee Jung Eun, And Jung Jin Young
The story will show a world where there is no death and one lives forever. tvN will premiere this show in 2022
The Seo Hyun Jin, Bae In Hyuk, Hwang In Yeop film will air in the early mid 2022 on SBS.
Tomorrow
After 3 years of being jobless, a man named Choi Joon Woong attempts suicide. Upon reaching the bridge, he realises there is someone else also trying to do the same. While convincing the other person to not take their life, they both fall off the bridge but get saved by the crisis management team.
Without giving away the whole story, just like you to know that things come back full circle in Choi Joon Woong's life where he almost ended it. The show stars Rowoon, Kim Hee Sun and will be released in January on MBC.
Monstrous
"Hellbound" creator and the writer of "Money Heist" is back with a supernatural thriller. Produced by top production house Studio Dragon with Yeon Sang-ho.
Monstrous will premiere on tvN in 2022.
See this 2021 playlist :-
A Superior Day
The upcoming korean drama is based on the namesake webtoon, A Superior Day is the story about a father whose daughter has been kidnapped by the serial killer living next door. He has to kill the kidnapper in order to save his daughter. Ha Do Kwon, Jin Goo, And Lee Won Geun play the primary characters of the show that will premiere on OCN in mid 2022.
Going to You at a Speed of 493 km
The title is obvious but does full justice to the genre of the film. The "sports romance drama" is about a man and a woman playing mixed doubles in badminton. The Park Ju Hyun And Chae Jong Hyeop film will premiere in early-mid 2022 on KBS network.
Chaebol Family's Youngest Son
Based on the namesake web novel "Chaebol Family's Youngest Son" is the story about a man who has served a family for over 10 years and was killed on false charges of embezzlement by the conglomerate family (Sunyang Group).
He takes a rebirth in the same family as their youngest son and plans to take revenge by taking over their empire. The talented cast includes Song Joong Ki, Shin Hyun Bin in pivotal roles.
The show is estimated to air in the first half of 2022 on JTBC.
Snow White Must Die
The mystery drama is based on a best-selling namesake German mystery novel. The story shows a chain of events happening in a decaying village as a result of the ugly practices of humans.
Cast: Kim Bo Ra, Byun Yo Han and Go Bo Gyeol
The streaming network is not yet known but it will air in 2022.
Ghost Doctor
The plot of this k-drama is spellbinding, where a genius but arrogant and selfish doctor named Cha Young-Min gets involved in an unconventional case. Upon treating the case, his spirit possesses the body of another doctor.
To make it more interesting, the 2 doctors are completely opposite of each other, their medical expertise, personalities, perspectives and lives are vastly different from one another.
Cast: Rain, Kim Beom, Uee, Son Na-Eun, Kim Jae-Yong and Lee Tae-Sung
The K drama releases on January 3, 2022 on tvN
Related Genre movies :
Best Korean dramas on Netflix 2022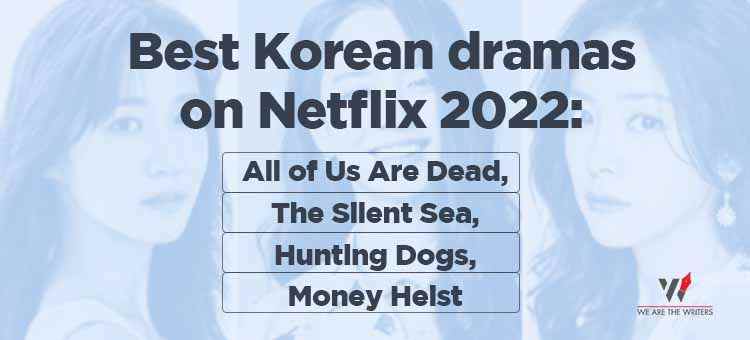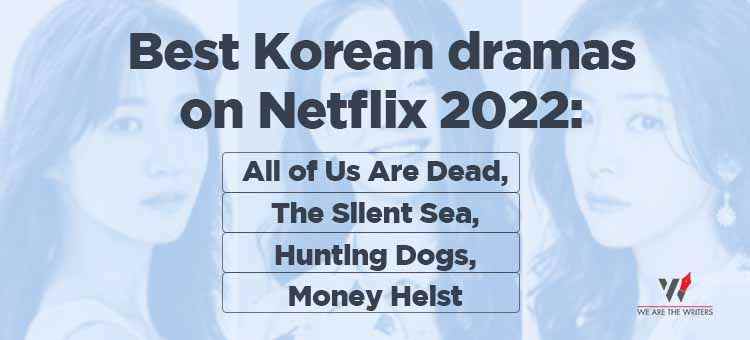 All of Us Are Dead
Inspired by the webtoon named "Now At Our School" the drama shows a group of high school students confined in their school. The reason; a zombie virus outbreak. The drama with a compelling theme about a zombie apocalypse is more than what young stars can ask for. Produced by JTBC Studios it will be an international break for Yoon Chan-young ("Do You Like Brahms?", "Doctor John" fame) and Cho Yi-hyun ("Hospital Playlist," "School 2021" fame).
The show premieres on JTBC and Netflix in January 2022
Bulgasal: Immortal Souls
The writers of "The Guest" are back with a historical-fantasy k drama, "Bulgasal: Immortal Souls". It could easily be one of the best Korean dramas on Netflix.
The plot of the film is about the country's traditional folklore about mythical immortal creatures. The series is unique as it is a mix of various genres and the stellar cast including Kwon Nara, Lee Jin-wook and Gong Seung-yeon.
The series is running on tvN and Netflix and will come with more interesting episodes from January 2022.
The Silent Sea
It's the most promoted and recommended show after you have watched Squid Game. The show is a sci-fi mystery thriller and is executive produced by Jung Woo-sung. The show has accomplished actors like Gong Yoo ("Goblin," "Train to Busan" fame), Bae Doona ("Kingdom," "Stranger" fame) and Lee Moo-saeng ("The World of the Married," "Designated Survivor: 60 Days" fame). It premieres on December 24 on Netflix.
Suriname
The list of best Korean dramas on Netflix is incomplete without mentioning Suriname. The crime- thriller drama is based on real life incidents about a National Intelligence Service-led mission. The goal of the mission is to capture a Korean drug lord in Suriname.
Actors like Ha Jung-woo ("The Closet," "Lovers in Prague" fame), Hwang Jung-min ("Hush," "Deliver Us From Evil" fame), Jo Woo-jin ("Mr. Sunshine", "Chicago Typewriter" fame) and Yoo Yeon-seok ("Hospital Playlist", 'Mr. Sunshine" fame) will be the primary cast of this show. If you loved "Narcos", you should not miss this one.
The show will premiere on Netflix in 2022
Hunting Dogs
Another story inspired by a namesake webtoon, Hunting Dogs falls under the genre action noir where three men entangle their lives even more when they try to relieve themselves from a debt.
Director Kim Joo Hwan of "Midnight Runners" and "The Divine Fury" fame is the writer and director of the drama. The cast includes Woo Do Hwan, Kim Sae Ron, Lee Sang Yi, and Heo Joon Ho.
Netflix will air Hunting Dogs in 2022.
More from Netflix :
Money Heist (Korea)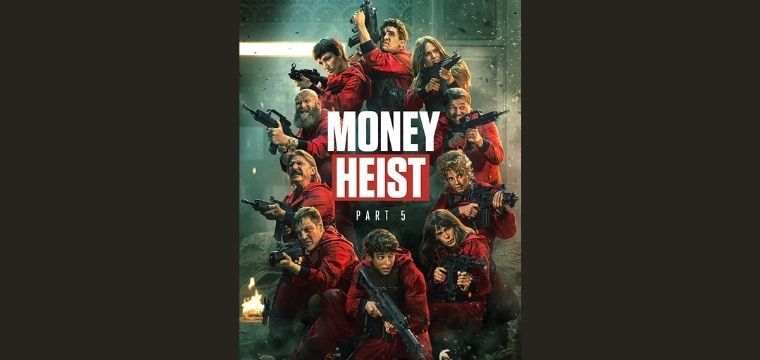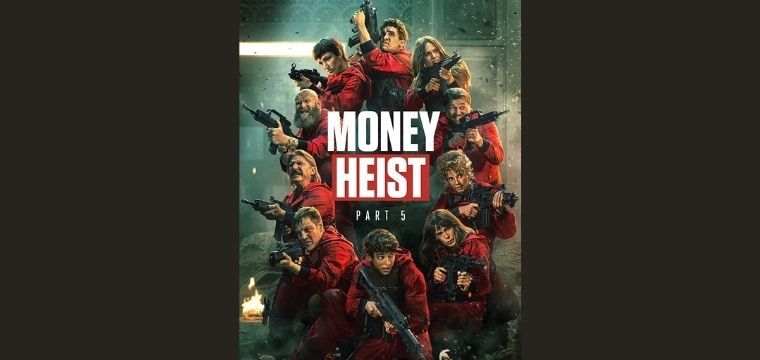 Another namesake, Money Heist is an upcoming crime drama genre series. It is directed by Kim Sung-ho and written by Ryu Yong-jae.
The Netflix original series stars Yoo Ji-tae, Park Hae-soo, Jun Jong-seo, Lee Won-jong, and Park Myung-hoon and Lee Kyu Ho
It will air in the second half of 2022 and will be one of the best Korean dramas to watch in 2022.
Money Heist Korea (TV Series 2022– ) – IMDb
Love War
The mind pondering drama is about a man and a woman who express their disbelief in love as they fail to trust the opposite gender.
The story goes on to show what true love means and the whole process of understanding the other person.
Cast: Yoo Teo, Kim Ok Bin, kim Ji Hoon And Go Won Hee
It will air on Netflix in 2022.
Watch more from Netflix :-
End Note
The list featured the most anticipated best Korean drama 2022. Top Korean dramas like Squid Game have sealed their names in perpetuity for generations and went on to become the biggest show on Netflix ever.
With the list of top Korean dramas to watch, join the adventure of powerful content in 2022.