Technology is growing at a rapid pace. Many areas of human life have improved due to the advancement in technology. The way we travel, work and interact, everything is altered for goodwill now. Likewise, our home space is also evolving with technological advancement.
Nowadays, we have best smart home devices that will make our life much simpler than they used to be. The main motto of smart home devices is to ease human life. They also help users to increase the protection of home space. Due to this, people are keenly looking forward to installing smart home devices in their homes.
The most famous and everyone's favorite smart home device is the smart home speaker.  A study on smart device sales shows that 98 Million units of smart speakers are bought by people by the end of 2019. It can be said that smart home speakers have made mankind turn their heads towards smart home devices.
After the success of smart speakers, many smart home devices have been launched by companies. People also have started showing interest towards smart home devices. Research shows that by 2025, the revenue of smart home devices will be more than $170 Billion. It is assumed that by the same time, 400 Million households will have installed smart home devices.
How to Set Up a Smart Home?
When you look superficially the concept of a smart home can be very intimidating. But if you take a closer look and see how to set it up, the process of setting up a smart home is very easy. You just need a device, smartphone, internet connection and a corresponding app. To clarify, we explained the process of installing Smart Home Devices below.  
Step 1: Choose a device
There are many smart home devices available in the market right at the moment. But not every house needs all of the devices. You may have a need, and to fulfil the need you may rely on a smart device. Discuss with your family or think of yourself to choose a smart device. Once you have chosen it, buy it from an online or offline store.
Step 2: Internet connection
To set up a smart home, a Wi-Fi connection is a must. Make sure to have it. Also if you are planning to operate the device from many kilometres apart. Then your mobile must have a stable internet connection.
Step 3: A Companion app
Every device has a companion app. Download it to operate the device using the mobile. If you have more than one smart home device, you can use an app like Google Home to control the smart device.
And Voila! You have set up your device. Now you can read the manual that comes along with every device to know in depth. Stay calm, if you get it wrong the first few times. You will learn to operate it eventually. If you are tech-savvy, the entire process will be a breeze for you. 
You may also read our blog:
Cool gadgets that are mind Blowing 
Best Smart Home Devices
The below-mentioned list of smart devices is the best in the market.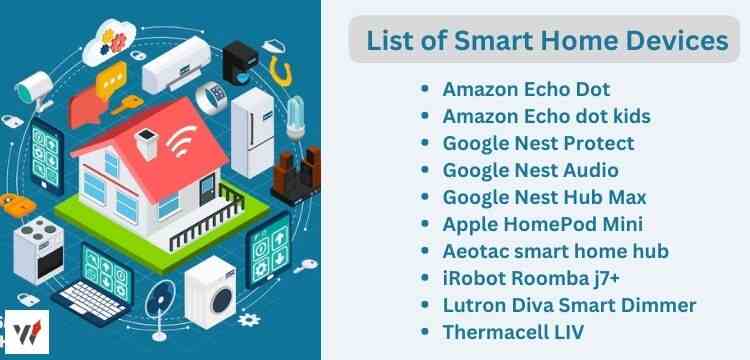 Amazon Echo Dot with Clock (5th Gen)
It is one of the best devices available on Amazon. It continues to be on the list because of its amazing features. A spherical shape device you can place on a table. Then, all you need to do is give voice commands and it is going to fulfill them. Just say, "Alexa, set alarm for 6 AM". It will do it. Likewise, you can pass various commands including playing music, audiobooks, operating lights and so on. The audio quality of the 5th Gen is excellent. This can work as an amazing music player for you. 
It will also display the time. It also can sense the room temperature. So if the Air conditioner is on, if the room temperature reaches a certain temperature, Alexa will turn it off. This is called Alexa Routine.
It is a matter over-thread device. It can be linked with all Alexa smart home devices and also other devices. You can operate it via the Amazon Alexa app. Since it is a matter over thread it can be also operated using apps like Apple Homekit and Google Assistant. With all the latest features in it, it is one of the best smart home devices to buy in 2023.
Amazon Echo Dot Kids (5th Gen)
Echo kids almost have the same features as the original Echo dot. This comes in different designs. The outer fabric will have an animal resemblance. There are Owl and Dragon. You can go for one as per your kid's wish. Echo dot kids look very cute. The build of Echo dot kids is harder than the adult one. Because kids may drop it many times. It also has a temperature sensor, which will help with Alexa's routine.
The audio quality is top-notch. With a two years warranty, the Echo dot also has parental controls. Amazon kids+ subscription is also available for Echo dot kids owners. This provides the Echo dot kids with some features like Disney music station. You can create cartoons or avatars with your kid's face and a lot more that will entertain kids. Overall it is a good investment for kids' rooms. Thus, it is on the list of the best smart home devices.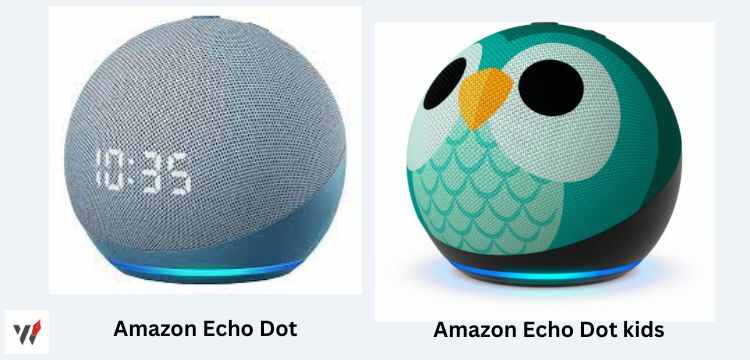 Google Nest Protect
Nest Protect is a smart home device that will detect smoke and carbon monoxide. You can get it from the google store and install it. If smoke and carbon monoxide is detected a notification will be sent to your mobile You can take the necessary measures.
Smoke will be formed in the case of any fire accidents. Nest Protect will sense it and send a notification to your mobile. You can take any necessary measures to avoid further damage.
Carbon monoxide is formed when there is no ample oxygen to produce Carbon dioxide. This is majorly due to the combustion and sometimes due to plants. This is a colourless and odourless gas. When carbon monoxide is at a lower level, it can trigger hallucinations and panic attacks in humans. At excessive levels, it can even cause death. Hence a CO detector is a must-have at home. Once CO is detected, you will be sent a notification. You need to ventilate the room immediately.
If you are living beside a forest or nearby industries, especially automobile. Nest protect is a must-have for you. Hence it is one of the best smart home devices to buy in 2023.
Google Nest Audio
Google Nest Audio is a smart speaker. It is an affordable smart speaker. It retails for $100. It offers great sound quality. It is in rectangular shape. It is available in many colour variants with fabric. The variants are charcoal, chalk, sage, sand and sky. It has a rubber base, which will hold it with a grip. It will prevent the speaker from falling. It has LED lights which will be on while you interact with it. The outer build of the device looks cool.
It is connected to the google assistant app. You can give voice commands to it. The speaker is built with an aluminium frame. It has a tweeter and a mid-woofer. It can hit you with high pitches and also the low pitches do not go unnoticed. It is a great smart speaker to invest in.
In addition, it can also take the voice command and control other google smart home devices. There is a subscription service called Google Aware Service. It will cost $6 per month. This subscription can enable the speaker to be used as a safety device. It can sense glass breaks, smoke and so on. Thus, this is one of the best smart home devices to invest in.
Google Nest Hub Max
Yet another smart home device from google. It resembles a tablet. It has a 10-inch frame with a smart screen. The LCD screen is very bright and vibrant. It is provided with a stand to hold it. It can help homemakers to maintain their homes easily. They can be used to read recipes, play YouTube videos and hear songs. It is also used as a digital photo frame. There is a feature called Ambient EQ. This will enable the device to adjust the screen brightness according to the light in the room. It will make it look like a physical photo.
The quality of the video and audio of the device is top-notch. They will also take up voice commands via Google Assistant. You can also control other smart home devices using this. There is a 5.6 MP camera. It can act as a security camera. There is a microphone as well. You can disable the camera and the mic whenever you want. In all, it is a great smart home device to own.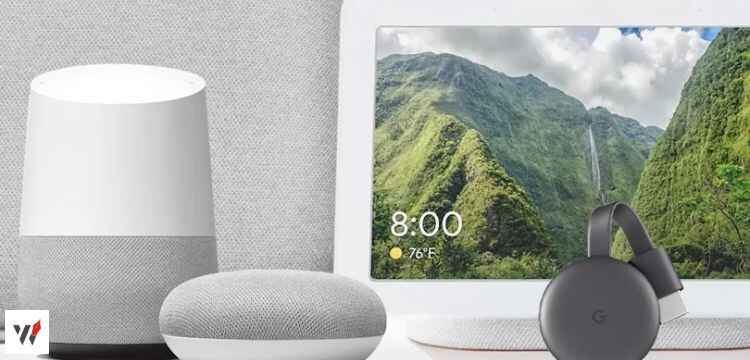 Apple HomePod Mini
It is a smart speaker from Apple. In fact, it is the only speaker that Apple has launched. You can control it with the Apple Homekit app. It looks like the Echo dot. It is spherical in shape but the top is flatter. It has a rubber base and a fabric cover. It is available in two colour variants. One is white and the other is space grey. There are buttons to control the speaker. It can take up voice commands. It can also control the other smart home devices in your home.
It is a must to create the best smart home system. It can enable you to message your family members. Since it is from Apple, your privacy is secured.
You can address Homepod Mini as Siri. It will respond quickly. It can also pair up with AirPods and Apple watches. You can pass some information through this speaker in your home. It is built with a tweeter and a woofer. The audio quality is impeccable. With these amazing features, it is one of the best smart home devices of 2023.
Aeotec Smart Home Hub
It is a Hub. It acts as a hub that connects almost all smart home devices. It is compatible with Philips, Z-Wave and many more. This device is cuboid in shape. It has LED lights. If it is green, it will indicate when everything is working right. If it is blue, there is an issue with the internet connection. If it is red, there is some hardware issue. It comes with one year warranty and gives lifetime support. There is no need to subscribe. It is very easy to install as well.
Since Samsung discontinued Smartthings, many people were not able to set up a DIY smart home space. Aeotec came as a saviour for this issue. It is a must-have smart home device. This can make the smart home dream happen.
iRobot Roomba j7+
It is a robotic vacuum cleaner. Roomba looks like a button. The height is 13.5 inches. It comes with sweeping brushes. It also has two wheels and many sensors. There is a LED light that will be lit in the path of the robot. There is a dust bag as well. The sensor it has will be able to detect the obstacles in the path and will not run over them. Even clothes and cords will be detected.
Roomba comes with PrecisionVision Navigation Technology. It promises to even clean out the pet's poop. The feature is called Pet Owners Official Promise (POOP). This claims to not run over the pet poop but clean it properly. If Roomba you have failed at this, the company has promised to replace the device for free in the first year. It is also compatible with Alexa and Google Assistant. Hence it is one of the must-have smart home devices to buy in 2023.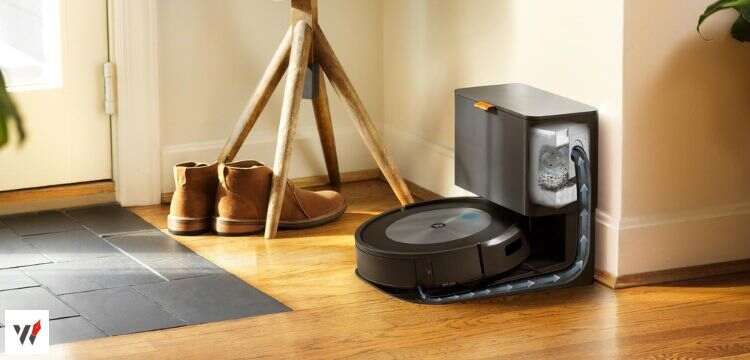 Lutron Diva Smart Dimmer
It is a smart light controller. The switch looks like a normal switch with a slider on the right side. You need to slide it up and down to adjust the brightness. With this, you can control the entire lighting of the house. It is a very useful device for the home. The only con of this device is that you cannot operate this without Lutron Caseta Smart Hub. It has a very sleek-looking design and is neutral in colour that will go with almost all types of interior. It is one of the best smart home devices to invest in 2023.
Thermacell LIV
Pests and mosquitoes can be annoying. If you have a nice garden, but pests are not allowing you to enjoy the garden space then you need to install this. One set comes with 3 repellers. These repellers are cylindrical in shape. It can be ground-mounted or wall-mounted. Each repeller is 9.5 inches in height and 3.5 inches in radius.
The repeller basically works by spraying a chemical called Metofluthrin. This chemical has shown effective results as a mosquito repellent. It can also avoid pests. It comes in a cartridge. The cartridge has to be loaded in the repeller. This chemical will be sprayed to avoid pests. The repeller can spray the chemical for about a 20-foot distance. Each cartridge will last for about 40 hours. Install the LIV app on your mobile. With which you can control the repeller. The app will track the hour's cartridge is being used. It is one of the best smart home devices to install in your garden.
Conclusion
If you are someone who needs help maintaining your house. If yes, then you need to do smart home automation. These devices can help you to ease your lifestyle. It is very easy to operate these smart home devices as well. Just buy your favourite one and install them. Then, download the companion app. Then, connect them to a stable internet to use them. Numerous smart home devices are available in the current world. We have listed the best smart home devices in this article. Choose one based on your need. Install them and make your space trendy and comfortable.
FAQs
What are smart home devices?
Smart home devices are appliances that will help to control some appliances like lights, thermostats and many more. It will make it easy to live in the home.
What are the smart home devices that are available now?
Numerous smart home devices are available now. They are smart speakers, smart cars, smart thermostats, smart doorbells, smart locks, smart refrigerators and so on.
Are smart homes affordable?
It is not an affordable option. It is considered mid-luxury. Some smart home devices can be affordable meanwhile some can be very expensive. You need to plan your budget and then install them.
Are smart home devices very complicated to use?
No, they are very easy to use. Just install them and download the companion app. Use them right off the bat. You also need to have a good internet connection.
Do we need to drill many holes to install smart home devices?
Absolutely not! These smart home devices come with their own holder. Hence there is no need to drill holes in your home.