What is the best medicine in the world? It's a simple answer if you ask us— Laughter. It makes everything better. You can tackle a rough day with laughter. You become stress-free and look at the brighter side of life.
A dose of laughter makes you feel better. Now, what can you do to get a fit of laughter and enjoy some family time? Watch TV! True, it is known (infamously) as the Idiot Box, but then we cannot deny that we need the TV to be abreast with information and entertainment. And you know what rings as the perfect channel for comedy series— SAB TV!
SAB TV (*) , now known as SONY SAB, is one of the most popular channels in India. It has its reputation as the 8th most-watched channel across India. It is a notable accomplishment given that SAB TV is known as a comedy-specific channel. The Gen Z might not remember the classic SAB TV shows and SAB TV Serials like Yes Boss, Office-Office, and several others.
But these shows were the big hit of their time. And let us make one thing clear- these shows were the ultimate pack of their times. You do not pitch these with some generic soap opera or any other TV shows. By that standard, you all need to know the legacy SAB TV carries and the present. And most importantly, you get to know about the 10 popular shows on SAB TV.
Keep on reading to know the popular SAB TV Shows and SAB TV Serials to know more!
---
SAB TV
SAB TV is an abbreviated form of Sri Adhikari Brothers. The channel was established in 1999 by the brother duo Gautam and Markand Adhikari. The company carries a legacy of over three decades in terms of providing content in different languages. The brother duo was also the producer behind the popular Hindi sitcom— Shriman Shrimati. They initially introduced SAB TV as a comedy channel (Hindi-language channel). After that, SAB TV (*) got acquired by Sony (in March 2005) and became SONY SAB. The TV channel went from a comedy-centric channel to a TV channel that focuses on general entertainment.
SONY SAB, with its new makeover, aims at 'Unlocking Happiness in Every Heart'. The same motto gets reflected through its brand slogan: 'Khushiyon Wali Feeling'. The channel creates fun-filled shows that can be enjoyed by the family together. The same feeling resonated in its earlier slogan that had a family time feeling at its core— 'Asli Maza SAB Ke Saath Aata Hai.'
---
Yes Boss | SAB TV SHOWS | SAB TV SERIALS
'Yes Boss' is one of the classic SAB TV serials that made a permanent room in our hearts. The show was a front runner for SAB TV during its launch in 1999. 'Yes Boss' was one of the SAB TV shows that helped this channel achieve its highest rating.
The story revolves around Meera and Mohan, a couple who hides their relationship status. Vinod Verma, the boss, finds his wife, Kavita irritating, and is smitten by Meera.
Meera and Mohan Srivastava work in an Ad company- Adcraft Ad Agency. Meera is the creative director, while Mohan is a Junior Visualizer. Their boss, Vinod, is the Managing Director of the Ad agency. Vinod is under the impression that Meera is married to some old guy(Bunty) and not Mohan and flirts with Meera. Also, Vinod gets irritated with her wife Kavita and hates the friendship between her and Mohan.
The whole serial is about Mohan keeping Vinod away from Meera and Vinod. Watch this one of a kind SAB TV serials to see how Mohan irritates Vinod.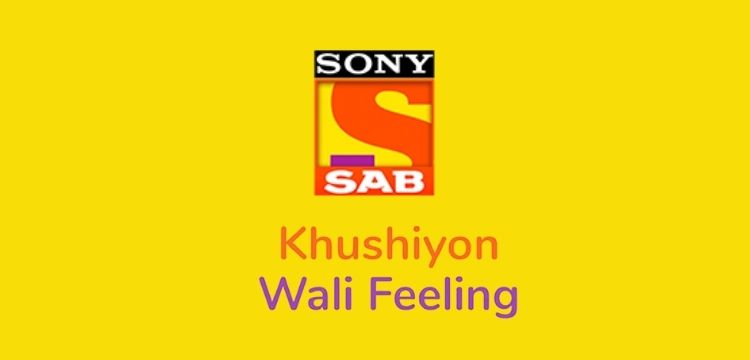 ---
Office Office | SAB TV SHOWS | SAB TV SERIALS
One of the Classics that everyone talks of till this date is Office-Office. The show cannot lose its relevance even now. You need to watch this show to know the beauty of satirical takes on corruption. Isn't this what we face even today? Government institutions that take an eternity to process your request or applications. The only push to get your work done is through bribing. But even then, the task will remain an unfinished business.
The story of this TV show revolves around a man Mussadi Lal Tripathi portrayed by Pankaj Kapoor. He needs to get his work done, but there's a problem, the office is full of corrupt and lazy people. He keeps on being waited on by Usha Ji, who either talks to her relatives on the phone or does minimal household work. Also, at times, she makes Mussadi do some of her work. Then there's Bhatia Ji, who loves food. And other characters like Pandey Ji, Shukla Ji, and Patel wish to derail Mussadi from coming back and complaining about the error.
The whole show is a must-watch for witty jabs and performances of the actors. This is undoubtedly one of the best SAB TV shows and SAB TV serials that was telecasted.
---
Lapataganj | SAB TV SHOWS | SAB TV SERIALS
SAB TV knows how to adapt crafted stories into SAB TV shows and SAB TV Serials. Laptaganj lives on as a television serial based on works by Sharad Joshi. The stories deal with the realities of Indian society mixed with the power dose of satire. Given the initial inclination of SAB TV towards comedy-drama, Laptaganj remains one of the most enjoyed SAB TV Serials (*).
Laptaganj is a village which deals with situations and how they deal with them. Lapataganj is one of the successful shows of SAB TV with brilliant acting and plot. Also, it has won several awards for best serial in comedy series and for acting as well.
---
F.I.R | SAB TV SHOWS | SAB TV SERIALS
We won't believe it if you say that you haven't heard of the show F.I.R. It is one of the massive hit SAB TV shows that captivated its audience from the start. The story is about a police station called Imaan Chowki situated in Ravanpur. Chandramukhi Chautala is a daring police officer of Imaan Chowki, who, with her subordinates, tries to solve cases as they come. Her troop consists of Head Constable Gopinath Gandothra, Constable Mulayam Singh Gulgule, and Constable Billu. Together, they solve any unusual case, even if they have nothing to do with the police.
The iconic Haryanvi tone of Miss Chautala makes a fun impression on the audience. Gopi's weird Hinglish jumble and Gulgule getting slapped by Miss Chautala are the highlights of the show. Also, the complaint makers had a distinct dialogue tone which made the show more interesting.
Revisit the fun show to get your fixed dose of laughter.
---
R.K. Laxman Ki Duniya | SAB TV SHOWS | SAB TV SERIALS
Are you familiar with the 'common man'? We are talking about the famous comedy sketch series by R.K. Laxman! The renowned author and cartoonist have adorned the 'You Said It' comic section of Times of India. The comic strip discussed the troubles and questions of people in the country. Comedy is a great way to throw jabs at what happens around us most subtly. R.K. Laxman ki Duniya is based on the work of R.K. Laxman. The common man sees everything, from the unfairness of the world to happiness. The man also stays the same when he goes through it all. The serial represents the aspirations and the life of the Indian man.
The show consists of 353 episodes, which you can watch on the SAB platform.
---
Tarak Mehta ka Ooltah Chashmah | SAB TV SHOWS | SAB TV SERIALS
There is no way to have not heard of Tarak Mehta Ka Ooltah Chashmah. The show is big enough of a reigning name in the comedy sitcom slots in India. Tarak Mehta ka Ooltah Chashmah originated from a weekly column titled "Duniya Ne Undha Chashmah" written by Tarak Mehta for Chitralekha magazine. Tarak Mehta Ka Ooltah Chashmah, to this date, is the longest-running comedy sitcom in India. The show has a huge fan following and has its shares of guest appearances of prominent names in the industry. The TV serial revolves around Jethalal, Tarak Mehta, and other families living in the Gokuldham Society.
Jethalal, with his happy going Gujarati family of four people- father, Champaklal Gada, wife Dayaben, and son Tipendra (Tappu) reside in the Gokuldham Society. He runs Gada Electronics, an electronics shop, for a living. The essence of being a Gujarati gets reflected in their lifestyle. However, Jethalal has a crush on his neighbor Babita Iyyer and always tries to impress her. Babita Iyer is Krishnan Subramaniam Iyer's wife. The pair is one of the lead characters of the serial. Mr. Iyer is a scientist, while Mrs. Iyer used to work in the film industry.
Jethalal has his best friend Tarak Mehta to help him out of his troubles. Tarak Mehta is a writer and a 'fire brigade.' Not literally, Jethalal calls him his 'fire Brigade' as his best friend always takes him out of countless troubles. There's one thing that Tarak dislikes- the diet food his wife Anjali makes. Oh btw, Tarak Mehta narrates the show!
Just like his best friend Tarak, Jethalal also has a bickering partner- Aatmaram Tukaram Bhide. He is a teacher who lives with his wife Madavi and daughter Sonalika(Sonu). Bhide thinks of Tappu as a notorious kid and fears that he may marry Sonu.
Roshan Singh Harjeet Singh Sodhi is another resident of the Gokuldham Society. He is a jolly mechanic living with his wife Roshan Kaur Sodhi and son Gurucharan Singh Sodhi (Gogi). There is a doctor on the premises too- Dr. Hathi, who lives with his wife Komal Hathi and son Gulabkumar Goli Hathi. The trio loves eating. The society also has a bachelor reporter- Popatlal, looking for his soulmate but has tough luck finding love. The Gokuldham Society also has its grocery shop run by Abdul. Jethalal and his friends often meet up at Abdul's shop to have soda and do a bit of chit-chat.
Apart from the prominent character, Jethalal has two helpers for his store- Nattu Kaka and Bagheshwar. He shares a good bond with them and often looks out for them. Every day is joyous at Gokuldham Society because it has Tapu Sena, the life of the society. Tapu, along with his friends Sonu, Goli, Gogi, and Pinku, creates fun events for everyone to enjoy and participate in.
The involvement of diverse cultures and new stories every day makes this show a fun watch. Tarak Mehta Ka Ooltah Chashmah is on its 3137th episode, and we hope that they keep spreading smiles everywhere. It is one of the most popular SAB TV Serials on the platform.
---
Chidiya Ghar | SAB TV SHOWS | SAB TV SERIALS
Chidiya Ghar is another classic sitcom series aired on SAB TV. Don't be surprised about the name. The name of this show is quite different from the others, and it suits the show perfectly. Kesari Narayan named his house 'Chidiya Ghar' after his late wife Chidiya Kesari Narayan. The fun part of the show is that every member in the house has names that resemble animals. Moreover, they possess the traits that resonate with their animal name.
Kesari Narayan lives with his three sons(Ghotak, Gaumukh, and Kapi), their wives(Koyal, Mayuri, Chuhiya), grandchildren(Gillu, Gaj, Machar, Makhi), daughter and son-in-law (Maina and Totaram), sister(Billo), servant (Gadha Prasad) and his wife (Naagin/Markatti), and brother (Mendak Prasad).
Kesari Narayan teaches his family valuable life lessons through idioms, which later become incidents. The family learns from their mistakes and understands the values that Kesari tries to teach them. Chidiya Ghar is undoubtedly one of the most loved SAB TV Shows. Watch it to make your family TV time filled with fun and laughter.
---
Badi Dooooor Se Aaye Hai | SAB TV SHOWS | SAB TV SERIALS
Badi Dooooor Se Aaye Hai is a fictional comedy-drama that revolves around the Ghotala family and their mission. The Ghotala family are the other world creatures who came to earth to rescue their eldest son '2015'. He got lost under some circumstances, which is why it is the family's mission to look for their son on earth.
The Ghotala family consists of Vasant, his wife Varsha, his younger brother Sharad and two sons, Hemant and Shishir. They are living as residents of the Sunshine colony on earth. Their neighbors found them weird, but later on, they warmed up to them. However, their journey isn't that easy. They encounter several setbacks on their mission, but they are ready to face them together! Watch this one of the amazing SAB TV Shows to get to know Ghotalas and their adventure.
---
Baal Veer | SAB TV SHOWS | SAB TV SERIALS
Baal Veer is a fantasy action drama that goes with the new vibe of the TV platform, now SONY SAB. Balveer is a popular show among kids and elders alike. The story is based on the fantasy world of Pari Lok. Baal Veer translates to the brave child, which is the name of our protagonist of this show. Our hero gets blessed by the seven Pari(fairies) of the Pari Lok- Gaal Pari (Cheek Fairy), Vijdhar Pari (Electric Fairy), Baal Pari (Hair Fairy), Atkati Pari (Obstacle Fairy), Aarpar Pari (Across Fairy), Bhatkati Pari (Diverting Fairy), Natkhat Pari (Naughty Fairy) and Rani Pari (Queen Fairy).
The fairies grant him the blessings to protect the Fairy Land from the hands of Bhayankar Pari (Evil Fairy), who wishes to take revenge from Maa Pari (mother Fairy) for not giving her the reigns of Pari Lok. Baal Veer needs to protect the Earth from Bhayankar Pari and her evil Fairy gang. So, now he lives on earth as Ballu with the Dagli family and fights alongside his friends to fend off the evil and protect the children.
The unique storyline makes Balveer a must-watch among other SAB TV Shows/ SAB TV Serials.
---
Sajan Re Jhoot Mat Bolo | SAB TV SHOWS | SAB TV SERIALS
Sajan Re Jhoot Mat Bolo (Don't Lie Beloved) is a sitcom that aired on the platform from 14 December 2009 to 6 January 2012. The series also has a reboot and sequel titled Golmaal Hai Bhai Sab Golmaal Hai and Sajan Re Jhoot Mat Bolo, respectively.
The story is about Apoorva, who lies to get a job. It may seem like a harmless lie that Apoorva said to get a job. He had his reasons to lie as he's an orphan. But such is not the case with Dhirubhai Jhaveri. Mr. Dhirubhai Jhaveri is Apoorva's employer, who strongly detests liars. He is a stern believer in family values and thinks that families that bond well stays strong.
But the lie is not all; Apoorva falls in love and gets married to Dhirubhai Jhaveri's niece, who shares the same values as him. Now Apoorva has to build his fake family overnight to impress his in-law, or else he is in big trouble. The show is a must-watch for the roller-coaster adventure and the fun in seeing how Apoorva hides his lie!
---
Conclusion
While most of the gems mentioned here are the old gems of SAB TV, Tarak Mehta ka Ooltah Chasma is still going strong. You can watch that on SONY SAB on weekdays(Mon-Friday) at 8:30 pm. Balveer, on the other hand, has an ongoing second season, which you can watch every Monday-Friday at 7:00 pm. As for the other programs, you can watch the reruns on Sony Pal, scene cuts on Youtube, or switch to Sony SAB or SONY LIV app to watch all the episodes.
Keep the spirit of fun and Laughter alive with SAB TV (SONY SAB). Do tell us your thoughts on our list of 10 Popular Shows on SAB TV and add shows you think are popular in our comment section below.