Managing brand presence on Social Media Platforms is not a piece of cake. We are not saying that it is impossible to achieve it, but one thing is for sure, it takes a lot of planning and research to get the best possible output. Brands utilize the power of digital media channels to boost their presence and attract the right audience. Several tools and techniques help the brands achieve the desired goals for their business. The process includes marketing through the right channel, analysing, and tweaking the resources to give the best output.
What do the brands seek from Social Media? What are the means to achieve it? To utilize social media to its utmost potential, we bring you top social media optimization tips to get you ahead of the game. But first, let's get started with the first thing on our table- What is Social Media Optimization?
Suggested Blogs:
What is Social Media Optimization?
Have you ever come across a notification bar on your phone or desktop/laptop that says 'This device can be optimized'? You must've even tried the feature to increase the efficiency of your mobile. Similarly, Social Media Optimization increases the efficiency of your website. Increasing website efficiency is essential so that the brand's website or web pages can perform well when interacted with on Social Media. Also, don't confuse this with Social Media Marketing. SMM(Social Media Marketing) is the next step after SMO(Social Media Optimization). It is the promotion of optimized content on relevant social media channels.
Social Media Optimization reaps impressive results for a brand. Refining the content and making changes yields the following results:
Increase in website traffic results
Website engagement
Better Search Engine Ranking
Brand awareness
Social Media Optimization Tips
Now that you have an idea of what Social Media Optimization is, let's get to the part where you get to know how to be successful by using the various Social Media Optimization tips.
Know What Your Audience Wants- Social Media Optimization Tips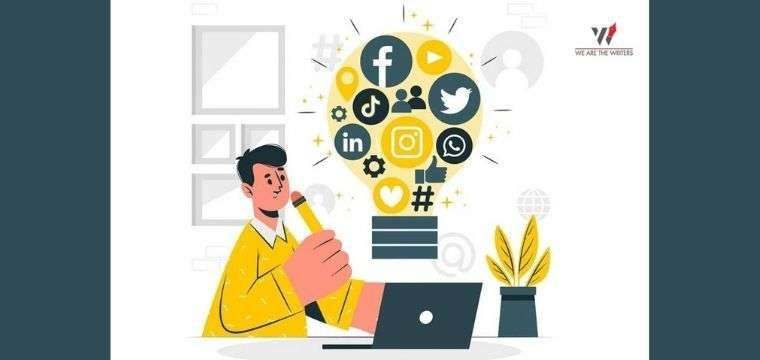 Your strategy should revolve around your audience. The consumer is the one that will be at the receiving end of the services/product you offer. Therefore, understand what your audience wants and then revolve your strategy around it. Adjusting strategy by following your audiences preference will increase brand awareness, generate leads, and promote brand loyalty. Moreover, the audience will find it easy to interact with the brand, increasing brand engagement. It is always beneficial to adjust according to the consumer. After all, the consumer is the King. [Source- Web FX]
Do Proper Keyword Research
Keyword Research revolves around the audience. Proper keyword research will include a thorough analysis of what topics and phrases are of interest to your audience. Know what keywords your audience use so that you can apply similar keywords or phrases in the content you share. Keep a tab on the popular trends and keywords that are relevant to your business/brand. Using relevant keywords and phrases will increase your website's visibility, meaning that your content/website will appear when the audience will search for something that holds relevance to your business. Let us see the other social media optimization tips.
Related Blog: HOW TO MASTER THE ARTS OF KEYWORD RESEARCH ? A BEGINNER'S SECRET!
Use Relevant Hashtags- Social Media Optimization Tips
This is one of the important social media optimization tips that should be followed distinctly. Just like Keywords, hashtags are also important. When you use relevant hashtags that match the audience's preferences, they get directed to your content. Choosing relevant hashtags also involves thorough research. Be it blogs or social media posts, hashtags that match your content will drive relevant audiences to your website, increase traffic, and promote audience engagement.
Don't forget to use location tools to increase your chances of making your website visible. Also, use social media tools available for free online to determine the usability/rank of hashtags. Don't use too many hashtags. The relevant few are enough to do the job. Let us see the other relevant social media optimization tips in the sections below. [Source- Digital Success]
Know more about hastags : Instagram hashtags: Strong Marketing Weapon in 2022
Keep Profile Updated
Every social media profile, website, or any web page includes a bio of the brand/company. A bio is the introduction of the company that shares the beliefs and work/services they offer with the audience. The company website may contain a detailed version of what the company is about, whereas the Social Media Account will consist of highlights of the company. Be regular with updating your profile. Update every achievement, new addition, expansion, etc. Connect with your audience through your brand profile. Also, keep your contact, email, and address updated regularly (whenever needed). A timely updated profile creates a positive impression on the audience and increases its credibility.
Original Content is a Must!
This attribute is emphasized everywhere and by everyone who talks of Social Media Optimization. Originality is something that will make your brand stand out from the rest. Even your social media posts should reflect your originality and creative stand as a brand. Plagiarised content decreases the website's credibility, affects the ranking, and decreases the chance of appearing on searches. Plagiarised content on social media is a whole different thing. Copying content on social media posts can easily affect your reputation and tarnish your brand identity. For content purposes, use a plagiarism checker to produce an original blog, whereas using out-of-the-box ideas for social media posts will work wonders.
Suggested read : The Miraculous effects of Brainstorming your Content – 12 Minutes read.
Search Engine Optimization– Social Media Optimization Tips
Search engine optimization is the broader perspective that also includes social media in it. The search engines let your brand appear through your presence on social media (links, profile, etc.) and website. In a way, search engine optimization and social media optimization are interconnected. Optimized content will give your brand better visibility in both the search engine and social media. Even the social media handles of the brands appear when an audience searches for a brand. Keep your social media handles updated. Whenever a relevant keyword gets searched on social media, your brand will appear in the search result.
Suggested Blogs:
Add Social Media Plugins– Social Media Optimization Tips
Social media plugins are considered an important social media optimization tips. In recent times many companies are using these plugins on their own web page. Every website has social media buttons embedded in it so that the audience/visitors can get access to various social media accounts where the brand has its presence. Most websites allow easy registration via social media accounts of the users. Giving the social media buttons will encourage content sharing amongst the users. Moreover, it will increase user engagement as easy login will enable frequent comments and quick shares. The sharing process should be easy to carry out as it will result in brand awareness and customer engagement.
Analyse Your Social Media– Social Media Optimization Tips
Analysing your social media is essential to update the content/website accordingly. Thus, it is considered to be an important social media optimization tips that everyone should follow. Evaluating your social media handles let you know what the audience likes, dislikes, demography, location, and other factors. Social media evaluation helps in identifying the crucial hits and misses. It helps in refining content, which benefits the brand visibility, brand awareness, and brand presence. Brands should work towards devising different strategies according to the social media platforms. Different approaches while dealing with several social media platforms reflect a deep understanding of the content format. The whole process ultimately benefits the brand.
Choose the Right Social Media Channel for Relevant Content
As mentioned above, the brands should evaluate what works for different social media. It is clear enough that every social media has a different content approach. Snapchat is a photo/video-based sharing platform, while Quora is a text-based platform and YouTube is a video-based platform. The different format calls for the need for different approaches depending on the type of Social Media Handle. YouTube will include video-based content that can range from a music video to an informational review video. Queries posted on Quora will need descriptive answers that explain everything in detail. Choose the social media channel that will suit you and your audience the most. Let us see the other social media optimization tips.
Let the Visuals Speak for your Website/Brand–
Visuals play an important role in giving uniqueness to your brand/website. Visuals attract the user's attention and also make your content look different. Too much text can be monotonous for the audience. The audience might lose interest if they are exposed to similar content all the time.
Adding infographics inform you about the issue without using so much text. Graphical representation also uses a colour combination, which creates a visual contrast that appeals to the audience. Add images to your blog, attach an audio link. Attach video links that are relevant to your content. Retain your audience by giving them a new experience. You can always analyse your posts to determine the most liked content, which content got the least interaction. After that, plan your posts again with different images and infographics. [Source- Forbes]
Keep Sharing and Linking Relevant Content
You already know very well that sharing increases your social media presence. You can try out different ways to share content and link content. For example, sharing content from users by tagging them makes them feel recognized and appreciated. The tagged user, in turn, re-shares or reposts the content on their media handle via your account. The process builds a network among the other users and the brand. There is a possibility of discovery by a new audience. Giveaways and contests that involve tagging and sharing encourage audience participation and exposes the brand to new users.
Suggested Blogs:
Conclusion- Social Media Optimization Tips
Smart planning is all it takes to hit the bull's eye when it comes to social media. Keep experimenting to see what suits your brand the best and adopt different approaches to give your brand a fresh outlook.
Be open to new changes and take on the challenges as they come. Social Media Optimization should be practiced by every brand/business that wishes to make a long-lasting impression. Optimize your work by optimizing social media!