We all check our mobile phones now and then. It gives us notifications and keeps us updated on almost everything. We get notifications regarding how many likes we got, missed calls, messages, etc. So What if it gives notifications now and then regarding our fitness? It would be very simple for us to track our fitness, Right?
Smartphones are an essential part of our life, and so is mobile applications. Numerous applications are developed with the best features by many companies. Fitness apps are also being concentrated by companies. It is because people nowadays people are very interested in being healthy. But they have a very hectic professional life, which makes it strenuous to focus on fitness. This is when fitness apps come in handy. They help to track meals, workouts and steps. These apps help track fitness and improve it. In this article, we have curated a list of the 15 best fitness apps, that are going to help you to maintain fitness in 2023.
Cure.fit
Cure.fit is one of the best fitness apps on the list. It was developed by an Indian company called Cure.fit Healthcare Pvt. Ltd. It is an all-in-one fitness app. This app includes meditation, exercise, yoga and good eating. It provides you with various forms of exercise, including dance. The app hosts live workout sessions as well. It has a great menu, you do not need to punish your taste buds. It suggests the most delicious yet healthy recipes.
There is a dashboard that gives insights into how you are doing with your fitness. This is one such app that will push you to work more on your fitness. They have also included mental wellness in the app. There are workout sessions for the mind as well. So overall it is one such app to rely on to improve your overall well-being.
Available on: iOS and Android.
Fittr
Fittr is one of the fitness apps that has a great story behind it. There was a small WhatsApp group where people who are interested in fitness joined. The group was started by Jitendra Chouksey. In the WhatsApp group, science-backed fitness advice was given for free. Slowly the community started growing and it ended in the development of an app called Fittr. It was established in the year 2016. It is one of the best fitness apps that costs very less.
Fittr is one of the top-used fitness apps with 8.5 lakhs members. The total revenue of Fittr is around $13 Million. This app has gained popularity across global for the useful information it has. It provides you with dietary tips, personalised advice and plans. There are about 500+ coaches to make your fitness journey easy and effective. Hence it makes it to the list of the best fitness apps in 2023.
Available on: iOS and Android.
You may also read our blog: 10 Best Productivity Apps 2022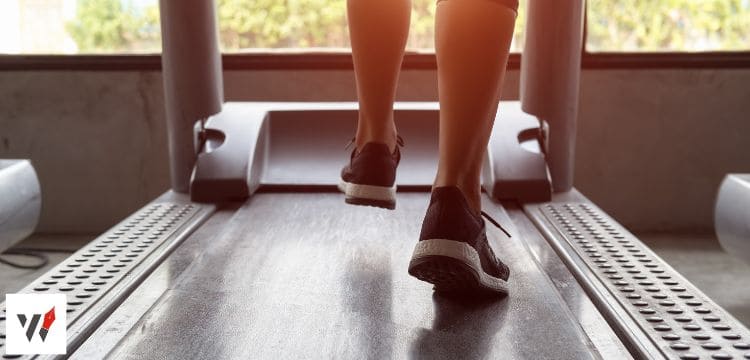 Sworkit
Sworkit is a company that is found in the year 2012. The company provides an app, which is a health and fitness app. This app majorly has workouts. There are strength, cardio, yoga and stretching workouts that will be helpful for fitness freaks. Through this app, one can also get personalised plans to achieve their fitness goal. This app helps millions of people to get into shape. There is a kid's version of this app called Sworkit Kids. This will help to teach some basic movements to kids which can improve their strength and agility.
Many teachers use this app to help students learn about basic physical movements. Overall, if you are someone who loves workout, then this app is made for you. Even beginners can use it because it has easy-to-learn exercises.
Available on: iOS and Android.
Home Workout
If you are someone, who loves to work out at home, with no equipment then this app is for you. It is a home workout app. This app was developed by a company called Leap Fitness Group. If you are using this app, you will not need any equipment or a coach. This app alone is enough to get you the body of your dreams. T
he app has workouts for abs, chest and many other body parts. There are also full-body workouts available. Stretching and warm-ups are also available. There will be computerised workout records, a record where your progression will be shown. It can motivate you a lot to work more and compete against yourself to become a better you. Overall it is a great app to rely on for no-equipment workouts.
Available on: iOS and Android
7 Minute Workout
In 2016 a study was conducted by Martin Gibala and his students at McMaster University. In the study, it is proven that 7 minutes of HIIT is equally good as a 45-minute workout. The 7-minute workout involves cycles of 30 seconds of High-intensity workout and 10 seconds of rest. It involves 12 exercises. A 7-Minute workout is the best kind of workout for people who are having a hectic lifestyle.
An app called 7-Minute Workout was created to help people complete this workout more smoothly. Just follow the instructions given for a short and good workout time. You will not need any equipment. The app provides a personalized plan for every individual. You can create a community and engage in constructive competition with it here.
Available on: iOS and Android
Fitelo
Fitelo is one of the best fitness apps available. If you are hell-bent on getting fit then this is the one you must go for. It is a paid app. Fitelo is an app that will not force you to count your calories and it will not give you a demanding diet. The app will help you to maintain your weight without making you starve or follow any fad diets. Fitelo divides the process into four steps.
Step 1 – Consultation
You can book a fitness expert and talk over with them your fitness goals. It can help your coach to understand you and your body.
Step 2 – Roadmap
You will be given a detailed master plan. Following this can help you to achieve your goals. There are also plans available for health conditions like PCOS and Thyroid.
Step 3 – Tracking
You can track your progress daily and if you have any questions, coaches will be there to help you.
Step 4 – Notice the results
Believe in yourself, Be consistent and follow what the coaches suggest. Results will appear definitely.
Available on: iOS and Android
Aaptiv
Aaptiv is one of the best fitness apps available now. It is an audio-based app. The app is slightly different from the other fitness apps. All the fitness apps mentioned above can help with maintaining or losing weight and getting into a certain shape. But in this app, the users can set goals like running faster or longer distances. From weight loss to any personal preference for fitness including pregnancy training, you can achieve this with this app.
The users can connect with personal coaches through the app. Set fitness goals and plan how to achieve them with the help of fitness experts. You will be given instructions by the coaches. There will be video illustrations as well. It can help to easily understand the workout and replicate it. In all, it is a great fitness app that you must try out.
Available on: iOS and Android
Strong Lifts 5 x 5
If you are interested in lifting weights, then this application can help you. Strong Lift is an app that has many programs like how to squat, deadlift, bench press and many more. This app is published in the year 2007. It was launched by a passionate weight lifter called Mehdi from Belgium. A weightlifting coach, so you can rely on the tips provided.
The best thing about this app is that you do not have to count the moves you have done. Everything is pre-planned for you. You just have to follow the instructions. You need to only focus on lifting. With a 4.9 rating, this app is so addictive and satisfying. You cannot stop using it after training with it. There is a knowledge base on the app's website. You can refer to it to know about how to use the app.
Available on: iOS and Android
My FitnessPal
With over 1 Million members, My FitnessPal is one of the best fitness apps available in 2023. This app will help its users to track their calories. It also provides a physical activity plan for free. The major use of this app is dietary only. The app contains about 14+ Million healthy food recipes. It is like a pocket food diary, you can enter the meals you had and track them. Since it is one of the largest communities, users can get many science-backed and practical advice. My FitnessPal can be connected to more than 50 apps.
The app can also be connected to social media as well. This will help you to track your progress along with your friends. Just enter all the details and log in. Start tracking your diet. It is available for free, but an upgraded version will give a better experience.
Available on: iOS and Android
You may also read our blog: 4 Super Healthy Food High in Antioxidants
HealthifyMe
HealthifyMe is a very popular app in Southeast Asia and India. The app is used by 25+ million people. There are more than 1500 coaches. One of the fitness apps with high ratings in Playstore and App store. The app has got amazing features. Users can track many things. There is a glucose monitor, which can help you to track the glucose level concerning activities and food intake. There is a meal tracker. Take a picture of what you ate and upload it in the app, you will know the number of calories that you are intaking.
Body fat as well as muscle mass can be tracked. You can also get feedback on how you did the entire day which can help you to push yourself further. There are smart scales and CGM, which you can invest in if you wish to. Or else, you can go with the basic version of the app which is free. Hence, it is one of the free fitness apps available.
Available on: iOS and Android
Adidas Training By Runtastic
It is a fitness app that will track the physical activity of the user. This app majorly tracks the running. It tracks the kilometres ran and also gives insights into how your performance is getting better day by day. You can also join the community and motivate yourself to improve yourself further.
There are numerous workout plans available. You need to select the muscle that you want to work out. You will be able to find workout plans as per your needs. Follow it and achieve your fitness goal. It is one of the best workout apps for beginners. From beginners to experienced people, everyone can find a workout plan that will suit them. There is also expert guidance available.
Available on: iOS and Android
FitOn
is a fitness app that is specially made for workout freaks. This app is one of the best fitness apps for women. The app has many workouts. It includes pilates, workout and many more types of physical movement. It is one of the best fitness apps for women. All the workouts featured in this app can be performed without any equipment. The app got into a controversy for being marketed as a free app. The truth is that the basic version of the app is free to use. The free version has only workouts. The pro version is paid, where you can get meal plans, healthy food recipes and many more.
Available on: iOS and Android
Map My Fitness By Under Armour
This app is perfect for people who love to run. Running is the best physical activity, which can help you to be fit. Many marathons are conducted to create awarenesses and for competitive purposes. You can take your training to run in this app. There will be personalised workout plans, tips and tricks that will help you to run faster and farther. The app gives you insights into daily performances. There is a community of running lovers, with whom you can interact, get advice and improve your performance.
Available on: iOS and Android
Nike Training Club
Nike Training Club is one of the best fitness apps. The app is a workout app. When it comes to workouts, it covers everything from A to Z. The app has workouts like HIIT, strength training and many more. This app also contains yoga. The workouts in this app can be done with equipment, some weights and with only body weights. You can take this app to the gym and follow the workouts with the equipment available there. There will be personalized workout plans that will cater to the user's needs.
Available on: iOS and Android
JEFIT
Jefit is yet another app that helps with workout plans. In this app, you can get personalised plans. The workout can also be tracked in this app. There are 1400+ workouts. The app can also custom-make some workouts as per the body's needs. You can set a target muscle and work on that as well. It can also help with weightlifting. It has audio and video instructions. It is one of the best fitness apps for android.
Available on: iOS and Android
You may also read our blog: 15 Best Agricultural Mobile Apps to help Farmers
Conclusion
Being fit is one of the people's common goals right now. Many people are consciously moving around and eating well. Some people do it effortlessly meanwhile some people find it very difficult. It is due to their hectic lifestyle. To help this kind of people, software companies have invented some fitness apps that will help people to achieve their fitness goals. Fitness apps are apps that will help you to track meals and work out to help you to stay fit. The fitness apps mentioned in this article are some of the best fitness apps that you can rely on to be physically fit. Some of the apps mentioned are free. Some of them are paid. You can check out the description and pick one that is suitable for you.
FAQs
Are fitness apps helpful?
Yes, they are helpful. They can help you to track meals and workouts. But only enrolling in them cannot give you the body of your dreams. Make sure to be consistent and motivate yourself now and then.
Do we need to invest in equipment and weights for the following workouts given in fitness apps?
It depends on the app and your goal. Almost all the app provides workout plan based on the user's wish. You can choose to do workouts with your body weight alone if you are not ready to invest in supplies.
Is there any app to track meals?
Yes, My FitnessPal and HealthifyMe are the two apps that can help you to track meals.
Are all fitness apps paid?
No, the basic version of most of the apps is free only the Pro version needs a subscription. Many best free fitness apps are mentioned in this article.
What to look for in fitness apps?
Notification is a must-have feature. It can help you to stay in the habit.
Personalisation is also an important feature. Every body is different, so you will need a personalised plan that will work for you.
Goal setting is also a must-have. You must know where you want to go, if that is known half of the battle is already won.
Community and social sharing features can help you to get realistic advice. They will also motivate you a lot.