It is never easy to pick the best movie, especially when choosing from the Disney movies! And how can we, when we have all the best Disney movies, new Disney movies at just one click away? All thanks to OTT platforms. Now, we can view anything we want, provided we pay for the streaming services.
With the rise in the consumption of OTT platforms, it is only fair to see big players bring their movies to the digital sphere. OTT platforms have a collection of almost everything you want: animated movies, Korean movies and drama, DC animated movies, and so on. 
Companies like Amazon Prime, Netflix, and Disney+ are branding and marketing themselves as premium content providers in the digital market. Because they realize the surge of digital consumption, and they don't want to stay behind in the race.
We can say that their original content serves as a marketing and branding tool for the audience as the quality, along with encouraging prices, is good enough to lure a loyal audience. These branding tactics are good enough for us to understand the power of OTT Platforms.
With that said, let's jump on to the main crux of this blog, which is" 17 BEST DISNEY MOVIES OF ALL TIME". And we know that you'll get hooked on our blog on the best, new Disney movies because who isn't a Disney movie fan?
For you, our dear readers, we have compiled a list of the best movies of Disney that would cover the old, the new, and Disney movies 2020. Without any delay, let's start with our list. Shall we?
---
BEST DISNEY MOVIES OF ALL TIME
MULAN (1998)
IMDB RATING: 7.6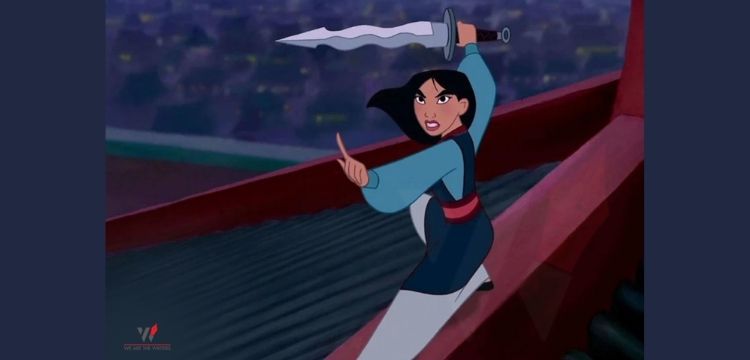 Let's get down to business with Mulan(1998 and live-action) as it is one of the most adored movies of Disney. While we can say that the original Mulan is every bit of new take and experiments from Disney, we might not be so sure of Mulan's live-action version.
If you ask us, we still crave the classic Disney movie brilliance, the distinctive characters, powerful songs that would become our anthems, and beautiful animation. New movies of Disney do have their sing-alongs and stunning animation that outdo the ordinary, but old will always remain gold for some reasons.
Mulan is a gem as, for once, Disney is not creating a modest princess but a warrior. Our female protagonist is not weak; she is a warrior. She disguises herself to join the army instead of her father.
Read our blogs: Netaji Subhash Chandra Bose Jayanti 2021- Know About the Great Warrior
If Mulan were to be released now, it would've come under the public radar as a marketing act or so the public will believe, which did happen with Mulan. Missed chances, exaggerated lines, and controversies made Mulan a bit disappointing.
Nevertheless, you can still enjoy Mulan on Disney+ . We don't have many animated movies on Netflix or Amazon Prime. But it is only fair that Disney kept these best movies on their platform, and that is a clever marketing move.
---
Honey, I Shrunk the Kids
IMDB RATING: 6.4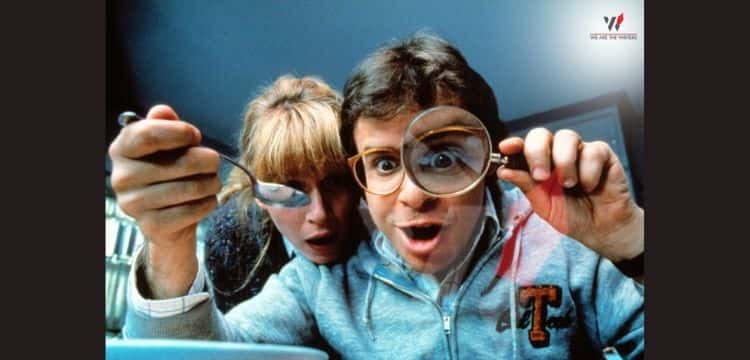 Who has not enjoyed watching Honey I Shrunk the Kids? We say, no one! A popular classic, and a fun movie, Honey I Shrunk the Kids is the childhood favourite of any 90s kid. A scientist ends up building a shrinking machine, and it accidentally shrinks his kids! And the rest is an adventure and fun-filled ride of a movie that you wouldn't want to miss. You can stream this movie on Disney+ to relive your childhood nostalgia.
---
TOY STORY (1995)
IMDB RATING: 8. 3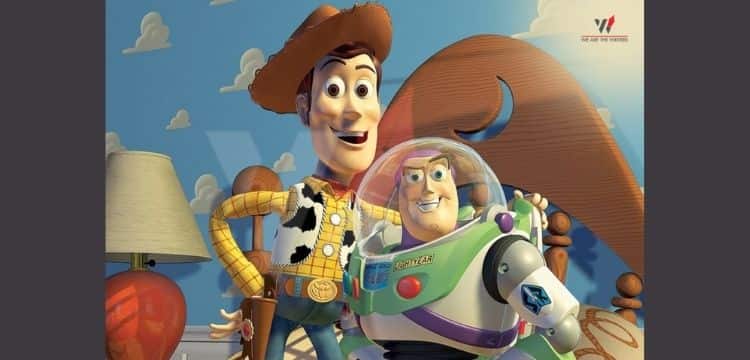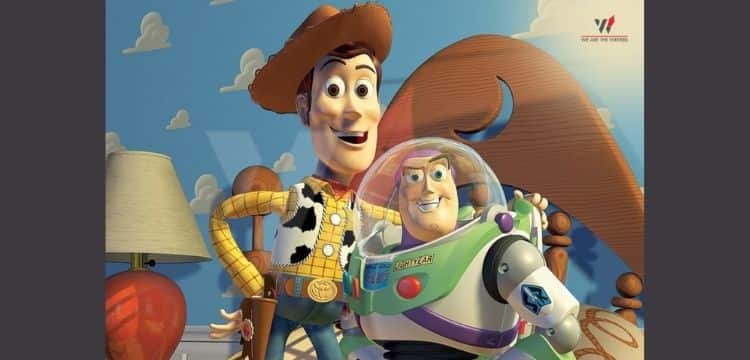 The friendship tale of Woody and Andy remains one of the best movies in our hearts. Toy Story sheds light on the world of toys and their feelings towards their owners, while toy owners are oblivious to the truth that toys come alive! You witness your favourite toys try to get back to their owner and fight for their position.
You must watch this movie to relive your childhood and follow up with Toy Story 2, 3, and 4. The Toy Story is available on Disney+ and Amazon Prime.
---
FINDING NEMO (2003)
IMDB RATING: 8.1
With exceptional animation technology comes the responsibility of brilliant narration. Finding Nemo remains one of the most cherished animated movies by Pixar.
With a refreshing tale of the underwater beings, finding Nemo tells the story of a father risking it all to rescue his lost son. And with him is a forgetful ally who makes the adventure more fun. You can watch Finding Nemo on Disney+ or rent or purchase it from Amazon Prime.
---
INSIDE OUT (2015)
IMDB RATING: 8.1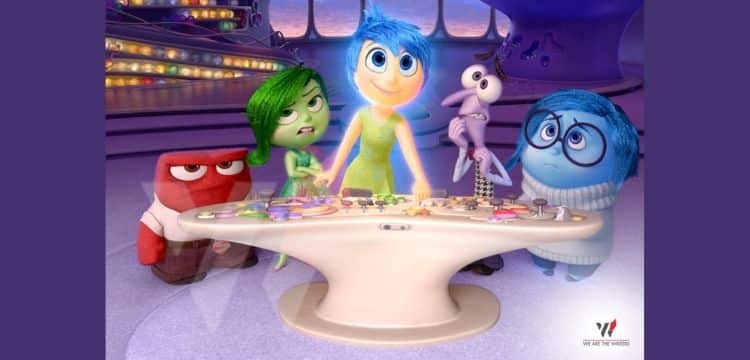 Inside out beautifully and comically narrates the emotions that are inside of an 11-year-old child Riley. And these emotions get portrayed like living beings who discuss when to feel what. Inside out is the innovative narration of the things that matters the most. You can watch Inside Out, one of the most impactful animated movies, with your Disney+Hostar subscription or buy it from Amazon Prime.
---
RATATOUILLE (2007)
IMDB RATING: 8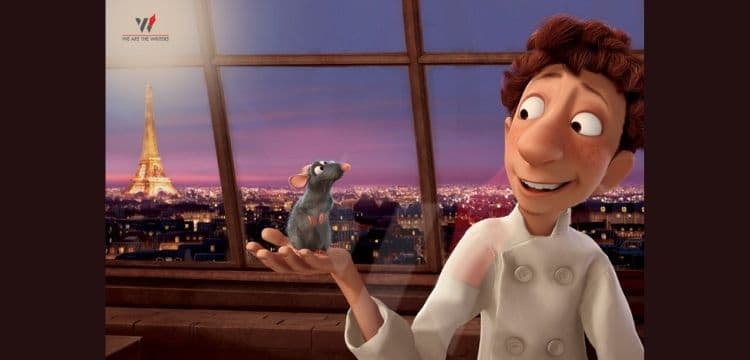 A rat chef movie is what we want in our life! Ratatouille is one of the best Disney movies out there. Our hero here is Remy, a rat who wishes to be a chef. And that cannot be a reality because who will enjoy a meal made by a rodent? But Remy never gives up and starts looking at ways to make his dream a reality.
Creativity is what animated movies lovers look for in best movies and the new movies of Disney. Well, this movie has it all! You can stream Ratatouille on Disney+ and get your fill of Disney's Masterchef!
---
UP (2009)
IMDB RATING: 8.2
We think words fall short for this movie. A definite tearjerker, love story, and a hilarious adventure story is what you get with UP. Competing with the likes of new Disney movies, UP is a story of a grumpy grandpa who meets a young scout and sets out on an adventure.
Though not willingly at first, the grandpa starts warming up to the kid, and well, make it to a happy ending. You can stream UP on Disney+ to get a feel of this adventurous movie.
---
THE LION KING (1994)
IMDB RATING: 8.5
Even though Disney movies 2020 and new Disney movies have a live-action frenzy, we believe some Disney movies are better off the live-action train. The Lion King is the embodiment of brilliant writing, direction, musical score, and life lessons. Simba is a young lion prince who wishes to walk on the footprints of his father, Mufasa.
Losing his father in a tragedy and being blamed for his death makes Simba run away from his tribe. But the circle of life gives everyone in absolute return. So, our hero will return to take back his right and avenge the death of his father. Unfortunately, this movie is not available on Netflix, but you can rent or purchase The Lion King on Amazon Prime.
---
101 DALMATIONS
IMDB RATING: 5.7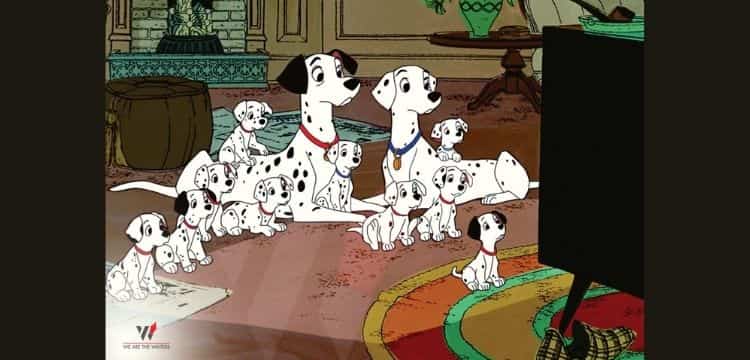 It is a treat to see that each movie be it from the 90s, Disney movies 2020, or new Disney movies, have a special place in everyone's heart. 101 Dalmations is one of those Disney animated movies that stand at par with new Disney movies in terms of storyline and uniqueness.
Cruella De Vil wants to kidnap 101 Dalmation puppies and make fur coats, but she won't have her way. The couple who takes care of the puppies and the puppies' parents make their way to beat the kidnappers in their game and rescue the happy-go-lucky Dalmations! You can watch 101 Dalmations on Disney+ and enjoy the fun ride!
---
NEW DISNEY MOVIES
BLACK PANTHER (2018)
IMDB RATING: 7.3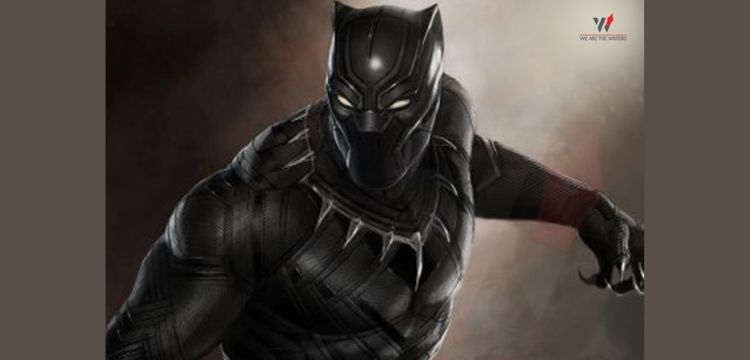 Believe it or not, Marvel is a subsidiary of the Walt Disney Company. And this is not a piece of new news as it was during 2009 that Disney made their move. Black Panther is one of the best Movies that one could ask for.
Black Panther is the tale of a son who takes up the role of King and protects his kingdom. Black Panther is easily one of the best movies by MCU. And the movie becomes even closer to our hearts after the tragic death of Chadwick Bosman. The hero-villain plot is interesting, and the visuals are brilliant. The movie Black Panther is available on Disney+ or you can directly purchase it from Amazon Prime.
---
AVENGERS ENDGAME (2019)
IMDB RATING: 8.4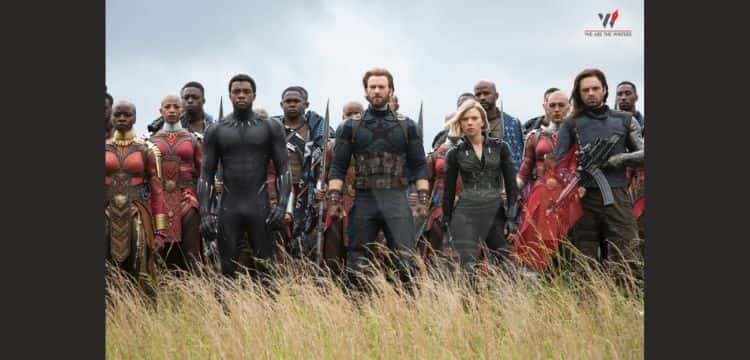 Avengers Endgame is the ultimate masterstroke as one of the best Disney movies. And every Marvel fan knows the worth of these MCU as new Disney movies. Our heroes will do anything to get everything back to normal, no matter what it takes. So now, they tread the dangerous path to bring back the erased humanity.
Endgame has everything: emotions, action, intensity, and sacrifice. You have to watch this movie to experience the action-packed, emotional ride. You can watch this one of the new Disney movies, a masterpiece, on Disney+, or buy it on Amazon Prime.
---
MOANA (2016)
IMDB RATING: 7.6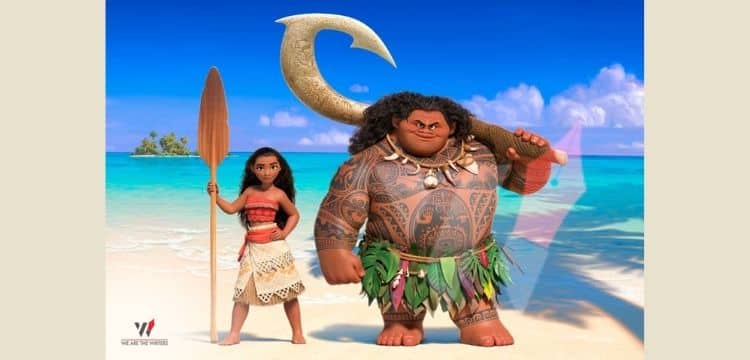 You can consider Moana as one of the best movies that bring punchy musical fun into animated movies. Disney always hits home with the right note with their classic quest films that make our protagonist come to an absolute realization.
Our heroine, Moana, is set to save her tribe from destruction by finding the right direction and return the heart of Te Fiti, which is under the possession of a demi-god Maui. But, Moana gets tied to the tribe's stagnant will of not exploring the boundaries. The entire journey of this movie is about exploring and finding "the way."
---
COCO (2017)
IMDB RATING: 8.4
Disney Pixar can never disappoint with out-of-the-box concepts. Coming from the latest lot of the best movies, Coco is about a young lad, Miguel (Anthony Gonzalez), who loves music. But his family isn't supportive of his passion as they have banned music!
Through a twist of fate, Miguel finds himself on the "land of the dead." Now the stories will unfold that will tell of Miguel about his family's past. You must watch Coco and experience the journey of Miguel and how beautiful coming of age movie it is. Despite leaving Netflix, you can enjoy one of the best Disney movies, Coco on Disney+, or buy it from Amazon Prime.
---
ONWARD
IMDB RATING: 7.4
Onward is one of the New Disney movies from our target year: Disney movies 2020. Everything feels perfect with this new Disney Movie. Onward is one of the best picks from Disney movies 2020 that comes with a good story, characters, and moving moments.
This movie has a famous voice cast like Tom Holland, Chris Pratt, and many more. Be ready to dive into the adventures in a magical land where technology is taking over the normal. You can stream Onward on Disney+.
---
NOMADLAND
IMDB RATING: 7.4
Emerging through the lacklustre year of movies, this is one of the Disney movies directed by Chloe Zhao that brings power performance. Nomadland is a journey of a woman who discovers the joys of life by living/travelling on the road. You can enjoy this movie on Disney+ and have your fill of this emotional and compelling film.
---
PHINEAS AND FERB THE MOVIE: CANDACE AGAINST THE UNIVERSE
IMDB RATING: 7.2
Everyone loves Phineas and Ferb and their sister Candace, who wants to bust these boys. Fineas and Ferb have been the favourite cartoon show of the audience for a long time. Fineas and Ferb are the intelligent brother duo that makes innovations every day of their summer vacations.
Candace, however, thinks that her brothers are notorious. So, she's always on the move to bust them. Candace Against the Universe is one of the most exciting Disney movies in 2020 that has our heart! You can stream this movie on Disney+ to see whether Candace succeeds or not!
---
SOUL
IMDB RATING: 8.1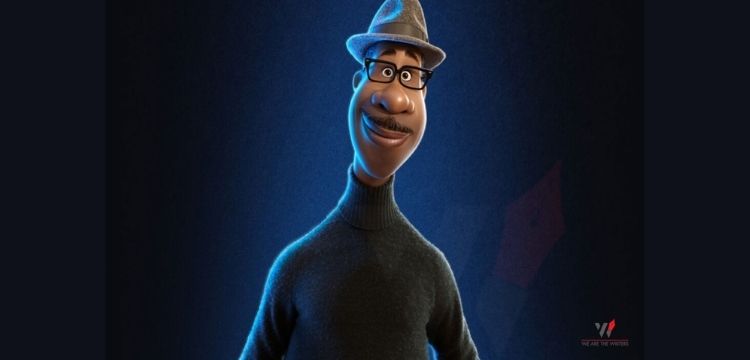 A gem from the Disney movies 2020 lot Soul tells a story of a jazz musician Joe. Joe finally breaks away from his boring life and finally gets a big break in the music. But he gets stuck in the afterlife and then meets an innocent soul who he tries to help. Want to know more? Stream this one of the new Disney movies on Disney+! You can also give other movies of Disney 2020 a try if you don't care about the ratings. You can try the Disney movies 2020 like Black Beauty, Artemis Fowl, One and Only Evan, New Mutants etc.
---
Best Animated Disney movies
Some of the best animated movies in the world are Disney movies. The revolution of animated movies was started with Disney movies and people went mad over it. Even after decades, these are the best animated Disney movies:
Pinocchio (1940)
Bambi (1942)
The Jungle Book (1967)
Beauty and the Beast (1991)
The Lion King (1994)
Top 10 Disney Movies – imdb
The top ranked Disney movies by imdb are most watched as well. Some new, some classics and some evergreen movies that everyone loves to watch.
Aladdin
Beauty and the Beast
The Little Mermaid
Finding Nemo
Toy Story
Tangled
Spirited Away
Monsters, Inc
Mary Poppins
Lady and the Tramp
Classic Disney Movies
You will experience the best of these classic movies when you will watch them chronologically. Fall in love with the storytelling that was prevalent in that era.
Snow White and the Seven Dwarfs (1937)
Fantasia (1940)
Saludos Amigos (1942)
Cinderella (1950)
Alice in Wonderland (1951)
Peter Pan (1953)
The Jungle Book (1967)
WRAPPING UP
While we tried our best with our list, you can also consider watching these best Disney movies like Hercules, The Jungle Book, Mary Poppins, The Little Mermaid, Cinderella, Beauty and the Beast, Pirates of the Caribbean, and other new Disney movies.
Once done with these best Disney movies , you can also check out DC animated movies, Korean movies, and dramas on Netflix, Amazon, and Disney+Hotstar. We hope you cherish these new Disney movies and the best Disney movies in your heart and enjoy them because you are never too old for good movies!