When we watch romance movies, our love hormones or "oxytocin" levels go up. It gives us a warm, comforting feeling that we all crave. We love to watch beautifully crafted romance movies or the usual teen romance movies on Netflix.
Ever imagined why? Because we feel like we are actually experiencing the real thing. So if you are looking for some romance movies, we have some recommendations for 20 best romantic movies of all time on Netflix and Amazon Prime. Read this blog to know more about them.
---
BEST ROMANCE MOVIES ON NETFLIX
Be it about love in the old times or new, coming-of-age romantic movies on Netflix, the team of WeAreTheWriters have got you covered. From Forrest Gump and Cinema Paradiso to Eternal Sunshine of the Spotless Mind, you will find the best romance movies in the list below. 
ETERNAL SUNSHINE OF THE SPOTLESS MIND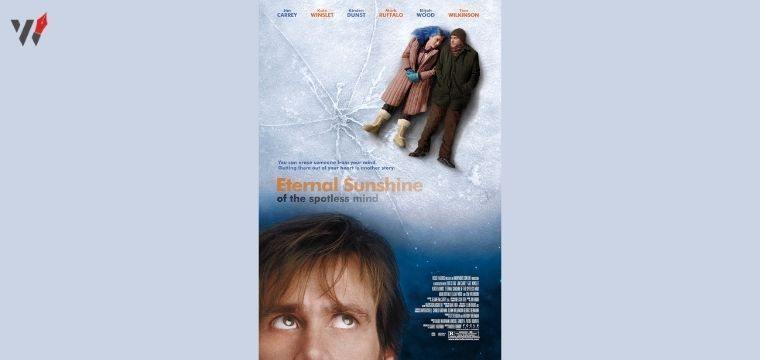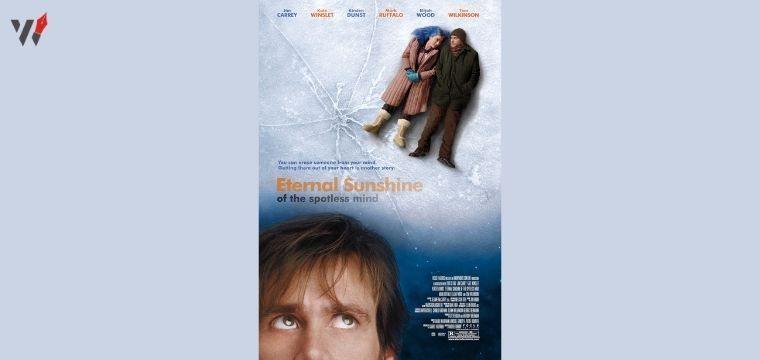 IMDB RATING: 8.3
PLOT
Eternal Sunshine of the Spotless Mind, one of the best romance movies on Netflix, raises the question: Is ignorance truly bliss? Joel Barish is taken aback when he learns that the love of his life, sparky Clementine, has had him removed from her memory.
To repay her in kind, Joel musters the fortitude to undertake a painless but complex medical treatment to do the same, completely oblivious to the fact that darkness is an integral part of the light.
Now, as Joel's heartbroken and angry memories of Clementine melt away, leaving only a soulless black nothingness, he begins to have second thoughts, playing with the possibility of halting the irreversible process.
---
LA LA LAND
IMDB RATING: 8.0
PLOT
Sebastian (Ryan Gosling) and Mia (Emma Stone) are brought together by their desire to pursue their passions. However, as their success grows, they are faced with decisions that begin to shred the delicate fabric of their relationship, and the dreams they worked so hard to keep in each other threaten to tear them apart.
Watch La La Land, one of the recent best romantic movies on Netflix as a pianist and an actress fall in love. They are striving to reconcile their dreams for the future while navigating their careers in Los Angeles. 
---
HER
IMDB RATING: 8.0
PLOT
Writing personal letters for other individuals is a source of income for a sensitive and soulful man Theodore. After his marriage collapses, Theodore (Joaquin Phoenix) is drawn to a new operating system, which he claims grows into an intuitive and unique entity in its own right.
He begins the programme and meets "Samantha," whose luminous voice reveals a sensitive and playful personage. However, the friendly relationship between Theodore and "HER" eventually deepens, and they fall in love.
---
THE LUCKY ONE
IMDB RATING: 6.5
PLOT
The Lucky One is a story about a lonely and disillusioned Marine. He searches for a woman he thought was his lucky charm after returning from the Iraq war. Sgt. Logan Thibault played by Zac Efron is in the United States Marine Corps. After returning home from his third tour of duty in Iraq with the one item he feels kept him alive: a photograph of a lady he has never met.
He discovers the woman's name is Beth, played by Taylor Schilling in the movie. He travels to meet her, finally accepting a position at her family's kennel. Despite Beth's distrust and troubled life, romance blossoms. This gives Logan confidence that Beth might become more than just his lucky charm. He ultimately finds peace and harmony while staying with her family. 
---
THE NOTEBOOK
IMDB RATING: 7.8
PLOT
Ryan Gosling plays Mill worker in one of the best romance movies of all time, The Notebook. Noah Calhoun and affluent girl Allie (Rachel McAdams) are desperately in love in 1940s South Carolina. Her parents, on the other hand, are not on board. When Noah enlists in the military during World War II, it appears that their relationship is over. In the meantime, Allie has a relationship with another man.
James Marsden plays the role of this man in the movie The Notebook (2004). When Noah returns to their little town years later, right before Allie's wedding, it's evident that their romance is still alive. The plot of the movie will leave you teary-eyed.
---
ALL THE BRIGHT PLACES
IMDB RATING: 6.5
PLOT
All the Bright Places on Netflix is a popular romance movie among teenagers worldwide. Jennifer Niven's novel of the same name was made into the film. All of the Bright Places was the author's first attempt into the young adult genre and the book was launched in 2015. The movie follows Violet Markey and Theodore Finch into their world of romance. They are two adolescents who really want to leave their little Indiana town.
However, everything is not as easy as it seems like their past looms large on their present. Violet is a popular girl who is privately suffering from survivor's guilt. Finch is a death-obsessed youngster whom everyone in his peers considers a weirdo.
---
CRAZY STUPID LOVE
IMDB RATING: 7.4
PLOT
Crazy Stupid Love is one of the best romance movies on Netflix. The story follows the journey of a young man, Cal Weaver, who is played by Steve Carell. He is literally an American dream come true. He has a nice job, a lovely home, wonderful children, and a lovely wife named Emily (i.e. Julianne Moore), in the movie. Cal's seemingly ideal existence comes crashing down when he discovers Emily has been unfaithful and is seeking a divorce.
Cal is bewildered in the contemporary world of dating at the age of 40 and suddenly single. Jacob Palmer or Ryan Gosling is a self-proclaimed player. He takes Cal under his wing and teaches him how to be a ladies' man. Ultimately, the movie ends on a happy note as the characters find their happily-ever-afters.
JANE EYRE
IMDb Rating: 7.3
PLOT
Based on the novel by Charlotte Brontë and her own experiences, Jane Eyre is one of the best romantic movies on Netflix. Jane Eyre flees the Thornfield House where she works as governor for the rich Mr Edward Rochester. The isolated and imposing residence and coldness of Mr Rochester have sorely tested the resilience of the young woman. This was already shaped when she became orphaned many years earlier. Jane returns to Mr Rochester and the horrifying secret he is hiding. She finds out how dissimilar he is as she reflects on her past and recovers her natural curiosity.
---
LOVE ACTUALLY
IMDb Rating: 7.6
PLOT
In this movie, the characters fall in love and sometimes fall out of love. Some are right people, some are wrong. Some of them want an affair, others are mourning over the loss or separation over their previous partners. In a nutshell, Love Actually is not just one of the best romance movies on Netflix, it is a capsule of reality. This is a movie where all the characters are intertwined in love. Love starts and love comes to an end. There is a lot of flirting and romance.
All of them flirt with love, the very concept of it. Love is the subject at every age and social level. Romantic love and intimate love are the two main highlights of the film. The director, Richard Curtis has done an exceptional job in this movie. Most of this movie was shot at Christmas in London. The characters ultimately, and the entire movie— all ended on an uplifting note at the Heathrow airport.
---
---
SOME OF THE BEST ROMANCE MOVIES ON AMAZON PRIME
Apart from romance movies on Netflix, there are a lot of romance movies available on Amazon Prime that you can enjoy. We have listed some of our favourite romance movies on Amazon Prime. Read on to find out.
IN THE MOOD FOR LOVE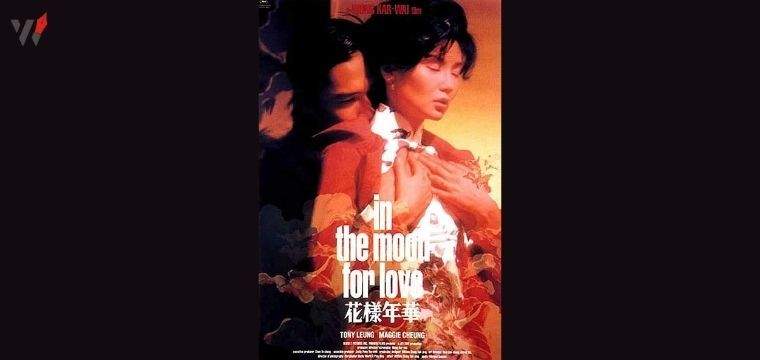 IMDB RATING: 8.1
PLOT
Chow Mo-wan (Tony Leung Chiu Wai), a journalist, and his wife move into a Hong Kong flat in 1962. This happens although Chow's wife is frequently abroad on business.
Soon after, the lonely Chow meets the intriguing Su Li-Zhen (Maggie Cheung Man-yuk), whose own significant other appears to be distracted with work as well.
When the two friends find their lovers are cheating on them, they fall in love with one other. Nevertheless, neither of them wants to be like the unfaithful husbands. Kar-Wai Wong's In The Mood For Love is one the best romantic movies of all time.
---
AMÉLIE
IMDB RATING: 8.3
PLOT
Amélie is a film about a young girl named Amélie, whose upbringing was restricted by her father's misguided fears about a heart condition. Amélie has very little face-to-face contact as a result of her worries. As a result, Amélie retreats into her own magical world of love and beauty.
This one of the best romance movies of all time. She matures into a young woman and works as a waitress in the heart of Paris. She resolves to restore a lost treasure to the past occupant of her apartment after discovering it. She chooses to devote her life to the people around her after seeing his reaction and newfound perspective.
---
GOOD WILL HUNTING
IMDB RATING: 8.3
PLOT
Will Hunting, a young adult, has spent his entire life in the slums. With his best buddies, he spends his nights at bars and batting cages. He does, however, have a remarkable aptitude for mathematics.
When Will is on the verge of going to jail, an MIT professor agrees to bail him out on the condition that he works with him on math once a week and sees a therapist. Sean, his therapist, will impact his life in so many ways, he has no idea. Good Will Hunting, one of the best romance movies on Netflix, is a must-watch, gem of a movie.
---
CASABLANCA
IMDB RATING: 8.5
PLOT
Rick, a Casablanca nightclub proprietor during WWII, agrees to assist his former sweetheart Ilsa and her husband. Ilsa's feelings for Rick return soon after, and she finds herself falling in love with him all over again.
Casablanca is one of the best romance movies of all time. It received the Academy Award for Best Picture and seemed to bring history to life. It is a must-watch if you are looking for some romance movies from the past. 
---
FORREST GUMP
IMDB RATING: 8.8
PLOT
Forrest Gump is a straightforward individual with a low IQ but decent intentions. He is reminiscing about his childhood with Jenny, his best and only friend. His "mama" teaches him the ways of the world and then abandons him to his fate. Forrest Gump is one of the best romance movies of all time.
Soon, Forrest joins the army for service in Vietnam. There he makes new companions called Dan and Bubba, earns medals, and establishes a famous shrimp fishing fleet. Gump also motivates people to exercise, launches a ping-pong craze, invents the smiley, writes bumper stickers and songs, and donates to people.
Forrest, however, is only worried about his childhood sweetheart Jenny Curran, who has fouled up her life. In the end, what he wants to demonstrate is that anyone can love anyone.
---
CINEMA PARADISO
IMDB RATING: 8.5
PLOT
After learning of the death of an old friend, a boy from a small Sicilian village comes home as a famous director. Salvatore recalls his youth and his friendship with Alfredo, a projectionist at Cinema Paradiso, in a flashback.
Salvatore fell in love with filmmaking thanks to Alfredo's fatherly influence, with the two of them spending many hours discussing movies and Alfredo patiently teaching Salvatore the skills that became a stepping stone for the young kid into the world of filmmaking.
The film takes the spectator on a journey through the evolution of cinema and the rapidly dwindling art of traditional filmmaking, editing, and screening. This can undoubtedly be called one of the best romance movies on Netflix.
---
THREE COLORS: RED
IMDb Rating: 8.1
PLOT
Julie is tortured by her sadness after her composer husband and little daughter were killed in a horrible car accident. Her first reaction is to isolate herself from her friends and family, shut herself in her apartment, and suppress her anguish.
However, avoiding human contact on the busy streets of Paris proves impossible, and she finally runs across Olivier, an old acquaintance who has a secret affection for her and who may be able to bring her back to reality. Three Colours trilogy consists of the best romance movies ever made. 
---
BEFORE SUNRISE
IMDB RATING: 8.1
PLOT
Jesse (Ethan Hawke) encounters Celine (Julie Delpy), a student returning to Paris, on his route to Vienna. Jesse persuades Celine to get off the train with him in Vienna after extended conversations reveal a striking bond between them.
They tour the city together, taking in the sights and sounds of Vienna and each other, for his trip to the United States departs the next morning and he has no money for lodging.
As the night goes on, their bond grows stronger, making separating in the morning a difficult decision. The "Before" series (trilogy) is a must-watch if you are into romance movies. 
---
LIFE IS BEAUTIFUL
IMDB RATING: 8.6
PLOT
In the movie Life Is Beautiful, Guido is a carefree Jewish bookkeeper in 1930s Italy. He begins his fairy tale life by wooing and marrying a beautiful woman from a nearby city.
Guido and his wife have a son and live happily together until German armies occupy Italy. Guido imagines the Holocaust as a game, with the grand prize being a tank. He does this in order to keep his family together and assist his son in enduring the horrors of a Jewish Concentration Camp.
Men and women are separated from each other in this camp, but Guido always finds a way to keep in touch with Dora. This is one of the best romantic movies of all time.
---
KIMI NO NAWA /YOUR NAME
IMDB RATING: 8.4
PLOT
Mitsuha is the daughter of a small mountain town's mayor in Japan. She's a simple high school girl who lives with her sister and grandmother. Mitsuha has no reservations about expressing her disinterest in Shinto ceremonies or volunteering for her father's election campaign. Instead, she fantasizes about leaving the dull village and attempting to make it in Tokyo. She has bigger dreams.
Taki is a Tokyo high school student who works part-time in an Italian restaurant. He also wishes to pursue a career as an architect or artist. He has a bizarre dream every night in which he transforms into a high school girl in a little mountain town.
Kimi No Nawa/Your Name is one of the best romance movies of all time and recipient of many national and international awards. You should definitely watch this animated movie for gorgeous animation and storyline.
---
PORTRAIT OF A LADY ON FIRE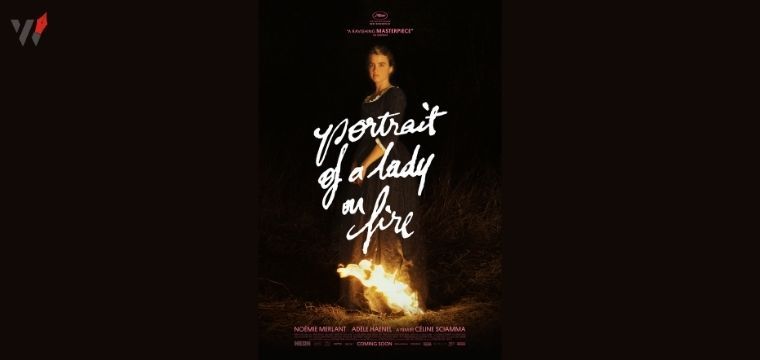 IMDB RATING: 8.1
PLOT
The storyline of Portrait of a Lady on Fire is set in France, 1760. Héloise, a young woman who has recently left the convent, commissions Marianne to paint her. She is contacted about bringing her wedding portrait to reality. Because Marianne is a reluctant bride-to-be, she arrives under the guise of the corporation.
She observes Héloise by day and covertly paints her by firelight at night. The main theme in one of the best romance movies of late is Vivaldi's Four Seasons. It is the same orchestra that Marianne had played for Héloise on her harpsichord.
As they experience Héloise's first moments of freedom, connection and attraction blossom between the two women. Héloise's photo quickly evolves into a joint effort and an exceptional tribute to their love.
---
ENDING NOTE
Romance movies are kind of an 'escape from reality' for those who have difficult love lives as well those who are yet to find love. They emotionally connect with such movies and feel drawn to them.
Especially with the rise of Hollywood in the 1920s and 1930s, romance movies became popular. Millions of people around the world still adore them. People in search of love and warmth find something in romance movies that is hard to find in real life. Through romance movies, the viewers can find their "Happily Ever After".