A mother is the one who's the most selfless, caring, and loves everyone irrevocably & unconditionally. There is no particular day to celebrate her. Therefore, we can always express our gratitude towards her. And what is the best way to convey our feelings? A gift! Of course, choosing a gift for mothers can be tricky but achievable. Here are 27 Best Gift Ideas for Mother.
Even the smallest gesture can make mommy so happy. Whether you need to find gift ideas for mom, or you need to look for Mother's Day gift ideas or may be for mother-in-law; Be it gift ideas for women or even gift ideas for parents, we have covered it all! So, with this intent, we present to you the best 27 best gift ideas for mothers, mom, mother-in-law in 2021. The list will comprise everything, including customized gifts.
27 best Gift Ideas for Mother, Mom, Mother-in-law in 2021:
Personalized Night Lamp (27 Best Gift Ideas for Mother)
Gift your mother a lamp, personal or customized according to the requisites. A lamp is perfect as a bedside reading light source and will be used daily, unlike gifts that get locked away in storage.
Succulents are the perfect gift for moms who love manageable greens. These plants are compact and will remind her of you whenever she sees them. Succulents can also be an excellent Mother's Day gift idea! Or simply gift it to your mother-in-law. How priceless it can be when you are gifting a life to the one who gave you a life. You can visit a nursery or check them out online.
Mail for Mom (27 Best Gift Ideas for Mother in law)
Tell your mom the reasons why she is the perfect person through heartfelt letters. You can either write them yourself or get mail packages from websites that personalize the letter according to the occasion. And? Get it delivered! You can also consider this as an ideal gift for women (girlfriend, friends, sister).
You can make the iconic dialogues that your mother uses even more iconic. Get her dialogue printed on a mug that will let her know that she's the trendsetter of the house.
Radio Show for Mom: A unique gift for mothers in 2021
A pretty unique gift for the one in million Mom. Dedicate an entire radio show for her and let her know how much you adore her. The radio show is available on websites like www.oyehappy.com at an affordable price. So, surprise her with a whole show, just for her!
Get a personalized gift hamper for your Mom containing her favorite things. The gift hampers are easily available on gift websites. Also, you can even create a package yourself from websites like Amazon and Myntra. Or, how about making one all by yourself. Just buy all her favorite stuffs. And make a love goody-basket for her.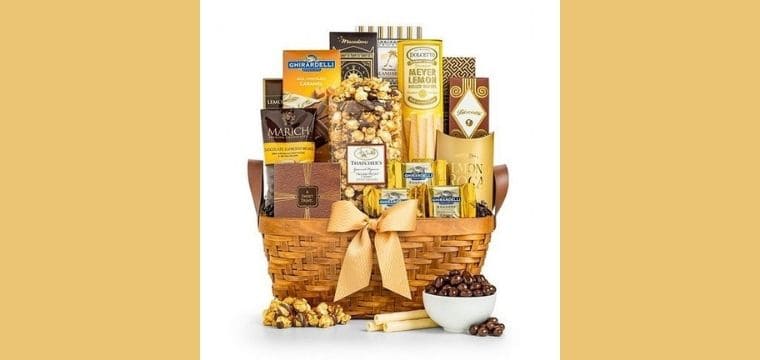 Mirror Card for Mom (27 Best Gift Ideas for Mother)
A mirror card is a simple way to let your mom know she's the best! The mirror card will consist of a mirror inside that will only reflect perfection, i.e., your mom! The card is also available on websites like www.oyehappy.com. We have attached the link below.
These are cute tiny Indian Mom Emoji cards specially designed to convey your feelings to her. These Emoji cards come in various sets for every mood of your mother. Also, they come with adorable little notes just for your mom.
Slideshow Frame (27 Best Gift Ideas for Mother)
Bring the best moments of you and your mother to life. Gift her a slideshow frame with all the memorable events of your life. You can put the frame anywhere and reminisce about the memories all the time.
Celebrity Article for Mom
She's the MVP of the house; let her know that. Gift her a customized Celebrity Article that talks ONLY ABOUT HER! The article is easily available on gifting websites. So, get her the customized Celebrity Article and let her know that she lights up your world. This is one of the Unique Best Gift Ideas for Mother in 2021.
Name a Star: Consider Buying a Star as a gift idea for Mothers in 2021
Let the star of your life know that she shines the brightest, just like a star. Name a star after her to show that you love her. Buying a star is a trend that can be a plausible gift idea for parents as well.
A handbag is an ideal gift idea for women. Let the best woman of your life, i.e., your mom, have a handbag that suits her fashion and style. You can always sneak around to know what she likes and search the web to get her the same.
Hair Dryer (27 Best Gift Ideas for Mother)
A hairdryer is indeed a plausible gift, in fact, a boon for all the ladies. Make her morning schedule easier by giving her a hairdryer so she can manage her hair care routine easily. You can surf on internet or just go to the nearest mall and get her the same.
Get her initials or name engraved in a beautiful necklace. Also, you can put a coded message on it. So, give her a beautiful neck ornament to add more to her natural beauty.
Watches (27 Best Gift Ideas for Mother)
You can never go wrong with watches. A watch can act as a time teller plus a piece of jewelry and adds to her simplistic charms. You can always go offline or search online for the best deals!
Jewelry is the most adored gift among women. You can choose from earrings, necklaces, and other ornaments embedded with precious stones. Let her get the perfect ornament set and make her feel special!
Digital Caricature (27 Best Gift Ideas for Mother)
A digital caricature is just like a hand-drawn caricature but made on heavy painting software. Let your mother or mother-in-law know how special she is by getting her an exclusive digital caricature. The digital services are affordable and easily available on the web.
Put a symbol of love and care on the hands that nurture you through bracelets. You can put meaningful phrases, messages, or designs that symbolize your love for her.
Help the constantly hard-working mother relax by gifting a massager she needs. You can pick from numerous options like neck massager, shoulder, back, and so on. You can get them both online & offline.
Cozy Blankets (27 Best Gift Ideas for Mother in law)
The one who gave you the warmth of love, the meaning of care and protection, deserves a warm cozy blanket. Keep her safe from the cold weather by giving her a premium quality blanket. These blankets are available offline and online.
Give the tech-savvy mother the best of the gift, a Kindle. If your mother is the one who enjoys trying new technology, then you can gift her a Kindle for reading purposes. It's easily available anywhere and is again, a useful gift.
Book (27 Best Gift Ideas for Mother)
If your mother is a book lover, this is the perfect gift you can give to her. There are many genres and authors to choose from. Gift her something written by her favorite author or give her something new, refreshing as per her likeness.
If your mom is an audiobook person, then you can gift her an Audible subscription. There are several audiobooks and exclusive podcasts to listen to while working. You can check Amazon for pricing and app subscription details.
Body care gift sets are essential and useful. You can gather information about your mother's favorite body care brand. After that, you can get her a collective gift box consisting of face masks, scrubs, bath salts, and so on. For a change, pamper the one who pampers you all the time. It is one of the Best Gift Ideas for Mother.
Try being a chef for a day for the one who cooks you delicious meals all the time. Bake a cake or cookies for her and let her know that you cherish her a lot. Cake and cookie mixtures are available in markets and take less time to make. Get your baking hat on for her.
Assorted Tea Set (27 Best Gift Ideas for Mother in law)
Almost everyone here is a tea lover. Gift your mother or mother-in-law a set of assorted Tea, if not Tea, then premium Coffee to let her know the varieties found around the world.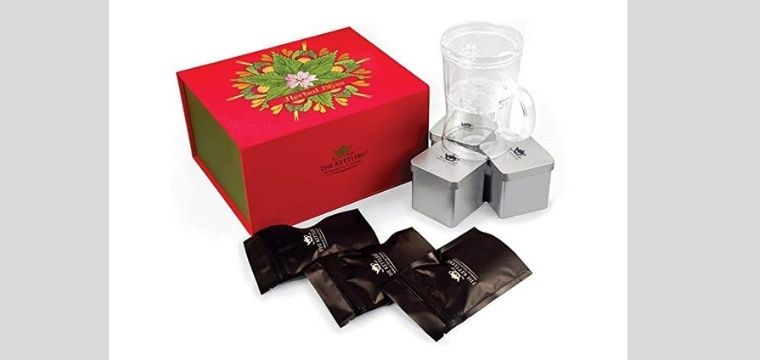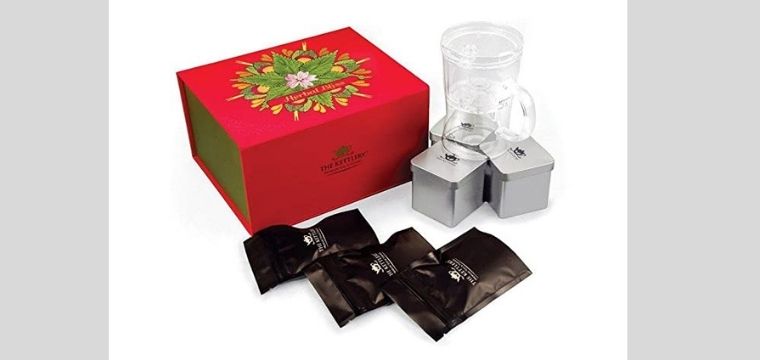 Gifting flowers is the simplest yet elegant way to let your mother know you adore her! Be it a Sunflower that reflects her bright smile or a Rose that resonates with her sweet love. However, any flower is dim when compared to a mother.
---
No gift can ever be compared to the love that a mother shower on you. And a gift cannot wholly convey the love you have for your mother. But it can surely be a gesture to tell her how lucky and blessed you are to have a loving mother in your life. Or tell that to your mother-in-law. Above all, being there and spending time with your loved ones is the most precious gift.
That's what is about the mothers or parents, they look at the effort, gesture and love not the material. Even a hug or a chocolate can lighten up their face the brightest and just make their day. We sorted these for you to make their day and pamper their. Because, they will not expect or ask for it, ever.
Read More From Us: