Email marketing is the act of sending a commercial message to a targeted group of people. The mail sent to a customer is mail through which marketing can take place. To help with this marketing trait, email marketing tools can be used. The first email, sent by Ray Tomlinson in 1971 or 1978, depending on your source, marked the beginning of the modern communication era. It can involve sending advertisements which is a key element to any business taking place.
Have you wondered why email marketing has emerged? What's the need for it? Marketing your product through email can be done in a fast and efficient manner. It can also reduce the cost. Nearly nine out of every ten marketers use email marketing to distribute content organically which arises the necessity of these email marketing tools. 81% of small businesses rely on email as their primary customer acquisition channel, and 80% for retention.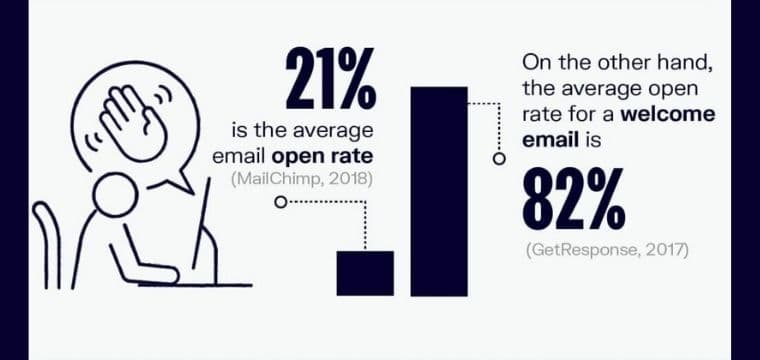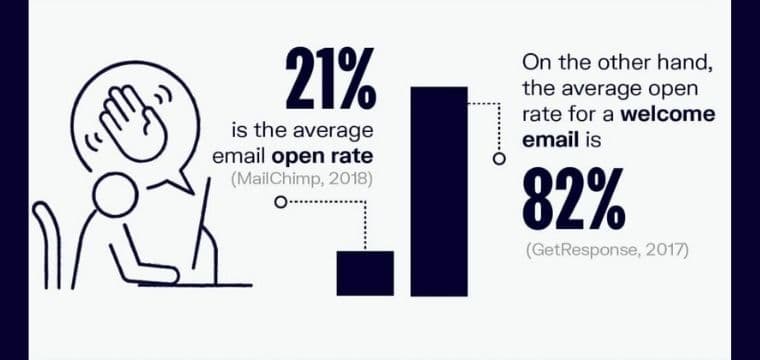 The average open rate for a welcome email is 82%. If one opts for advertisement, it costs too much, but if he/she goes for email marketing, it can cut the cost. It also allows the creation of a target audience and personalized messages. It helps to connect with the targeted audience fast and helps to promote the product, and increases sales by developing the relationship with its customer.
Gary Thuerk, a Marketing Manager at Digital Equipment Corp, sent the first commercial email years later, where the message reached a list of email addresses. There were only a few hundred people on the list, but that was enough for Thuerk to claim the mantle, "Father of Spam".
---
FREE EMAIL MARKETING TOOLS | TOP EMAIL MARKETING TOOLS
Everyone is concerned more about free things. People seek more benefits than the cost invested. This is the main goal of a marketer. Now let us see the free marketing tools which can be used in email marketing. These are the following tools that can be used for free.
HubSpot
It is one of the best-known tools for the automation platform of marketing which has recently emerged. It can support various small businesses transactional email needs. It is more suitable for the promotion of the current campaign. The tool features a handy drag and drops visual editor. The best thing which I liked the most is that its ease and the mail part is free of cost.
SendPulse
It is an email marketing tool that helps efficiency to the marketers and developers via SMTP or API. The platform offers 24/7 live support, great deliver-ability and detailed reports about opens, clicks and unsubscribes. . Free plan includes 12,000 emails every month and premium plan pricing starts at just $8.85/month.
Sendinblue
It is a marketing communication platform that has features of both email marketing and additional functions such as customer relation management and launching page creation. With over 70 design templates, Sendinblue's email design functions make it easy to create a great-looking email. Plus, all of these templates are responsive, and you can preview your results to ensure your design looks the way you want on any screen format.
Omnisend
It is a sophisticated e-commerce platform that integrates all communication platforms in one place. Its free plan includes the only email, but it's more than enough to support the email marketing efforts of small and medium businesses, it also allows to automate the email delivery using the triggers as well as ease time to communicate with the respective customer. It can be utilised its comprehensive audience insights. To send out more email messages which are relevant.
• Read Our Blog "Best SEO Tools to Optimize Content in 2021".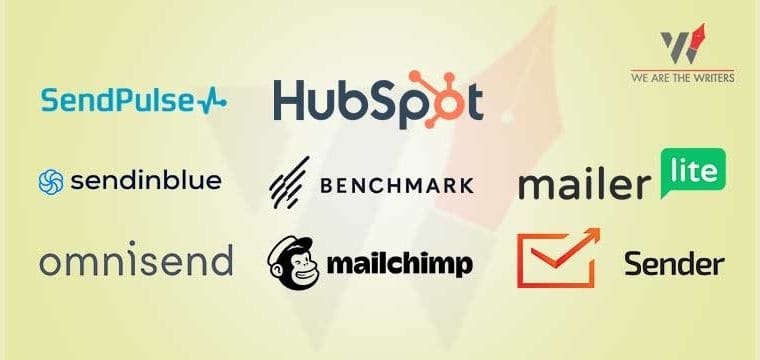 Sender
Sender is categorized to be one of the best free email marketing tools available in the market. This tool helps to create marvelous newsletter without any prior knowledge of HTML. The best part of this top email marketing tool is using this tool you can even personalize the newsletter.
Benchmark Email
In our email marketing tools list Benchmark Email has also featured. The simple reason of this tool to be on the list is this tool helps to design "responsive emails" that helps the email look great on any device. This platform also helps to edit the images on the platform itself. At the same time, this one of the best free email marketing tools offers impressive templates.
MailChimp
You can call this tool "Mailchimp" to be the leader among all the email marketing tools available. The tool comes with basic subscription plan, that allows for simple email marketing features like email scheduling and creation. Along this feature this tool also allows smart recommendation feature.
According to Sproutsocial, "Mailchimp lets you automate your emails at crucial steps of the buyer journey, so you can easily send out welcome emails, order confirmations, abandoned cart reminders and many more."
MailerLite
According to Sproutsocial, "Sophisticated features like the landing page builder and the pop up customized make MailerLite stand out among free email tools in the market."
At the same time, MailerLite, one of the best email marketing tools comes with text and image editor.
---
EMAIL MARKETING TOOLS 2020
In this section let us read about the various email marketing tools 2020. Let us begin.
ActiveCampaign Lite
ActiveCampaign and ActiveCampaign Lite are two different platform or tools. Where one focuses on all other digital marketing tools ActiveCampaign Lite focuses primarily on email marketing. The pros of using this tool is that this one of the best email marketing tools 2020 is cost effective and one can also derive personalized experience.
Campaign Monitor
Campaign Monitor is very similar to MailChimp. This platform also offers better quality email automation feature. Some of the striking features if this tool is that it is cost effective, user friendly, easy to use campaign builder etc. But when it is compared with MailChimp, the later is better than the former.
ConvertKit
• Read Our Blog "Best Social Media Automation Tools".
ConvertKit is an important email marketing tool that is specially used for e-commerce. This tool comes with exclusive features that helps in fulfilling various e-commerce needs. This email marketing tool has a great set of conversation focused features that are specially designed for e-commerce needs. At the same time, this tool has various marketing automation features. The added benefit of this tool is that it helps in website building as an added feature.
Mailjet
Mailjet is one of those email marketing tools that completely focuses on simplicity. The email automation offered by this tool is relatively basic but at the same time it is sufficient for most email marketers. Mailjet basically has two USPs, first the free plan and secondly it's easy to integrate an SMTP server with this tool.
---
EMAIL MARKETING TOOLS FOR SMALL BUSINESS
In general terms, businesses has a lot to do with emailing the partners or clients. Here comes the need of email marketing tools for small business. This allows the firms or business owners to save a lot of time. Let us check out the list of the tools used bu small business houses.
Flodesk
When it comes to designing business emails by small business houses Flodesk is one of the best choices. The layout builder of this tool helps to design custom graphics that acts as an alternative to Canva.
Constant Contact
Constant Contact is one of the fastest growing email marketing tools. The best part of this tool is that it offers automation like A/B testings, surveys etc. This platform also arranges for online training, webinars and high level of support.
AWeber
AWeber is considered to be among one of the oldest email marketing tools for small business. The success of this tool can be attributed to the expert access that is given to its users irrespective of the package the user has chosen. The blog section of this platform also allows one to have an idea of the whereabouts of email marketing.
Drip
This email marketing tool is one of the finest choice for new e-commerce shops or business houses. Being directed towards e-commerce automation, Drip offers various information for its new users.
---
CONCLUSION
Last but not least it is proven that email marketing is the one most the online marketing element which can reach a great percentage of people and targeted audience. Email marketing has a return on investment (ROI) of $42 for every $1 spent
It is the need of the hour that every marketer must include the email marketing strategy in their business to promote their product or service as it is one of the cheapest sources which one can adopt. It not only includes the low cost but also benefits us with the huge return on investment.
It is also easy to measure the outcomes from email marketing and helps in brand development. As email is used worldwide, email marketing should be one of the marketing strategies that startups can adopt.