If you travel to the United States of America, you will inevitably come across some magnificent US festivals taking place all across the country. Their rich culture and festivals are a must-attend for every backpacker out there. The country is known to host some of the famous festivals for people to appreciate their culture.
From food festivals in Chicago to music fests in California, American celebrations are a delight. They also have cultural holidays throughout the country. If you plan an American holiday in 2022, you must attend these US Festivals, here is a snapshot of what you may see and do in the months of your stay. 
Suggested Blogs:
Mardi Gras
Mardi Gras or fat Tuesday is a festival people celebrate with spectacular celebrations across the United States. The event next year is going to be held on March 1st, 2022. People dress up for the carnival in colorful costumes. There is also a masquerade and dancing event held in the streets of the country.
This festival takes place in several states across the county. People celebrate it in their style all across these states. Some of them declare it as a public holiday. So schools and offices remain closed during the festival. The city of New Orleans in Louisiana is known to put up the biggest carnival in America. But you can also enjoy the festival in Texas nearby.
But no matter the place you choose, expect to feast on Cajun cuisine everywhere in the carnival. Get ready to enjoy their grand parades, and shake a bit to their traditional music in these US festivals. So, save the date, and enjoy the celebrations when it begins.
International Cherry Blossom Festival | US Festivals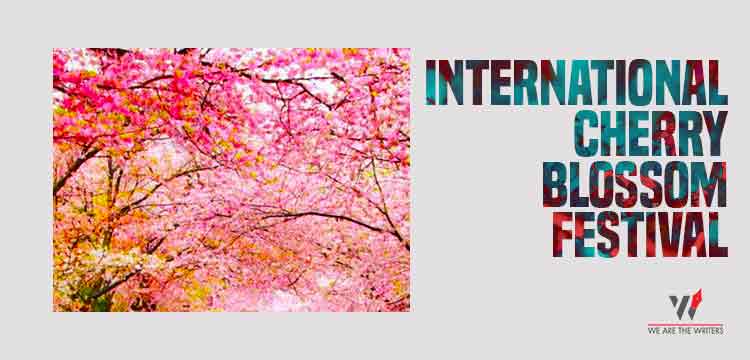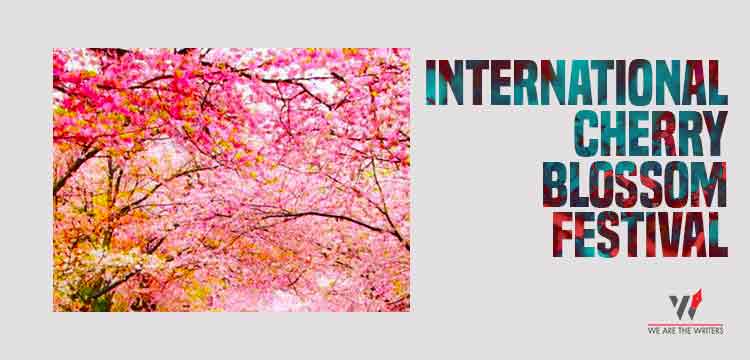 America will delight visitors to one of the most dazzling displays of springtime in the forthcoming 2022 march. The event will take place for ten days in Macon, Georgia. The month is tinted pink when the trees are in full bloom during this time of the year. This US festival attracts tourists from all around the globe and takes place during springtime every year.
Remember to check for accommodation prices and reserve ahead of time, since the place is tight given the high demands. Aside from soaking in the pink splendor of the festival, you can enjoy several open-air events.
People can also enjoy several open-air events like food trucks, firework displays, air shows, and art and crafts available at the venue. The festival has all your favorite fair food like funnel cakes and cotton candies. Expect to eat pink pancakes and watch captivating performers putting on fun shows for you in these holidays.
Taste of Chicago | US Festivals 2022
The ideal way to explore a place is through their cuisine. The city's hallmark summer event, Taste of Chicago will happen in July, this approaching year. The event is held for five long days each year. The schedule usually includes free food, dancing, and musical performances in the neighborhoods across the city.
Make sure to book a holiday for this US festival to enjoy their ethnic food with a beautiful display of their community. Several Chicago restaurants, street vendors cook their popular dishes for all of you hungry festival-goers. So don't miss the chance and grab the opportunity this upcoming year.
You can also enjoy activities and events from free concerts. There are special kids' activities where tiny aspiring chefs showcase their ability and play games and more. Taste of Chicago also hosts intimate dinner events with celebrity chefs for a nominal fee.
Suggested Blogs:
Los Angeles Food and Wine Festival | US Festivals
Los Angeles organizes food and fine US festivals every year to exhibit the city's supremacy as the ultimate food destination of America. From fine chefs to top wineries, the five-day festival is a must-experience for any tourist visiting the country. The entry price gives you access to unlimited food, custom cocktails, and a great delight.
There are individual tickets if you are interested in the quick dip of food. Also, you can get a general admission ticket that covers all four days. So clear your calendar for this epic culinary event this upcoming 2022. Cozy up to the best flavors from the city and enjoy all the fun events the city hosts for five days.
Besides, the food they hold book signing events, and music to make your visit a worthy one. Reserve a place in their cool neighborhoods that have accommodations that suits your budget and enjoy the holidays. [best us festivals 2022]
Amish Acres Arts and Crafts Festival | US Festivals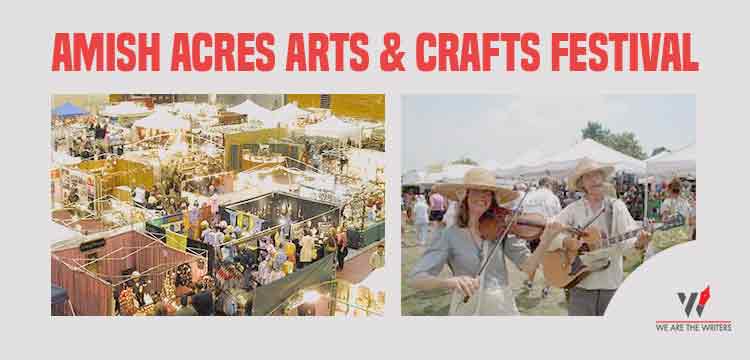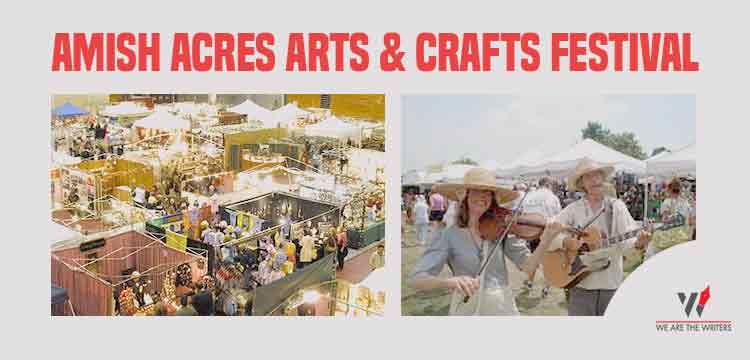 When in the U.S, make plans to attend the Amish Acres Arts & craft festival in Indiana. To be held in the month of august in 2022, this four-day outdoorsy event is a complete package packed with attractive offerings. Appreciate the finest artisans and craftsmen from the country. This festival typically hosts over 100 vendors and food trucks for people. Aside from that, kids could entertain themselves with exciting arcade trailers and train rides.
It is one of the U.S festivals that is a must experience if you want to relieve the artistic bones in your body. You can buy arts and crafts items that the vendor display at the event. More entertainment includes a performance by the marching bands.
This festival is a must-visit if you are in for an overnight gateway with your friends or family. If you are a history enthusiast, you may learn a lot about the Amish and enjoy some shopping too.
CaliRoots Music and Art Festival | US Festivals
The CaliRoots music and art festival also referred to as Cali Roots is a music and art event in California. Plan early since the event is held from 26 to 29 May in 2022. This music fiesta features some of the finest hip hop, rock, and folk artists. Music fans travel from far places to get a taste of this vibrant festival from around the country.
People of any age can enter the festival, and kids under age can enter the event for free. The fest takes place in a picturesque and lush location. Further, you get to witness the funky fresh kind of festival where you are free and happy.
This festival focuses heavily on the environment and contributes a bit towards it. For instance, it offers water in reusable bottles so that there is no waste production. People holiday here with a simple desire to celebrate the incredible music with their friends and family.
Boston Calling | US Festivals
This multi-genre music festival is a dream come true for music lovers from all across the globe. Clear your schedules for 27 to 29 may, 2022 to reawaken your musical spirit. The three-day event becomes home to over 40,000 music lovers.
It features several leading acts from rock to indie and beyond. The festival provides an exotic lineup of cuisine to ensure no one goes away hungry. They ensure you the most unforgettable experience with a perfect blend of music, entertainment, and food in your holidays.
In 2022, it is all set to host premium beer and exotic wines to their already list of drinks. So get ready to have a taste while you are at it.
Aloha Festival | US Festivals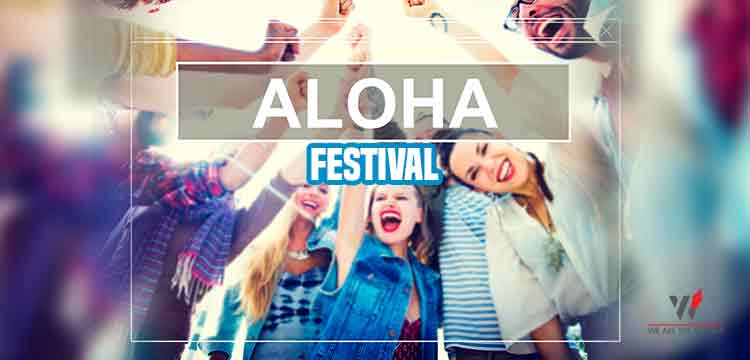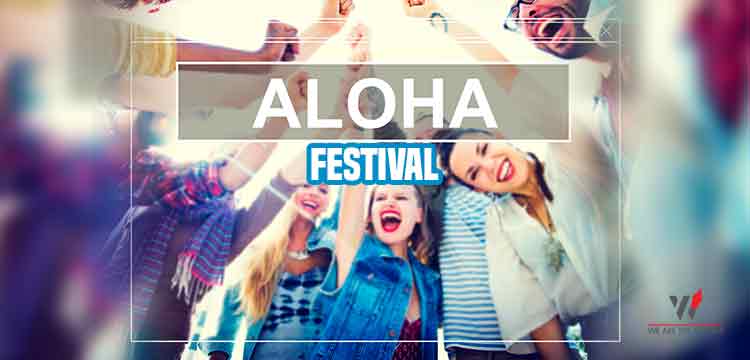 The Aloha Festival honors Hawaii's rich cultural legacy. The dates for these extravagant two months will be out soon. But you can expect it to happen around August 2022 and end in September 2022. This festival hosts over 300 events for visitors across the island.
This statewide social celebration features a floral parade and music shows and performances throughout the event. It is a good holiday event for travelers of all ages since it guarantees a fun-filled adventure. Besides, the event also hosts some delicious food-tasting events for the visitors.
This festival also holds workshops where you can gain insights into the Hawaiian culture. This free event is well-attended across the country, with people coming from faraway places. You get to enjoy your holidays with precious memories of the intriguing Hawaiian Island.
Music Festivals that you just can not miss | US Festivals 2022
US Festivals are vastly famous because of the music they have. Its impossible to finish this blog without mentioning the most popular and the funnest Music festivals. here is a list of some of the best us festivals 2022 that will be playing your favourite music:
| | |
| --- | --- |
| FESTIVAL | DATE & VENUE |
| | |
| 1. COACHELLA VALLEY MUSIC AND ARTS FESTIVAL | When: April 15-17 & April 22-24, 2022 (2 Weekends) |
| | Where: Empire Polo Club, Indio, California |
| | |
| 2. ULTRA MUSIC FESTIVAL | When: March 25-27, 2022 |
| | Where: Miami, Florida |
| | |
| 3. ELECTRIC FOREST | When: June 2022 |
| | Where: Rothbury, Michigan |
| | |
| 4. HANGOUT FESTIVAL | When: May 20-22, 2022 |
| | Where: The Gulf Shores, Alabama |
| | |
| 5. KAABOO DEL MAR FESTIVAL | When: September 2022 |
| | Where: Petco Park |
| | |
| 6. LIGHTNING IN A BOTTLE | When: May 25-May 30, 2022 |
| | Where: Buena Vista Lake, Kern County, California |
| | |
| 7. MOVEMENT ELECTRONIC | When: Memorial Day Weekend 2022 |
| | Where: Detroit |
| | |
| 8. GROOVE CRUISE | When: January 20-24, 2022 |
| | Where: Orlando | Labadee's Private Paradise |
| | |
| 9. HARD SUMMER MUSIC FESTIVAL | When: August 2022 |
| | Where: The Speedway in Fontana, San Bernadino, California |
| | |
| 10. ROLLING LOUD | When: October 2021, Decemberr 2021, July 2022 |
| | Where: Miami, Flordia | Oakland, California | Queens, NY |
| | |
| 11. FRIENDSHIP CRUISE FESTIVAL | When: January 2022 |
| | Where: Miami |
| | |
| 12. STAGECOACH MUSIC FESTIVAL | When: April 29 – May 1, 2022 |
| | Where: Empire Polo Club, Indio, California |
| | |
| 13. WANDERLUST FESTIVAL | When: July 2022 |
| | Where: Various Locations |
| | |
| 14. LUCIDITY FESTIVAL | When: April 8-10, 2022 |
| | Where: Live Oak Campground, Santa Barbara, California |
| | |
| 15. VOODOO FESTIVAL | When: October 2022 |
| | Where: City Park, New Orleans, Louisiana |
| | |
| 16. OKEECHOBEE MUSIC FESTIVAL | When: March 3-6, 2022 |
| | Where: Okeechobee, Florida |
| | |
| 17. ARISE MUSIC FESTIVAL | When: May 27-30, 2022 (Memorial Day Weekend) |
| | Where: Sunrise Ranch, Loveland |
| | |
| 18. BOSTON CALLING | When: May 2022 |
| | Where: Allston, Massachusetts |
| | |
| 19. PRIMAVERA SOUND LOS ANGELES | When: September 2022 |
| | Where: LA Historic State Park |
| | |
| 20. BURNING MAN | When: August – September 2022 |
| | Where: Black Rock City, Nevada (Two Hours Away from Reno) |
| | |
Music Festivals | US Festivals 2022
To wrap it up
From music to food, culture, and art, these seven festivals in the U.S have so much to offer. They are rightfully famous and gain new fans each year. So, mark it on your bucket list for 2022 and experience the American festival season. Happy holidays!!