To achieve your goals and dreams, you need resources. And for that, you need capital, i.e., money. Also, the amount may vary. So, what course of action must one take? There are many ways to seek monetary aid, and taking a loan is one of the most effective.  Even though it is a widely-known term, let's briefly understand What is a loan? And things to keep in mind while taking a loan.
On top of that, several other things run into the mind, like – How to get a loan? How to calculate interest on a loan? How to get an education loan? And so on. But first, we should know 8 Things to Keep in Mind While Taking a Loan.
What is a Loan? – 8 Things to Keep in Mind While Taking a Loan
A loan is monetary assistance granted by financial institutions, the government, or a corporation. The institutes that loan the money are lenders, whereas the person who requests financial aid is the borrower. The money taken as a loan gets returned within the stipulated time as per the agreement. Also, the borrower gets charged a certain amount of interest along with the original amount.
Things to Keep in Mind While Taking a Loan: Proper Research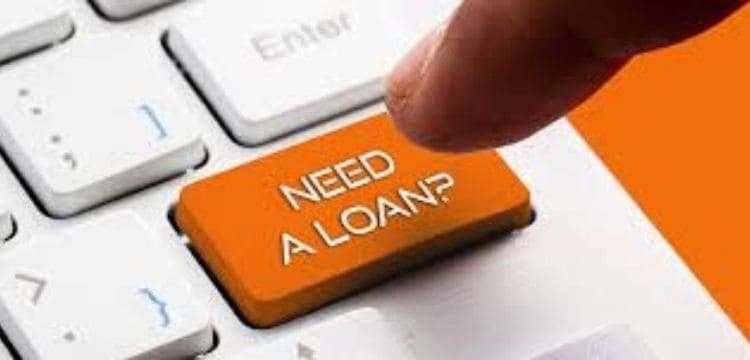 Do the needful and thorough research about various plans offered by banks. You can also consult with loan agents that will help you secure a loan. Make sure you pick the bank that suits your needs, offer you better services and, provide a hassle-free procedure. Different banks have different policies and various offers. Also, take the information about everything you need to submit, such as identity verification, other documentation, interest rates, etc.  Do not hesitate to ask anyone, especially the agents, about every little detail regarding the procedure and available options in your hands.
Keep These 8 Things in Mind While Taking a Loan
1. Determine the Type of Loan
Whenever you decide on taking a loan, there must be a reason behind it. It may fall under various categories, such as personal loans, business loans, student loans, car loans, equity loans, and mortgages. Bring in the clarity of your requirement. What is the reason behind taking a loan? Understand each and every type of loan option available for you, the benefits, and then come to a conclusion. Choose the one that reflects your situation/need and then proceed forward (Source: Investopedia).
2. Interest Rate
When you have a clear picture of what you want, you visit banks and lending agents to talk about the process. If you have a credible reputation, chances are your loan request will get approved along with an Interest Rate. An Interest Rate is an additional amount charged along with the base amount. That additional amount gets paid along with the original loan amount in the form of installments. The installment plans depend on your ability to repay the loan within the specified timeframe (Source: PaisaBazar).
3. Analyze your Financial Situation – 8 Things to Keep in Mind While Taking a Loan
A loan may look like a perfect solution for your money-related crisis, but you should be careful while taking a loan. You should ask yourself- whether the loan is satisfying your wants? Or is it for fulfilling your needs? If you focus on wants, you may end up taking more financial burden on yourself. Your needs are important; therefore, you should carefully set a plan/budget to adjust the monthly installments.
  4. Decide the Amount Wisely
Only take what you need. It is necessary to understand and consider the purpose of your loan. After that, calculate the amount that you need for the loan. The bank will have no problem in granting you the loan if they find you a credible candidate. However, the higher the amount, the more debt you incur. So, be careful in setting up the loan amount. There's no need to go overboard.
Read More From Us:
5. Credit Score
A credit score is the first and the foremost thing that the banks will check before granting you a loan. You can consider a credit score as an acceptability standard for loan approval. A credit score reflects your reliability as a borrower to the banks and is a deciding factor in granting you a loan. The credit score usually falls between 300-900, with 750 + being a desirable score in some cases. A credit score gets calculated based on the due repayment of your credit amount, the presence of any pending loan or not, and no defaulter on any loan. Check your credit score at CIBIL.
 6. Look for a Better Deal
Several options in the financial market will lure you by talking about the attractive offers. Chances are, they can be hiding important/crucial details, such as prepayment penalty, interest/penalty on late payment, cheque bounce charges, etc. Do not jump on the first option you see just by seeing the low-interest rates. Check the criteria mentioned above and make a wise decision that only offers acceptable interest rates but also gives you better options in terms of other aspects of the loan.
7. Read all the Requisites/Information Carefully
Banks must disclose all the relevant/necessary fees or charges. However, you should read all the documents carefully to avoid any discrepancies. Also, keep a check on your documents during the paperwork process. Be prepared with the required documents and keep a check on the information provided by you. You need to check several things before making any decision, like- processing fee, loan tenure, loan cancellation, foreclosure charges, etc. Don't get in situations where you hastily make a decision only to be caught off-guard and then paying the fine/penalty. The bank manager will assist you whenever you need them, but you need to be aware of your present scenario. Afterall, it's better to be safe than sorry.
8. Ability to Repay the Loan Timely – 8 Things to Keep in Mind While Taking a Loan
Nobody likes a defaulter, especially when it comes to repaying the installments timely. Being a defaulter will hurt your credit score. It will also impact your future loan decisions. So, what's the best option to avoid such cases? Either you manage your finance accordingly or cut down on unnecessary expenditures. Discipline matters a lot when it comes to timely repayment. Also, be wise and take a loan only if you're capable of repaying it (source: ET).
Conclusion – Make a Wise Choice – 8 Things to Keep in Mind While Taking a Loan
Loans may seem like an easy option to make life better or come in handy. However, it is wiser to take loans only when it's necessary. It is also beneficial to start planning for the unforeseen future by saving. Temporary spending of money on leisure may fulfill your desires, but saving helps in times of emergency. Also, the loans should be well-planned as they can create complications in certain situations. So, be wise and take appropriate measures. And do not forget the things to keep in mind while taking a loan, mentioned above.