Racing games are something that can leave you exhilarated. From being in the driver's seat to speeding to the finishing line first, car racing games are the best. From swerving from left to right and avoiding obstacles on the way, the best racing games will keep you on the edge of your seat!
Games like Asphalt 9: Legends, Fast & Furious Crossroads, Dirt 5, Forza Motorsport, Need For Speed Heat, etc., come to our mind when we think of best racing games. In our blog "ADDICTIVE RACING GAMES," we have discussed some of the best racing games in detail.
We have also enriched the gaming conversation with some information about free racing games, mobile racing games, and PS4 racing games. So strap your seatbelts tightly and get ready for an exciting journey through legendary racing games!
---
BEST ADDICTIVE RACING GAMES
There is an abundance of racing games available that will put you in the driver's seat of a grand racing adventure. Racing games may be highly realistic and lifelike thanks to contemporary visuals and next-generation power. We've put up a list of some of the most realistic car racing games available in the list below.
GRAN TURISMO 2 – 1999
DEVELOPER: POLYPHONY DIGITAL
PUBLISHER: SONY COMPUTER ENTERTAINMENT
Gran Turismo 2 was released a year after the first game in the series, and it was a huge hit. GT2 improved on the first game's graphics, added new cars, and added a range of new tracks. Gaming critics declared that it was one of "the world's most advanced racing games" at the time. But it still used the same engine as its predecessor.
Being one of the best racing games, GT2 included a whole new rally mode to see if it was something the gamers desired. In many situations, the most astounding feat of GT was allowing gamers to drive their real-life personal or business lease. By 2008, the game had sold over 9.37 million copies worldwide, with the majority of them going to the United States, Europe, and Japan.
Despite its success, the game was not without controversy. It was released with a number of annoying bugs, including powerful cars spawning in events based on much lower calibre cars. This was making winning impossible for the racing games players. The cars were deleted from the player's garage upon saving the game, and most of the time the game didn't save completely.
---
FORZA HORIZON 4
DEVELOPER: TURN 10 STUDIOS
PUBLISHER: MICROSOFT GAME STUDIOS
Forza Horizon 4 is a racing game for Xbox One that was launched in 2018. But this isn't just any one of the ordinary free racing games. Forza Horizon 4 allows you to explore the gorgeous countryside while building a collection of over 450 automobiles. This is on your quest to become a Horizon Superstar in the historic backdrop of Britain. The terrain is brilliantly detailed, although there is some guttural engine noise.
This is especially audible while you race over the landscape in this open-world racing experience with amazing graphics and music. Forza Horizon 4 is one of arcade's best racing games of all time. The graphics are excellent, and the picturesque open-world landscape is inspired by Edinburgh and the Lake District.
These areas have some of the best driving routes in the UK. The selection of cars in Forza Horizon 4 is vast, and each has its own set of customization options. New to the game are body packages patterned after real-life counterparts, such as Liberty Walk Nissan GTRs and RWB Porsches.
---
BURNOUT 3: TAKEDOWN – 2004
DEVELOPER: CRITERION GAMES
PUBLISHER: EA GAMES
Burnout 3 is acclaimed as one of the best racing games of all time. This is despite the fact of limiting your freedom to customise your car and generating a realistic handling feel. This is something that automobile fans (and consequently racing game enthusiasts) value highly. It was a complete combination of superb graphics, interesting gameplay, and a fantastic soundtrack. This is definitely one of the undoubtedly nostalgic racing games, as games like this don't come out often.
Previously, Criterion Games had to create their own soundtracks, but by partnering with EA, they were able to use licenced music from bands like Rise Against, My Chemical Romance, Fall Out Boy, and many more. Burnout 3 became more about violence than racing as a result of its aggressive gameplay. Players would fight through traffic rather than race through it, knock out their opponents and get their hearts racing with adrenaline. This was a guiding principle for future racing games such as Blur and Split/Second: Velocity.
---
F1 CHALLENGE '99 – '02 – 2003
DEVELOPER: ELECTRONIC ARTS
PUBLISHER: ELECTRONIC ARTS
F1 Challenge was an early racing simulation game produced by Electronic Arts; however, this is not the same F1 series that is still available today; the Formula 1 licence was originally exclusively owned by EA before Sony took control and dominated the PS2 market with a revitalised series.
EA was able to build an F1 Challenge by utilising the four years of licence they had previously paid for, therefore nothing notable from the game's release year (2003) was included. At the time, EA had an advantage over Sony because they had developed a strong game engine that could run realistic (at the time) graphics without putting too much burden on the game's platform. The game also drew a sizable modding community, which created non-F1 tracks like Le Mans.
---
MARIO KART 8 DELUXE – 2017
DEVELOPER: NINTENDO
PUBLISHER: NINTENDO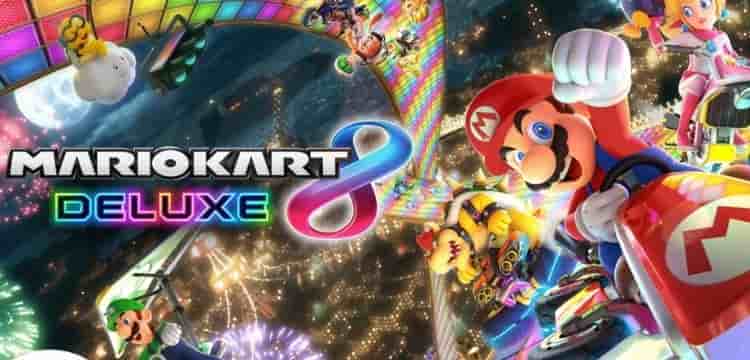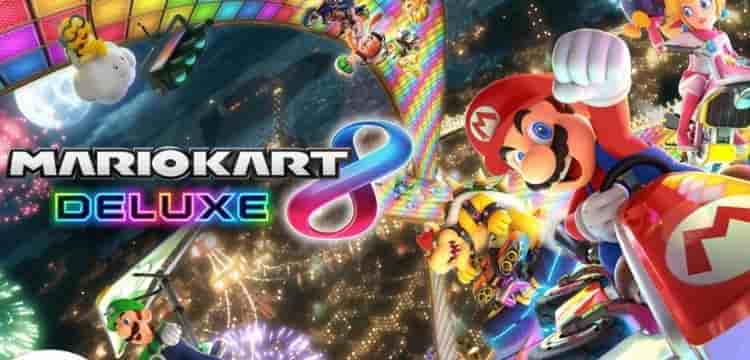 After the failure of the Wii U device, Mario Kart 8 Deluxe is the newest game in a long-running, critically acclaimed series moved to the Nintendo Switch. It's the same game as the Wii U version, but it includes all of the previously DLC-locked content, hence the name "deluxe."
It's close to being the best Mario Kart game of all time, trailing only Mario Kart Super Circuit, which was released for the Game Boy Advance in 2001; a common theme among the best-selling MK games is that they're all available for handheld consoles. Although, that's pretty much Nintendo's speciality these days when it comes to best racing games.
---
FORZA MOTORSPORT 3 – 2009
Developed by: Turn 10 Studios
Publisher: Microsoft Studios
After the popularity of Forza Motorsport 2 and the passage of time, the Forza series was in desperate need of a third chapter. When Forza Motorsport 3 was released, there were over 400 cars to pick from and over 100 different race tracks to play on. Multiplayer was brought back, along with new game modes geared toward the Forza Motorsport 2 community. For example, the best racing games feature such as drag racing, drifting, and stock car racing games, in addition to the usual circuit racing.
A new rewind option was also implemented, allowing players to re-play the previous few seconds if they make a mistake. This was a divisive addition to the game. For example, committing mistakes and profiting from others' mistakes is an important aspect of competitive racing. The development and publishing team released FM3 as part of a new console bundle. This was similar to its predecessor, which helped the Forza series flourish early on.
---
FREE RACING GAMES | MOBILE RACING GAMES
When playing racing games, you feel the rush of adrenaline in your veins. It is so exciting! You can experience the same thrill with Here are some of the best racing games that are available for free for both Android and iOS users. The list of free mobile racing games is as follows.
ASPHALT 9: LEGENDS
DEVELOPER: GAMELOFT
PUBLISHER: GAMELOFT
The Asphalt 9 is the follow-up to the already well-known mobile racing game Asphalt 8, which was the highest-grossing racing game on Android at the time. It provides a large range of vehicles to pick from, including Ferrari and W Motors. Aside from that, the game has two other modes: Online Multiplayer and Career Mode. Asphalt 9's graphics are outstanding, and they are the best of the group.
The textures, houses, roads, and scenery are all stunning. The races are short and fast-paced, as well as impressive and unique. TouchDrive, a new driving function in Asphalt 9, makes the race more enjoyable and uncomplicated. Furthermore, you can form an online community and collaborate with other racers. Overall, if you want to have a true racing experience on your smartphone with stunning visuals, this is the game for you. It is one of the best and free mobile racing games available right now.
---
TRAFFIC RIDER
DEVELOPER: SONER KARA
PUBLISHER: SONER KARA
The goal of the Traffic Rider game is to finish the race before time runs out while avoiding collisions with other vehicles. The graphics are breathtaking, especially with the day and night variations. You will enjoy playing one of the best free mobile racing games of all time. There are 29 motorcycles to pick from, and the noises were recorded from various types of genuine motorcycles. The developers did this to ensure a realistic experience.
New and enhanced motorcycles can be unlocked by finishing the assignments and the level. Career mode, unlimited mode, free ride mode, and time trial mode are among the game modes available. You can earn bonus points for riding faster and passing through traffic. It's one of the simple mobile racing games with a lot of depth and is gaining more and more popularity over time.
---
REAL RACING 2 (IOS) – 2010
DEVELOPER: FIREMINT
PUBLISHER: FIREMINT
Real Racing 2 is one of the most popular mobile racing games that was released in 2010 by Firemint Games before being purchased by EA, which now owns the licence to the title. The success of racing games like Reckless Racing 2 and the Asphalt series proved beneficial for Real Racing 2 as well. These were all released at the same time as the mobile game market exploded due to the widespread adoption of smartphones.
There were 30 real-life automobiles to pick from in the game, but the tracks were all made up and varied in style. In a single race, players could compete against each other online with up to sixteen players in total. While mobile games aren't for everyone, they do help to push smartphone manufacturers to include more advanced hardware in their next-generation phones. In fact, because mobile game graphics are evolving at such a rapid pace, some companies, such as Razer, have taken it upon themselves to release their own gaming phone.
---
NEED FOR SPEED: NO LIMITS
DEVELOPER: FIREMONKEY STUDIOS
PUBLISHER: ElLECTRONIC ARTS
The Need for Speed series is credited with igniting the racing game craze among all gamers. Finally, we also have a mobile version of this game to relive all of our childhood memories. There are a total of 30 cars in this game, all of which may be modified and customised. The game's controls are straightforward, requiring only a tap to accelerate or halt.
Need for Speed: No Limits is the oldest series of free mobile racing games in the history of racing games, and it has upheld its reputation to the best of its ability. This game is made much more addictive by the inclusion of several races. The races, on the other hand, are exceedingly short and can be completed in a matter of minutes. After completing the races, you can spend the rewards to upgrade and customise your character as you see fit.
---
TOP SPEED: DRAG AND FAST RACING 3D
DEVELOPER: STUDIO T-BULL
PUBLISHER: STUDIO T-BULL
T-Bull's Top Speed is an intriguing game in which you can choose from 69 different car models. The goal of the game is for the player to become the ruler of the gaming city by defeating many bosses. This game contains multiple districts, each with its own gang crews. While clearing all of the bosses, you can have an endless amount of fun. Also, because the game is rated 12+, only players above the age of 12 are permitted to play it. Furthermore, the game offers an offline mode and a single-player campaign in which you begin as an underdog in the city mafia and work your way up the ranks.
Top Speed has raised the bar in the drag racing genre. The game allows you to drag race in five stunning environments, ranging from quiet suburbia to a bustling downtown. If you've ever wanted to be a member of the underdog racing Mafia while sightseeing, this game is the ideal way to do so. You must outsmart your opponents in order to win one of the free racing games like this one. Nothing prevents you from destroying the rubber on your driving wheels, burning tyres, and joining gangster crews and the Mafia.
---
PS4 RACING GAMES
Car racing games enthusiasts have always spoken highly of PS4 racing games. PS4 racing games are superior in every way imaginable, be it the graphics, realistic story stimulators or driving experience, etc. Here is a list of the best car racing games, PS4 racing games to be precise, ranked according to their popularity.
F1 2019
DEVELOPER: CODEMASTERS, SWORDSFISH STUDIO
PUBLISHER: CODEMASTER, DEEP SILVER
If you've always wanted to drive one of the world's fastest cars, F1 2019 is the game for you. In reality, driving a Formula 1 vehicle isn't as simple as climbing into the cockpit and firing up the six-cylinder hybrid before taking to the track. The genuine car necessitates extensive training and knowledge of the vehicle's numerous features. You can race in many periods of F1 cars, such as the V8s, Michael Schumacher's Ferrari F2004, or Ayrton Senna's Marlboro Mclaren Honda.
You can either play career mode or join an online car racing games league with hundreds of other people from all around the world. Create your own design for your Formula 1 race car. You can also use the new automated race highlights function to replay and share your best racing moments. Another feature of one of the best PS4 racing games is that real Formula 1 teams compete in Gaming tournaments. Some of these players also use simulators utilised by different Formula 1 teams.
---
PROJECT CARS 2
DEVELOPER: SLIGHTLY MAD STUDIOS
PUBLISHER: BANDAI NAMCO, AL-HAMMAD TECHNOLOGIES
Project CARS 2 is another must-have for every motorsports aficionado, with over 140 tracks in 60 places across the world. Project CARS 2, one of the best car racing games, includes all four seasons of racing, as well as weather variations such as snow and ice. This extraordinary series of PS4 racing games affects the game in a variety of ways. This includes the measures to track temperatures, ambient temperatures, altitude above sea level, location, time of year.
It also has a mechanism to track wind direction and speed, and track gradients. In Project CARS 2, even the angle of the sun has an effect on track temperatures. Such realistic PS4 games are a delight for car racing games lovers. You get access to a total of 189 vehicles, ranging from Go Karts to hypercars. This game provides an accurate, totally accurate handling experience.
---
NASCAR HEAT 4
DEVELOPER: MONSTER GAMES
PUBLISHER: 704GAMES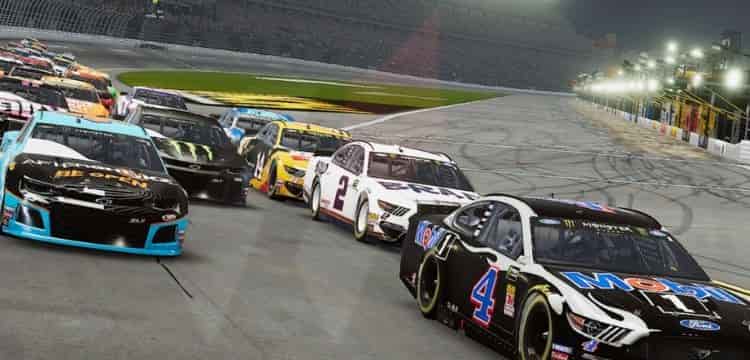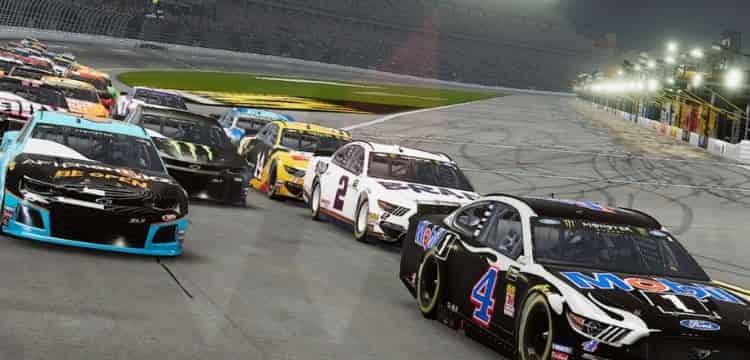 If you're a PS4 racing games enthusiast, you will most likely also be a NASCAR enthusiast. NASCAR Heat 4 is one of the ultimate car racing games to acquire. The 2019 Monster Energy NASCAR Cup Series, NASCAR Xfinity Series, NASCAR Gander Outdoors Truck Series are extraordinary. Even the Xtreme Dirt Tour are all featured in the latest instalment of NASCAR's official video game.
You can fight against over 150 official NASCAR teams and drivers across 38 courses in total. You will be able to track maps, get unlockable paint schemes, additional control choices, expanded career mode, etc. It also has a much smarter AI, and improved graphics and acoustics among the new features in NASCAR Heat 4. This game is also the only method to qualify for the NASCAR Heat Pro League, where you may race for a real NASCAR team by participating in this game.
---
ENDING NOTE
These car racing games, mobile racing games, or PS4 racing games need quick reflexes, high precision, precise gear shifts, acceleration, and braking methods. It doesn't get any more realistic than this when it comes to driving on a computer. With racing games, you can also fulfil one of your wild dreams of reckless driving without getting caught up in jail! The best racing games help you control your stress, increase reflexes, and train your brain overall.