Some people just love to get their blood pumping. When it comes to action movies, these guys love the rush of the adrenaline that comes from watching these action movies. Hold your breath, and let's dive into some of the best action movies on Netflix and other OTT platforms. 
---

BEST ACTION MOVIES ON NETFLIX

If you're a lover of action movies, here are some of the best action movies that will keep you on the edge of your seat till the very end. Read on to find out!
JOHN WICK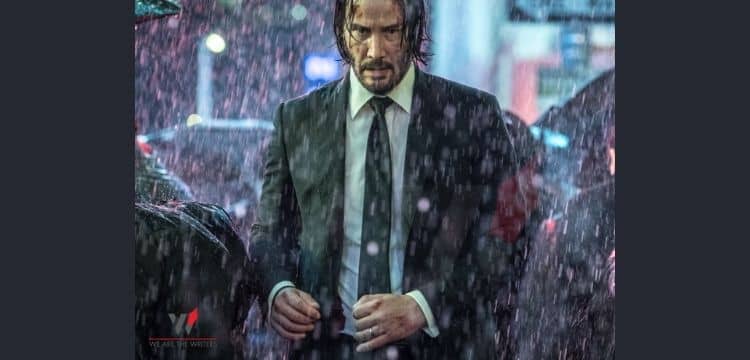 2014 | IMDb RATING – 7.4/10 | ACTION, CRIME, THRILLER
DIRECTOR: CHAD STAHELSKI
CAST
Keanu Reeves – John Wick
Michael Nyqvist – Viggo Tarasov
Alfie Allen – Iosef Tarasov
Willem Dafoe – Marcus
Dean Winters – Avi
PLOT OF JOHN WICK | BEST ACTION MOVIES ON NETFLIX
Keanu Reeves plays John Wick, a retired hitman seeking vengeance for the killing of the puppy given to him by his recently deceased wife and the theft of his automobile in the American neo-noir action-thriller John Wick.
John, blinded by vengeance, will launch a carefully choreographed series of destruction against the sophisticated kingpin, Viggo Tarasov, and his family. They are fully aware of his murderous capability. Only blood can fulfil the boogeyman's appetite for vengeance at this point. 
Watch one of the best action movies on Netflix now streaming. 
---

6 UNDERGROUND
2019 | IMDb RATING – 6.1/10 | ACTION, THRILLER
DIRECTOR: MICHAEL BAY
CAST
Ryan Reynolds – One
Mélanie Laurent – Two
Manuel Garcia-Rulfo – Three
Ben Hardy – Four
Adria Arjona – Five
Dave Franco – Six
Corey Hawkins – Seven
PLOT OF 6 UNDERGROUND
The story of 6 Underground, one of the best action movies on Netflix, revolves around six people from all over the world. Each of them is the best at what they do and therefore have been chosen for their talent. However, they have been chosen not only for their skills but also for a singular desire to erase their pasts in order to change the future.
When you give an action-crazed lunatic like Michael Bay the freedom of a Netflix budget and run time, this is the result. It is regarded as one of the best action movies on Netflix because of the tongue-in-cheek nature of the film.
---
ARMY OF THE DEAD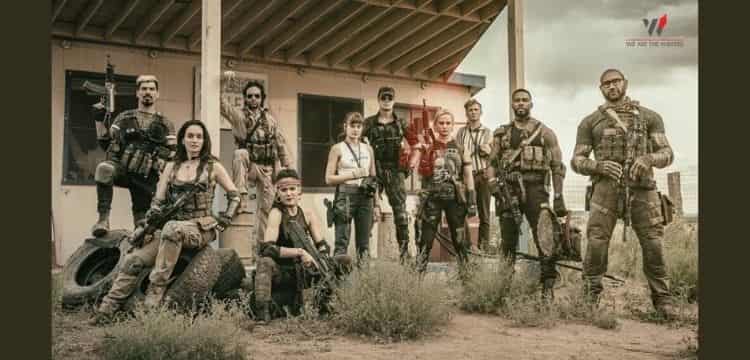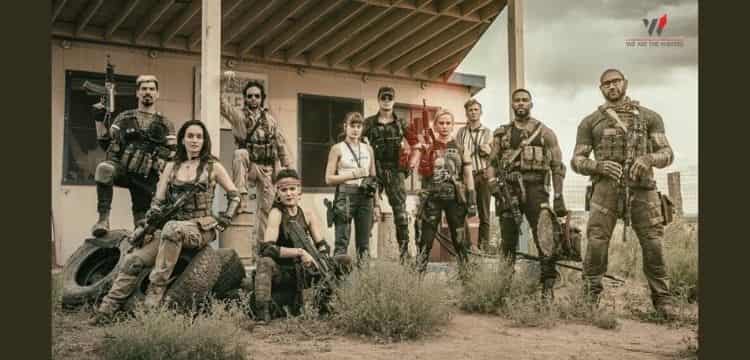 2021 | IMDb RATING – 5.8/10 | ACTION, CRIME, HORROR
DIRECTOR: ZACK SYNDER
CAST
Dave Bautista – Scott Ward
Ella Purnell – Kate Ward
Omari Hardwick – Vanderohe
Ana de la Reguera – Maria Cruz
Theo Rossi – Burt Cummings
PLOT OF ARMY OF THE DEAD
Following a zombie outbreak in Las Vegas, a crew of soldiers decides to take the ultimate risk and enter the quarantine zone. Their goal is to pull off the greatest heist ever.
Zack Snyder comes back into the world of zombie-action thrillers. He has made one of the best action movies on Netflix with his Army of the Dead in 2021. Dave Bautista leads a group of ragtag soldiers who have to break into the overcrowded city of Las Vegas to retrieve millions of people in a safe city beneath the town.
Whereas Snyder's attempt at his zombie franchise started off bloody, the movie also reminds us of other Science Fiction Action-horror films. But that doesn't make it any less worthy of being one of the best action movies on Netflix this year.
Related reads:
---
THE DARK KNIGHT
2008 | IMDb RATING – 9.0/10 | ACTION, CRIME,DRAMA
DIRECTOR: CHRISTOPHER NOLAN
CAST
Christian Bale – Bruce Wayne
Heath Ledger – Joker
Aaron Eckhart – Harvey Dent
Michael Caine – Alfred
Maggie Gyllenhaal – Rachel
Gary Oldman – Gordon
Morgan Freeman – Lucius Fox
Cillian Murphy – Scarecrow
PLOT OF THE DARK KNIGHT
The plot of one of the best action movies on Netflix and undoubtedly one of the best action movies in the DC Universe goes somewhat like this.
The gangs of the underworld employ the Joker, a sadistic criminal mastermind. Joker vows to kill Batman and bring the city of Gotham to its knees, when Gordon, Dent, and Batman launch an assault on Gotham's organised crime.
Even in the face of Marvel giants like Avengers: Infinity War and Endgame, The Dark Knight remains the best superhero film ever made. 
The reason is, it is the most practical and intelligent take on a real-life depiction of, not just Batman, but a superhero in one of the best action movies on Netflix. And the credit goes mostly to the brilliant director Christopher Nolan.
---
#ALIVE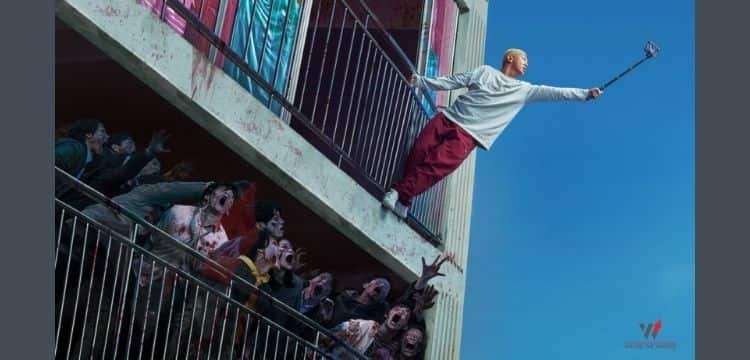 2020 | IMDb RATING – 6.3/10 | ACTION, DRAMA, HORROR
DIRECTOR: Il CHO
CAST
Yoo Ah-in – Oh Joon-woo
Park Shin-Hye – Kim Yoo-bin
Jeon Bae-soo – Mask man
Hyun-Wook Lee – Lee Sang-cheol
Hye-Won Oh – Police officer
PLOT OF #ALIVE
#Alive is a zombie action film from South Korea in 2020. It is based upon Matt Naylor's 2019 script Alone, which co-adapted his script to Cho, Starring Yoo Ah-in and Park Shin-Hye. "#Alive" is a clever thriller and one of the best action movies on Netflix. 
The thrills come in bursts from Il Cho's "#Alive," one of the many action movies released in 2019. It would be much more outstanding if it had a little character, or even a twist to add to Zombie apocalypses cinematic history. 
Although "#Alive" lingers largely on mediocrity despite a narrative portrait of a man who has quarantined a deadly virus, yet it is very much the blood-covered zombies which make such action movies fun to watch.
---
EXTRACTION
2020 | IMDb RATING – 6.7/10 | ACTION, THRILLER
DIRECTOR: SAM HARGRAVE
CAST
Chris Hemsworth – Tyler Rake
Bryon Lerum – Rake's Son
Ryder Lerum – Rake's Son
Rudhraksh Jaiswal – Ovi Mahajan
PLOT OF EXTRACTION
This movie was a much-hyped about release of 2020 and is undoubtedly one of the biggest and best action movies on Netflix.
The story of Extraction is – the kidnapped son of a prisoner of an international criminal is hired to rescue a black-market mercenary who literally has nothing to lose. However, an already deadly mission approaches the impossible extraction in the turbulent underworld of weapons dealers and drug traffickers.
Extraction was the highly popular item during the debut weekend, however, in her second week, the action movie fell to sixth place (but third among films).
Netflix estimated that the first month of its release, the largest premiere in the service's history, would watch a film of about 90 million households. However, Chris Hemsworth steals the show in one of the best action movies on Netflix 2020. 
---
SOME OTHER BEST ACTION MOVIES ON AMAZON PRIME, HOTSTAR
Although Netflix has some of the best action movies, you won't find ALL the best action movies on Netflix! Amazon Prime, Disney+Hotstar and other OTT Platforms too have some of the best action movies which are listed below.
MAD MAX: FURY ROAD | AMAZON PRIME VIDEO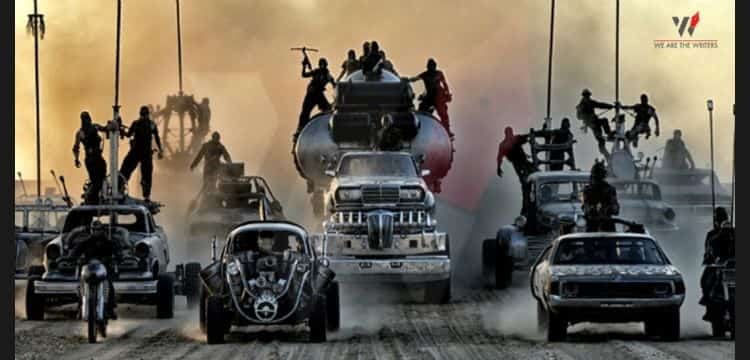 2015 | IMDb RATING – 8.1/10 | ACTION, ADVENTURE, SCI-FI
DIRECTOR: GEORGE MILLER
CAST
Tom Hardy – Max Rockatansky
Charlize Theron – Imperator Furiosa
Nicholas Hoult – Nux
Josh Helman – Slit
Nathan Jones – Rictus Erectus
Zoë Kravitz – Toast the Knowing
PLOT OF MAD MAX: FURY ROAD
Mad Max: Fury Road tells a story that is set in a strong desert landscape in the farthest corners of this planet in which humanity is broken. The result? Nearly everyone is wildly fighting for life's necessities. 
There are only two rebels on the run in this world who could restore order. It's Max, an action man of a few words, and Furiosa. Max is looking for peace of mind in the aftermath of chaos after the loss of his wife and child.
Max, a vagrant and survivor in a post-apocalyptic wasteland, reluctantly joins Imperator Furiosa, a rebel warrior, on a quest to destroy a tyrant who controls the land's water supply. Watch one of the best action movies on Netflix (Australia) or Amazon Prime. 
---
THE SEVEN SAMURAI | AMAZON PRIME VIDEO
1954 | IMDb RATING – 8.6/10 | ACTION, ADVENTURE, DRAMA
DIRECTOR: AKIRA KUROSAWA
CAST
Toshirô Mifune – Kikuchiyo (as Toshiro Mifune)
Takashi Shimura – Kambei Shimada
Keiko Tsushima – Shino
Yukiko Shimazaki – Wife (as Yukio Shimazaki)
Kamatari Fujiwara – Farmer Manzo
Daisuke Katô – Shichiroji
Isao Kimura – Katsushiro (as Ko Kimura)
Minoru Chiaki – Heihachi
Seiji Miyaguchi – Kyuzo
PLOT OF THE SEVEN SAMURAI
The Seven Samurai was directed by Japanese cinematic genius Akira Kurosawa and debuted in the 1950s. It remains the gold standard by which today's action films, particularly those based on Easters martial arts traditions, are measured.
The story of The Seven Samurai follows six samurais, who are gathered by a legendary samurai to protect a community from brutal bandits. The town is invaded by a troop of 40 bandits while the samurais educate the peasants on how to defend themselves.
Watch every Kurosawa film you can find because the best action movies so far definitely include his works. He had an uncanny ability to capture movement and action on film.
Related Blogs:
---
AVENGERS: ENDGAME | HOTSTAR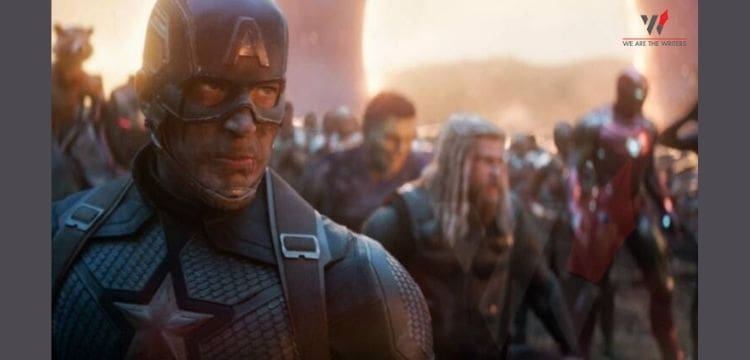 2019 | IMDb RATING – 8.4/10 | ACTION, ADVENTURE, DRAMA
DIRECTOR: JOE RUSSO, ANTHONY RUSSO
CAST
Robert Downey Jr. – Tony Stark / Iron Man
Chris Evans – Steve Rogers / Captain America
Mark Ruffalo – Bruce Banner / Hulk
Chris Hemsworth – Thor
Scarlett Johansson – Natasha Romanoff / Black Widow
Jeremy Renner – Clint Barton / Hawkeye
Paul Rudd – Scott Lang / Ant-Man
Benedict Cumberbatch – Doctor Strange
Chadwick Boseman – T'Challa / Black Panther
Brie Larson – Carol Danvers / Captain Marvel
Tom Holland – Peter Parker / Spider-Man
PLOT OF AVENGERS: ENDGAME
Avengers: Infinity War saw Thanos, an intergalactic dictator, destroying half of the universe. The Avengers reassemble in the Avengers: Endgame in order to re-energise their defeated allies and restore balance.
Avengers: Endgame was such a cinematic superhit that it broke many records. One of them was earning $330.5 million in five days! This is the only film that has earned this high in China.
Related for movie list :
It broke the records for the biggest-grossing film of all time, the largest opening weekend gross, and the fastest $2.5 billion total gross. It is one of the best action movies ever made.
So these were some of the best action movies on Netflix, Amazon Prime and Hotstar that thrill us best. In this coronavirus pandemic, OTT platforms feel like a blessing for having such action movies, don't they?!
---
ENDING NOTE
The coronavirus pandemic has made us shut ourselves inside our homes. While we can't go out to get some 'action', we sure can watch some of the best action movies on Netflix or other OTT platforms! 
Hope our list of best action movies satisfies your hunger for the same and keeps your mind sane in these stressful times.
Happy watching!