Rom-coms, classical drama, fantasy thrillers all are great genres of cinema, however, they can sometimes make us feel like we want something 'more'. We crave something more exciting, something that takes us out of our comfort zones. And that is when we need some adventure movies. The best adventure movies are the ones that make us sit on the edge of our seats, awaiting the unknown.
Whether you prefer rope-swinging heroes through dense jungles in the prairies or an adventure on the seas, this list of best adventure movies will be a valuable addition to your watchlist. If explosions or extraterrestrial activities shaking up the planet Earth excites you, we have got you covered.
---
ADVENTURE MOVIES 
Some of the best adventure movies that have drawn the greatest cheers are The Seven Samurai, Jaws, Alien, Raiders of the Lost Ark, Thor: Ragnarok, Indiana Jones, Fast and Furious series, Mission: Impossible, Mad Max: Fury Road, Black Panther, and many more. We will talk about some of these adventure movies in our blog.
Some best adventure movies 2020 and best adventure movies 2021 are also highlighted below. 
---
BEST ADVENTURE MOVIES 2020 
2020 was a great year for adventure movies and it saw some great ones like Birds of Prey, Wonder Woman, Dolittle, Mortal Kombat, Bloodshot, Enola Holmes, etc.
Without further ado, let's talk about some of the best adventure movies 2020.
---
WONDER WOMAN 1984 
Director: Patty Jenkins
Cast: Gal Gadot – Diana Prince
Chris Pine – Steve Trevor
Kristen Wiig – Barbara Minerva
Pedro Pascal – Maxwell Lord
Robin Wright – Antiope
Lilly Aspell – Young Diana
PLOT OF THE WONDER WOMAN 1984 | BEST ADVENTURE MOVIES 2020
Wonder Woman is up against two foes in one of the best adventure movies 2020: cunning entrepreneur Maxwell Lord and Barbara Minerva, a former friend turned antagonist. 
Diana Prince lives peacefully among mortals in the vivid, elegant 1980s, an age characterised by excess and the desire to have it all. She has fully developed her abilities, but she keeps a low profile by curating ancient relics and only performing heroic actions in the secret.
Diana, however, soon finds herself having to summon all of her power, knowledge, and courage as she faces off against Maxwell Lord and the Cheetah, a villain with superhuman strength and agility. Gal Gadot is an absolute charm and shows her superpowers with equal class in one of the best adventure movies 2020.
Suggested Blogs:
HARLEY QUINN: BIRDS OF PREY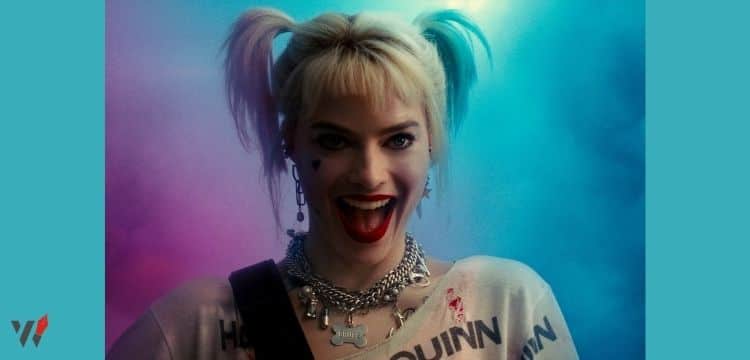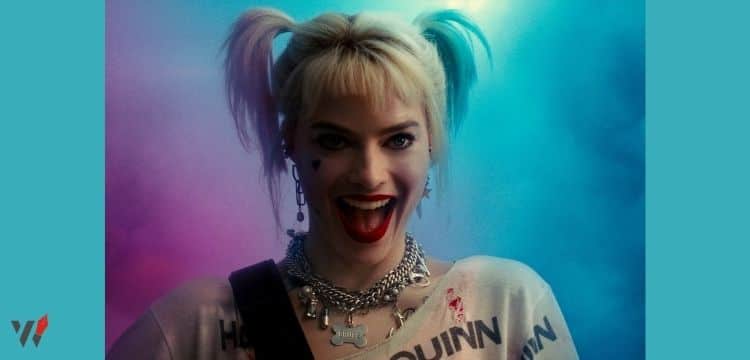 Director: Cathy Yan
Cast: Margot Robbie – Harley Quinn
Rosie Perez – Renee Montoya
Mary Elizabeth Winstead – Helena Bertinelli / The Huntress
Ewan McGregor – Roman Sionis
Ella Jay Basco – Cassandra Cain
PLOT OF HARLEY QUINN: BIRDS OF PREY | BEST ADVENTURE MOVIES 2020 
Harley Quinn, a cosplay favourite 'bad girl' empowerment of DC Universe, struggles to get herself up after she has been dumped by the Joker. But Harley is part of a gangster-defeat team with Huntress, Black Canary, and Renee Montoya to protect a girl. This is one of the several women-centric adventure movies 2020.
Based on the DC Comic of the name 'Birds of Prey', this movie shows the right amount of bloodshed, violence where the women are out to seek vengeance. Catch Margot Robbie in action in one of the best adventure movies 2020, streaming on Amazon Prime Video.
BLOODSHOT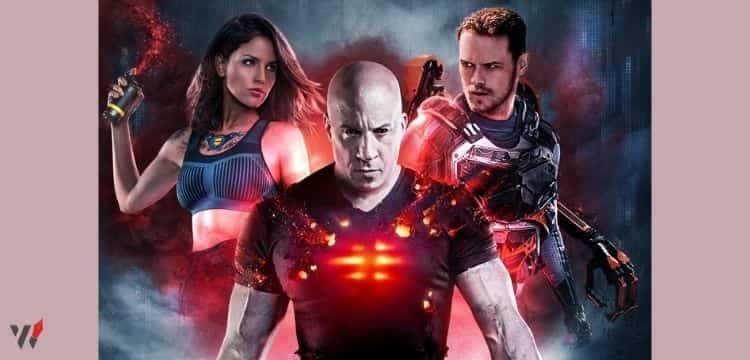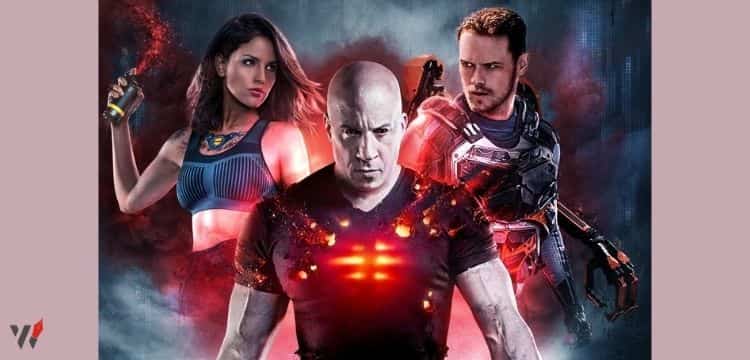 Director: David S F Wilson
Cast: Vin Diesel – Bloodshot
Eiza González – KT (as Eiza Gonzalez)
Sam Heughan – Jimmy Dalton
Toby Kebbell – Martin Axe
Talulah Riley – Gina Garrison
PLOT OF BLOODSHOT | BEST ADVENTURE MOVIES 2020
Ray Garrison a powerful soldier in one of the best adventure movies 2020 'Bloodshot' is brought back to life. As a result, he has been given superhuman capabilities, after being previously killed in battle. He uncovers secrets about his life and supposedly helps people as he starts his divine retribution.
ZACK SNYDER'S JUSTICE LEAGUE 
Director: Zack Snyder
Cast: Ben Affleck – Batman / Bruce Wayne
Henry Cavill – Superman / Clark Kent
Amy Adams – Lois Lane
Gal Gadot – Wonder Woman / Diana Prince
Ray Fisher – Cyborg / Victor Stone
Jason Momoa – Aquaman / Arthur Curry
Ezra Miller – The Flash / Barry Allen
Willem Dafoe – Vulko
PLOT OF ZACK SNYDER'S JUSTICE LEAGUE | BEST ADVENTURE MOVIES 2021 
The main plot of one of the most awaited and best adventure movies 2021 revolves around Bruce Wayne who appoints newfound companion Diana Prince to confront an even larger enemy.
Fueled by his restored faith in humanity and inspired by Superman's expression of love. Together, Batman and Wonder Woman scramble to assemble a team to combat this freshly awakened foe. There is an establishment of an unparalleled alliance of heroes, including Batman, Wonder Woman, Aquaman, Cyborg, and The Flash, but it may be too late to save the world from a devastating attack.
TRIVIA | ZACK SNYDER'S JUSTICE LEAGUE 
Zack Snyder shot his Justice League script in its entirety and prepared a director's cut. After a family catastrophe in May 2017, he stepped down as post-production director.
The company then desired a lighter, more comedic tone, so they hired Joss Whedon, who penned 80 additional script pages and oversaw many months of reshoots. Superman is dressed in his signature black costume.
To date, it's one of the best adventure movies 2021, Zack Snyder's Justice league offers a completely new visual aesthetic, with a fresh aspect ratio, colour scheme, and contrast. It is truly a treat for the eyes.
NO TIME TO DIE (BOND 25)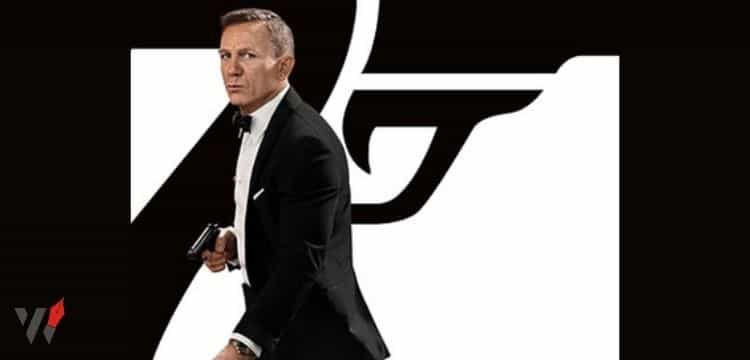 Director: Cary Joji Fukunaga
Cast: Ana de Armas – Paloma
Daniel Craig – James Bond
Ralph Fiennes – M
Rami Malek – Safin
PLOT OF NO TIME TO DIE | BEST ADVENTURE MOVIES 2021
Scheduled to release in 2021, the 25th in series of the James Bond movies is already looking like it's gonna be one of the best adventure movies 2021.
When James Bond is tasked with rescuing an abducted scientist, he finds himself on the trail of a strange adversary wielding a frightening new technology.
After being delayed by Boyle's departure and then the COVID-19 pandemic, No Time to Die is set to be released on 30 September 2021 in the United Kingdom(UK) and 8 October 2021 in the United States(USA).
DUNE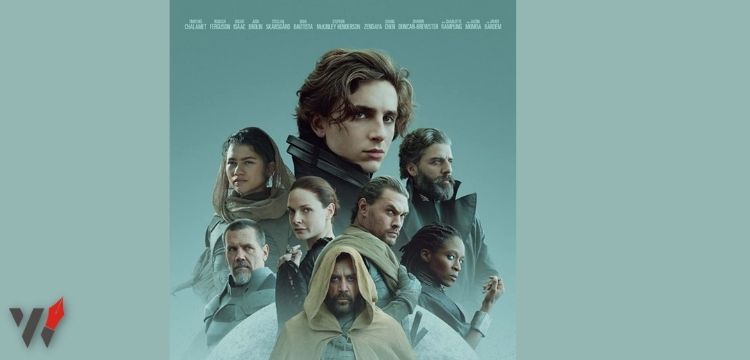 Director: David Lynch
Cast: Rebecca Ferguson – Lady Jessica
Zendaya – Chani
Dave Bautista – Glossu 'Beast' Rabban
Timothée Chalamet – Paul Atreides
Jason Momoa – Duncan Idaho
---
PLOT OF DUNE | BEST ADVENTURE MOVIES 2021
Dune is set in a feudal extraterrestrial civilization in which numerous noble houses rule planetary kingdoms in the far future. In the year 10191, the most desirable substance in the cosmos is a spice called melange, which can only be found on the desert planet Arrakis.
Arrakis was given a royal decree by Duke Leto Atreides and his bitter enemy, the Harkonnens, was cast off. However, it was for Paul Atreides Atreides (Kyle MacLachlan), son of Leto, to led the Fremen, the natives of Arrakis in a struggle for control of the world and its spice, when Harkonnens violently took over their kingdom. 'Dune' is based on the epic novel by Frank Herbert.
Suggested Blogs:
SPIDER-MAN: NO WAY HOME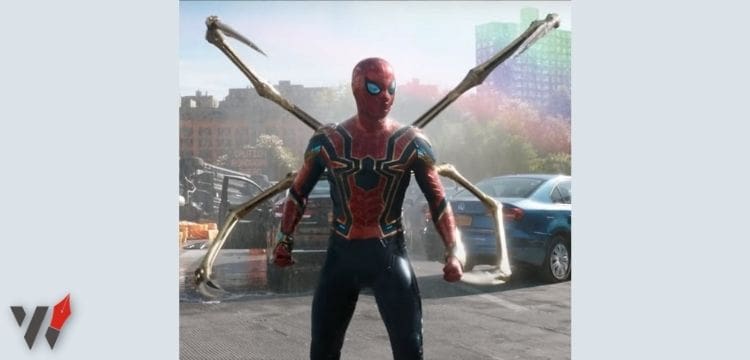 Director: Jon Watts
Cast: Angourie Rice – Betty Brant
Zendaya – MJ
Tom Holland – Peter Parker / Spider-Man
Marisa Tomei – May Parker
Benedict Cumberbatch – Doctor Strange
J.K. Simmons – J. Jonah Jameson
PLOT OF SPIDER-MAN: NO WAY HOME | BEST ADVENTURE MOVIES 2021
Spider-Man: No Way Home is an American superhero film co-produced by Columbia Pictures and Marvel Studios, and distributed by Sony Pictures Releasing. It is based on the Marvel Comics character Spider-Man and is expected soon to be one of the best adventure movies 2021. No confirmation regarding the story of this movie has been declared yet but it is expected to be a never-before-seen adventure movies series revolving around Peter Parker.
Initially, Disney and Sony were unable to strike an agreement, resulting in the film's exclusion from the MCU. A deal was eventually reached, and the film will be set in the Marvel Cinematic Universe. By pressing Sony and Disney to renegotiate, Tom Holland was able to salvage the film from cancellation.
Spider-Man: No Way Home is expected to be released in the theatres in the United States on December 17, 2021.
AWAKE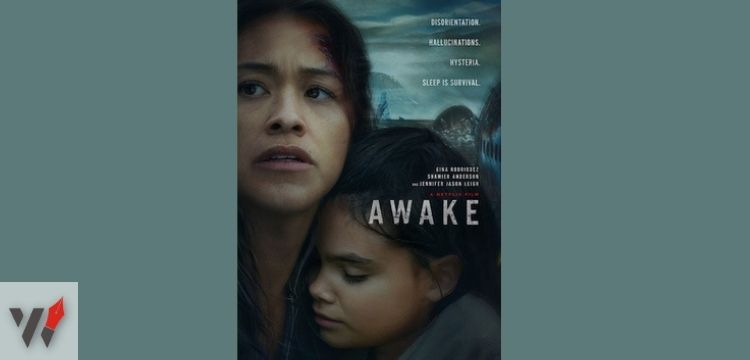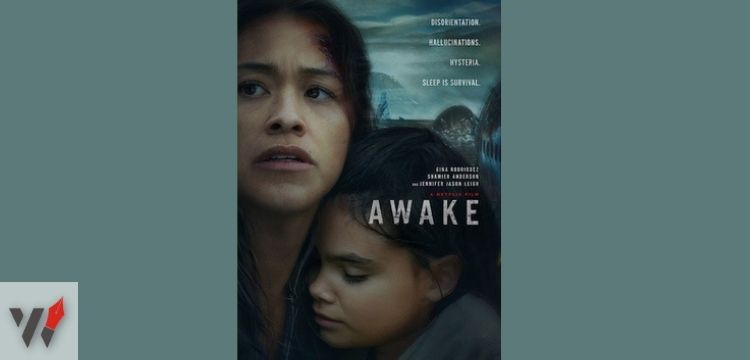 Director: Mark Raso
Distributed by and available on: Netflix
Cast: Gina Rodriguez – Jill
Ariana Greenblatt – Matilda
Lucius Hoyos – Noah
Shamier Anderson – Dodge
Jennifer Jason Leigh – Dr. Murphy
Finn Jones – Brian
PLOT OF AWAKE | BEST ADVENTURE MOVIES 2021
Have you ever thought, what would happen if suddenly the world were to lose its ability to sleep? What if, even after trying to get some shut-eye you are spending days and nights wide awake? Some might think it's a blessing because it would mean more time to work and get going on our jobs, however, it's far more complicated than you think.
After an unknown calamity wipes out all technology and humanity's capacity to sleep, global chaos, panic and hysteria erupts. It's a complete pandemonium.
Scientists are racing against the clock in order to discover a solution for unexplained sleeplessness before it wipes out humanity. When Jill, a former soldier, learns that her little daughter may hold the key to the planet's salvation, she must choose between protecting her children at all means or risking everything to save the planet.
'Awake' will keep you glued to the screen as it is one of the best adventure movies 2021 will see.
---
SOME OTHER BEST ADVENTURE MOVIES OF ALL TIME
Adventure movies have survived through the ages and only grown better in terms of execution and screenplay. But even then, there are some gems of the past without which, this blog regarding best adventure movies would remain incomplete.
---
INDIANA JONES AND THE LAST CRUSADE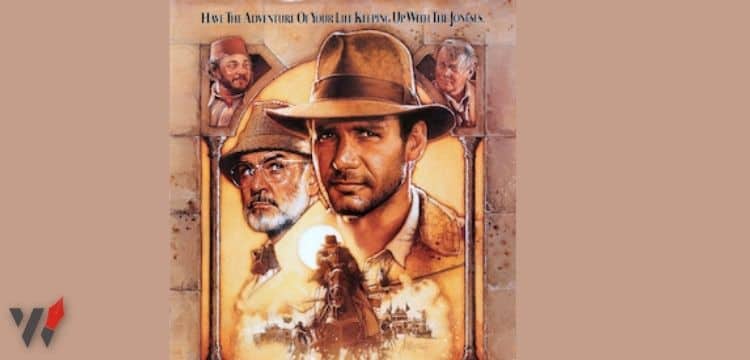 Indiana Jones, an archaeologist, discovers that his father, Dr. Henry Jones, has gone missing while searching for the Holy Grail. Immediately, he sets off on a quest to find him before the Nazis do.
Watch one of the best adventure movies ever made on Amazon Prime video today.
THE LORD OF THE RINGS: THE FELLOWSHIP OF THE RING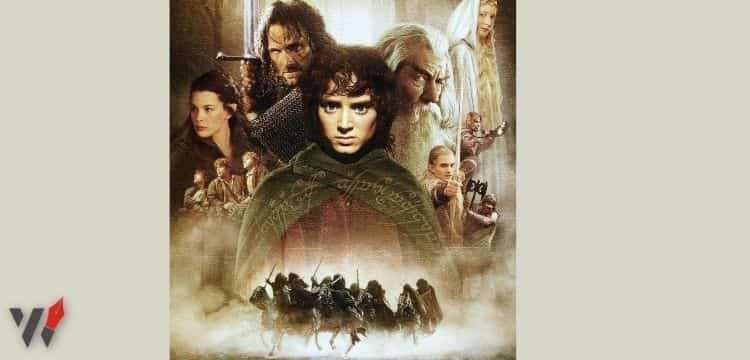 With an IMDb rating of 8.8/10, The Lord of the Rings: The Fellowship of the Ring is one of the best adventure movies to have released.
Frodo, a young hobbit, has discovered the Dark Lord Sauron's One Ring. He sets out with eight friends on a trek to Mount Doom, the only site where it can be destroyed once and for all.
Enjoy this cinematic masterpiece on Netflix or Amazon Prime video.
PIRATES OF THE CARIBBEAN: THE CURSE OF THE BLACK PEARL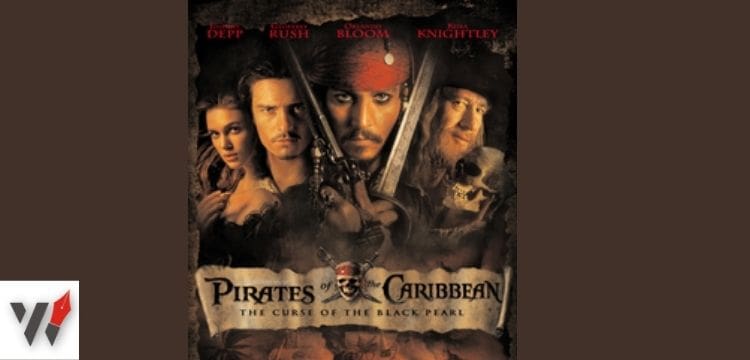 Captain Jack Sparrow (Johnny Depp) arrives at the Caribbean's Port Royal. He has travelled without a ship or crew. However, his timing is inconvenient because the town is besieged by a pirate ship later that evening.
The governor's daughter, Elizabeth (Keira Knightley), is kidnapped by the pirates because she carries a priceless coin that is tied to a curse that has turned the pirates into the undead. In pursuit of the pirates, a gallant blacksmith (Orlando Bloom) falls in love with Elizabeth and joins forces with Sparrow.
Pirates Of The Caribbean is one of the most-loved adventure movies by people of all ages.
---
ENDING NOTE 
Adventure movies offer exciting experiences to the audience watching them. That is why this genre of movies is a favourite among many people.
These adventure movies make us feel like we ourselves are a part of those great adventures, living vicariously through the breathtaking acts of the protagonists.
Choose from our list of best adventure movies and sit back for incredible experiences, making sure to bring you trips of a lifetime.
Enjoy!