DC animated movies and series have been entertaining the masses throughout the years. Agreed that viewers had issues with DCEU, but DC animated movies have the best storyline and action. It has a whole lot of DC animated movies that have made their mark on the public. It proves that DC movies are constant in delivering watch-worthy movies. Presenting DC ANIMATED MOVIES | BEST DC ANIMATED MOVIES: 14 BEST.
While there are some 30 plus movies, we have compiled a list of best-rated DC animated movies for you. So, you need not worry about which one to watch first. Just go through our compilation, pick one, and start watching! Let's begin; Shall we?
---
Batman: The Dark Knight Returns, Part 1 & 2
2013 | Animation, Action, Crime
IMDb Rating: 8.4
If you followed the live-action Batman vs. Superman, you know Jack Synder took inspiration from this movie. The Dark Knight Returns has the top spot on the ranking. Set on the return of Batman after ten years, this movie has everything a DC fan would love. 
Brilliant narrative, direction, action, and acting make this masterpiece praise-worthy. This animated movie stays true to its comic core, and it is a must-watch for all the Batsy-Supes showdown fans.
Suggested Blogs:
---
Justice League: The Flashpoint Paradox
2013 | Animation, Action, Adventure
IMDb Rating: 8.1
Out of all DC animated movies, The Flashpoint Paradox is the most known Flash movie. The story goes around Flash as the lead point. He ends up creating a distorted reality after trying to save his mother from an old accident. This reality has no Justice League, and Bruce Wayne died instead of his parents. The Flashpoint Paradox has an excellent portrayal of the alternate universe and is a definite treat for fans!
---
Batman: Under the Red Hood
2010 | Animation, Action, Crime
IMDb Rating: 8.1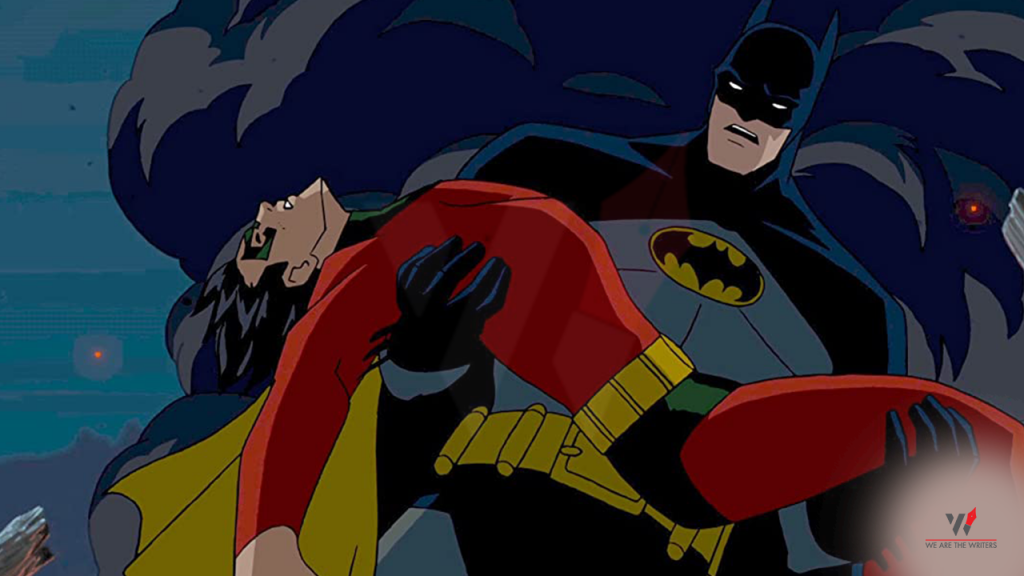 This movie consists of the best voice actors playing pivotal roles. From Joker to Jenson Ackles as Red Hood, everyone puts out their best performance. 
Although less action-packed, this movie is well-put in terms of the comic adaptation. Under the hood has exceptional storytelling, characterization, and heavy moments.
This movie is one of the most respected and celebrated DC animated movies about Batman. Thus, it is a definite watch for all the Batman and DC fans!  
---
Justice League: Doom
2012 | Animation, Action, Fantasy
IMDb Rating: 7.5
A great hero knows that they must always be ready to face the worst. Our caped crusader knows and follows the fact. He has plans for just in case moments, even for The Justice League! But they get stolen by evil villains to take over the Earth.
It is one of those DC animated movies that shows Batman's determination to save his friends and Earth. The superb plot, great dialogues, and characters make this movie a must-watch for all DC fans!
---
Batman: Assault on Arkham
2014 | Animation, Action, Adventure
IMDb Rating: 7.5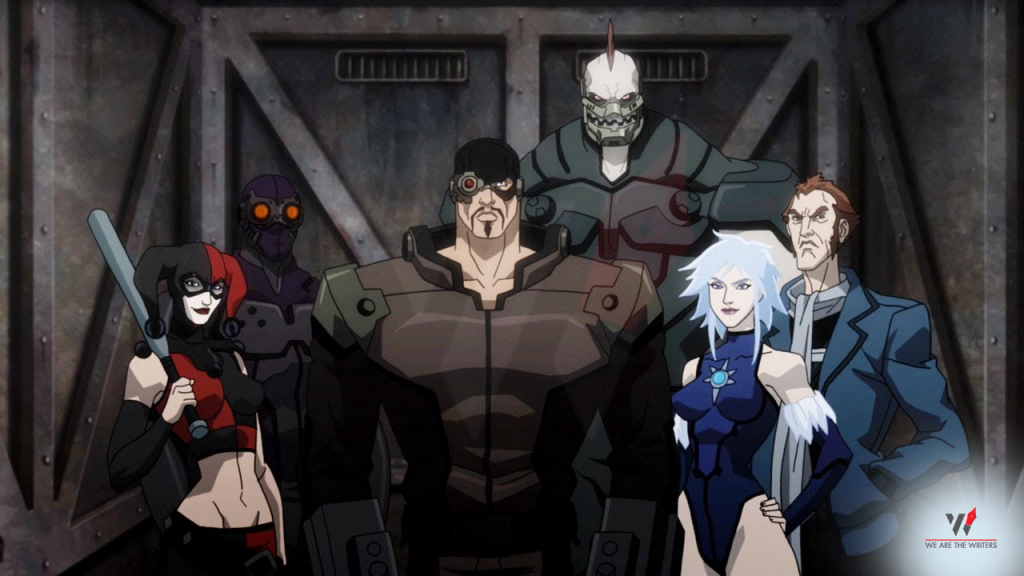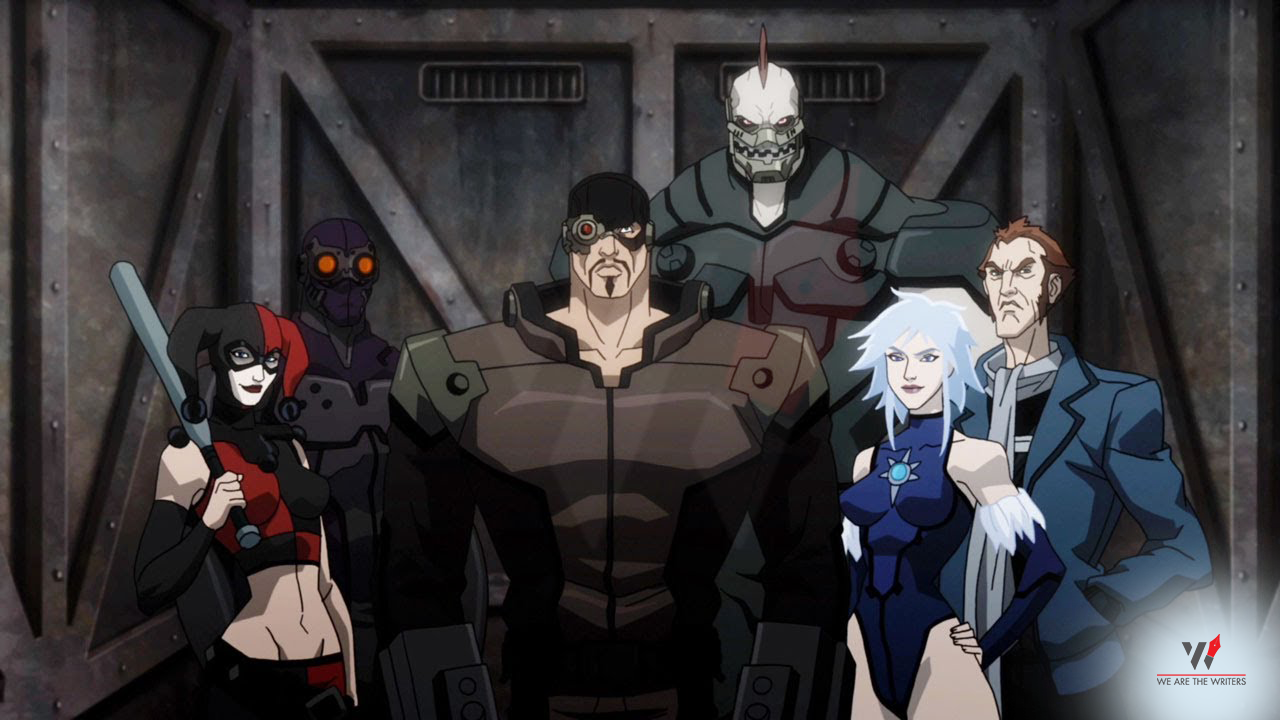 It is one of those DC animated movies with Batman in the supporting role, while The Suicide Squad steals the spotlight.
This movie gets its plotline from the famous game series— Batman: Arkham. Our caped crusader must rush to save Gotham City from the bomb planted by Joker. But he must also deal with The Suicide Squad, which is on a separate mission. 
The entire movie promises a thrill ride with spectacular characters and action. Though made for a mature audience, we are sure that this movie will never disappoint the fans!
---
Wonder Woman
2009 | Animation, Action, Adventure
IMDb Rating: 7.3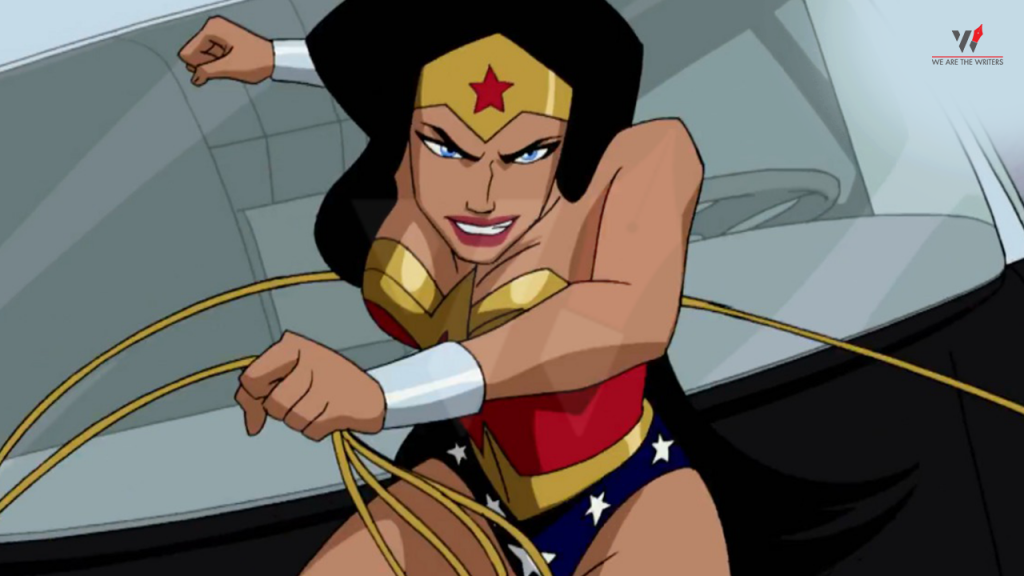 It is no doubt that Wonder Woman live-action movies are performing well at the box office. Similarly, DC animated movies are doing well in serving us the best of Heros, including our Amazonian warrior— Diana, aka Wonder Woman. You can say that this movie served as a clear inspiration to the well-received Wonder Woman (2017). 
This animated movie is the origin story of Wonder Woman. It is also the first focused film on Diana. You must watch Wonder Woman and witness the Amazonian warriors in action!
---
Batman: Year One
2011 | Animation, Action, Crime
IMDb Rating: 7.4
DC animated movies never fail in serving the Batman fans. You can consider Year One as the start point of Bruce Wayne as the Batman.
He and commissioner Gordon work to protect Gotham City from dangerous villains. This movie also depicts the struggles of our Caped Crusader and how he wants to figure out the meaning of his new role.
The duo of Batman and Gordon shines throughout the movie. Year One stays close to its comic counterpart and serves the fans the best of Batman! 
Suggested Blogs:
---
Justice League: Crisis on Two Earths
2010 | Animation, Action, Fantasy
IMDb Rating: 7.3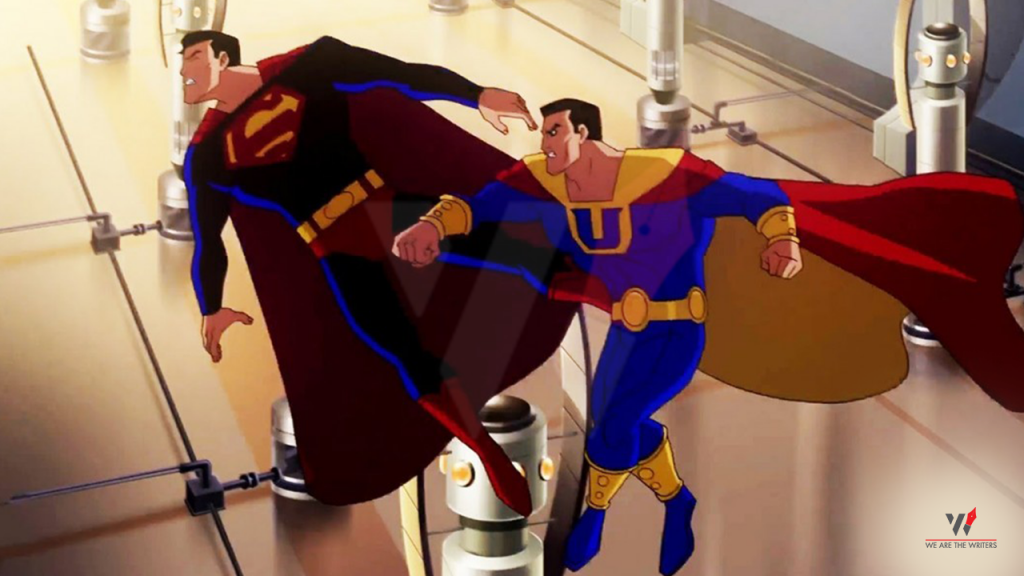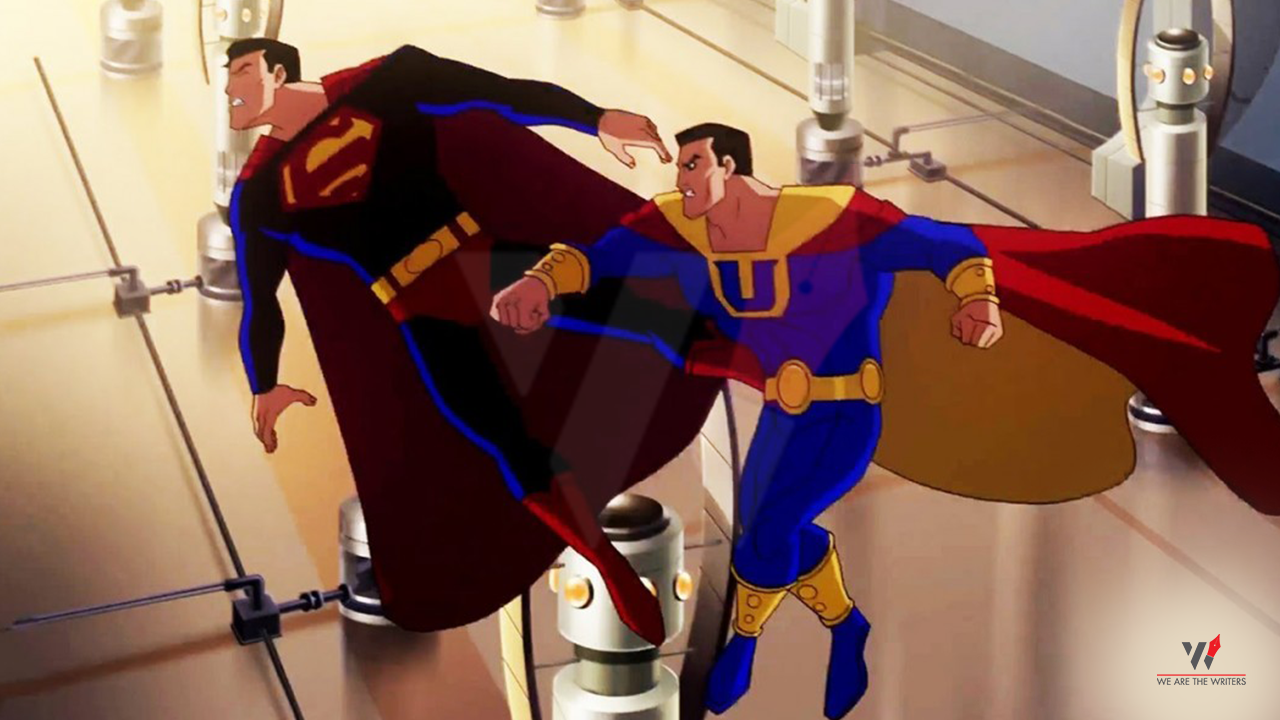 Crisis on Two Earths is another of those DC animated movies that beautifully captures the parallel Earth plot. This film gives an engaging presentation of the DC legends as they meet their malicious counterparts.
Also, we get to see Lex Luthor as the good guy in the alternate Earth.
You can count on this movie for its unique plot and good animation, making it a must-watch for DC fans.
---
Justice League: War
2014 | Animation, Action, Adventure
IMDb Rating: 7.3
The heroes must unite to fight evil. As straight as the plot can be, Justice League: War is about the DC legends coming together to ward off evil. You can expect your favorite heroes to shine in this action-heavy movie.
Even though it isn't plot-heavy, you can enjoy this movie just for the fun of it. The action aspect of Justice League: War makes it a fun watch for all.
---
Green Lantern: First Flight
2009 | Animation, Action, Adventure
IMDb Rating: 7.1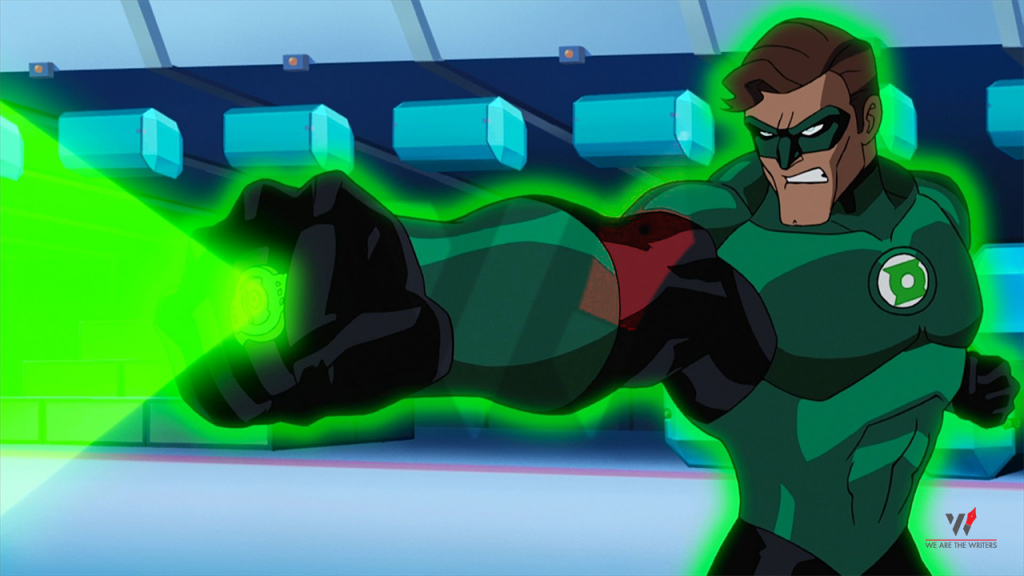 In the world of Justice League and Batman-dominated DC animated movies, it is fun to see Green Lantern get a good spot. The reason why this movie scores high on IMDb has to do with the fact that this is the first film focused on Green Lantern.
The movie shows the journey of Hal Jordan becoming the Green Lantern.
Origin story fans are bound to enjoy this movie. So, make sure to watch Green Lantern apart from focusing on other DC legends.
---
Superman/Batman: Public Enemies
2009 | Animation, Action, Drama
IMDb Rating: 7.2
Fans want to see a watch-worthy Batman-Superman showdown. But they also appreciate a decent duo movie of these DC legends as leads. It gets loosely driven from the scenario of "Public Enemies," which revolves around Batman and Superman working together to defeat Lex Luthor.
While Public Enemies is the eighth Batman animated film, it is the fifth film for Superman in DC animated movies.
---
Superman/Batman: Apocalypse
2010 | Animation, Action, Adventure
IMDb Rating: 7.1
Apocalypse is the tenth animated feature in the Batman film series and sixth in the Superman film series in DC animated movies universe. It is the follow-up to Superman/Batman: Public Enemies, and it gets partly driven from the plot of "The Supergirl from Krypton."
After the impeachment of Lex, Batman encounters a girl with supernatural powers. It gets revealed that the girl is Kara, the cousin of Superman. This information is not enough for Batman to stop suspecting her.
Watch this movie to understand the situation and how Batman and Superman try to save Kara.
---
Suicide Squad: Hell to Pay
2018 | Animation, Action, Fantasy
IMDb Rating: 7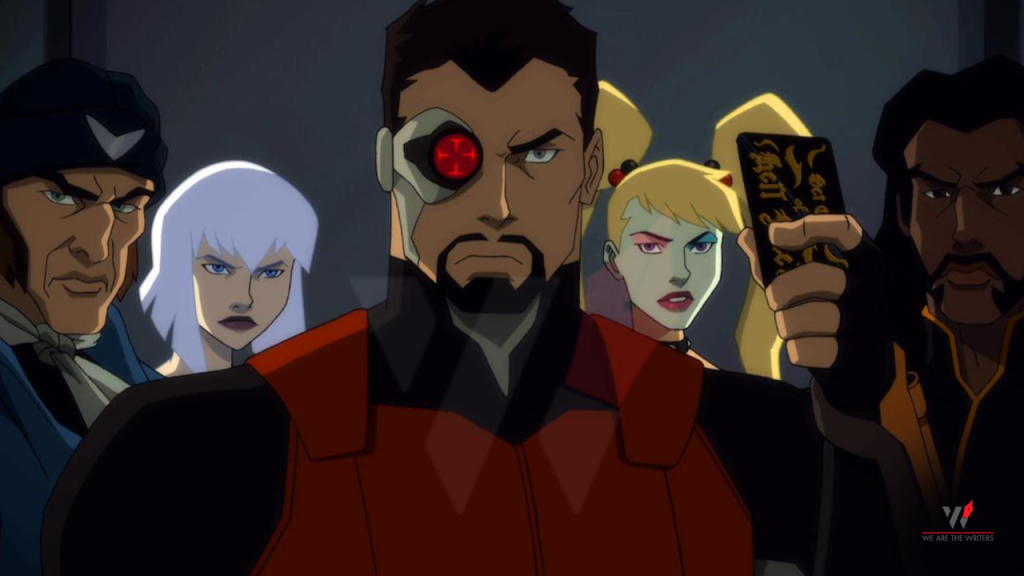 When the going gets tough, the worst of the worse keep going.
It will be a stretch to compare the animated Suicide Squad with the first live-action Suicide Squad film.
To simply put, Hell To Pay is a fantastic film. It has the same ferocity and the energy of the mismatched characters to make the movie work. It is the second animated Suicide Squad film to come from the DC animated movies.
The misfits— Harley Quinn, Deadshot, Killer Frost, Copperhead, Captain Boomerang, and Bronze Tiger work together under Amanda to stop the bad guys. The movie, though rated R, is a fun watch for everyone. We say, go for this movie if you wish to have a crazy good time!
Suggested Blogs:
---
Honorable Mention
While each of the movies mentioned above has received love, we would like to state a few DC animated movies that didn't make it to our list but are still praise-worthy.
Batman Vs. Robin: 2015 | Action, Adventure | IMDb Rating: 7.1
Superman vs. The Elite: 2012 | Action, Sci-Fi | IMDb Rating: 7.1
Teen Titans: The Judas Contract: 2017 | Adventure/Action | IMDb Rating: 7
Justice League Vs. Teen Titans 2016 | Action, Adventure | IMDb Rating: 7
Batman: Gotham by Gaslight: 2018 | Action, Adventure | IMDb Rating: 6.7
You can enjoy these DC animated movies after finishing the animated films mentioned on the list.
Concluding Note
DC is one of the celebrated animated movie makers as they create movies with depth, great characters, and impressive plotline. With our superb compilation of the best DC animated movies, we are sure that you will get the best dose of action and adventure. Although the movies above are mostly older but we will try to get back with DC Animated Movies 2019, DC Animated Movies 2020 and DC Animated Movies 2021 soon.
Do you think we missed out on great movies? Then, do let us know. Till then, keep watching these incredible DC movies and have fun!