In the era of the pandemic, 2020 was a year of mega-budget films in the Tamil film industry with some of the bigshot names. This year witnessed new Tamil movies being released and some of the best Tamil movies like Darbar, Pattas, Psycho, Paava Kadhaigal, Taana, etc. were widely acclaimed by the audience. Here are BEST TAMIL MOVIES | BEST TAMIL MOVIES – 2020 AND EARLIER.
View this post on Instagram
While some have found theatre releases, the most number of Tamil movies have been released on OTT platforms like Amazon Prime, Netflix, Hotstar, etc. this year due to the coronavirus pandemic and subsequent lockdowns.
You can sit at home and relax with some of the best Tamil movies to watch!
---
NEW TAMIL MOVIES | TOP TAMIL MOVIES 2020
Superstars like Rajinikanth, Kamal Haasan, Ajith, Vijay, Dhanush, and Vikram have some best Tamil movies up their sleeves in 2020. The best Tamil movies 2020 include Suriya's Soorarai Pottru, Vijay Sethupathi's Ka Pae Ranasingam, and Netflix's Paava Kadhaigal.
Here is a list of the best Tamil movies 2020 available on major OTT Platforms:
BEST TAMIL MOVIES 2020
DARBAR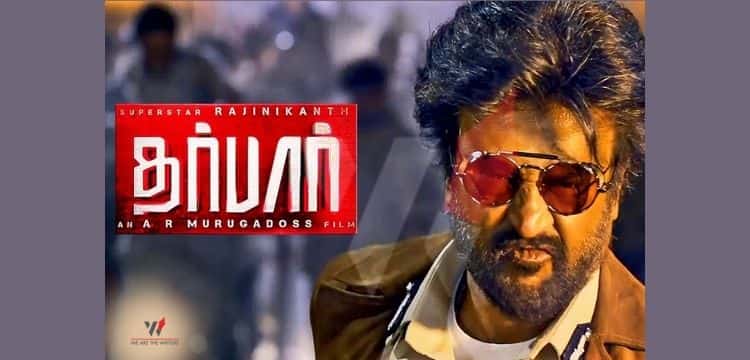 Director : Murugadoss A.R.
The film is a plain narrative of Adithya Arunachalam, a courageous cop who arrests a narcotics ring and saves a group of young women from the clutches of big bad Mumbai underworld gangs.
Superstar Rajinikanth plays cop Aditya in what can be called as one of the best Tamil movies 2020. In exchange, the self-professed bad police will bear the brunt of his brave move. The final portion shows how a battered Adithya Arunachalam comes back 10 times stronger and bolder to exact retribution and win.
Rajini's success template is one of his specialities when it comes to Tamil movies. When it comes to the writing department, Darbar plays things safe with a calculated storyline and plot. This film has the right mix of an action-packed thriller and a fun blend of comedy and romance.
THE CAST OF DARBAR :
Nayanthara as Dr Lilly.
Nivetha Thomas as Vallikkannu (Aaditya's daughter).
Rajinikanth as Aaditya Arunachalam IPS, Mumbai police commissioner, Valli's father.
Hariharan "Hari" Chopra, Ajay's father, is played by Suniel Shetty.
Kaushik, Aaditya's friend, is played by Yogi Babu.
Ajay Chopra/Ajay Malhotra is played by Prateik Babbar.
Vinod Malhotra/Vinod Prathap is played by Nawab Shah.
You can watch this new Tamil movie on Amazon Prime Video with a subscription.
---
PATTAS
Director : Durai Senthilkumar R.S
Pattas is one of the new Tamil movies you can expect to watch with modest hope. When a small boy is separated from his mother at a young age, he grows up to be a petty thief. He quickly realises, however, that he has a past and decides to acquire an ancient kind of martial arts in order to battle an old foe.
Pattas is a well-produced commercial entertainer of Tamil movies with excellent performances that showcase our old martial skills. The plot of the film centres upon a martial arts form that existed before Kalari and was used throughout the Cholargal period.
THE CAST OF PATTAS:
Sakthi (Dhanush) / Thiraviyam Perumal (Dhanush)
Suhasini Rajaram Naidu as Kanyakumari.
Sadhana Sha is Mehreen Kaur Pirzada.
Nilapparai/Nilan is played by Naveen Chandra.
Nassar is seen in the role of Velappan Asaan.
Where to watch: Amazon Prime video with a subscription.
---
UDAAN / SOORARAI POTTRU
Director: Sudha Kongara Prasad
It is undoubtedly one of the best Tamil movies 2020 with an IMDb rating of 9.1/10. Maara, a young man from a small community, has aspirations to start his own airline. To be successful in his mission, he must, however, face a number of obstacles and hurdles.
The film, directed by Sudha Kongara and based on G R Gopinath's autobiography Simply Fly, portrays the tribulations of an ex-airforce pilot who tries to launch a budget aircraft service despite the country's arduous bureaucracy. Soorarai Pottru is entirely Suriya's show. You can't take your eyes away from Suriya for a second, such is his brilliant performance in each and every scene.
It is truly incredible, impeccable with the ultimate perfection with which the director manoeuvres these new Tamil movies and especially, in this case, manages to make it one of the best Tamil movies 2020.
THE CAST OF UDAAN A.K.A. SOORARAI POTTRU:
Suriya as Nedumaaran Rajangam.
Aparna Balamurali as Bommi.
Paresh Rawal as Ravindra Subramanyam.
Krishnakumar Balasubramanian as Chaitanya.
You can watch it on Amazon Prime Video with a subscription.
---
PSYCHO
Director: Mysskin
When a psychopath kidnaps Dahini, a radio DJ, her lover, Gautham, is unable to save her owing to his blindness. Later, with the assistance of a former police officer, he sets out to save her in time in this thriller Tamil movie.
Psycho serves as a crime investigation thriller as well as a philosophical film that explores bigger topics such as sex, violence, compassion, and so on. This film is not for the ones with a faint heart, since most sequences feature headless bodies and blood splattered all over the scenes, but the violence is necessary to tell the story. Mysskin's signature can be found all over the movie 'Psycho'. The suspense and interest are maintained until the very end, making the fantastic climax sections even more memorable.
'Psycho' is a one-of-a-kind experience that mixes excellent filming with insightful scripting.
THE CAST OF PSYCHO:
Gautham is played by Udhayanidhi Stalin.
Dagini is played by Aditi Rao Hydari, and Kamala is played by Nithya Menen.
Rajkumar Pitchumani has played the role of Angulimala.
Rajanayakam has been played by actor Singampuli.
You can watch the Tamil movie 'Psycho' on Netlfix or Zee5.
Now let's take a closer look at some of the Tamil movies that were released before 2020, i.e. not essentially new Tamil movies but have been regarded as some of the best Tamil movies in the film industry.
---
TOP TAMIL MOVIES 2019 AND EARLIER
Although 2020 has been a year of new Tamil movie big hits for the Tamil film industry, there have been quite a few extraordinary releases of Tamil movies before 2020.
Some of them are highlighted in the list below:
AARANYA KAANDAM (2011)
Aaranya Kaandam, Thiagarajan Kumararaja's directorial debut, told the storey of a band of criminals with dark comedy. In this noir thriller, Jackie Shroff plays an old don who double-crosses his associate.
The Censor Board had issues with Aaranya Kaandam because of its explicit language and content. The film did not perform well at the box office, but it has gained a following over time. However, if you enjoy a good storyline and original stuff, this is the best Tamil movie for you.
You can watch the movie on Hotstar.
---
THAMBI (2019)
Thambi tells the storey of a family waiting for their long-lost son to return. Saravana (Karthi) has been missing for 15 years, and no one knows if he is still alive. His sister Parvathi, as well as the rest of the family, remain hopeful that her brother will return home eventually. Saravana is forced to depart town due to unforeseen events, and he seeks sanctuary with this family, introducing himself as their long-lost relative.
Karthi is able to slip into a character with a lot of room for comedy, and he nails the first act with amazing comic timing. But it's in the build-up to the finale that we see Karthi really go inside his character's skin and explore his motives.
Watch Thambi movie on Amazon Prime Video.
---
PARIYERUM PERUMAL (2018)
Ranjith produced and Mari Selvaraj directed the movie Pariyerum Perumal. Pariyan, a lower-caste law student, falls in love with Jothi, a girl from the upper caste. Their friendship, however, irritates Jothi's family, who relentlessly torment Pariyan.
The plot revolves around a Dalit man and a group of intermediate caste individuals. It depicts the difficulties that people encounter as a result of caste discrimination in many forms.
In terms of untouchability and caste-based discrimination, this film has revolutionised the way Tamil films are viewed. The plot of this film has attempted to bring about a new revolution by challenging the old aspects of our society. The actors' straightforward and realistic acting is touching.
You can watch the movie on Amazon Prime Video.
---
THEERAN ADHIGAARAM ONDRU (2017)
Karthi is a superbly matched police officer who, with his wits and punch phrases, transforms this action thriller film. This film features H Vinoth's outstanding writing, a gripping plot, a beautiful romance, and a plotline that will make you bite your nails.
When Theeran, a determined police officer, tries to probe the criminal operations of a prominent mobster, he pays the price for his honesty and faces difficulties.
Theeran Adhigaaram Ondru represents the Tamil Nadu police's Operation Bawaria in the 1990s and 2000s. According to critics, what sets it apart from other films is its portrayal of police officers, which is quite different from what has been shown in previous films.
You can watch Theeran Adhigaaram Ondru on both Hotstar and Amazon Prime.
---
SOME OTHER NEW TAMIL MOVIES | UPCOMING NEW TAMIL MOVIES
KARNAN
An enraged young guy battles for his oppressed people's rights. Will he be able to save them from those with power and weapons?
Actor Dhanush's latest film Karnan is a hard-hitting film with top-notch performances from all the actors. Must watch in new Tamil movies 2021.
---
MANDELA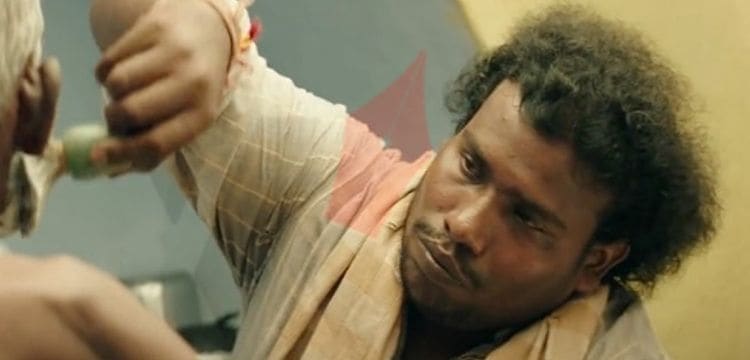 Two political parties compete in municipal elections in a small village and are willing to go to any length to win. In a bizarre turn of events, the sole decisive vote is cast by a small-town barber. Watch this among new Tamil movies this year.
There are many more exciting new Tamil movies that will be released in 2021 like Annatthe, Maha Samudram, K.G.F Chapter 2, Doctor, Jagame Thandhiram, etc. that will surely stir things up a bit.
---
CONCLUSION – BEST TAMIL MOVIES | BEST TAMIL MOVIES – 2020 AND EARLIER
Be it Rajinikanth or Dhanush or some other lesser known actors acting in new Tamil movies, the Tamil film industry never misses out on action, adventure thrillers.
Tamil films stand out from the rest because they focus on the content and original narrative rather than the celebrity cast or the opulence on screen. Many emerging directors have been able to explore in a range of genres without the support of top performers or production houses as a result of this.
The Tamil movies 2020 releases are a proof that even during lockdown they never allow the audience to get bored at home. New Tamil movies on OTT platforms are out! So what are you waiting for? Get those subscriptions and start watching new Tamil movies. Happy watching!