Way before the arrival of OTT platforms, the primary source of entertainment for a lot of people was Television. It was an ensemble of all kinds of shows and channels. Furthermore, after the launch of famous OTT platforms like Netflix, Amazon Prime Videos, Apple TV, Peacock TV, and HBO max, these TV shows have been released on them.
Fighting for the TV remote, washing up quickly to watch TV, and sitting together curiously to know what happens next. This was the time before binge-watching OTT content became a trend. Furthermore, TV shows formed an essential part of our childhood. Here we present a refreshing list of the best TV shows of all time along with the list of Apple TV shows.
---
BEST TV SHOWS OF ALL TIME
THE SOPRANOS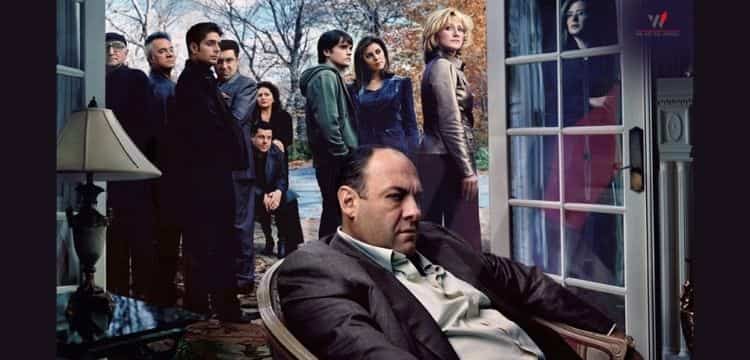 PLOT
The story of this groundbreaking show revolves around the life of a mobster named Tony Soprano. It is one of the best TV shows of all time. Tony is an Italian-American mobster. He tries hard to strike a balance between organizing crime and handling family life. Furthermore, the Sopranos was released on the HBO channel and is one of the most loved shows with a huge fandom. It has a total of 6 seasons.
CAST
James Gandolfini as Tony Soprano
Edie Falco as Carmela Soprano
Michael Imperioli as Christopher Moltisanti
Jamie-Lynn Sigler as Meadow Soprano
Lorraine Bracco as Jennifer Melfi
---
RICK AND MORTY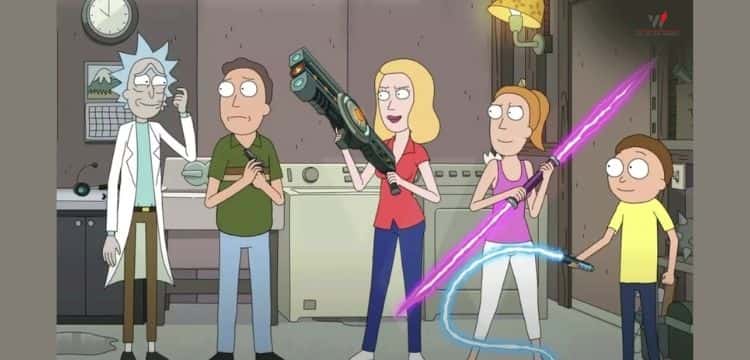 PLOT
This is an animated show that traces the life of the cynical scientist named Rick Sanchez and his amiable friend named Morty Smith. Furthermore, Rick and Morty, from the list of best TV shows of all time, is all about the misadventures that the two friends face.
Moreover, they manage a domestic life along with the inter-dimensional escapade. Hence, the series has been regarded as a comical one, with an original script and plenty of ideas.
---
THE WIRE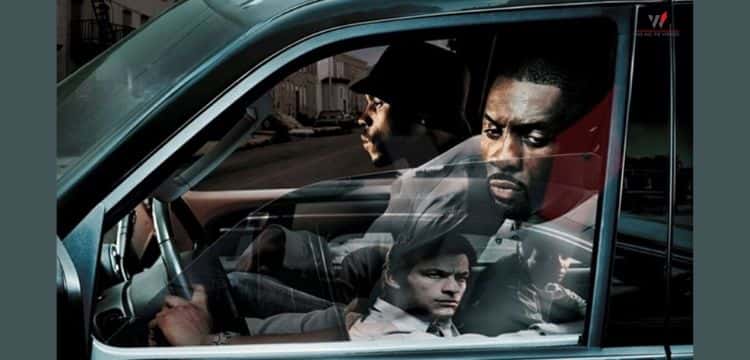 PLOT
The Wire is an American Crime-drama show set in the city of Baltimore, which is soaked in drug dealing. Furthermore, amidst all this, a drug dealer named D'Angelo Barksdale gets entangled in a murder case. Moreover, a detective named James McNulty is assigned a position to head the joint homicide and narcotics team.
The team hunts down the drug lord, Avon Barksdale. It is a very interesting and gripping series and is undoubtedly one of the best TV shows of all time.
CAST
Dominic West as James McNulty
Lance Reddick as Lt. Cedric Daniels
Sonja Sohn as Kima Greggs
Andre Royo as Bubbles
Domenick Lombardozzi as Thomas Hauk
---
GAME OF THRONES
PLOT
The most basic storyline of this wonderful show is about the war of succession. Game of Thrones follows the stories of nine noble and elite families who fight for gaining control over the mythical land of Westeros.
Furthermore, the show includes political and sexual fascination. This is one of the best TV shows of all time and it became increasingly popular with the millennials. Moreover, the show maintained a great mystery about the climax.
CAST (SEASON 1)
Sean Bean as Eddard Stark
Mark Addy as Robert Baratheon
Peter Dinklage as Tyrion Lannister
Lena Headey as Cersei Lannister
Michelle Fairley as Catelyn Stark
Nikolaj Coster-Waldau as Jaime Lannister
Emilia Clarke as Daenerys Targaryen
Harry Lloyd as Viserys Targaryen
Kit Harrington as Jon Snow
Sophie Turner as Sansa Stark
---
BREAKING BAD
PLOT
Breaking Bad is a story that has seen a huge transformation in terms of character and screenplay. It is the highest-ranking TV show and is amongst the best TV shows of all time. Furthermore, the story revolves around Walter White, an iconic character. Walter is a demure chemistry teacher at a school.
However, he gets involved in the drug trade, he does this to financially provide for his family. The story comes to a twist when Walter is diagnosed with lung cancer. Hence, after this point, Walter turns into a fearless version of himself.
CAST
Bryan Cranston as Walter White
Anna Gunn as Skyler White
Aaron Paul as Jesse Pinkman
Dean Norris as Hank Schrader
Betsy Brandt as Marie Schrader
RJ Mitte as Walter White Jr.
Bob Odenkirk as Saul Goodman
---
APPLE TV SHOWS
This is an up-and-coming OTT platform. It offers a range of shows that provide wholesome entertainment. Hence, here's a list of some of the best Apple TV shows:
FOR ALL MANKIND
PLOT
This is a brilliant Apple TV show, taking the audience to a different world. The show focuses on an alternative timeline about the moon mission. In the show, it is shown that the Soviet Union succeeds in landing the first man on the moon. Hence, there is unrest at NASA.
Soviet is shown recruiting more women in their space programs. Furthermore, this leads to NASA increasing its pace. Thus, NASA recruits women and minorities who were excluded from being members of such missions.
CAST
Joel Kinnaman as Edward Baldwin
Michael Dorman as Gordo Stevens
Sarah Jones as Tracy Stevens
Shantel VanSanten as Karen Baldwin
Jodi Balfour as Ellen Wilson
Wrenn Schmidt as Margo Madison
Sonya Walger as Molly Cobb
---
DICKINSON
PLOT
Dickinson chases the story of almost every woman who wishes to be set free. It is about women breaking the constraints of society, gender, and family. Furthermore, in the show, Emily is a budding writer and does not wish to fit into the stereotypical gender roles. She chooses her imaginative perspective. It is a beautiful coming-of-age story on the Apple TV shows and is thus, a must-watch.
CAST
Hailee Steinfeld as Emily Dickinson
Toby Huss as Edward Dickinson
Adrian Balke Enscoe as Austin Dickinson
Anna Baryshnikov as Lavinia Dickinson
Ella Hunt as Sue Gilbert
Jane Krakowski as Emily Norcross Dickinson
---
HOME BEFORE DARK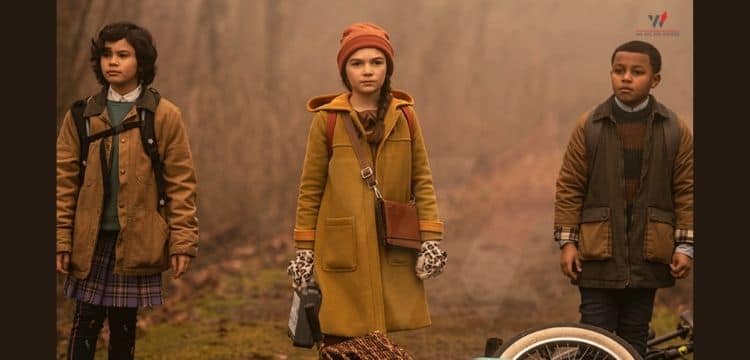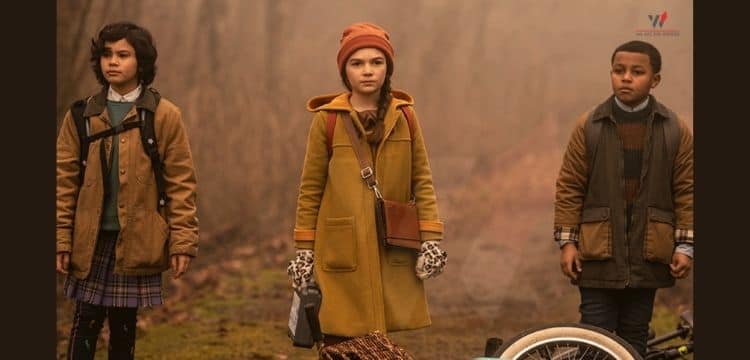 PLOT
Home Before Dark is a real-life story, based on the investigations of a journalist named Hilde Lysiak. She moves back to her native coastal town from Brooklyn. Keeping alive the strong ethics of journalism and chasing the ultimate truth, she manages to unfold a cold case that concerns the entire town.
Furthermore, she finds out that her father tried to bury the case. Hence, in this mysterious story, we find an engaging TV show by Apple TV.
CAST
Brooklyn Prince as Hilde Lisko
Jim Sturgess as Matthew Lisko
Abby Miller as Bridget Jensen
Louis Herthum as Frank Briggs Sr.
Kiefer O'Reilly as Richie Fife
Michael Weston as Frank Briggs Jr.
Kylie Rogers as Izzy Lisko
---
GHOSTWRITER
PLOT
The show is one of the most interesting Apple TV shows. It revolves around the story of a bunch of kids entrapped in a mysterious turn of events. Furthermore, the four kids get caught in a neighboring bookstore. They then witness mythical and magical incidents.
Hence, the four kids team up to release the various characters from literary works. Moreover, Ghostwriter is a captivating story and, thus, a must-watch from the list of Apple TV shows.
CAST
Isaac Arellanes as Ruben Reyna
Amadi Chapata as Chevon Redmond
Justin Sanchez as Curtis Palmer-Monroe
Hannah Levinson as Donna Palmer-Monroe
---
DEFENDING JACOB
PLOT
In one of the most suspenseful crime-drama series, Defending Jacob, the audience finds a tantalizing story amongst the Apple TV shows. Furthermore, the story of Defending Jacob revolves around two friends: Jacob and Ben. Ben gets murdered, and the police suspect a paedophile.
However, as the investigation proceeds, Jacob is accused of murdering Ben. Andrew, Jacob's father, is the attorney involved in the case. Hence, the mini-series narrates the story of a family that deals with accusations against Jacob. The making of the show is very gripping and is one of the best on Apple TV shows.
CAST
Chris Evans as Andrew Barber
Michelle Dockery as Laurie Barber
Jaeden Martell as Jacob Barber
Cherry Jones as Joanna Klein
Pablo Schreiber as Neal Logiudice
Betty Gabriel as Pam Duffy
Sakina Jaffrey as Lynn Canavan
J. K. Simmons as William Barber
---
FINAL WORD
TV shows have evolved a lot in terms of direction, stories, costumes, editing, screenplay, sound, and most importantly, distribution. A large number of TV shows are now available on OTT platforms. Furthermore, some of these platforms also produce and create original content. Hence, the audiences have loved the new features and stories of the famous TV shows.