Youtube is the largest video streaming platform in the world, with over 2 billion users across the globe. Its viewers watch over one billion hours of videos on the platform every single day and are responsible for generating billions and billions of views.
YouTube makes it so easy to get started and share your content with a large audience, which is a paradise for content creators. There are more than 800 million videos on YouTube. Want to make one that stands out? Here presenting you some of the best YouTube content ideas.
Best YouTube content ideas to choose from.
Vlogs
Product Reviews
Gaming Channels
Informative or Educational Videos
Entertainment
Hours Of Unboxing videos and much much more uncategorized stuff — YouTube has something for everyone.
YouTube stands as the second-most popular search engine after Google. In fact, it receives more searches per month than Microsoft Bing, Yahoo, AOL, and Ask.com altogether.
The popularity of the platform allows a wide audience reach. People love to watch YouTube content because it's entertaining and informative at the same time. There are a lot of search queries that YouTube gets. That means there are more and more YouTube content ideas and YouTube channel ideas, Searches related to general questions, procedures and methods of doing something. Another interesting fact is that searches related to the term "how to" are growing 70 percent year over year. That could be something to think about, folks!
Not only YouTube content ideas, these can also be your YouTube channel ideas as well. You can work specifically on a niche and dedicate your whole channel to it. (Bitable)
Suggested Blogs:
CATEGORIES – YouTube Content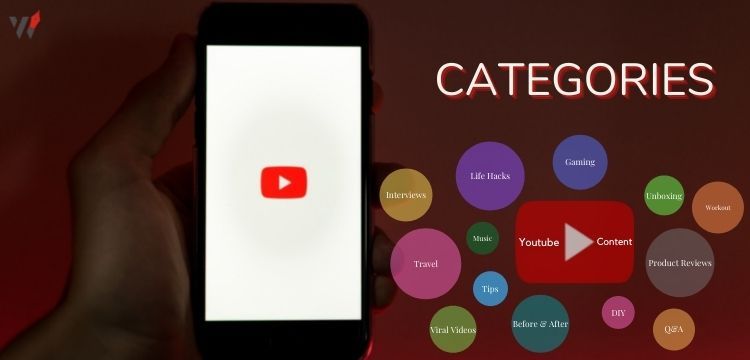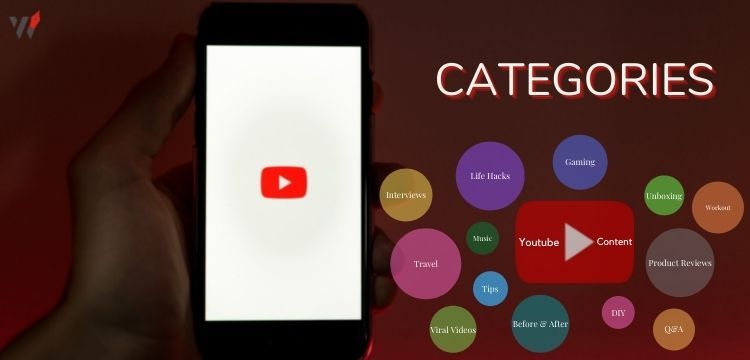 There are several categories of YouTube content ideas. You can make a channel where you can put any type of these videos and have a wide variety. The other way is that you can use these as YouTube channel ideas. You can make a dedicated YouTube channel for your content. Videos are the main part of YouTube content and are also a great marketing tool.
INFORMATIVE / EDUCATIONAL
Educational
This is one of the best YouTube content ideas where you can share your knowledge of a subject with an educational and informative YouTube video. These videos could be on any subject, as long as it's relevant to your target audience. With the wake of digitalisation, educational technology is being utilized by more and more educators, tutorials are at the top of the list of the best YouTube content.
Educational YouTube content offers an entertaining way for your viewers to learn.
Use rich and explanatory media like infographics and vivid images to explain in detail the points that you make in each video. Visuals have been proven to not only make learning easier but more enjoyable too, as it caters to more than one senses of the human body.
Tips
Similar to educational videos and tutorials, tips videos are in all time demand. They are intended to give viewers information to take away, but they're usually simplified and don't delve into details that deeply. Tips are generally for getting a certain work done in a simpler manner. It could be different from the legitimate act of learning.
Tips are experiences that you share and the wisdom you impart for making a certain job easier.
Life Hacks
Life hacks are one of the most interesting YouTube videos right now. The power to amaze the audience is vested in such videos. Videos with lists of different life hacks are hugely popular on YouTube and many have tens of millions of views. Content on life hacks satisfies more than just the requirement factor of video watching. It also satisfies the curiosity inside us. People discover a new life hack everyday, turn them inti a YouTube video and share with the world to see. Are you using a life hack of your own? Don't forget to share it with the world.
DIY (Do It Yourself)
DIY has become a lifestyle choice. There are people who are growing their own food in their backyards and redesigning their homes by themselves by watching such videos.
Opinion/Views
Opinions and views presentation is another one of the many YouTube content ideas. It's an extremely descriptive source of information for the viewers. They understand about a certain topic a lot better from a Youtube video than just reading a written text.
INTERACTIVE
Interactive videos are them most eye catching of all the YouTube content. There are several varieties of such videos where you can engage the audience one on one or in groups and have a session that is fun for the viewers and you as well.
Discussions
Discussions can be thought-provoking and can get people talking about your YouTube content and channel. Introduce an engaging topic and ask for people's opinions in the comments section. This process can be very interactive and can take your content to places.
Everyone has an opinion, so attracting viewers to watch your discussion may be easier than you think, especially if it's based on something they're very passionate about.
Interviews
Interviews are an amalgamation of opinions, discussions and entertainment genres. People love watching celebrities and important people. There are many YouTube videos that are interviews of celebrities. But your interviewee doesn't necessarily have to be famous; the most important part is the story. If they've got an interesting story to tell, viewers will want to hear about it because storytelling is one of the greatest YouTube video ideas.
Q&A sessions
Q&A Sessions are basically done by celebrities or someone whose answers the viewers would want to listen to. The person is asked several questions and then he/she has to answer them. You can make these videos entertaining and engaging by adding some harmless personal questions. These are the types of content ideas that even Vogue works on.
Read our Blogs:-
• Copywriting vs Content Writing – The Definition and Difference
• What is content marketing |4 Best Content Marketing Strategy
• A well described guide to Social Media Content – 7 minutes read
Gaming
Gaming content is the most prevalent of all the other categories. It has become bigger than ever and the main reasons are the huge range of age groups and being a prime leisure activity.
PHYSICAL & MENTAL WELL BEING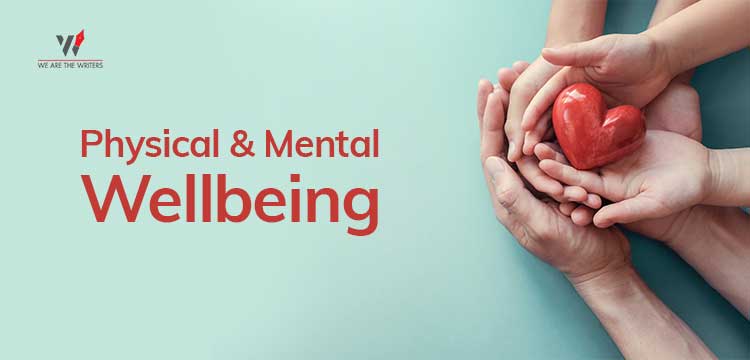 Yoga and Mindfulness
Similarly, mindfulness and yoga are the hot topics of this year. Millions of people want to indulge these practices into their daily lives because of the transformation it brings. Tell them what it means to you and how you incorporate both in your everyday life.
Yoga, meditation, and mindfulness are needed to be learned first and then they can show best results. There will be viewers out there, who are looking for guidance. They'll be interested in how others tap into mindfulness to improve their lives and how they can apply some techniques and tips displayed by you, to their own daily life. This has been one of the most viewed categories of YouTube content lately.
Workout Advice & Diet Plan
Looking at the current significance of fitness, more and more views are now inclined towards keeping themselves and their loved ones fit. Last couple of years have landed this category in the most viewed section. Everyone has searched online for workout advice at some point in their lives. That's where your workout advice video comes in. YouTube content about exercise shows videos of workout along with proper communication and guidance.
Share with your subscribers what has worked for you in the gym and show them how they can implement it into their training. There are so many workout videos on YouTube, but if you target a specific audience, you can tailor your content for them. For example, workout videos specifically for diabetic people, or people with arthritis.
Just like a workout, a proper diet plan is also much in demand. Videos of diet plans show each and every detail that will be beneficial for the viewers.
Tell your viewers when to eat certain meals, guide on how to prepare them, and highlight their nutritional value.
Experience Sharing Videos
Experience videos are basically Vlogs or video diaries. They are personal experiences that are good enough to share with the world.
Travel videos
Travel videos are the most viewed in this category. Such YouTube content is consumed by millions of people because they inform general information about places better than written content, share tips and are beautifully made. Travel videos also act as a great marketing tool for the tourism agencies. Your travel video will have a massive amount of views in a very short time because the human mind buys experiences.
Event Video
YouTube is a superb platform for event promotion. You can showcase an event in your video in such a manner that it can entice others to be a part of it as well.
Before and after videos
Before and after videos surprisingly have a high viewership. In these types of videos you can show transformation of two or more than two scenarios. It can be body or look transformation, house transformation or any other natural transformation.
Entertainment videos
General entertainment videos are basically just clippings of films or TV programs that are presented in shorter lengths.
Movies & TV
Creating a YouTube channel about movies is an extremely interesting option. If you are a film buff, and are passionate about intricacies and details of films & TV series, you might as well have a great time sharing your thoughts with a larger audience. Viewers catering to this specific niche will be your target audience and you will get to carry forward your passion in the form of discussions and opinions about the latest blockbuster, or even more niche film categories.
Music
This type of  YouTube channel or content idea could be anything in the field of music.  from singing songs, teaching songs, to giving tutorials or even streaming songs. A humongous number of people want to learn music. That makes YouTube the best place to disseminate your knowledge on topics or your skills on the guitar.
Music is vastly present in YouTube content or YouTube channels so much so that there is an altogether different app for it called YouTube music.
Suggested Blogs:-
News videos
News videos are the most informative of all and have content that is viewed by most people. You can present news ranging from local to worldwide and update your audience with the latest happenings.
It's an easy way of producing news where you will just have to record and upload the video. You can have a large number of audience because of the necessity of this category.
What is a Viral Video?
A viral video is a video that gets viral among the audience really fast. A viral video can get millions of views in less than an hour. There Is a buzz created about that video as well. There is no specific blueprint for creating a viral video, but many successful ones share some things in common, a quick pace and near-instant payoff and mostly humour. Try to inculcate these in your next and who knows, you might just create a viral video someday.
Summing up
Being a YouTube content creator may seem like a very rewarding and quite easy job, but it takes hard work to be successful in this arena. And here, success means being able to keep your audience engaged through fun and interesting videos almost everyday. That's where it gets challenging. It may surprise you how quickly you can run out of content ideas for your channel. But evolution is the name of the game and you need to run research, study your audience, be updated and keep on producing good and creative YouTube content.