Kintsugi, a Japanese concept of mending the broken pieces of pottery by pouring liquid gold. After the pieces are fixed together, the artifact appears to be even more beautiful than it was before.
Human beings are expected to ingrain this idea in their daily lives too. One must embrace the flaws and broken elements within us and within others. We must learn to appreciate the shattered and the splintered. We are allowed to break down and rise again.
The strongest of creatures in the oldest of myths and tales broke down and felt fragmented before they could rise from the ashes and become the phoenix of their own story. Acceptance of our imperfections opens numerous doors to a world full of beauty and strength.
This exactly the idea behind the ALT Balaji web series, which has captured the hearts of millions of people; Broken But Beautiful. Here's everything we know about this engaging series.
Broken But Beautiful has three seasons in all:
Broken but beautiful season 1
Broken but beautiful season 2
Broken but beautiful season 3
With different actors working as lead characters and in supporting roles.
---
BROKEN BUT BEAUTIFUL SEASON 1- PLOT
Broken but beautiful season 1 is the story of Veer and Sameera, their hearts are left broken. Both of them are living a parallel life and have an immense amount of sadness constantly hounding them. Veer lost his wife Alina to a car accident about three years ago but it's never easy to forget the dead, especially the ones whom we were madly in love with. Veer begins to hallucinate Alina and starts talking to her in his whims and fancies. Alina's sister; Ishanvi motivates and encourages him to move on from this loss and take charge of his life.
There are some circumstances in season 1, due to which Veer has to buy his cousin Karthik's house. Karthik had broken up with Sameera and was now dating Ananya. Karthik had moved on but Sameera was unable to forget about all the time she spent with Karthik, Sameera was still in love with him, she still follows him everywhere. The house that Veer was about to buy belonged to both Karthik and Sameera. He needed Sameera's signatures to buy the house.
And finally, the two broken souls meet, under circumstances that they both never imagined. After the signing of the papers, Veer promises Sameera that he will let her speak with Karthik one last time. Veer understood Sameera's pain and connected with her on a level that only those with a broken heart could understand.
Veer and Sameera finally come up with a plan to act as if they are in a relationship to make Karthik jealous. is about love and heartbreak, it is about chasing your heartbeat. Broken but beautiful season 1 circulates the blooming relationship of Veer and Sameera. Sameera finds the old comfort and ease with Veer and Veer on the other hand finds a fresh ray of sunshine with Sameera in his life. Broken But Beautiful season 1 is a must-watch for all who love watching web series on OTT platforms.
---
BROKEN BUT BEAUTIFUL SEASON 2 – PLOT
Broken But Beautiful season 2 is about finding true love and the genuine spirit of togetherness. In broken but beautiful season 2, veer meets Debbie and Sameera meets a guy named Ahan. Veer and Sameera have suppressed feelings for each other but they do not admit it until they both decide to get married Debbie and Ahan respectively. They finally realize their love and fondness for each other and then and end up together with the climax of broken but beautiful season 2.
---
BROKEN BUT BEAUTIFUL SEASON 3 – PLOT
Broken but beautiful season 3 has new characters. Broken but beautiful season 3 revolves around the strong-willed and focused Agastya and a very fierce and gutsy Rumi. Agastya and Rumi, in broken but beautiful season 3 belong to different social strata and classes. Agastya works with theatre productions as a writer and director, he is arrogant at times and is strongly attached to his ideals and principles.
He believes that the world of common masses is not where a talented and artistic personality like him belongs. Rumi belongs to a very rich family, her mother is married twice. In this very glamorous setup, Rumi and Agastya connect on a very passionate level but the sparks of their love do not end in a very heartbreaking climax. Broken but beautiful season 3 is a tragedy but not a depressing one.
---
CAST OF BROKEN BUT BEAUTIFUL SEASON 1 AND BROKEN BUT BEAUTIFUL SEASON 2
Vikrant Massey: Veer Shekhawat
Harleen Sethi: Sameera Joshi
Sheetal Thakur: Alina
Poppy Jabbal: Ishanvi
Nikhil Sabhrawal: Adil
Pooja Bhamrah: Porno, Sameera's friend
Akriti Singh: Agni, Sameera's friend
Jitin Gulati: Karthik
Simran Mundi: Ananya
---
CAST OF BROKEN BUT BEAUTIFUL SEASON 3
Sidharth Shukla: Agastya Rao
Sonia Rathee: Rumi Desai
Ehan Bhatt: Ishan
Jahnavi DHanrajgir: Sakshi
Manvir Singh: Rishabh
Taniya Kalra: Farah
Saloni Khanna: Maira
Bishakha Thapa: Gul
Season 1 had a total of 11 episodes. Broken but beautiful season 2 has 10 episodes and broken but beautiful season 3 also has 10 episodes. All the 3 seasons are a must-watch for all those who love to watch romance on the celluloid.
---
REVIEWS FOR BROKEN BUT BEAUTIFUL SEASON 1
Season 1 received positive reviews from the audience. Season 1 also received an 8.9/10 IMDB rating which is great. However, the series received a mixed review from the scorn critics, most of whom said that broken but beautiful season 1 let the premise go to waste. According to them, the biggest mistake made by the makers is the inconsistent characterization, the makers allow the personalities and mindsets to change despite building strong characters.
According to the masses or the audience, broken but beautiful season, 1 is well received and very much loved by the people. The show is available on ALT Balaji which is the OTT platform that hosts many popular movies and web series. Broken but beautiful season 1 is a must-watch despite a few lows.
---
REVIEWS FOR BROKEN BUT BEAUTIFUL SEASON 2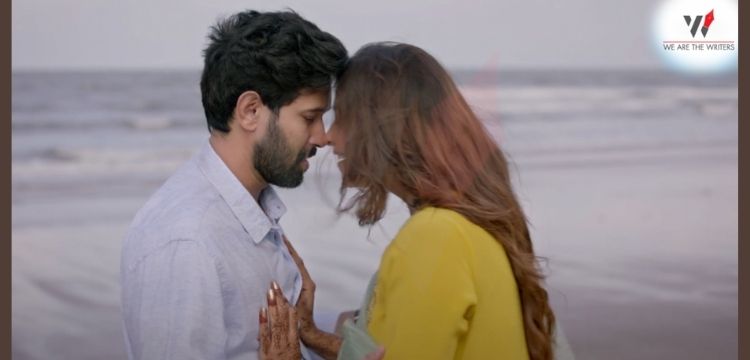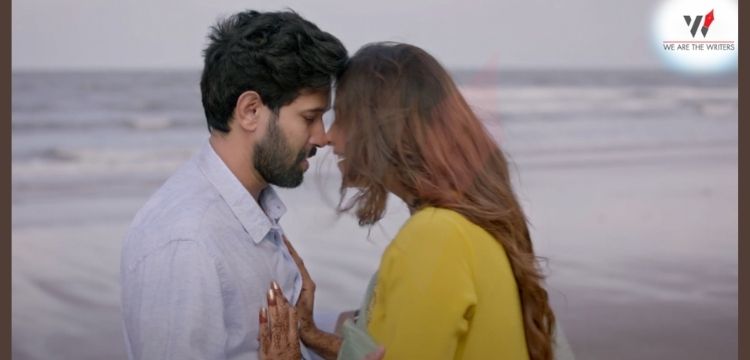 Season 2 is a wonderful millennial-centric love story and a continuation of season 1 where the two lead characters find love and admiration and understand the true meaning of being in love despite being left broken earlier. Season 2 created by the popular OTT platform that hosts multiple movies and web series in association with Zee 5 is not a depressing saga of heartbreak and emotional troubles.
Season 2 is about young people who go on a journey to understand themselves and develop a momentary feeling for two other people. They however eventually fall in love with each other and realize the true essence of fondness. They understand that there is no life without the presence of each other. Veer is a live character and Sameera is very much flawed which is deviant from the usual setup of a "perfect heroine". They realize that love has become an addiction and when they fall out of it there are serious withdrawal symptoms.
Season 2 is a very engaging and engrossing tale of two people who are meant to be with each other but do not realize that till the very end. The scenes from season 2 stay with the audiences forever. The viewers will find season 2 amusing and gripping till the very end. The season 2 is a story that is full of excitement and is a roller coaster ride.
---
REVIEWS FOR BROKEN BUT BEAUTIFUL SEASON 3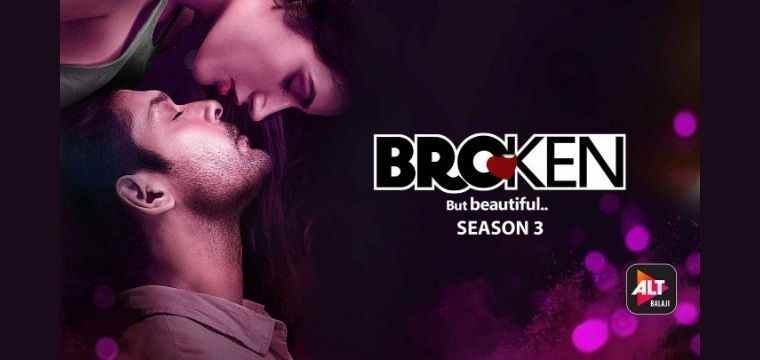 Broken but beautiful season 3 is a modern age tragedy. Rumi is an unapologetic girl who shows people where they belong, she is self-entitled and often rude in this thrilling tale; broken but beautiful season 3. Agastya is also arrogant and thinks that he is too great for a mediocre world. The two of them fall in love and fall out of it, in a toxic cycle of relationships. Rumi is essentially in love with her childhood lover; Ishan. But it is not as dreamy as it seems. Rumi is in pain and she can only openly express it in front of Agastya.
They work together on different plays and dramas. They, however, do not get a happy ending. Agastya is a troubled character and problematic and rigid lover. He is full of frustration and anger on the crust of it, the core of the character is not well explored by the makers of Broken but beautiful season 3.
Rumi's character on the other hand must show a strong sense of judgment and vigor which is underexpressed by the actress in season 3. What holds the audience's attention despite the somewhat poor performance is the beautiful soundtrack by Arman Malik which is the masterstroke and a key highlight of Broken but beautiful season 3.
Overall broken but beautiful season 3 is a good show available on the famous OTT platform ALT Balaji which has a variety of movies and web series. The show is a bit too fancy for the ones who like watching realistic content.
---
FINALLY
Broken but beautiful season 1, broken but beautiful season 2, and broken but beautiful season 3 are all entwined beautifully as a saga of love and romance. With the content (movies and web series) on OTT platforms becoming more and more society centric promoting development and changes. This epic tale of love, romance, and the key ingredient of heartbreak comes along as a refreshing breath of fresh air. The story surprisingly does not end up becoming depressing and cranky but manages to make the audience develop a sense of connection and endearment for the characters and the makers.