We all know how dear Dr APJ Abdul Kalam was to India. He was a scientist and a politician. Kalam was honorably known to be The Missile Man of India; we will tell you why in this article, later. Abdul Kalam was honored with the highest civilian award. And to be honest, he certainly deserved it. One of the most respected men that even words will fall short when it comes to describe how incredible and valuable, he was. Therefore, without any further ado, let us tell you the life journey of The Missile Man of India.
Who was The Missile Man of India?
"Excellence happens not by accident. It is a process."
Avul Pakir Jainulabdeen Abdul Kalam was fondly known as The Missile Man of India because of his uncountable contributions for India's missile & nuclear developments. Kalam was an aerospace scientist who later joined the parliament as a politician. He served India with the President-ship. Dr. A.P.J Abdul Kalam was the 11th President of India, serving for the term of 2002-2007.
"Winners are not those who never fail but those who never quit."
Roots & Education – Dr APJ Abdul Kalam
"You have to dream before your dreams can come true."
Dr APJ Abdul Kalam was born into a Tamil-Muslim family on 15th October, 1931. His birthplace was an island in Rameswaram, Tamil Nadu. He was born to Jainulabdeen and Ashiamma. His father Jainulabdeen was an imam of a mosque and also a boat owner which he used for ferry & rent. Kalam had four elder brothers and an elder sister. Kalam belonged to a family whose ancestors were well-to-do with a successful business. But after the building of the Pamban Bridge in 1914, the Kalam family lost most of their wealth. During childhood, Kalam used to sell newspapers to support his family financially.
Kalam was a bright student who had a thing for mathematics. Kalam attended Schwartz Higher Secondary School, Ramanathapuram for his basic education. After that, he went to St. Joseph's College, Tiruchirappalli to complete his graduation in Physics. In 1955, he enrolled himself in Madras Institute of Technology ( MITI) to possess a degree in aerospace engineering. Flights always fascinated Kalam. And, it is said that he wanted to be a pilot but missed a chance very closely to be a part of the Indian Air Force (IAF). ( Source: JagranJosh)
"I was willing to accept what I couldn't change."
The Missile Man of India: As a Scientist
"If you fail, never give up because Fail means "First Attempt In Learning."
Kalam started his career as a scientist by joining the Defence Research and Development Organization (DRDO). There, he designed a small hovercraft. However, his job choice did not satisfy him much. During a period of one year, in 1963 to 1964, he made a visit to NASA's Langley Research Center in Hampton, Virginia; Goddard Space Flight Center in Greenbelt, Maryland; and Wallops Flight Facility. Later, Kalam joined Indian Space Research Organisation (ISRO) as the project director of India's first Satellite Launch Vehicle (SLV-III). The first satellite launch vehicle which witnessed its designing purely and completely in India.
To witness the country's first nuclear test, Smiling Buddha, Raja Ramanna once invited Kalam as a representative of Terminal Ballistics Research Laboratory (TBRL). However, he was not even part of its development programme.
Kalam returned to DRDO in 1982 as a director where he was a Chief Executive, implementing the Integrated Guided Missile Development Program (IGMDP). This was a programme of Indian Ministry of Defence, managed by DRDO. The programme directed to develop four projects –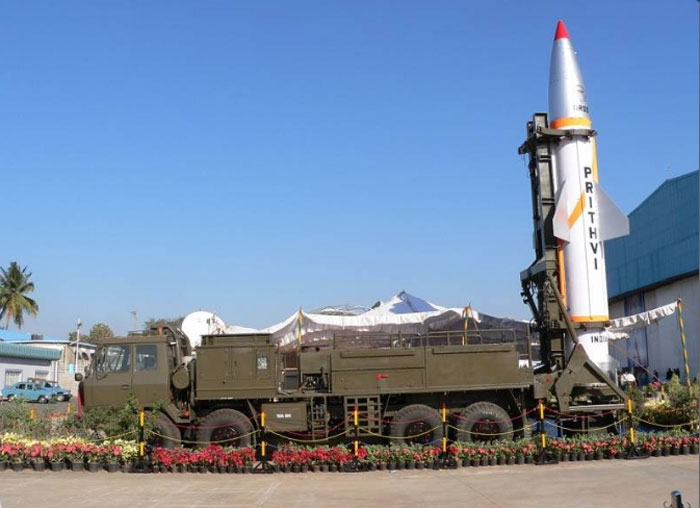 Prithvi: Short range surface-to-surface missile
Trishul: Short range low-level surface-to-air missile
Akash: Medium range surface-to-air missile
Nag: Third-generation anti-tank missile
The successful production of these missiles made him achieve the title of "The Missile Man of India".
From 1992 to 1999, Dr APJ Abdul Kalam served the Defence Minister as the Chief Scientific Adviser. And later, he served the government as Principal Scientific Adviser from 1999 to 2001 achieving the rank of a cabinet minister.
Kalam played a crucial role in the testing of Pokhran-II in 1998; the country's nuclear weapon. After that, Kalam received popularity as the "national hero".
"Creativity is seeing the same thing but thinking differently."
The Missile Man of India: As a Politician
"If you salute your duty, you no need to salute anybody, but if you pollute your duty, you have to salute everybody."
The National Democratic Alliance (NDA) nominated Dr APJ Abdul Kalam for the post of the President of India in 2002. The national hero and The Missile Man of India won the presidential elections. Therefore, Kalam became the 11th President of India serving the country from 25th July 2002 to 25th July 2007.
Dr. Kalam believed that the most difficult decision taken by him during his tenure was to sign the Office of Profit Bill. The nation regarded him as the People's President. And so, the fondness and popularity got him a nomination for a Youth Icon of the Year award in 2003 and 2006 by MTV.
However, the decision to grant mercy to 20 mercy petitions out of 21, became the basis for his questioning and criticism. This included the grant for mercy to Kashmiri Terrorist Afzal Guru; the convict of parliament attacks in December 2001. The one plea that he rejected was of the rapist Dhananjoy Chatterjee. And so, Chatterjee was later hanged.
Dr APJ Abdul Kalam was the 3rd President of India who was honored with the prestigious and the highest civilian award; Bharat Ratna. Dr. Sarvepalli Radhakrishnan and Dr. Zakir Hussain received this honor in 1954 and 1963, respectively.
When his term was about to end in June 2007, Kalam decided not to contest the Presidential election again for the second term. Therefore, later Kalam became a visiting professor for a few of the universities.
In 2012, he launched a programme "What Can I Give Movement" for the youth of India with an aim to defeat corruption.
"To succeed in your mission, you must have a single-minded devotion to your goal."
The Missile Man of India: As an Author
"Two rules for a peaceful life: Depression in failure should never go to heart, and ego in success should never go to the brain."
Dr. Kalam has written several books, some of them are:
Wings of Fire (1999): The readings about his life. Kalam and Arun Tiwari are the writers of this book which is Kalam's autobiography.
India 2020 – A Vision for the New Millennium: A book based on a strategic plan to make India into a powerful nation by 2020. He had beautifully described the present and the future in this book. He always believed that this book is a "vision" of the developed and knowledgeable India.
Ignited Minds – Unleashing the power within India: This book describes the obstacles that India faces to be a developed nation. And how this country has a potential to overcome the challenges to become one.
Turning Points – A Journey Through Challenges: The book in which Kalam describes the reason behind his decision – to aim to become the President and then not to become one again. A book consisting of life challenges and reasoning.
"It is very Easy To Defeat Someone, But it is Very Hard To Win Someone."
The Soulful Goodbye to The Missile Man of India
"If you want to shine like a sun, First burn like the sun."
During his lecture in Indian Institute of Management, Shillong, The Missile Man of India collapsed suddenly. He was rushed to Bethany Hospital nearby. But was already in a critical condition. Even after several attempts to bring him back, he couldn't be saved. This day of 27th July, 2015 is the day when he bid a goodbye to this world at the age of 83. And left for his heavenly abode; leaving behind teary eyes and hearts full of rich memories and valuable lessons given by the dearly Dr APJ Abdul Kalam.
Reportedly, his last words known were "Funny guy! Are you doing well?". He said this to his aide Srijan Pal Singh.
On 30th July 2015, The Missile Man of India was laid to rest with State honors at his home town Tamil Nadu.
Some More Honor's
To honour this incredible soul, the state government of Tamil Nadu has established "Dr. A.P.J. Abdul Kalam Award", to recognize the brilliance of individuals in fields of sciences, students and humanities. The government also marked his birthday; 15th October as "Youth Renaissance Day".
27th July 2017, the second death anniversary of Dr APJ Abdul Kalam is marked with the inauguration of a memorial in his remembrance. Prime Minister, Narendra Modi inaugurated the memorial the on Kalam's grave site in Tamil Nadu.
"When our signature changes to autograph, this marks the Success."
The brilliance of this national hero has been honored with honorary doctorates from 48 universities. He received prestigious awards like the Padma Bhushan in 1981, the Padma Vibhushan in 1990 and the Bharat Ratna in 1997. ( List of Awards )
Dr APJ Abdul Kalam will always be known as The Missile Man of India, a beautiful soul, a genius mind. An incredible human being and one of the greatest Presidents that India has ever known.
Please read through the below mentioned blogs for more of our masterpieces: