The lineup for releases of movies in March 2021 on Netflix is quite impressive, so if you are looking to binge-watch your March away, you are in for a treat!
Lately Netflix seems to be on a roll, the way contents from the platform are dominating the nomination list on every major award shows. The upcoming month is similarly keeping up the momentum of offering quality content that has a huge possibility of seeing incredible success among both audiences and the critics alike. Here are the movies In March 2021 On Netflix.
Including the highly anticipated Netflix-original feminist movie "Moxie", a documentary on one of the greatest icon "Audrey" and an first-of-its-kind Indian animated movie from the platform "Bombay Rose", along with old blockbusters hits like "I Am Legend", "Rain Man", "Invictus", "Crazy, Stupid, Love" and "The Pursuit of Happyness", the streaming service is coming in with heavy hitters this month. You can check out the list of the movies in March 2021 on Netflix down below.
MOVIES IN MARCH 2021 ON NETFLIX
MOXIE – Movies In March 2021 On Netflix
March 3
Tales of female empowerment just hit differently, especially when you are all about smashing the patriarchy. In case, you have been itching for an inspiration to start a revolution as well, then look no further than this gem among the latest movies in March 2021 on Netflix.
Based on the novel of the same name by Jennifer Mathieu, Moxie follows the story of a seemingly shy 16 year old girl named Vivian, who prefers to keep her head down and fly under the radar. But the arrival of a new student forces her to examine the unchecked behavior of her fellow students running rampant at her high school. Vivian realizes she's fed up with the sexist and toxic status quo at her high school.
Therefore, after getting inspired from her mother's rebellious past, she decides to spark a school-wide, coming-of-rage revolution through an anonymously published zine called Moxie to expose bias and wrongdoing in her high school. Now at the center of a revolution, Vivian begins to forge new friendships with other young women and allies, reaching across the divide of cliques and clubs as they learn to navigate the highs and lows of high school together.
The comedy-drama film is directed by Amy Poehler and stars Hadley Robinson, Lauren Tsai, Josephine Langford and Patrick Schwarzenegger.
---
AUDREY – Movies In March 2021 On Netflix
March 14
Audrey Hepburn was not just a Hollywood star but she was a worldwide icon as well. Her impact went far beyond the film industry, with her visionary ideas majorly influencing fashion, philanthropy, art, etc. But all things considered, she was still a woman of mystery. There have been many documentaries made about her, but Netflix comes with a new one that seeks to dig deeper into the persona that has captured so many hearts around the world. We will get an insight into the real Audrey Hepburn, who she was beyond the glamorous wardrobes and the classic films.
Made by the BAFTA-nominated team behind McQueen, the insightful documentary will feature interviews with her son, Sean Hepburn Ferrer, Givenchy's former artistic director Clare Waight Keller and Tiffany design director emeritus John Loring. It will offer an intimate portrait of the iconic star, showcasing never-seen-before footage, as well as interviews with her family.
In homage of Heburn's love of ballet, three acclaimed dancers will enact her different life stages. Francesca Hayward will play 'Hollywood era Audrey' at the height of her fame, Alessandra Ferri plays Audrey in her later years and the film also introduces Keira Moore as 'Young Audrey', who the production found through an audition process at ballet schools. These sequences have been choreographed by the revered Wayne McGregor.
---
BOMBAY BEGUMS – Movies In March 2021 On Netflix
March 8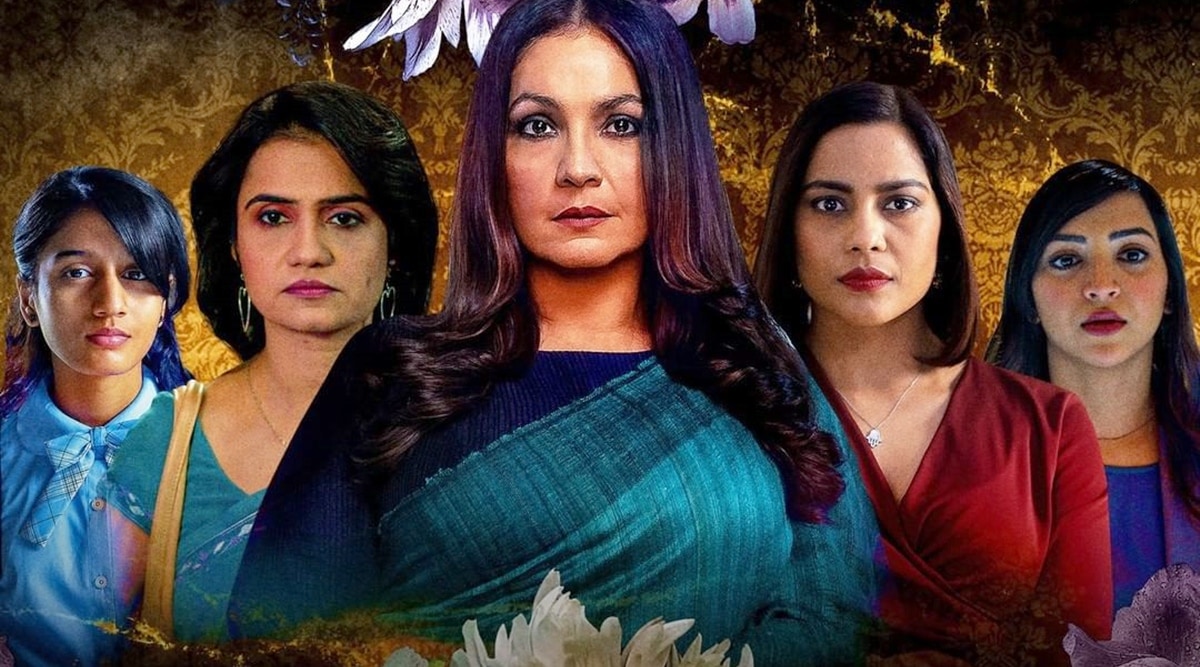 There is a dearth of a serious feminist show in this country that actually explores the true realities of a working woman. Bombay Begums aims to rectify that and in its mission to smash patriarchy, it will be aptly released on the occasion of International Women's Day on March 8.
This drama revolves around the daily hustle of five urban women of different ages and generations, who duel with their desires, morals, weaknesses and their own fears. They have to deal with a lot of struggles while trying to win in their careers, love life and relationships. Rani is a ruthless businesswoman who is trying to work on her relationship with her step-daughter. Ayesha works for her and tries to climb the professional ladder at the expense of her beliefs. Lily is a bar dancer and desires self respect while Fatima tries to be successful in her corporate life but her husband desires a child. Their lives connect after a road accident and a scandal.
With an impressive cast including Amrita Subhash, Plabita Borthakur, Shahana Goswami, Pooja Bhatt, Ivanka Das, Rahul Bose and Manish Choudhary, the series has been directed by Alankrita Shrivastava. Pooja Bhatt notably made a comeback to the industry after decades.
Regardless of your gender, I am sure you could relate to the characters and find pieces of your own journey reflected in this story among the movies in March 2021 on Netflix.
---
SENTINELLE – Movies In March 2021 On Netflix
March 5
Netflix never disappoints when it comes to good old action thrillers. For this month's releases, we have a French revenge thriller that centers around a highly trained soldier who uses her lethal skills to hunt down the man who hurt her sister. This looks like yet another movie featuring badass women. Seems really cool, with the heroine kicking some ass and taking out the trash. Well, I am definitely not complaining (and neither would you, I guess)!
Sentinelle follows a 33 years old female soldier who, after experiencing the horrors of war in Syria, returns to Nice as part of Operation Sentinel. But as she tries to rebuild herself with her mother and sister, she discovers that her sister was sexually assaulted. Now Klara will do everything to find the attackers and avenge her sister, putting her highly skilled combat training to use. This merciless hunt will lead her in the footsteps of Yvan Kadnikov, the son of a powerful Russian oligarch of the French Riviera.
Directed by Julien Leclercq, the film stars the French-Ukrainian actress Olga Kurylenko in the lead role. Other casts also include Andrey Gorlenko, Michel Biel, and Carole Weyers. Tune into this action packed gem among the movies in march 2021 on Netflix for some adrenaline rush!
---
CAUGHT BY A WAVE – Movies In March 2021 On Netflix
March 25
On the other side of the spectrum of this list of movies in March 2021 on Netflix, we have some real tearjerkers for you. If you are a sucker for sweet romances with a heartbreaking dose of "illness" testing the couple's relationship (yes, we are looking at you, "A Walk to Remember", "Five Feet Apart" and "The Fault in our Stars"), then you are in for a treat!
Set in Sicily, this Italian drama portrays a summer fling between two teenagers under the summer sun that turns into a painful love story. Sara and Lorenzo meet for the first time during their vacation. They bond over their mutual love of the ocean and a young love is born in between the waves. But their fling develops into a heartbreaking love story when Sara reveals that she's suffering from a medical illness that doesn't allow her to live a "normal life." They learn to cope with their questionable future and it forces them to grow up too quickly as they deal with the reality of her life.
Caught by a Wave marks the feature directorial debut of filmmaker Massimiliano Camaiti, who also wrote the screenplay alongside Claudia Bottino. It stars Elvira Camarrone and Roberto Christian in the lead roles. Don't forget to have your tissues ready!
---
BOMBAY ROSE – Movies In March 2021 On Netflix
March 8
As cliché as it sounds, Bombay is a city where dreams are made and hopes are shattered. But for those who cannot afford the luxury of romanticism, Bombay can even be a relentless assault on human dignity. The next film in this list of movies in March 2021 on Netflix, Bombay Rose, attempts to discover those very people in its stories, and highlight their toil of living here. Directed by Gitanjali Rao, Bombay Rose chronicles the struggles of people who migrate to Mumbai from small towns, and the importance of Bollywood movie fantasies to take their minds off living in the ruthless, crowded city.
The film acquaints us with various characters – the cynical, responsibilities bearing Kamala, who is a flower seller by day and bar dancer by night. Her bright and hopeful younger sister Tara, both of them who fled to Mumbai with their grandfather years ago. Along the way, they come across the Bollywood-influenced unemployed Kashmiri youth Salim, who falls for Kamala; the old Catholic lady Ms Shirley D'Souzá who hasn't forgotten her lover even decades after fate separated them; the sharp little mute boy Tipu who is befriended by Tara and many more.
A potential Oscar contender, this movie is sure to reignite your passionate love for this city. (Source: Indie Wire)
---
Summary of the list of movies in March 2021 on Netflix:
---
Other Movies In March 2021 On Netflix:
MARCH 1
Biggie: I Got a Story to Tell (Netflix Documentary)
Batman Begins
Blanche Gardin: Bonne Nuit Blanche
Crazy, Stupid, Love
Dances with Wolves
I Am Legend
Invictus
Jason X
Killing Gunther
LEGO Marvel Spider-Man: Vexed by Venom
Nights in Rodanthe
Power Rangers Beast Morphers: S2
Rain Man
Step Up: Revolution
Tenacious D in the Pick of Destiny
The Dark Knight
The Pursuit of Happyness
Training Day
Two Weeks Notice
Year One
MARCH 2
MARCH 3
Murder Among the Mormons (Netflix Documentary)
Parker
Safe Haven
MARCH 5
City of Ghosts (Netflix Family)
Dogwashers (Netflix Film)
Nevenka: Breaking the Silence (Netflix Documentary)
Pokémon Journeys: The Series Part 4 (Netflix Family)
MARCH 10
Last Chance U: Basketball (Netflix Documentary)
MARCH 11
The Block Island Sound
Coven of Sisters (Netflix Film)
MARCH 12
Paper Lives (Netflix Film)
YES DAY (Netflix Film)
MARCH 15
Bakugan: Armored Alliance
The BFG
The Last Blockbuster
Zero Chill (Netflix Family)
MARCH 16
Savages
Waffles + Mochi (Netflix Family)
MARCH 17
Operation Varsity Blues: The College Admissions Scandal (Netflix Documentary)
MARCH 18
B: The Beginning Succession (Netflix Anime)
Cabras da Peste (Netflix Film)
Deadly Illusions
The Fluffy Movie
Skylines
MARCH 19
Country Comfort (Netflix Family)
MARCH 20
MARCH 22
MARCH 25
DOTA: Dragon's Blood (Netflix Anime)
Secret Magic Control Agency (Netflix Family)
MARCH 26
A Week Away (Netflix Film)
Bad Trip (Netflix Film)
Croupier
MARCH 29
Mandela: Long Walk to Freedom
MARCH 30
7 Yards: The Chris Norton Story
Octonauts & the Ring of Fire (Netflix Family)
MARCH 31 – Movies in March 2021 on Netflix
---
The lockdown in the pandemic has prompted many filmmakers to skip a theatrical release for their films and take the OTT route instead. With these many releases, you have an endless supply of entertainment on your fingertips now. So go grab your popcorn and binge your way through this list of movies in March 2021 on Netflix. And don't forget to comment your favorites down below!